November 11, 2016
It's tempting to say we've reached the home stretch of building this capsule wardrobe, but in reality, you're never finished building your wardrobe. Things wear out, or suddenly shrink, or you just plain can't stand the sight of that tee shirt EVER AGAIN… (after travel, you might need to find something new just to retain your sanity!)But for people who don't put all that much worry and fuss into clothing, this wardrobe is at a pretty good stage for a long time: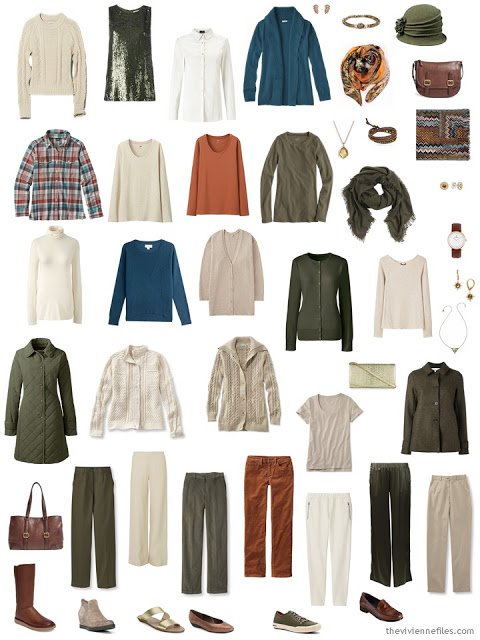 Here's where I like to stop and lay things out in an orderly fashion, to see where I've gone awry, and what needs to be supplemented, and what needs to be avoided, for the last little bit of shopping: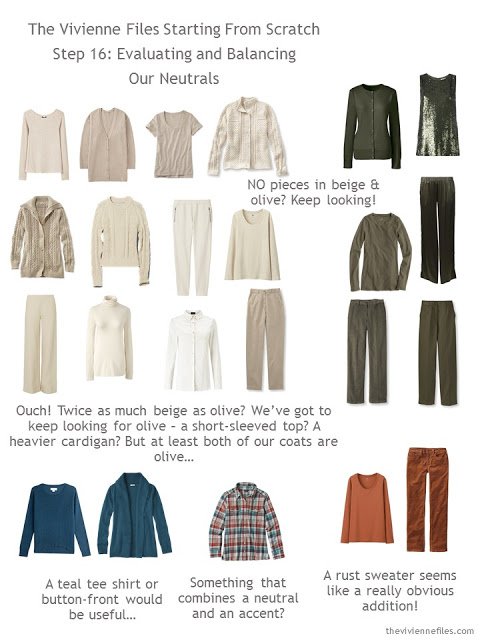 It's important to me to share with you that we all have to accept that this is NOT a perfect capsule wardrobe! Building a wardrobe is always going to be affected by all kinds of constraints – what fits, what's currently available, what you can afford, what can be shipped to where you live (if you mail-order) etc. For me, those constraints are mostly that I look for a particular kind of photograph, without a model or mannequin, and that I try to avoid merchandise that's selling out, or about to become unavailable. (I'm not against scrubbing a background from an image, but if it's all twisted on a person, and their hands are in the way, I just CAN'T Photoshop that into a nice clear image of the garment!)
So what does this mean? That wardrobes aren't perfect. That we shouldn't expect them to be, and that we should be kind to ourselves for our shortcomings. And that we MUST be patient in the search for the perfect garment. Mad excursions into extravagance might occasionally be allowed, but overall we have to stick to the real world, and our real bodies, and our real budgets.
All that said, this cardigan looks so perfect in this wardrobe, I chose to include it. If you buy it, I might fly to your house to thank you for the commission! (I do get some small commissions when you buy something – it pay the light bill…)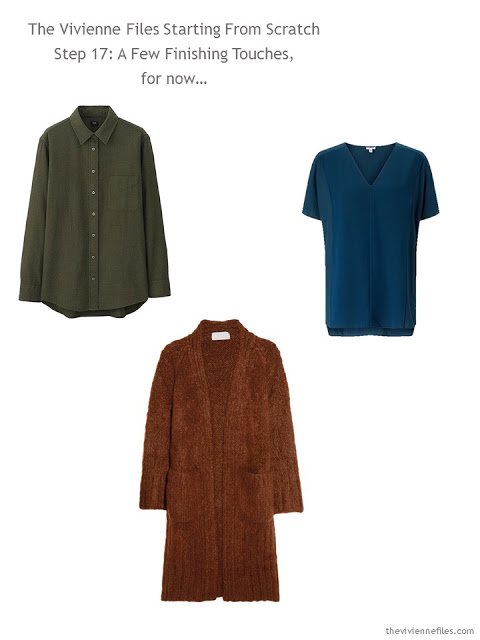 Olive shirt – Uniqlo; tee – Jigsaw; cardigan – Chloe
Just a reminder that if you're looking for teal, House of Fraser has a TON of it. Their shipping is prompt, and their clothes are nice quality…. (don't forget to search on the color "petrol" as well as teal…)
After these last three insane additions, this is the final wardrobe; I think that it feels balanced, as well as very versatile: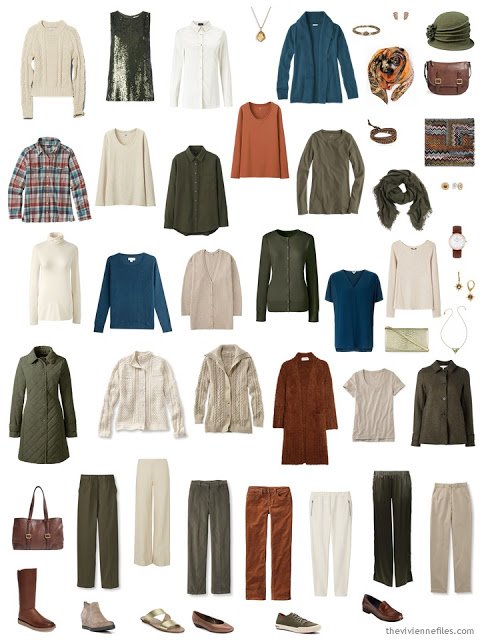 Is it possible to do some "Whatever's Clean" packing from this? (Whatever's Clean is the way you pack when you expect a stressful trip, or one during which you won't have much time to fuss over your clothes – it sets you up to always look good, even if you get dressed in the dark!)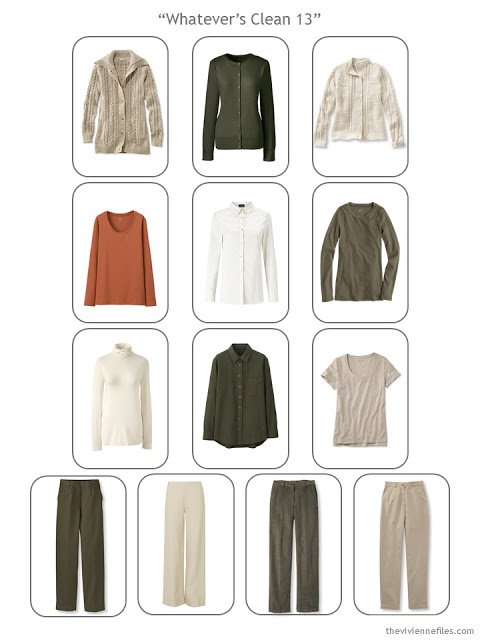 And does this wardrobe make it possible for you to assemble a 4 by 4 wardrobe, if you need it? Sure does…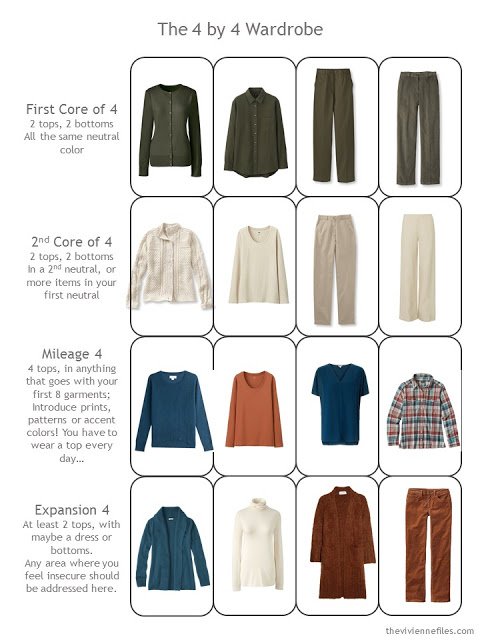 Next month, I'm going to do another "Starting From Scratch" capsule wardrobe, in more conservative office/dressy looks. I'm already mulling it over!
love,
Janice