May 7, 2014
A couple of years ago, the National Gallery of Scotland held an exhibit of the works of Elizabeth Blackadder. I've been hard-pressed to find an actual picture of the painting from which this was drawn, but this is a great scarf, with some interesting possibilities.Today I've chosen to focus on the accent colors on one end of the scarf – the pastel apricot, rose and light blue, in order to see how they will work with the murky, sophisticated greyish green that dominates the scarf: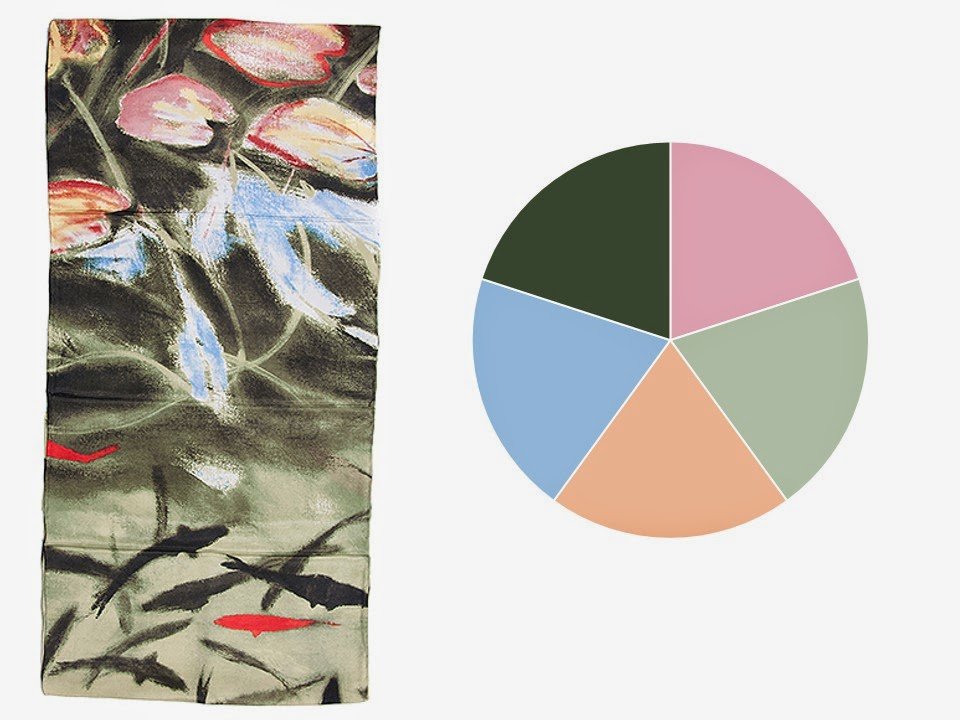 This sort of olive/grey shade is tough to find in clothing, but well worth seeking out if it appeals to you and is flattering – it has a depth that looks sophisticated, and lends itself well to a wide variety of garments. And you'd never run into yourself coming and going – it's not your garden-variety black or navy!
You can work with the neutral and light blue (or chambray):
A simple summer dress in this color will look great with the scarf, and pink is always flattering…
Don't forget that there's a touch of apricot/coral in the scarf too, which is unusual, but perfect, with our neutral.
A couple more tops, and a few accessories:
And this is your resulting suitcase, or capsule wardrobe, or three wardrobe clusters:
You are spoiled for attractive choices…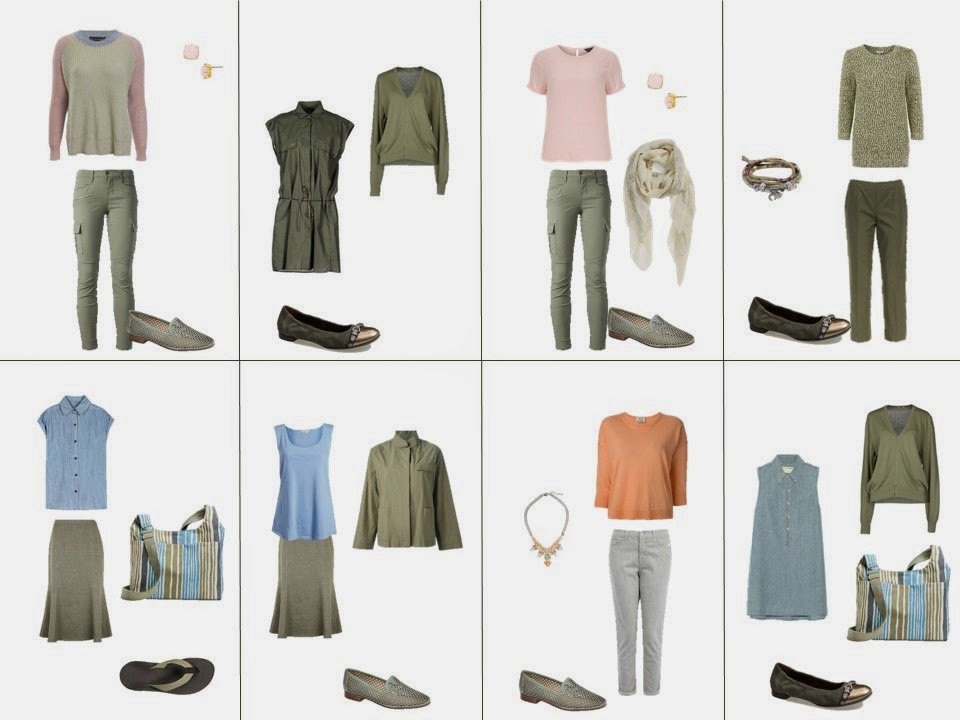 Tomorrow, I'm going to choose three different accent colors, and stick with the same neutral garments I used today.
love,
Janice
Looking back:
2012 – The Mother of the Betrothed – a guest post at A Femme d'un Certain Age.
2013 – Scarves are my inspiration in Hot Pink & Orange: A Packing Capsule based on Hermes Fleuri de Provence.