May 6, 2014
I am often asked to consider basing a wardrobe or a travel capsule on this most lovely of Michelangelo's works, and I have to admit that I find her sort of intimidating! The unusual color combinations, as well as the overall strength and power of her image are so striking that my brain goes a bit blank after studying her for a while.
Let me quote, at length, the excellent www.moodbook.com site's description of her:
"The Libica, or Libyan Sibyl brings pre-Christian prophecy to a close. With a graceful movement, displaying her lovely shoulders, her foreshortened arms, and the lowered profile of her fine head with its gold tresses, she lays aside the open book as if about to close it. It is a large and cumbersome volume which might well contain all former prophecies. The splendid and superbly gowned figure is extremely colourful; gold tints prevail in her dress lined with salmon pink: the gold of wisdom, the only certain kind of knowledge. Here as elsewhere, one marvels at the extraordinary effects obtained with the cold, flat technique of alfresco painting, which had none of the advantages and material possibilities of oil. This figure is that of a noble lady rather than a prophetess, the opposite and counterpart of the gloomy Jeremiah. A faint smile lighten her otherwise remote air."
Well okay! But let us plunge into our project – first, isolate some of the unique colors: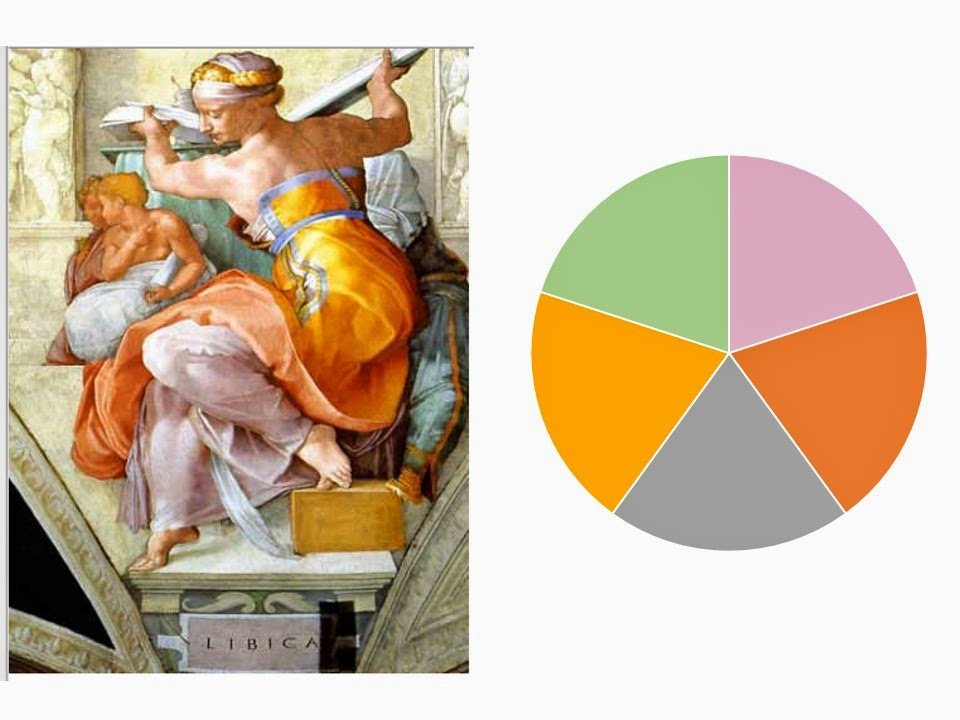 And now, some outfits! Grey and a strong salmon/orange give us some options:
And grey with the silvery lavender pink is another choice:
And to "flesh out" this travel pack, a couple more neutral grey pieces, and accent tee shirts in the strong gold and the retiring spring green…
It's an eclectic wardrobe, but still has a unifying feel, I think.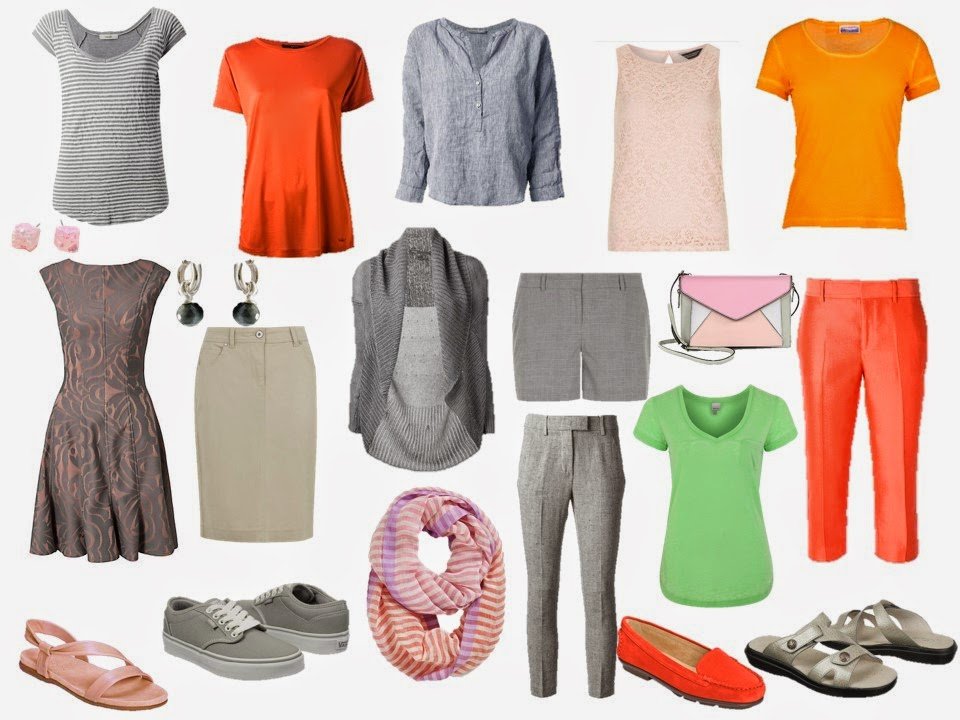 And you have plenty of ways in which these pieces combine to give you travel (or summer) variety.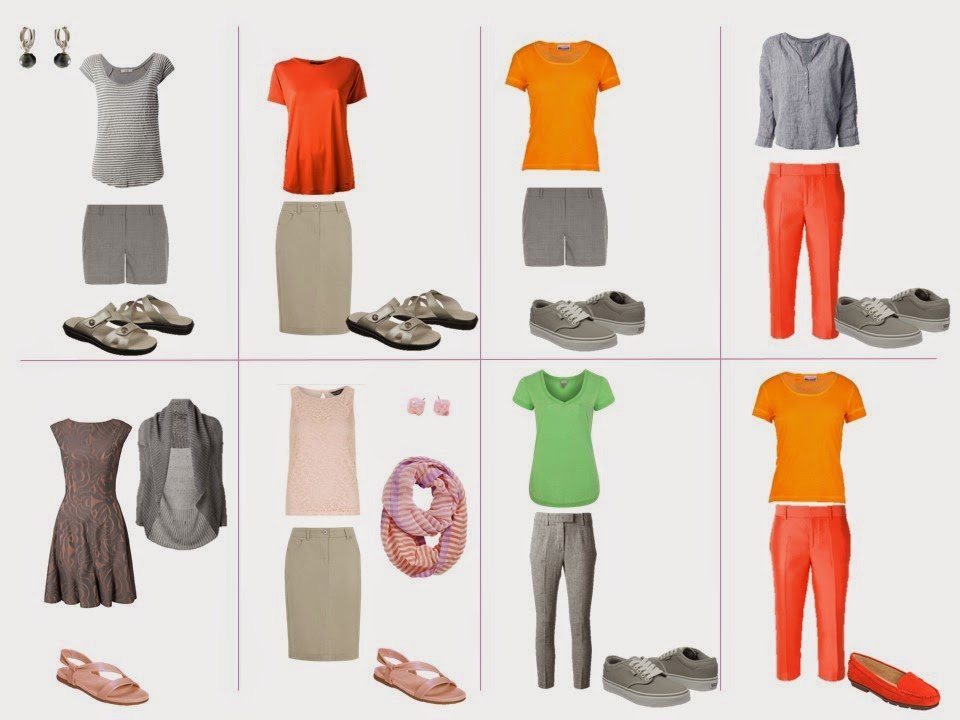 I might look for a pair of orange earrings? or a solid green scarf?
love,
Janice
Looking back:


2011 – I think about the meaning of the phrase Coup de Coeur,and how we should pursue that feeling when we're shopping.
2013 – My progress with Project 333, back in the days when I was working in an office, are shown in Project 333: Another week, with travel, work and the gym.