June 26, 2023
She couldn't resist; she didn't even try!
Let's Just Elope…
Really, it's SO much easier, and nobody in either of their families is going to mind. Their friends expect this kind of spontaneous fun from them…
They aren't going ALL that far, really. Not that it matters; she's going to wear pink – even if they have to row a wee boat for 3 days!
Packing is tricky – she's not at ALL sure what she wants to wear for the actual ceremony! Of course, it will only be about 10 minutes, and she's not going to be on the cover of any magazines. But still, it's their wedding!
Maybe the dress? Or one of her lovely tops with her ivory skirt? She can decide when she gets there – maybe they can choose together?
she doesn't believe that being seen before the ceremony is bad luck – she's WAY too smart to fall for that kind of thing…
She's not worried – she looks at her suitcase and realizes that she can wear just about anything she has packed, and it will be just fine…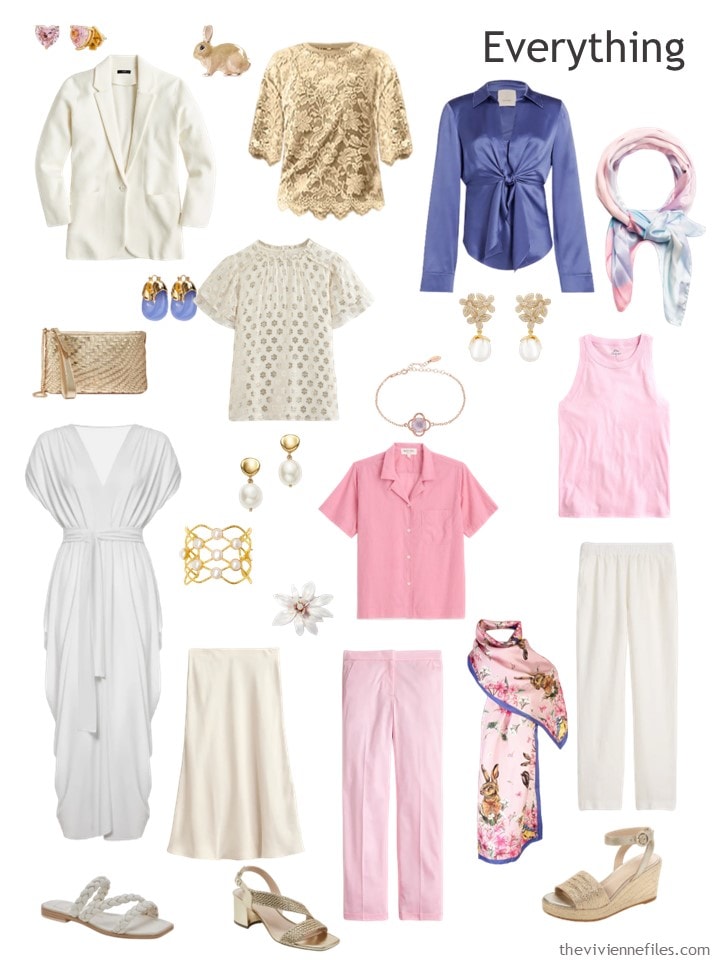 They haven't decided how long they will be away; she is confident that she has enough clothing with her for about a week. Laundry will DEFINITELY be sent out – it's their honeymoon!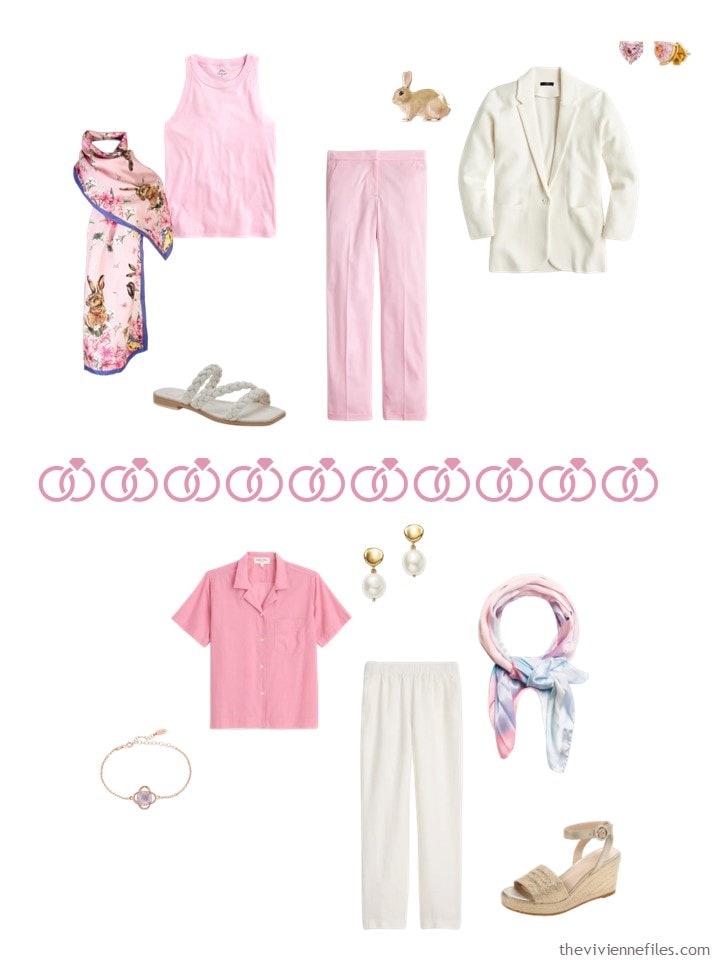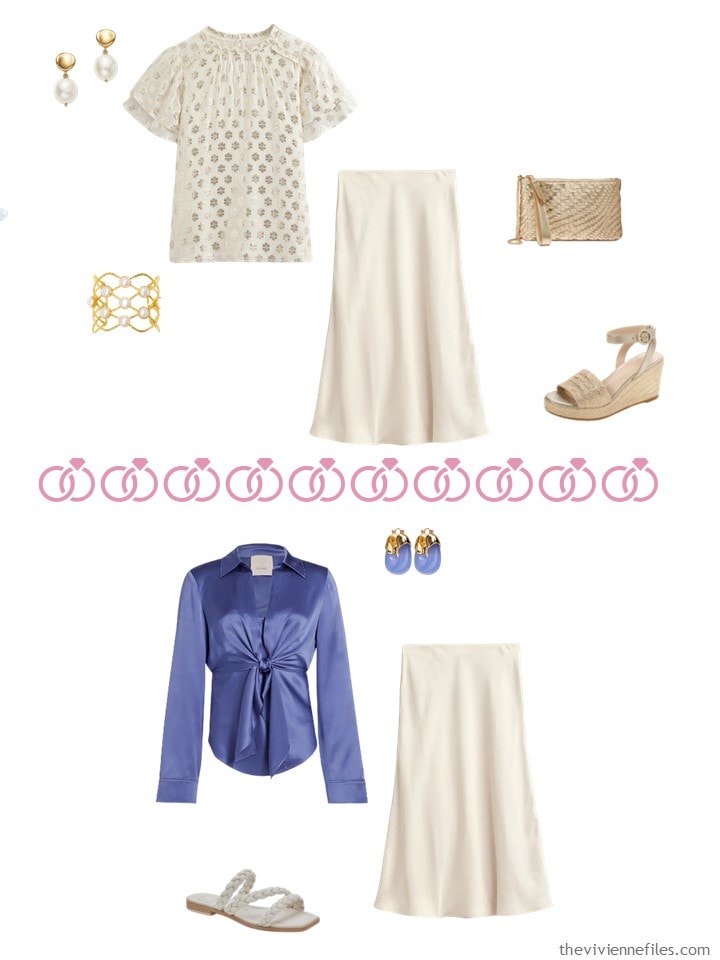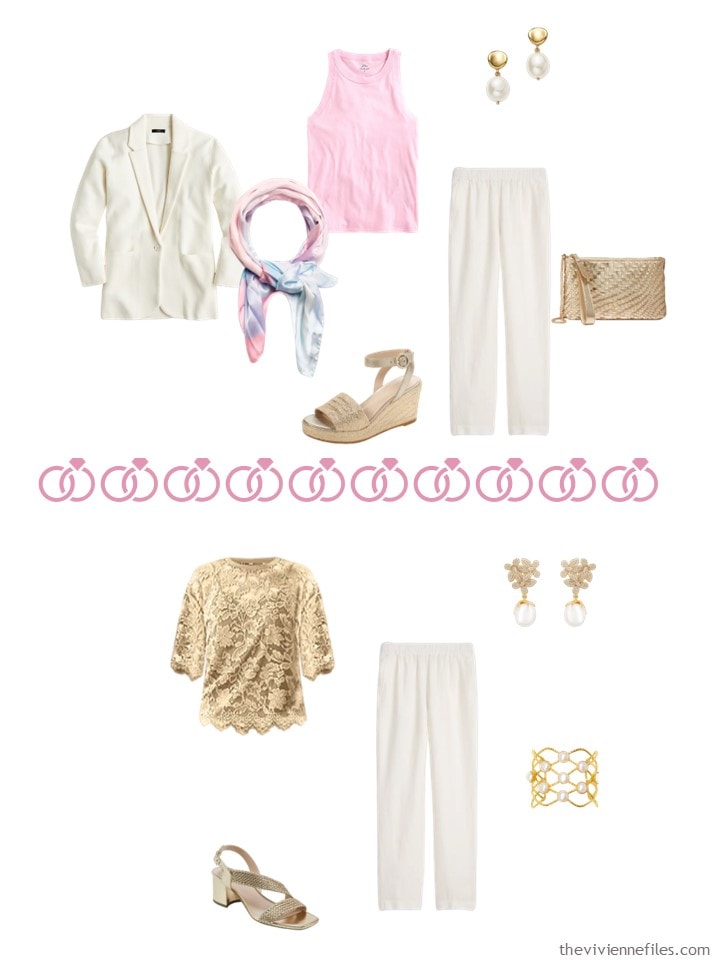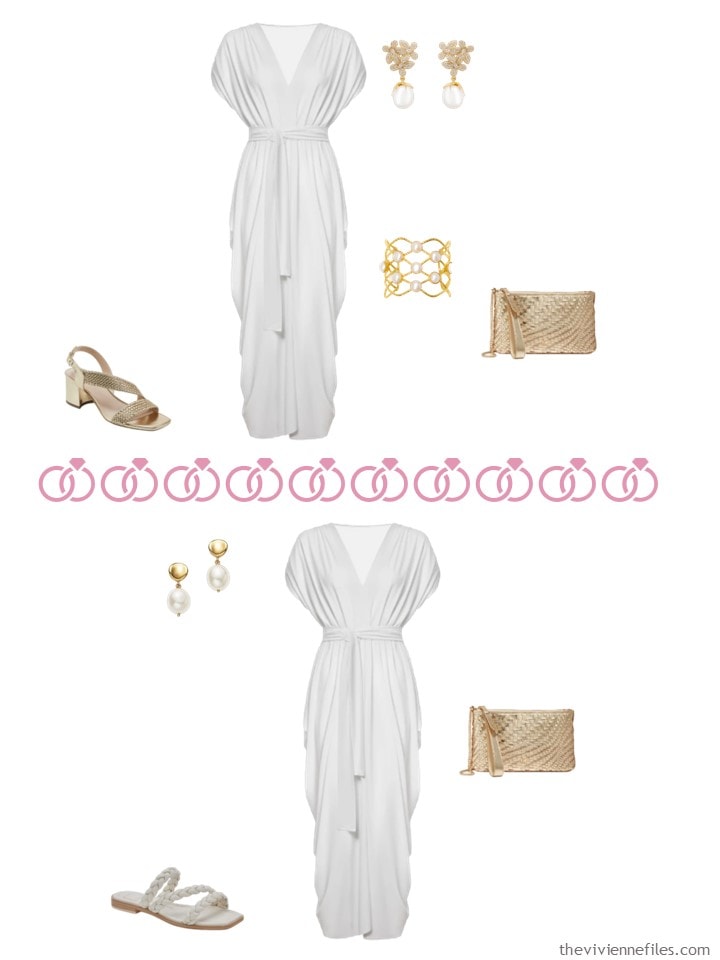 It really doesn't matter what she wears when – there is no correlation between the nature of the wedding clothes and the happiness of the couple!
love,
Janice
p.s. Six years ago, another couple from The Vivienne Files eloped…
p.p.s. If you love this scarf, but would prefer a different shape. color or size, check the other scarves available!