June 28, 2023
She's smitten with this…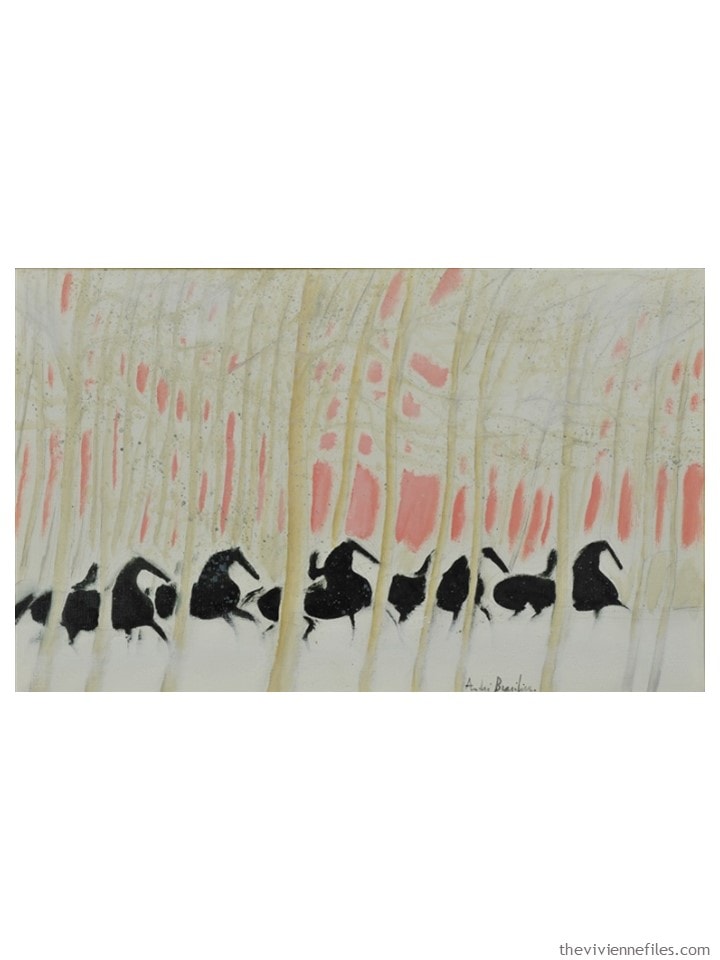 So when her sweetheart invited her to a mystery weekend away, she has an idea…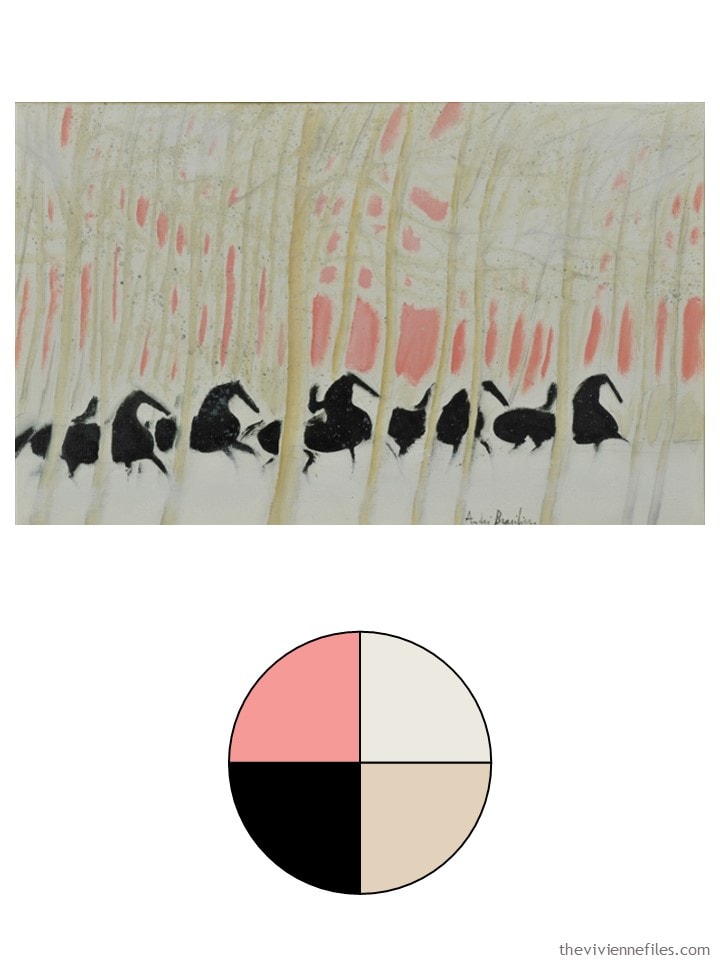 They're calling it a mystery weekend, but she knows that they're traveling by train, so she can narrow down their destination to a couple of dozen cities…
They've agreed that they will DEFINITELY dine out somewhere nice, but not "over the top." And other than that, they will do the things that they always do when they're in a "new to them" city – walk, window-shop, visit museums and historical sites…
Her sweetheart has reminded her a couple of times to bring a sweater, because evenings will be cool. She could use this fact to try to figure out where they're going, but she's just going to roll along with the surprise!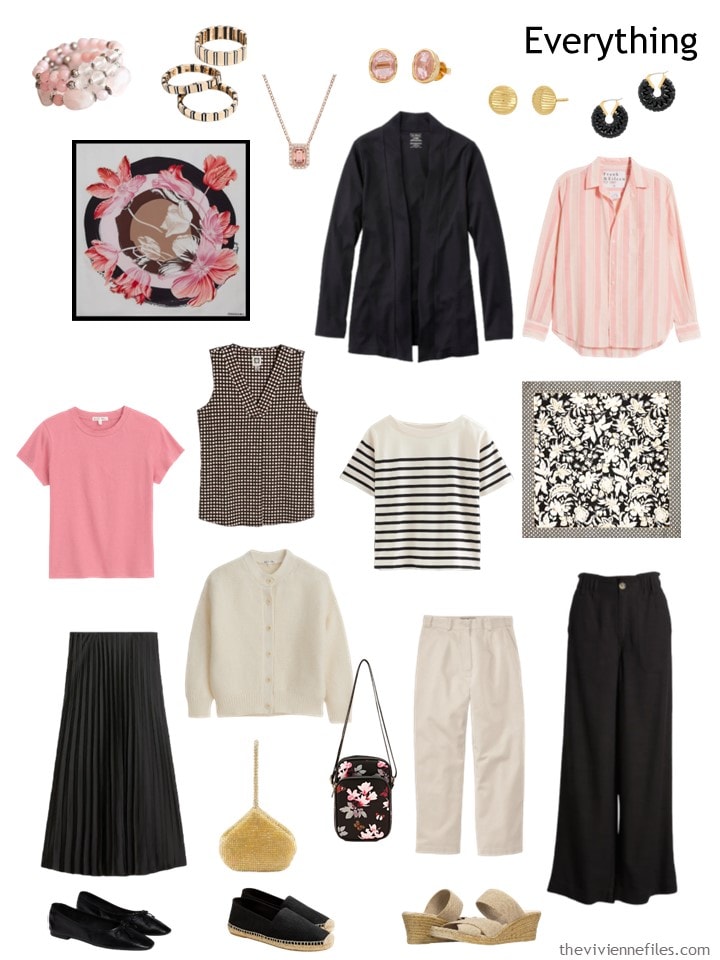 If it turns warm, she's prepared! And if it's cool, she's prepared!
It's not like she can't go shopping in an absolute emergency, right?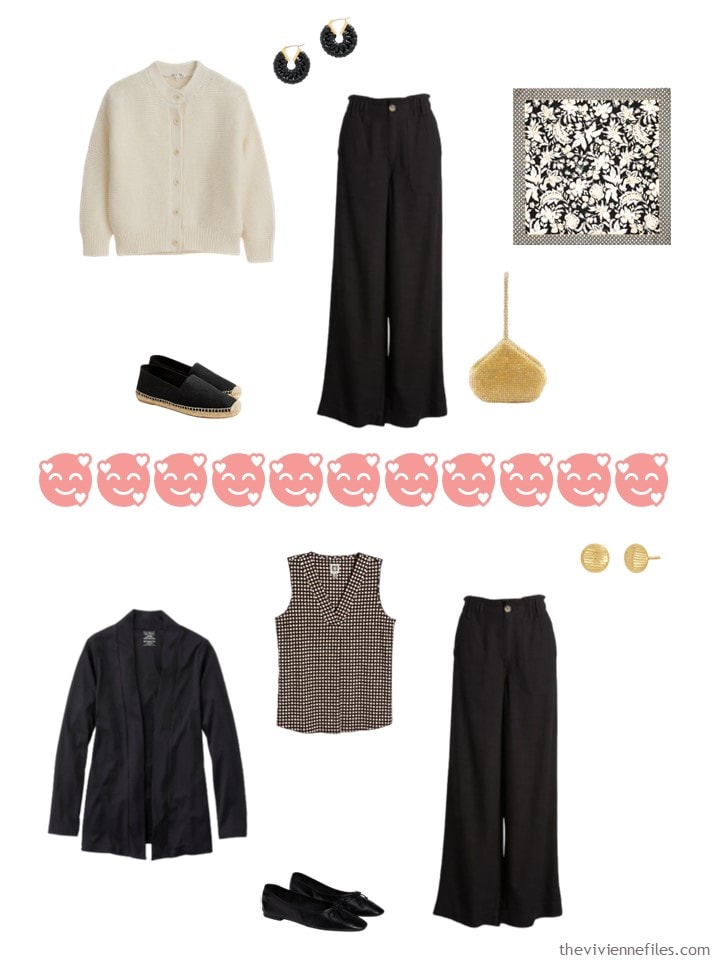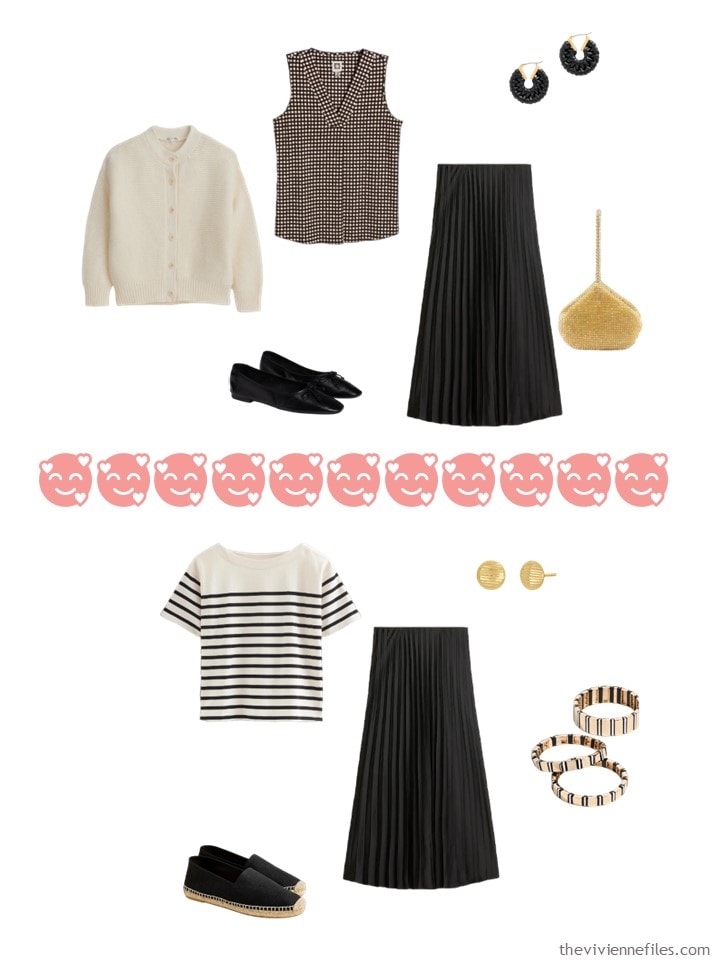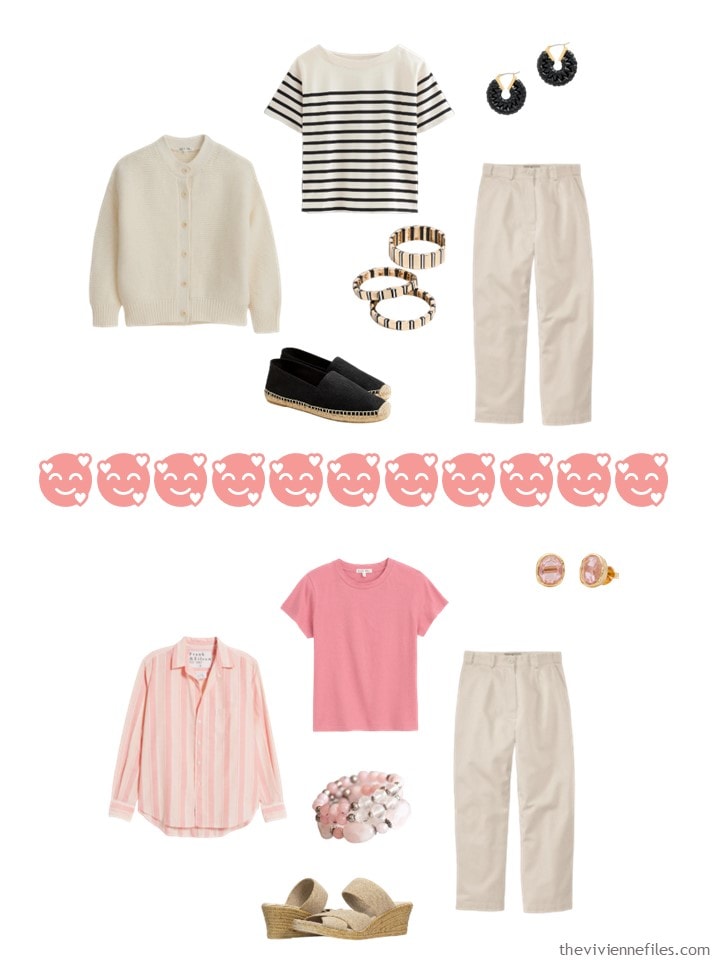 Have you ever been taken on a surprise trip? I'm torn – I can see how much fun it might be, but it sort of goes again my hyper-prepared personality!
And I can see the black and beige with different accent colors – if you see something very like this again, don't be surprised!
love,
Janice
p.s. Six years ago, we were starting with denim and khaki, accented with camel and teal!