June 26, 2017
Denim and khaki go with everything – I'm convinced! – but some of you wanted to see a capsule wardrobe with a very different feel than the relatively soft and cool pastel version that used mauve pink and dark pastel blue…
How about this for colors?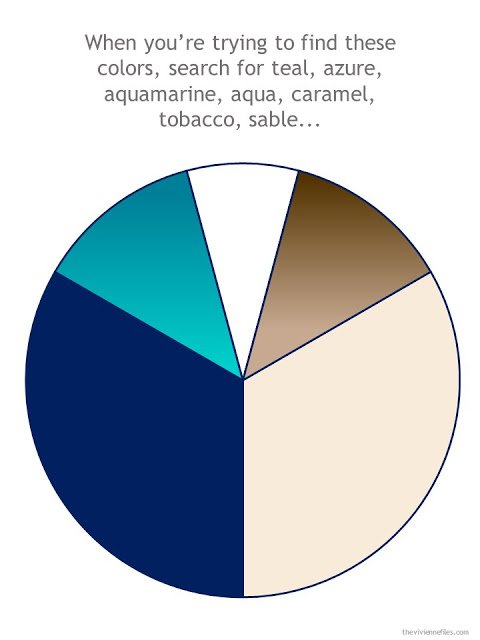 I don't have any really exotic travel vision for this heroine – she's more someone who wears a uniform most of the time, and only needs a relatively small wardrobe to accommodate her "not work" activities outside of her home.
So I'm starting with the six neutral pieces that were in last Monday's wardrobe, and I finally grabbed a pair of dark navy loafers for her. (although with brown in a wardrobe, don't discount the gorgeousness of beautiful brown leather goods…)
I'm NOT going to get into a debate about what color "teal" really is – I know that it is named for the duck that has highlights that are the color of the sweater in the lower right. But in the fashion world, it seems to be almost any color from aqua to the "real" teal. Working with a range of shades of a color gives you some variety in your wardrobe, as well as making your shopping a little bit less like the search for the lost city of Atlantis…
How fun are madly mismatched earrings?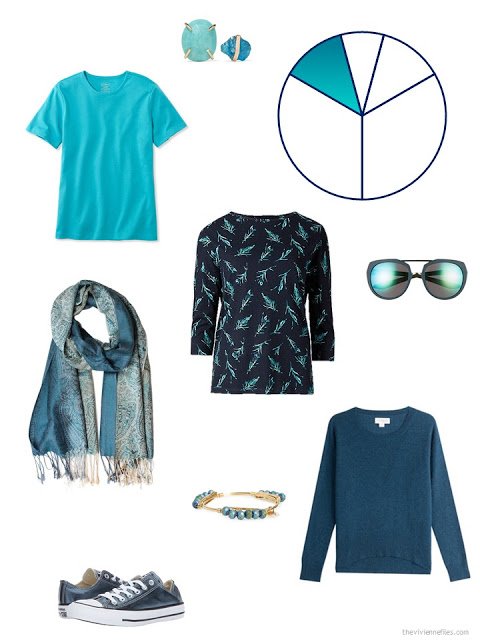 Here's where it becomes really difficult to find things! Camel is so beautiful – if I was a designer I'd make camel things ALL THE TIME…
Here's where the fun really starts – finding things that include 2 or more colors from your palette. I can spend a really LONG time looking at scarves, and bracelets… sigh…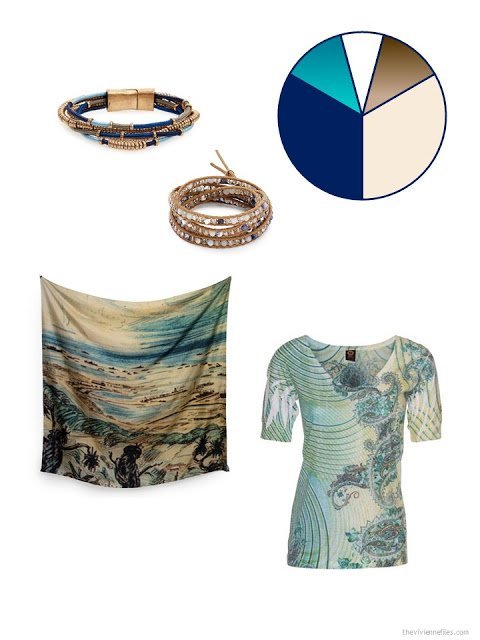 I know that when this heroine opens her closet door it's not going to look like she has a giant assortment of pieces (and I know that she'll have more than just this!), but I like to think that she doesn't have to worry a lot about getting dressed, and that she's happy with her choices.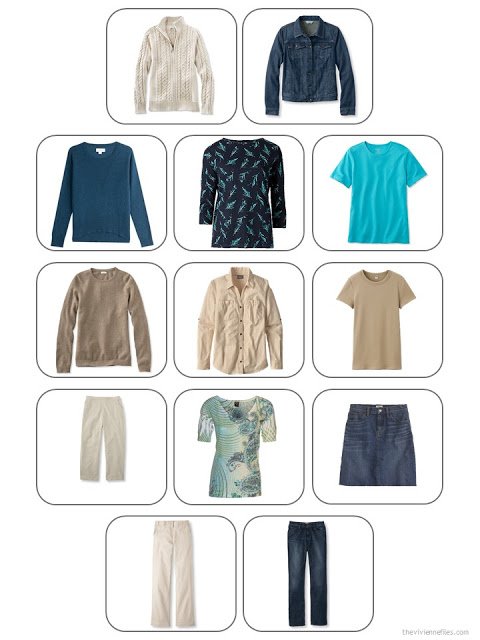 As always, the accessories really bring these pieces to life, and provide a lot of personalization for clothes that are mostly timeless classics.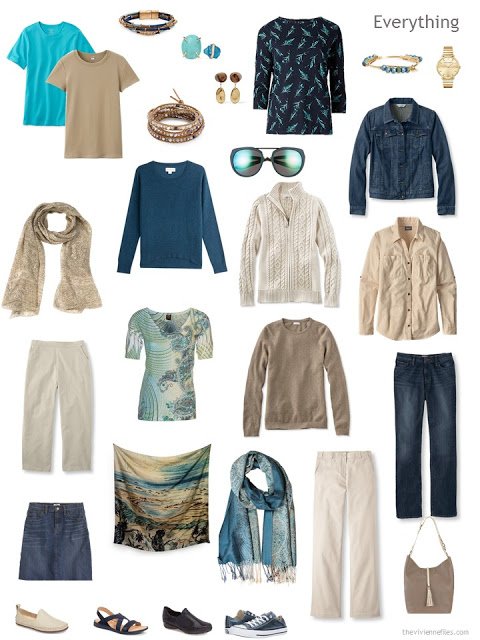 She's got possibilities ranging from getting dressed for very casual errands like groceries, to somewhat nice evenings out, wearing trousers and a cashmere sweater. (and a scarf!)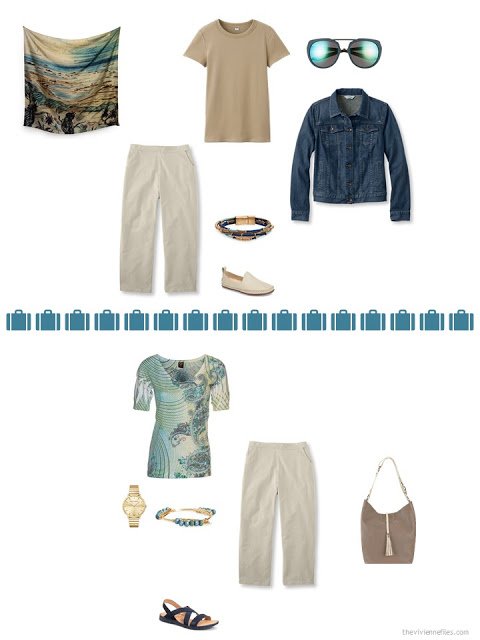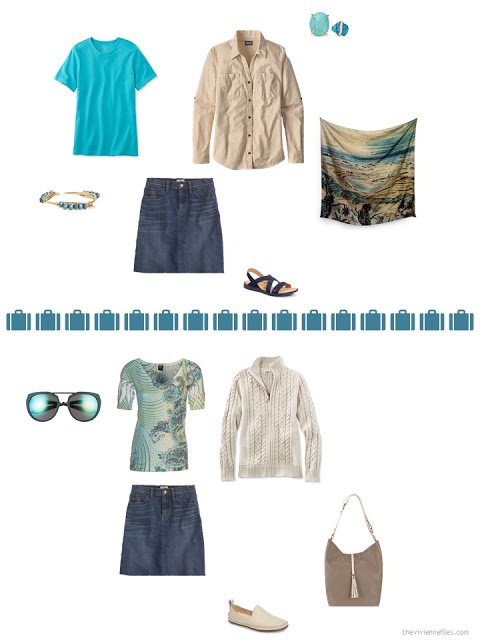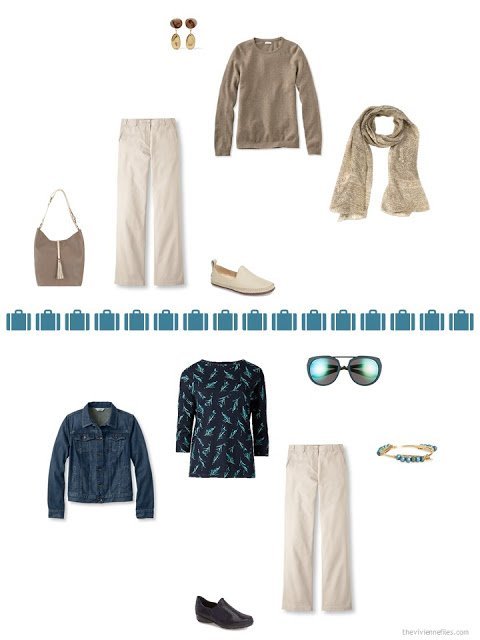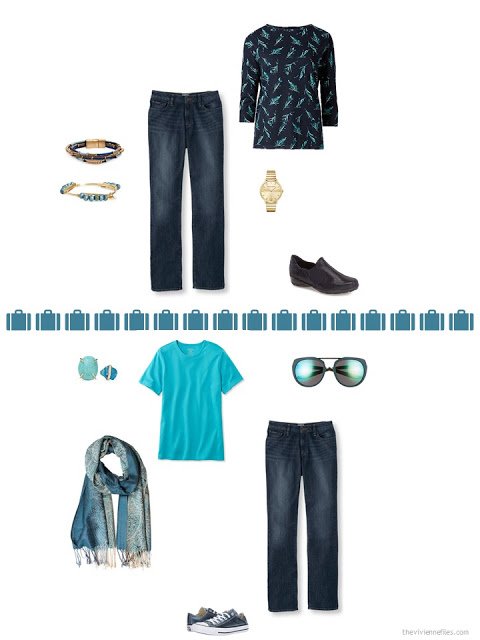 As well as the "Whatever's Clean 13" works for travel, I'm becoming more and more convinced that it can work well as the main wardrobe for a lot of women who wear uniforms, spend a lot of time in workout gear (that would be me…), or who would just prefer to have a very small wardrobe. I'm going to think about this…
love,
Janice