July 15, 2022
I'm long overdue to spend some time looking in detail at how one can choose a 13-piece "Whatever's Clean" wardrobe; you can't just grab a baker's dozen pieces of clothing and stuff them in a suitcase!
If you've been visiting The Vivienne Files for a few years, you certain recognize the idea of 13 garments for a travel capsule wardrobe – 3 to wear and 10 to pack.
But let's think about a specific travel situation that one of us is confronting week after week; packing for the weekend plus the Monday work day…
First – what items of clothing do you need?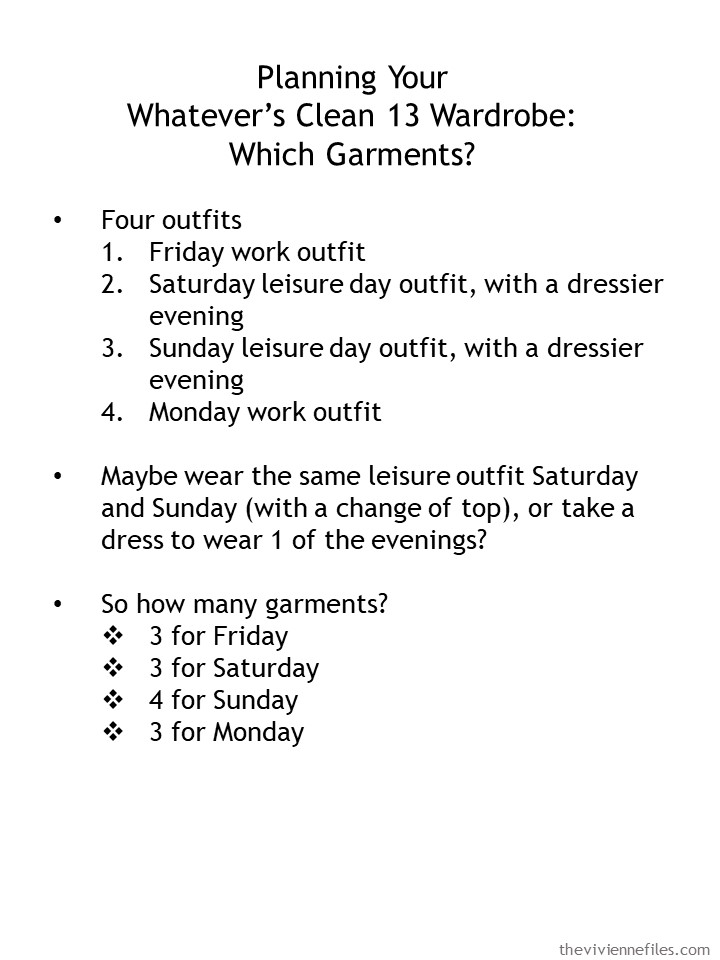 You can always "right-click" on this template, and print it out, and then jot down notes about what you're considering…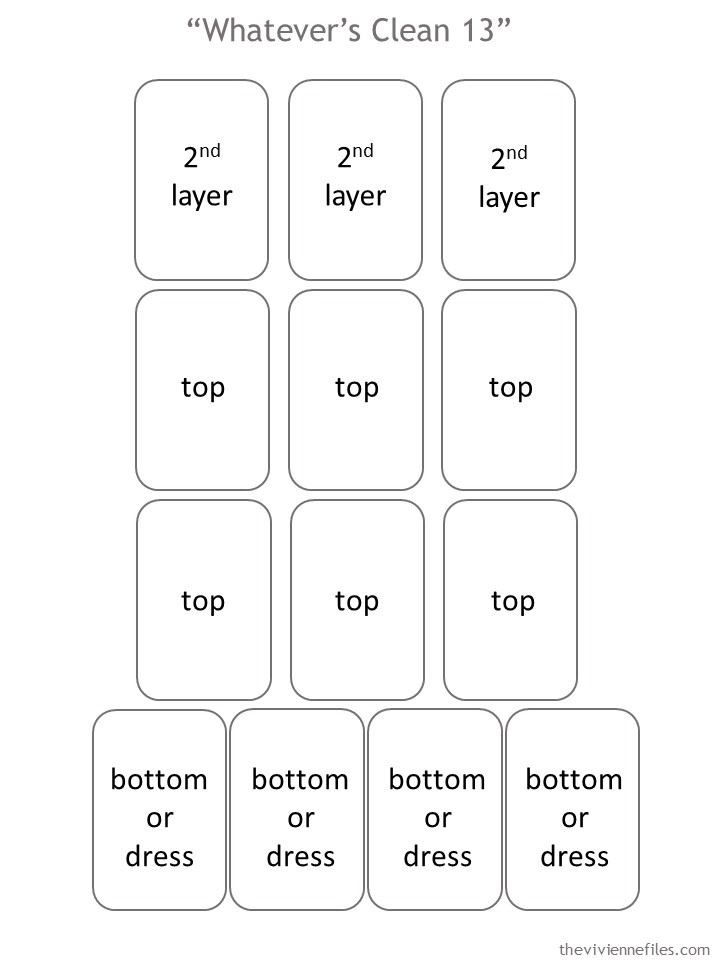 Secondly, you need to make a few choices about colors – how many, and which ones.
Some day, I'm going to try to sort a wardrobe with 13 different colors. Maybe the very last day of The Vivienne Files!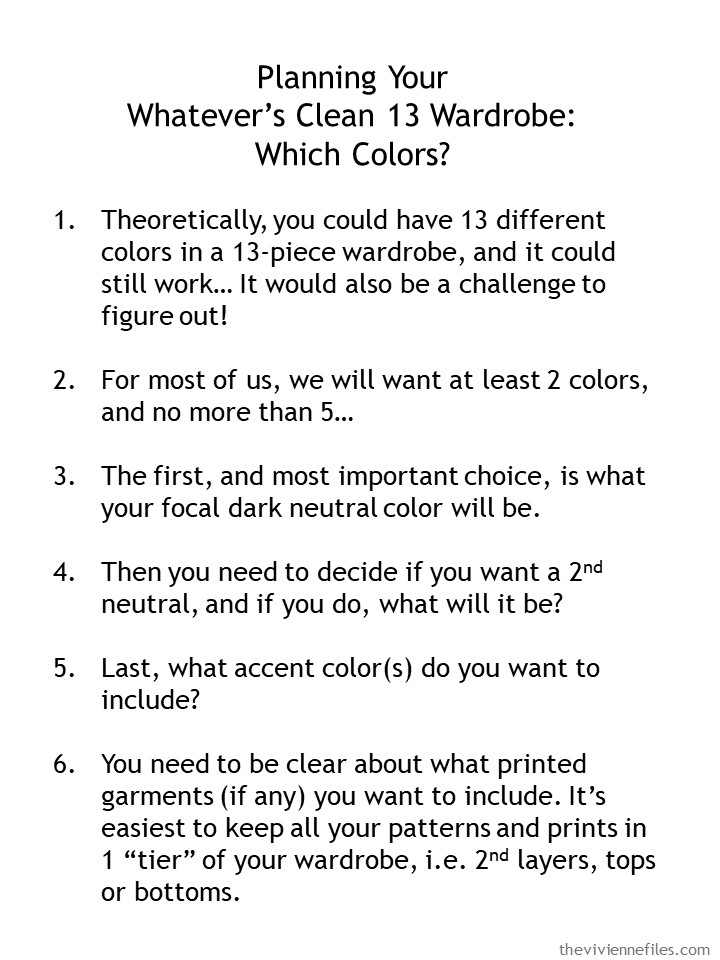 And you also want to think about choosing garments individually, or packing complete outfits. If you know what you're going to be doing during the time that you're living out of a suitcase, outfits can make life easier…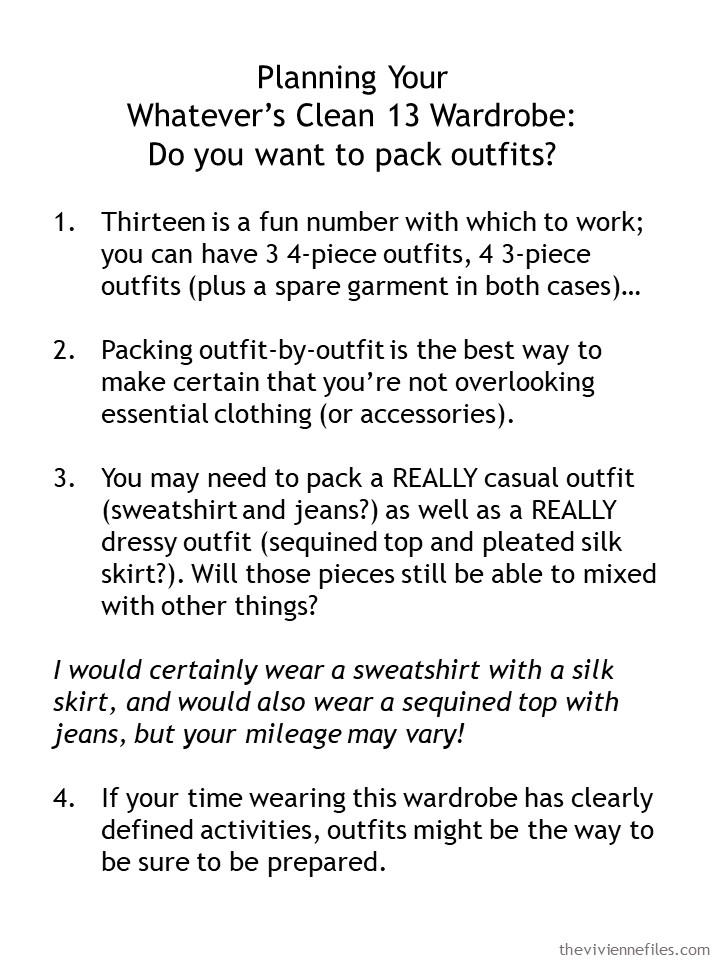 Let's look at an example, to see if that helps make any of this clearer!
First – Friday work. A simple, classic outfit with some pretty pink accents. This establishes that navy is one of your primary neutrals, white is either an accent or a neutral in your wardrobe, and you might want to include more pink in your capsule wardrobe:
Saturday – both casual AND dressy! A navy top and stone pants can get you through the day (you have navy loafers from yesterday that you can wear)…
For evening, pop off your navy top and pull on a beautiful pink cashmere sweater – you might want to change earrings, back to the ones that you wore on Friday. Add some gold accessories, and your stone pants will be dressy enough to go most places:
At this point, it's clear that beige might be your 2nd neutral, and that pink is one of your accent colors!
This is how it looks in the template…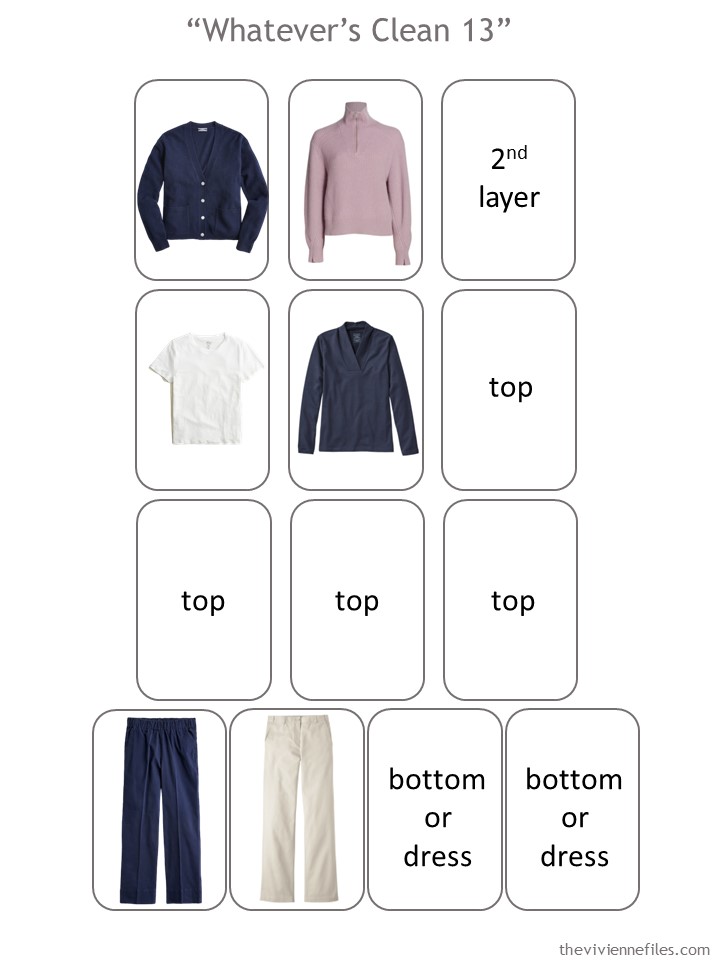 Sunday is another casual day; a long tee shirt with short pants and a white hoodie should be appropriate for most things one might have planned:
Here's where that "extra" garment can come in handy – a dress! You might even find a dress that you could wear both out to dinner on Sunday, and then to work on Monday…
Lastly, you need to go to work on Monday! If the weather truly doesn't suit a skirt, you can wear your pants from Friday over again…
NOW, your template looks great!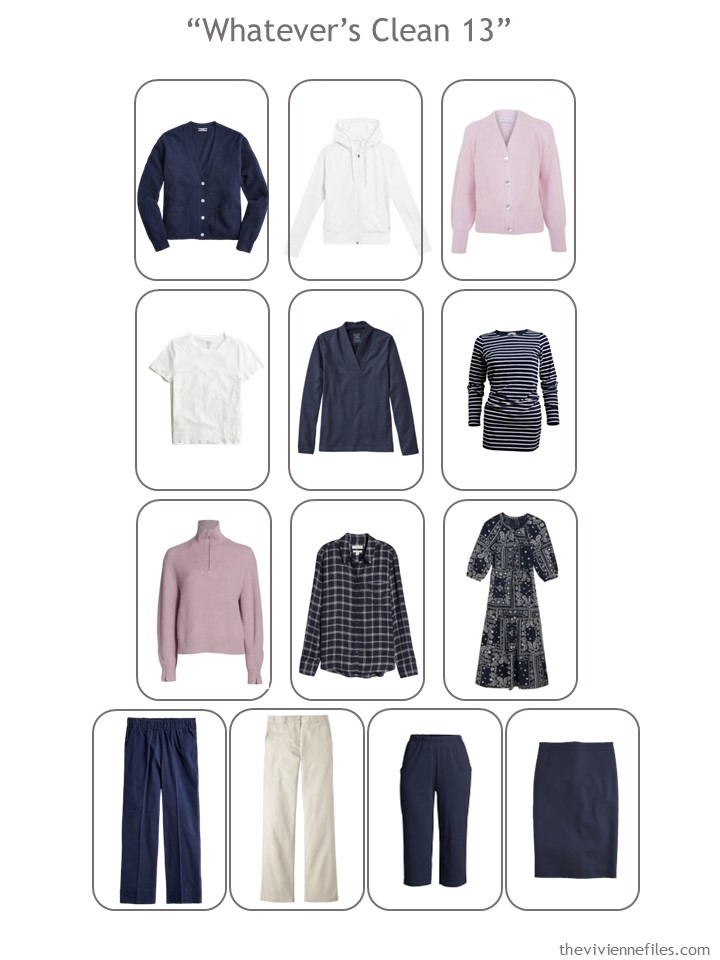 Here's the complete wardrobe. Normally I would show you all kinds of possible outfits lurking in these 13 garments, but since we KNOW how we're going to get dressed each day, that's not necessary!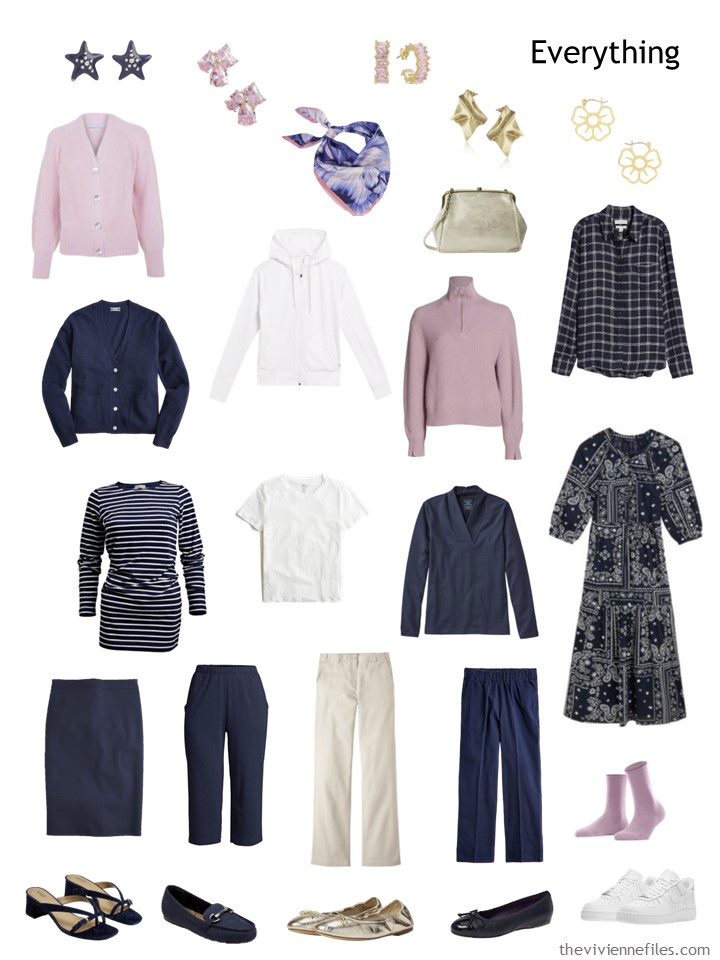 Does this help make the process clearer? I'm always eager for questions…
love,
Janice
p.s. It wasn't EXACTLY 3 years ago, but it's a "Whatever's Clean 13" wardrobe, and it's pink and grey…