Let's see how this new version of The Vivienne Files works, shall we?
It's a question I hear from time to time – I'm traveling with small children, and I want to pack something bright and cheery. I also get questions about packing with printed or patterned pants, skirts and shorts – I'm going to throw that variable into this mix too!
This is a pretty bold way to start a wardrobe! But it will work, if we're intelligent and thoughtful…
First up, let's pull out our "Whatever's Clean 13" template to make sure that this plan stays on track: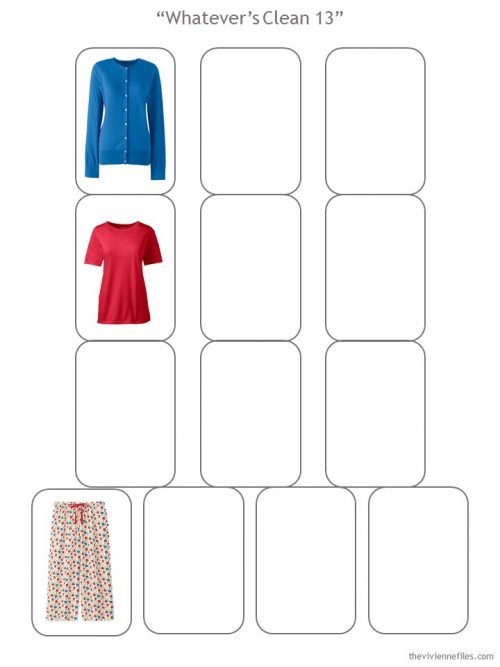 It might behoove us to come up with a color scheme, before this goes completely crazy! I'm nominating navy as a neutral for this wardrobe, because navy is a great, classic neutral for warmer weather, and because it will be lovely with both the red and the bright blue we've already included. Here's what I'm picturing: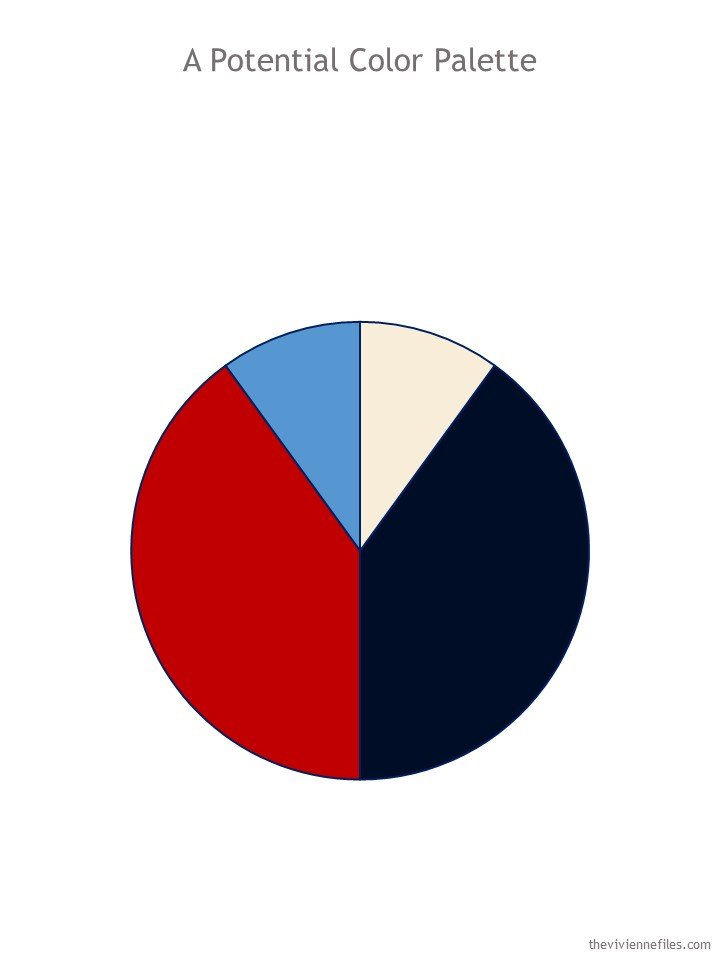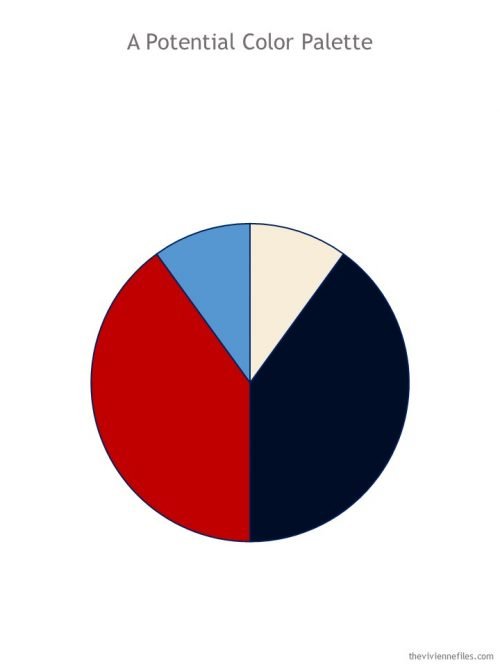 As much as it would be really entertaining to just throw brightly-color outfits at this wardrobe, I'm going to be disciplined and build a nice core of navy first!
Now, when we look at the template for our "Whatever's Clean 13," it starts to look like a coherent wardrobe: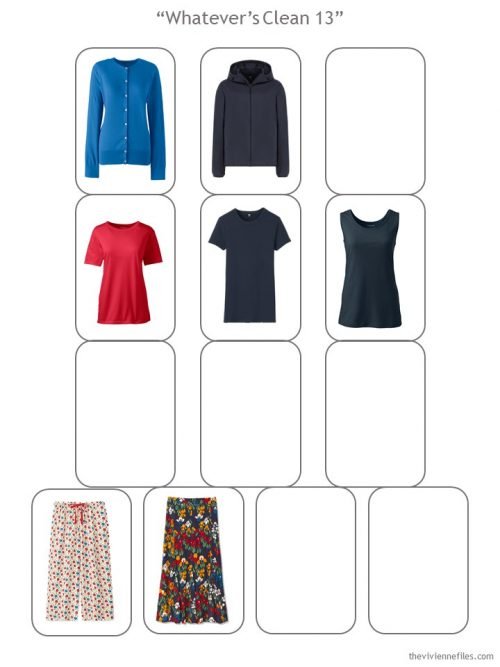 Hmmm, what does our heroine need? Shorts? A neutral tee shirt? Maybe another sweatshirt? (this of course depends on where you're going, but if you're heading to… say the Wisconsin Dells, sweatshirts could be handy!)
Where are we now with out wardrobe?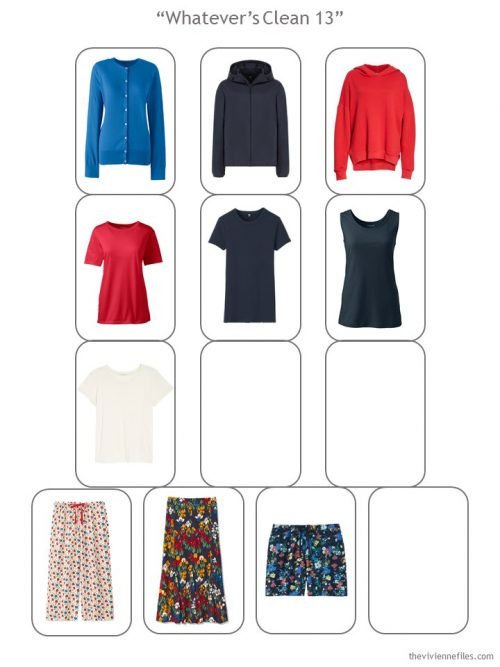 Our heroine has room for 1 more outfit, or 2 tops and a bottom… Let's get her a pair of long pants, eh? And something else in bright blue to pair with her lovely cardigan… The 3rd piece? Something that catches our eye!
Our complete wardrobe isn't something that you'll see every day, but it's very practical in terms of versatility!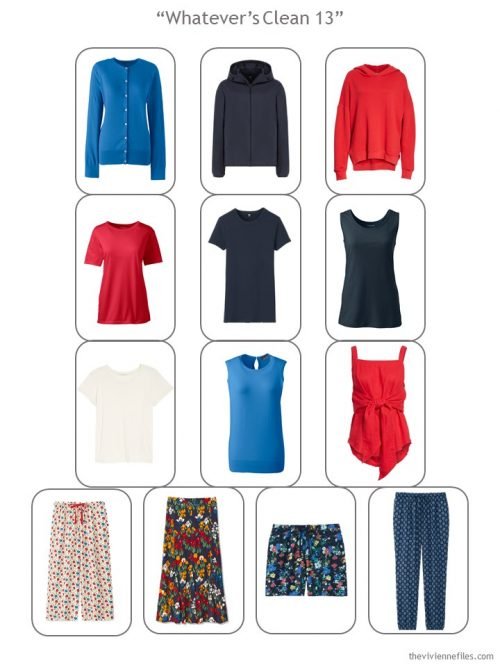 Of course, I'm going to test this out to see if it's really "Whatever's Clean"! A few random numbers will give us a clue…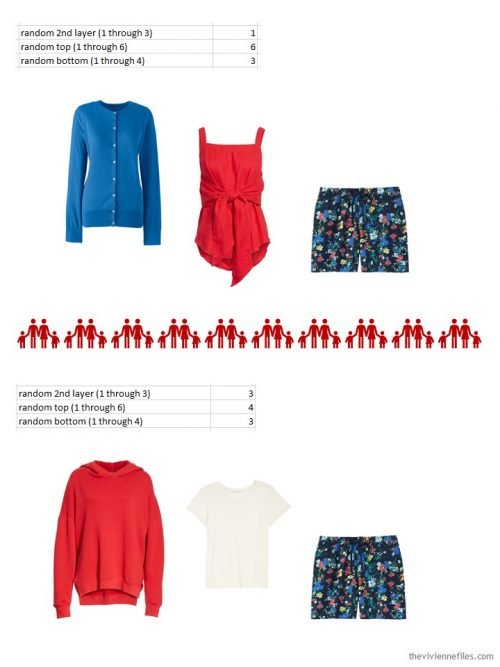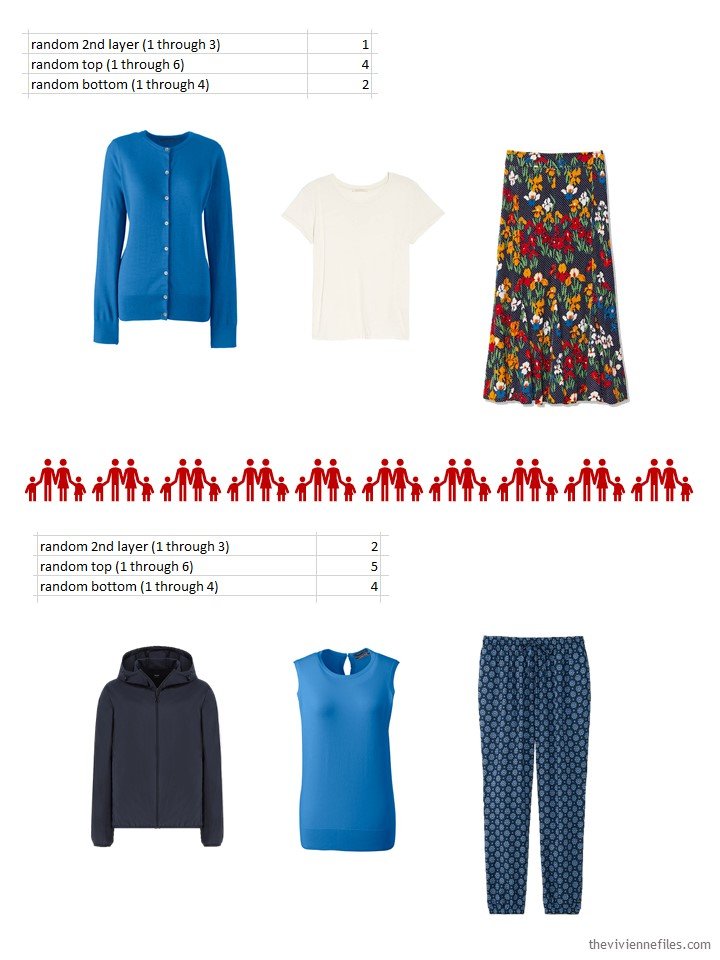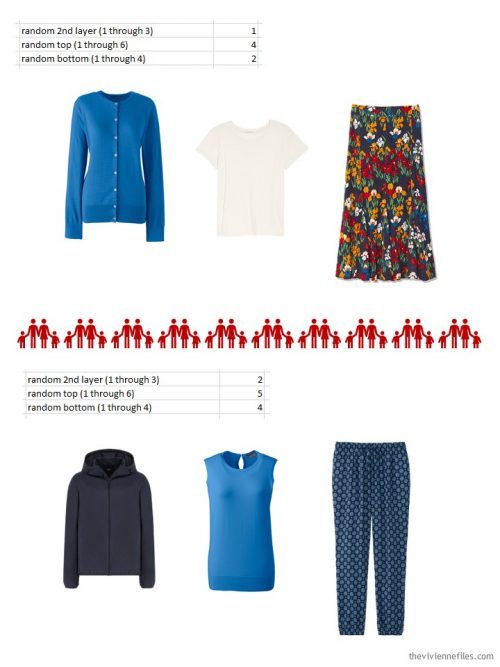 Thanks for your patience as I migrate The Vivienne Files onto this new, exciting, slightly daunting platform – if you see anything that looks weird or horrid, just let me know!
love,
Janice