July 17, 2019
It's that happy day of the month when we get to see a new and absolutely lovely bracelet set from Alison at Fierce Lynx Designs!
If you would like a bracelet in pink and grey that has a bit more muted pink, and a darker grey, check out her bracelet designed expressly for The Vivienne Files! I wear mine all the time…
Her Uniform is Navy Blue…
With accents of burgundy and khaki. And she's absolutely SICK of it…
Which is not to say that she doesn't love her job, or that she won't be happy to go back to it in a week… But for the cold evenings and warm days at the lake house, she's NOT wearing anything that reminds her of work!
Yes, taking white clothes on vacation might seem a little bit risky, but they're JUST clothes, and she's confident that she can do laundry with the best of them!
So far, so good…. At this point, imagine the possibilities! Lilac? Sky blue? Butter yellow?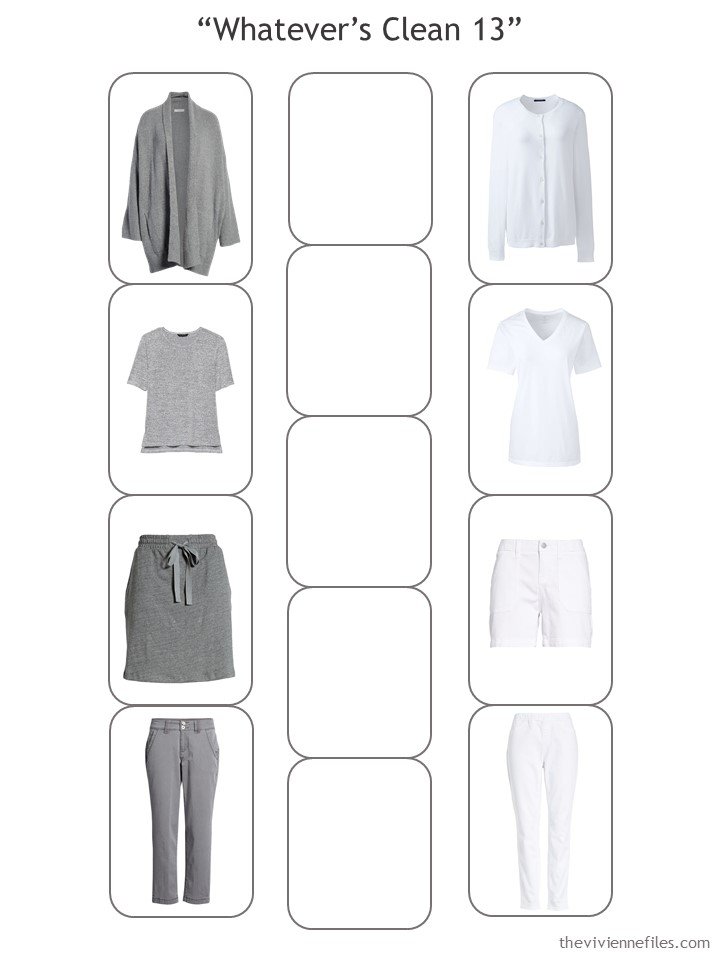 She looks at her favorite bracelet and realizes that her accent color has to be pink…
So calming… and almost literally fool-proof!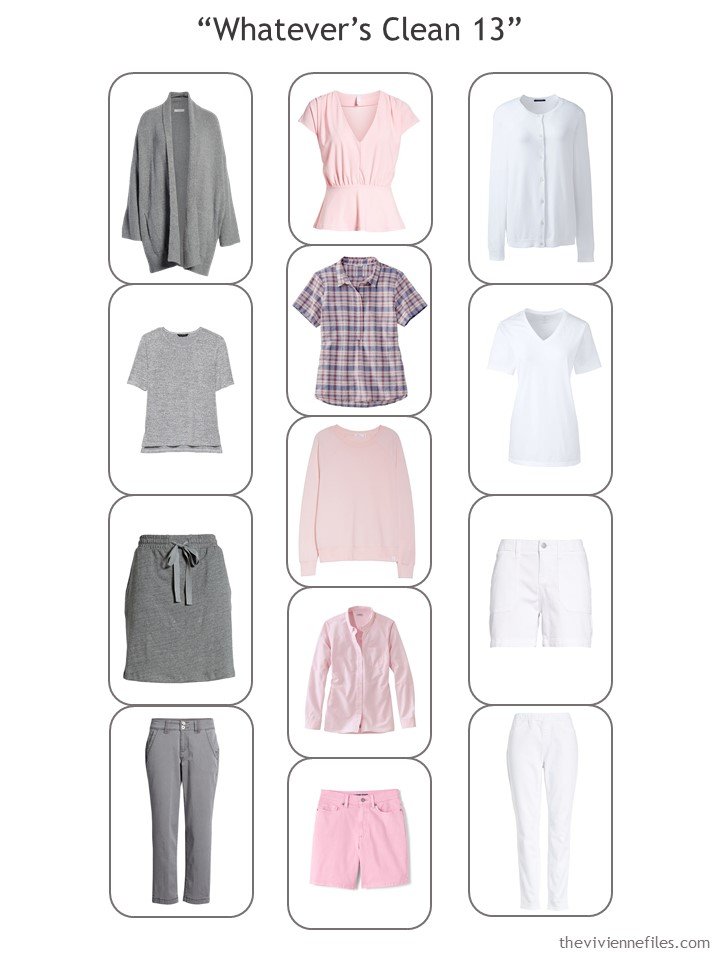 She knows that she will have to wear something on her feet, and a bag might be smart! She will wear her earrings all week; they go with everything!
She might toss in a few more pieces of jewelry, or a scarf, but she's confident that this is going to be JUST FINE for the next week. Sometimes, fewer choices can be freeing, calming, and just plain easier on the brain!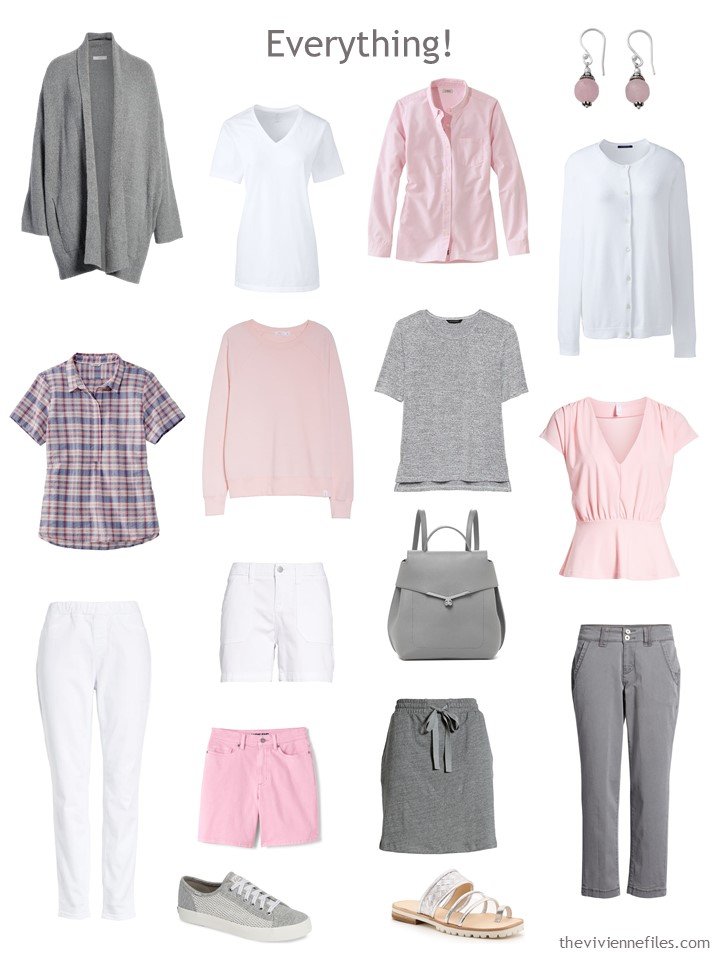 She's an analytical sort, so she ponder for just a moment how many possible outfits she has in her 13-piece travel capsule wardrobe. Two cardigans times six tops times 5 bottoms equals SIXTY DIFFERENT WAYS to wear her lovely, gentle wardrobe: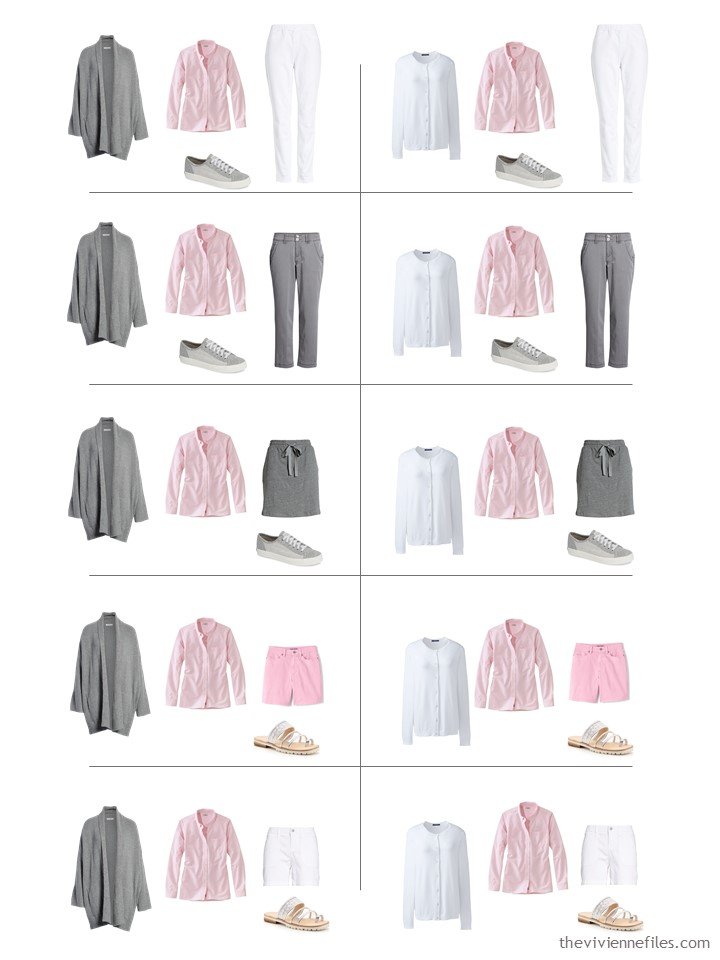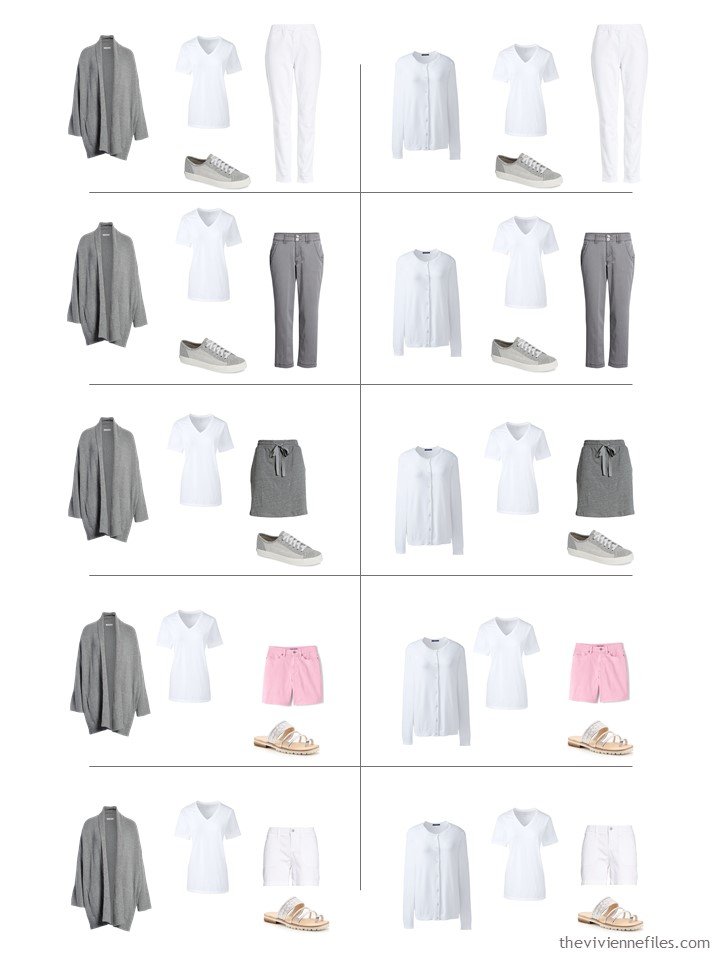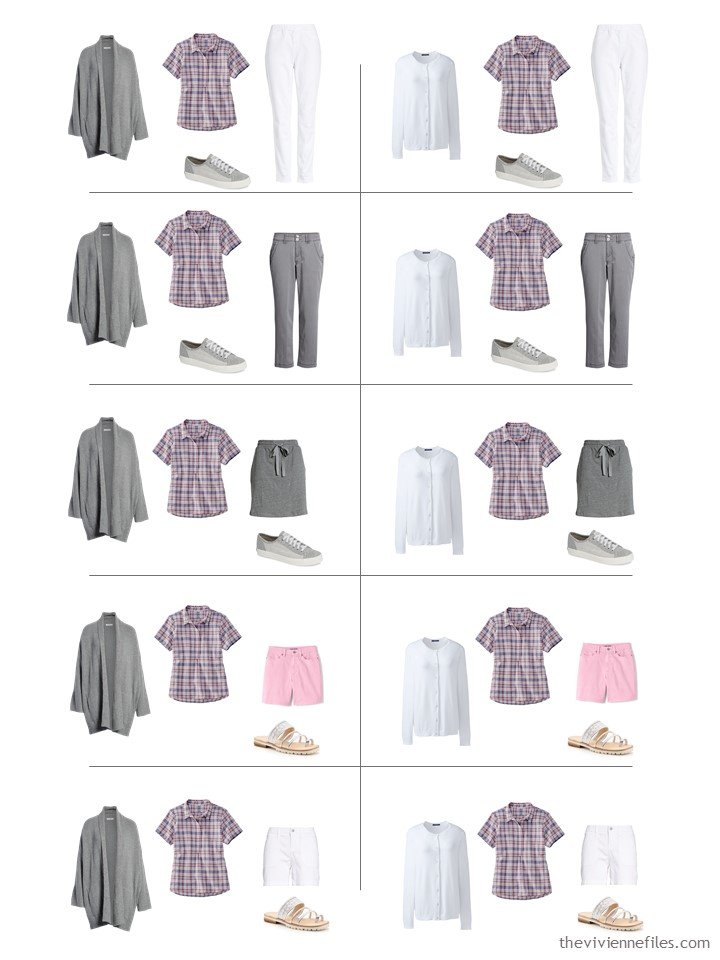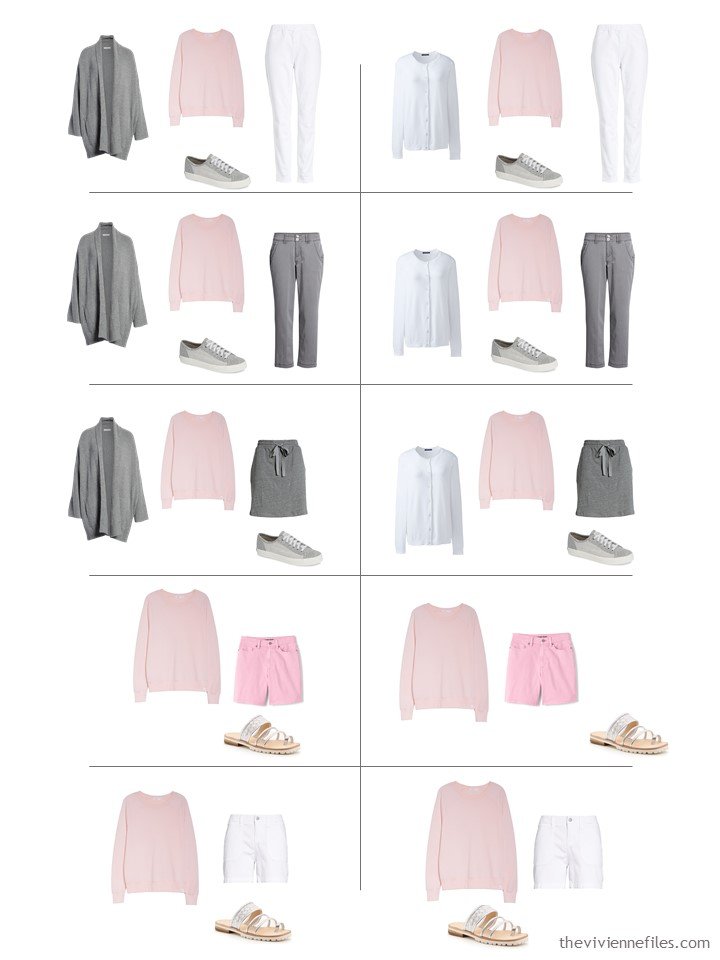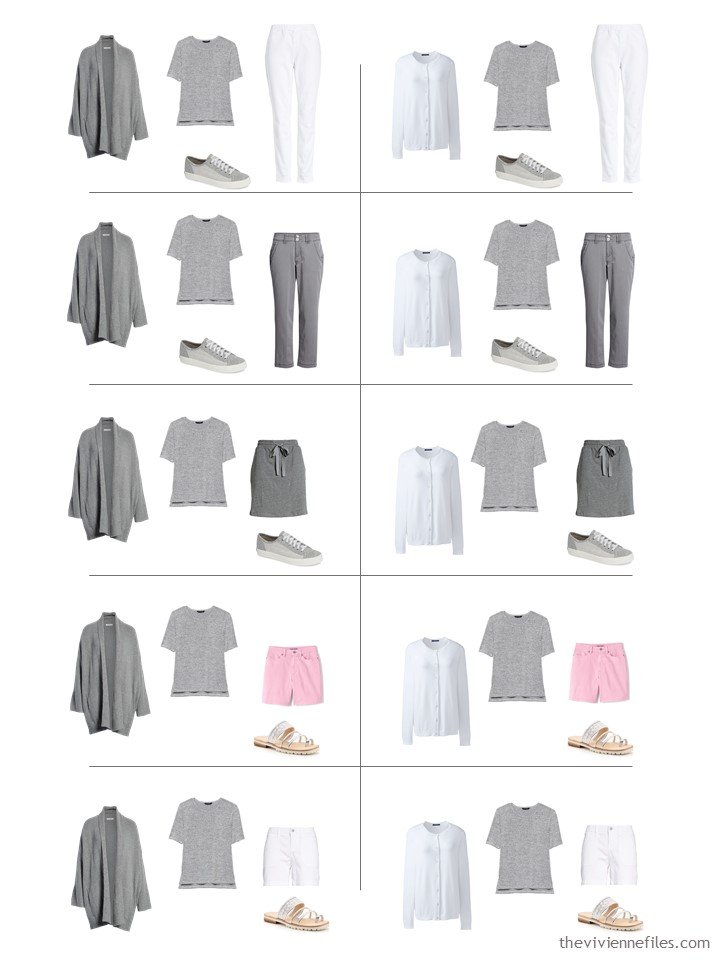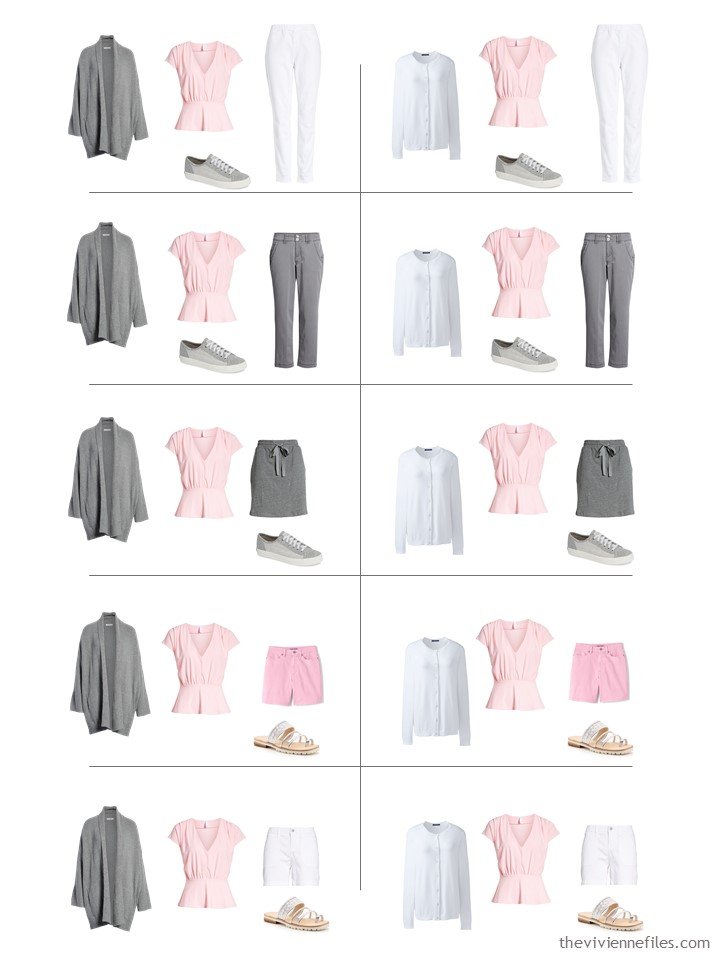 She knows that she should put all of her books onto her tablet, to save weight, but she just can't quite bear to give up that feeling of turning the pages of a real book…
love,
Janice
p.s. 2 years ago I fell prey to a Moderately Extravagant Monday! The lovely painting Saint John by Gerhard Richter inspires our heroine's last-minute travel capsule wardrobe.