April 27, 2022
Our heroine felt… unsatisfied with her initial wardrobe plan. It was perfectly practical, and many women would have been delighted with having black, beige and pastels available to them…
So our heroine went back to her inspiration painting, to try to identify what about it really appeal to her!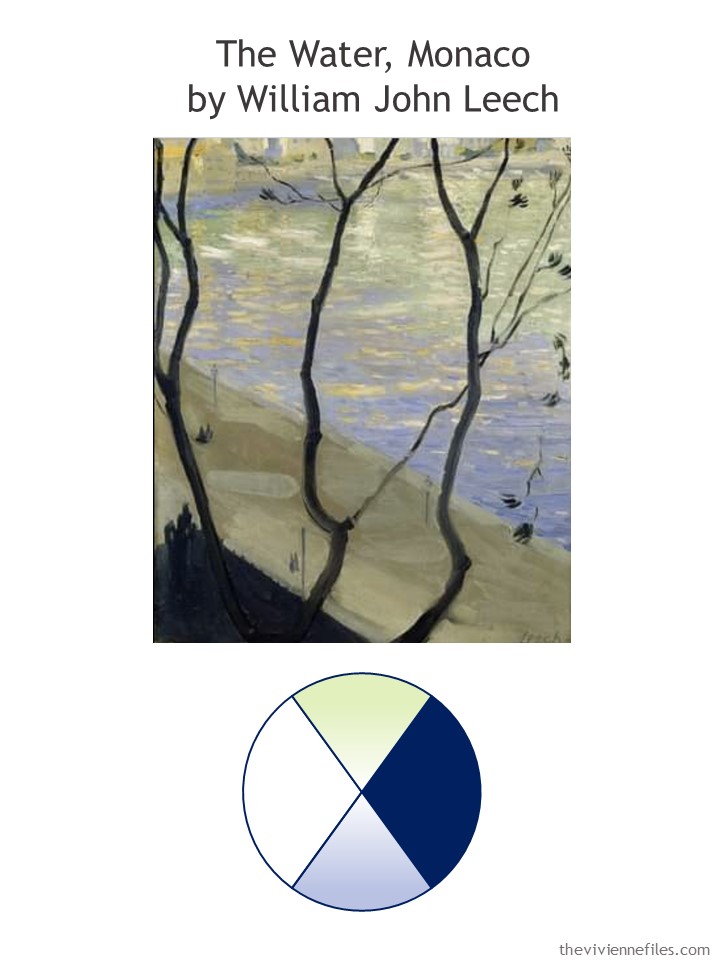 She loved the contrast between the trees and the pastels in the water…
She wasn't mad about the color of the sand, or pavement, or whatever that mungy greenish beige was supposed to be!
…..
Walking to work, she saw a very nicely dressed man, in a navy suit, a light blue shirt, and dark tie…
NAVY! Navy and pastels are classic.
And then she saw a lovely woman wearing a simple white tee shirt with a navy cardigan, and knew that white was what she wanted to substitute for the… beige.
Inspiration from a painting doesn't require 100% fidelity to the color scheme, she realized.
NOW, she started with this:
She could have included all four pieces in solid navy, but she didn't want to overwhelm herself with too much darkness, too soon. (summer is long, sales will be arriving sooner than we think!)
Her white garments were so easy to find:
Next, for that lovely soft green in the painting, she realized that it would be much more practical to look for more classic garments, in mostly solid colors.
And as much as she loves that "nearly periwinkle" shade of blue in the painting, she realized again that colors that are easier to find will also be easier to accessorize… Therefore, she decided to work with a more classic – and far more readily available – light blue. And how could she resist a simple striped dress?
Now, when she puts all of her planned summer clothes together (she's working on a computer screen until she goes shopping!), she feels like there's more coherence and it feels more like her. Feeling like yourself is the most important thing, right?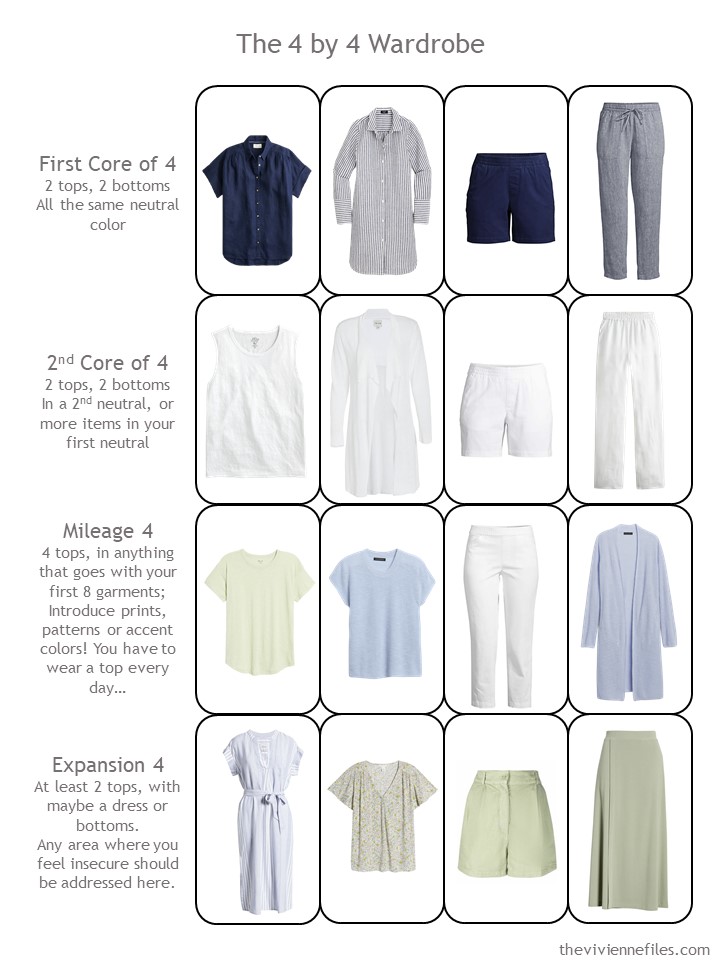 For planning purposes, she chooses a bare minimum of accessories:
check out the "London Weather" earrings…
THIS feels like a summer wardrobe that she could love: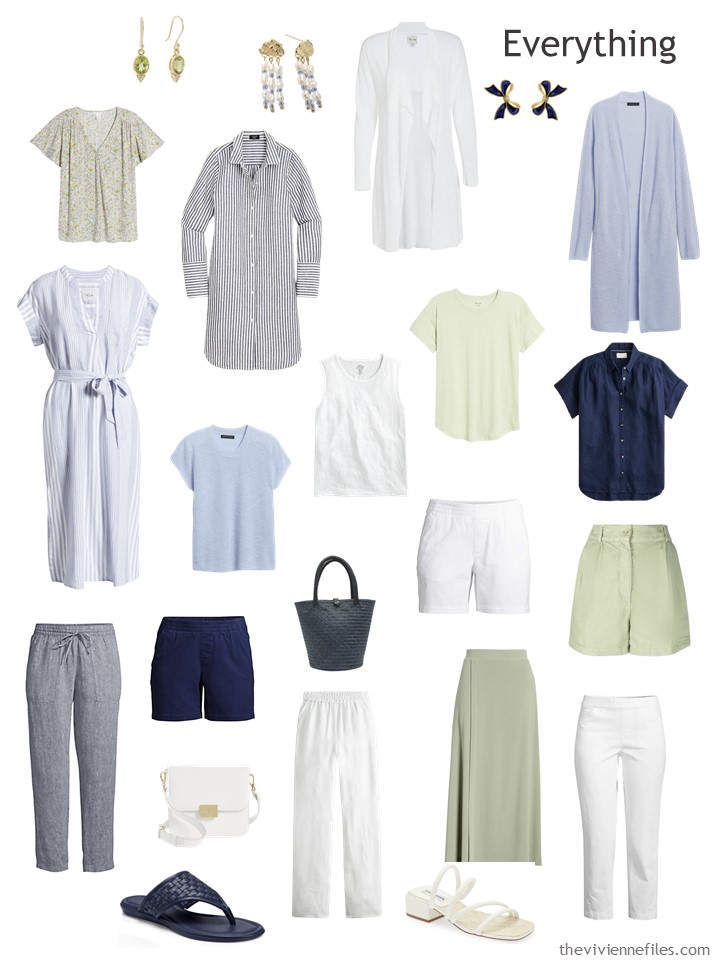 But before she starts raiding her closet, and exhausting her credit cards, she checks to make certain that she has plenty of outfit options…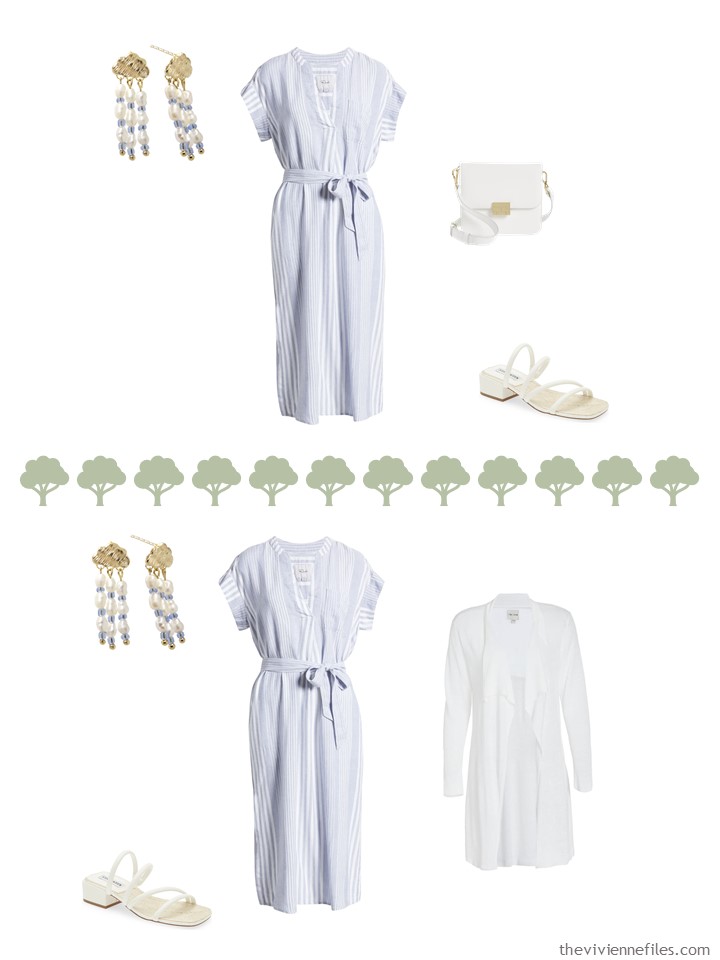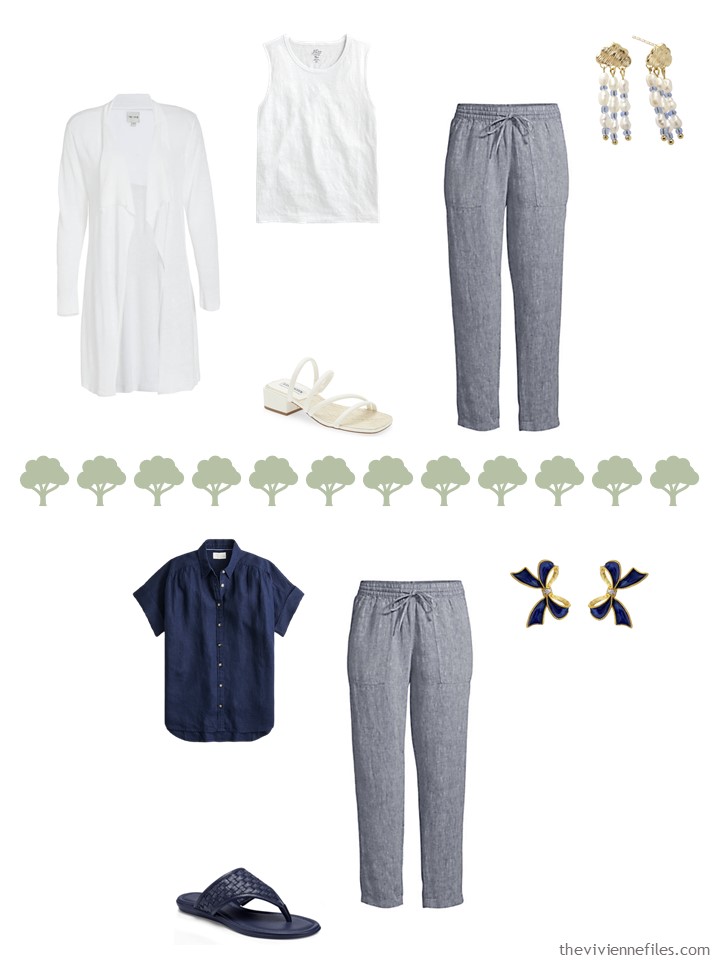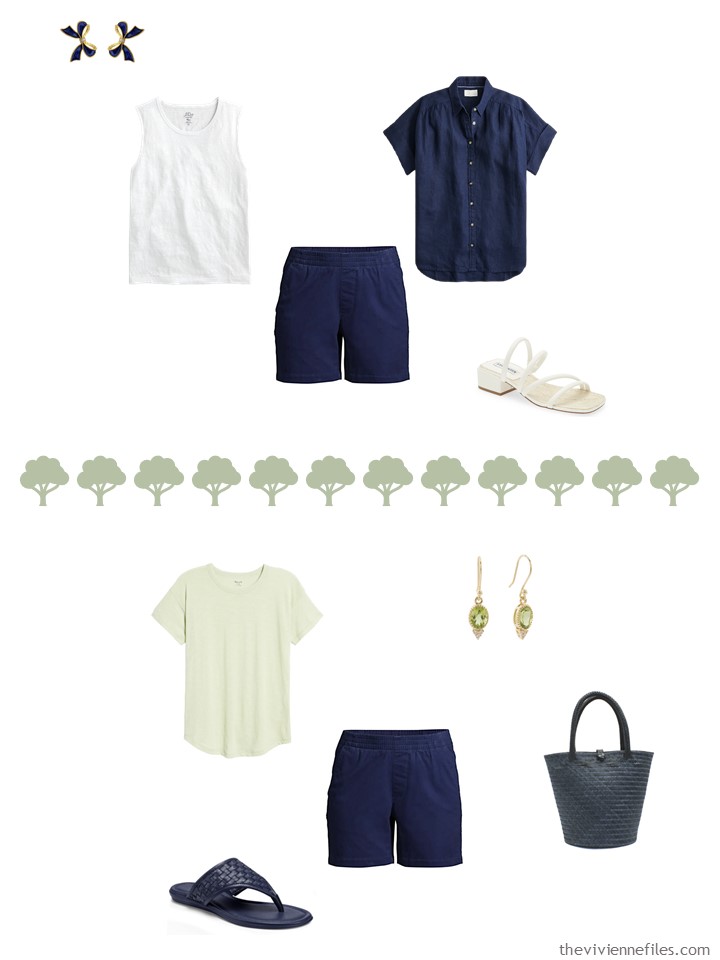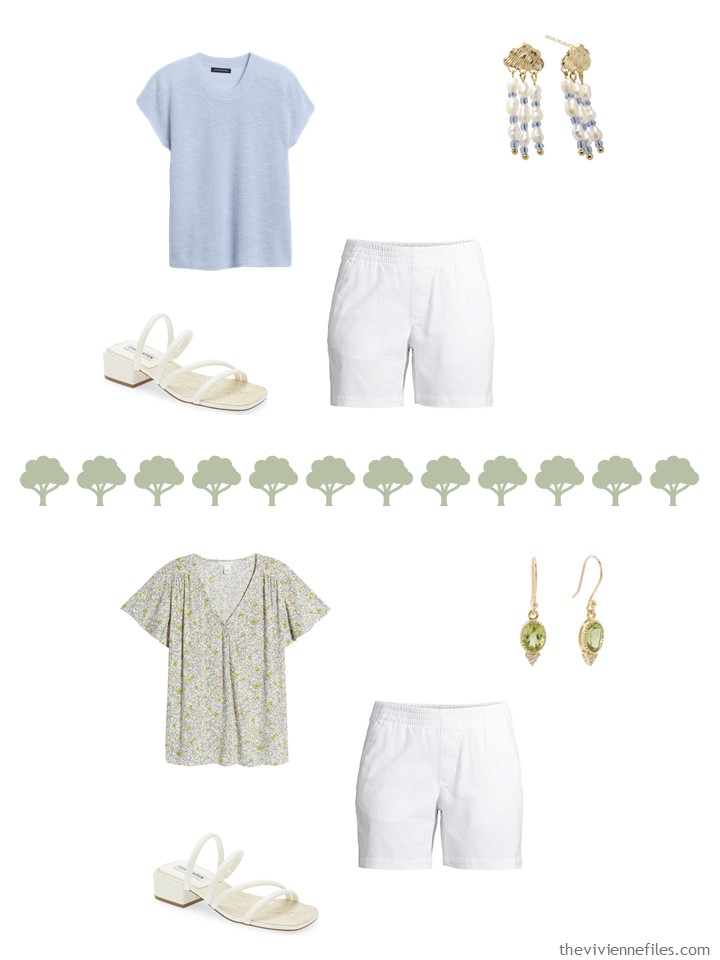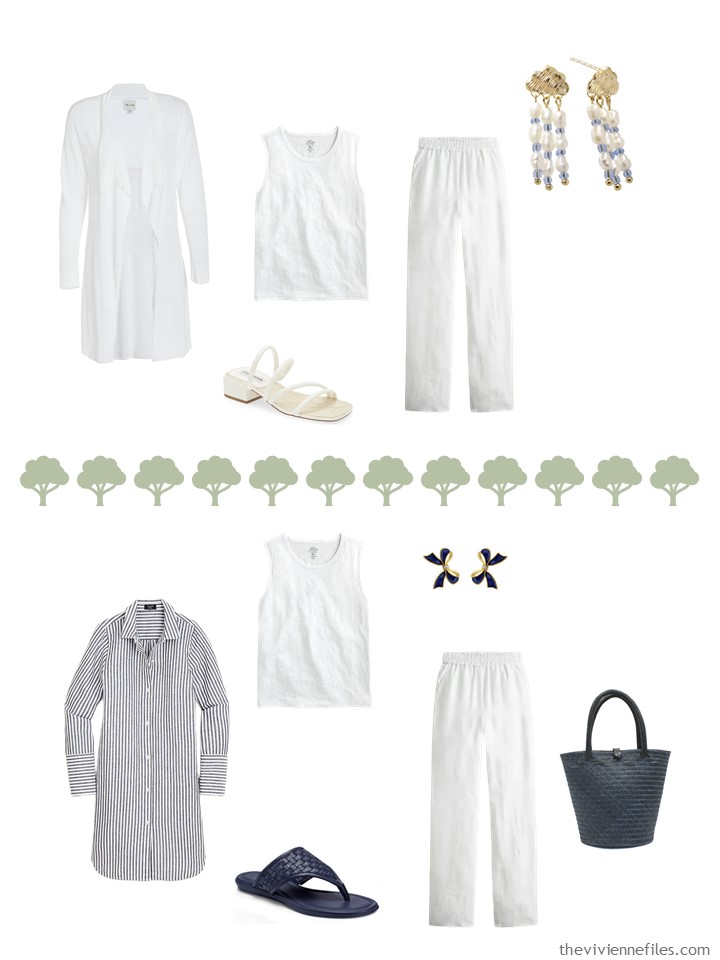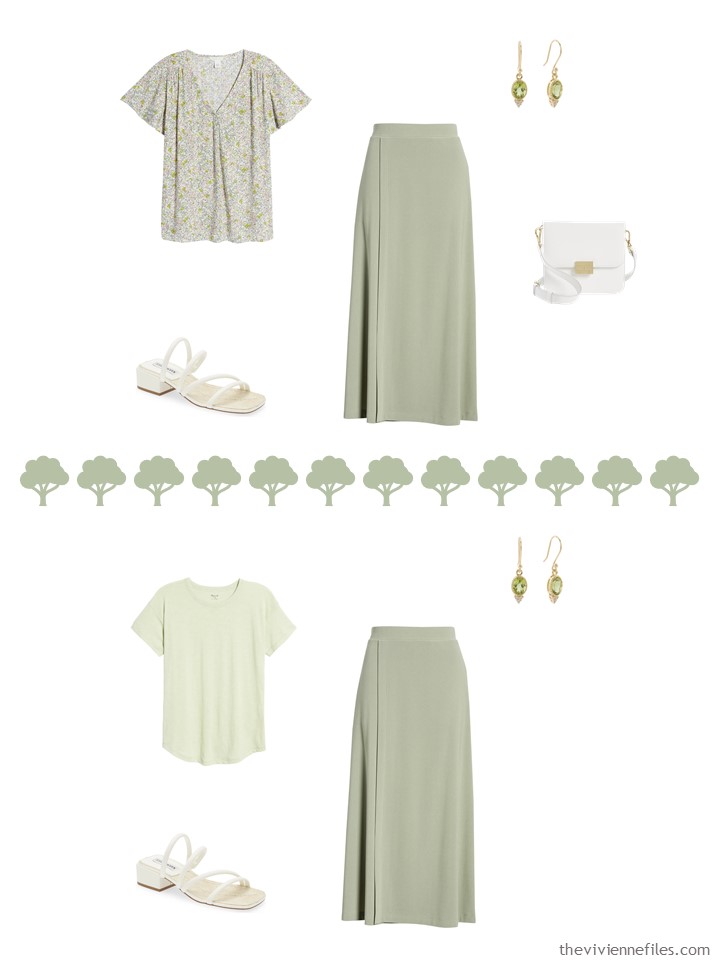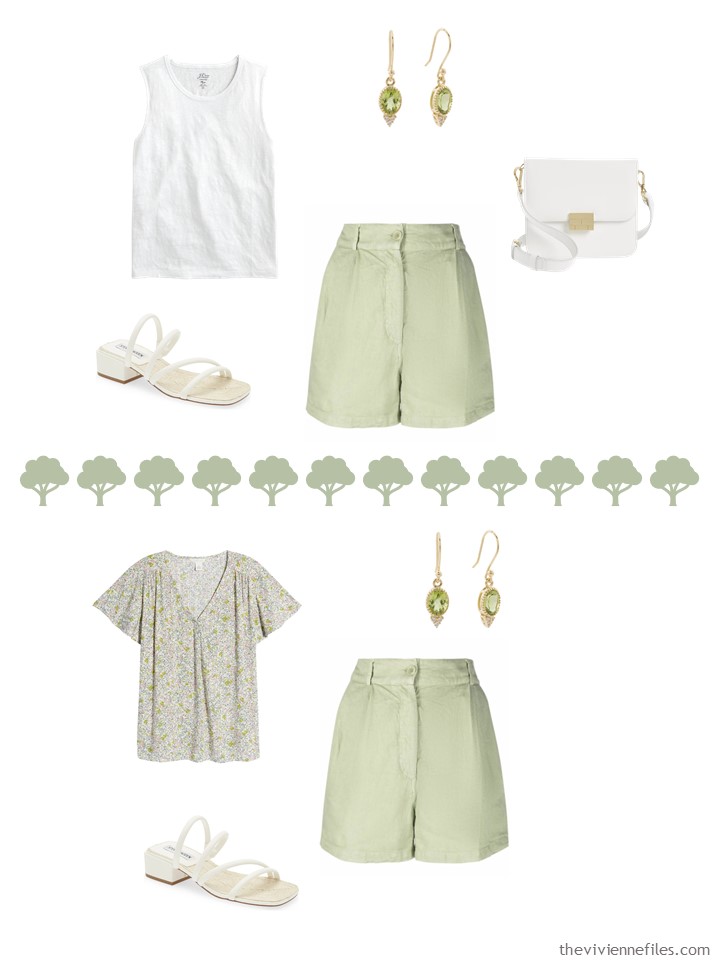 She should be just fine for the summer!
But I have a hunch that there's another, very different, way to approach this wardrobe and this painting… What do you think?
love,
Janice
p.s. Approximately seven years ago, I was thinking about how one would choose JUST the right color of scarf…
p.p.s. In my spare time (ha!) I pulled EVERY image from every Pantone post that we've shared in the last 5 years or so – it includes over 150 Pantone colors, and the various garments and accessories that I was able to find (at the time) that matched.
You can get it here – it costs $2 (I'm eschewing the whole ".99" thing from now on!):