April 29, 2022
She wasn't sure that she loved the painting, but she saw something in it that REALLY spoke to her…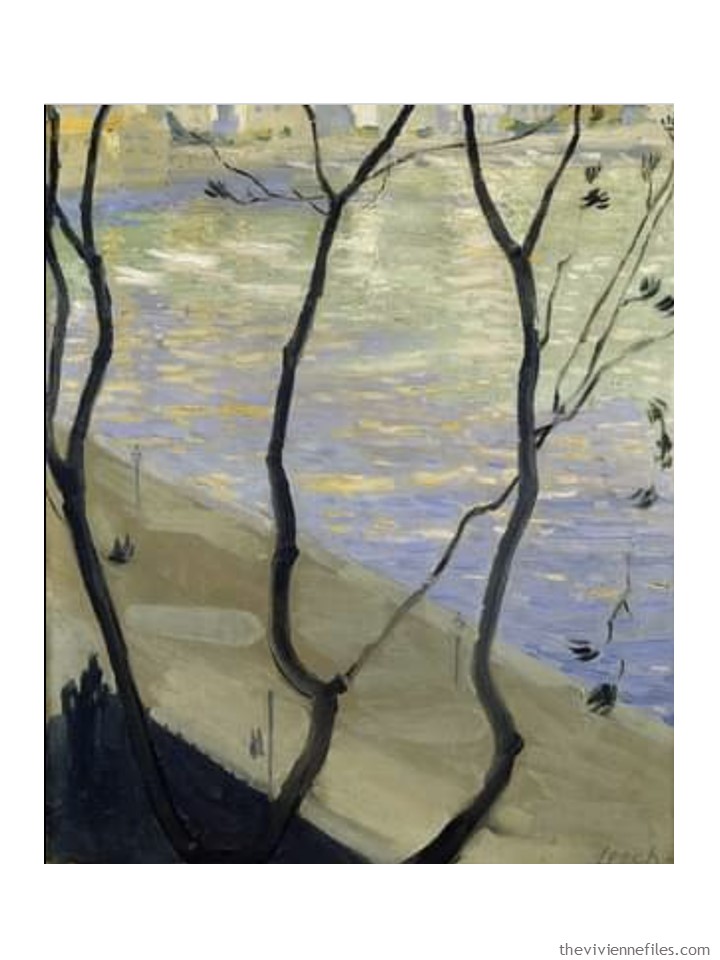 She's Always Been a Towhead
She violated all of those pieces of advice about looking at art, and she got up REALLY CLOSE to the painting…
THIS is what she saw, that called to her: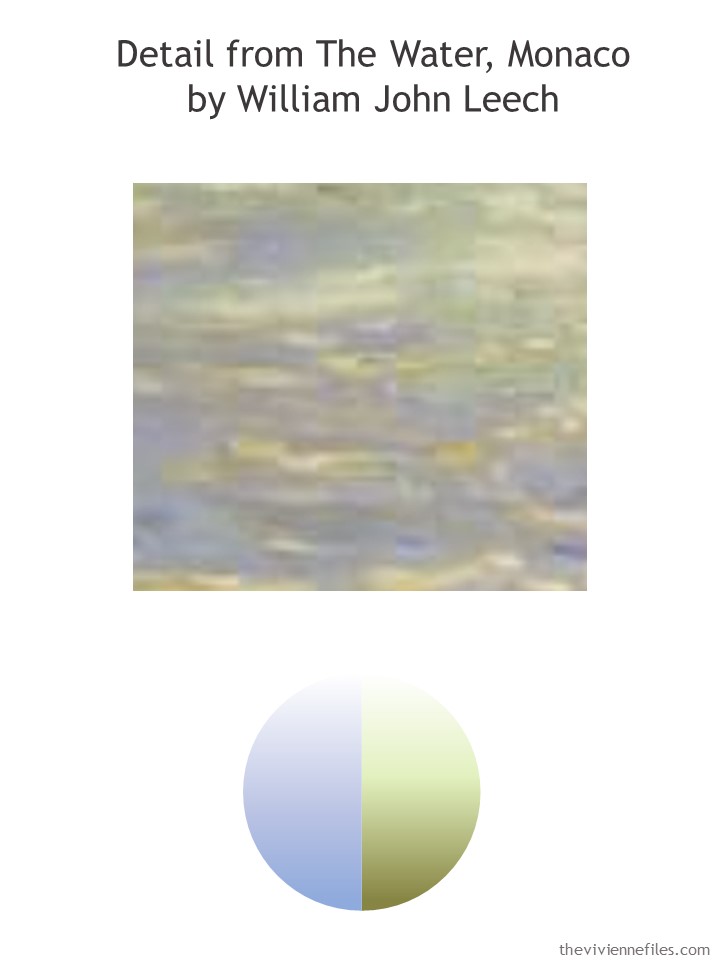 Her hair was turning from blond white to just plain (amazing!) white. She avoided the sun, as all wise women do. And she embraced the soft, the pale, the subtle muted colors that suited her so well…
if I didn't already have a white summer cardigan…
Beige is the core of her wardrobe – winter, summer, no matter! And light grey wool, in the cool weather…
She's excited to add some light green to her wardrobe! It seems so obvious…
Of COURSE she wants beautiful light blue…
When she assembles her wardrobe for the warmer weather, she feels so at home…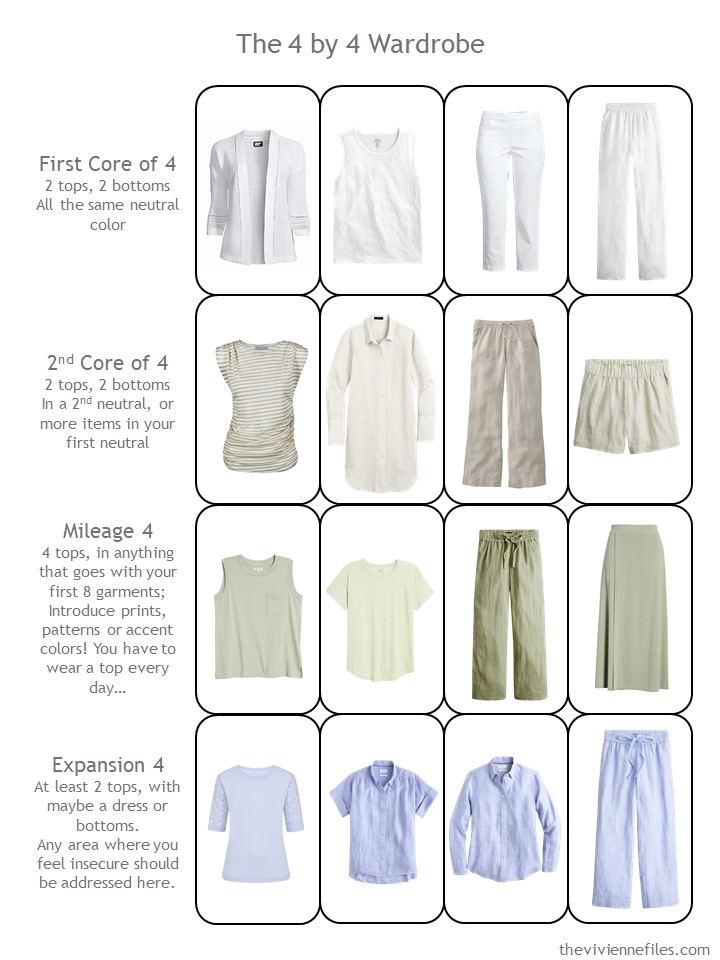 Before she makes any permanent commitments to buy anything, she sorts out some accessories, and double-checks that everything will work well together; planning is NEVER a bad idea!
So far, at least on screen, everything looks beautiful!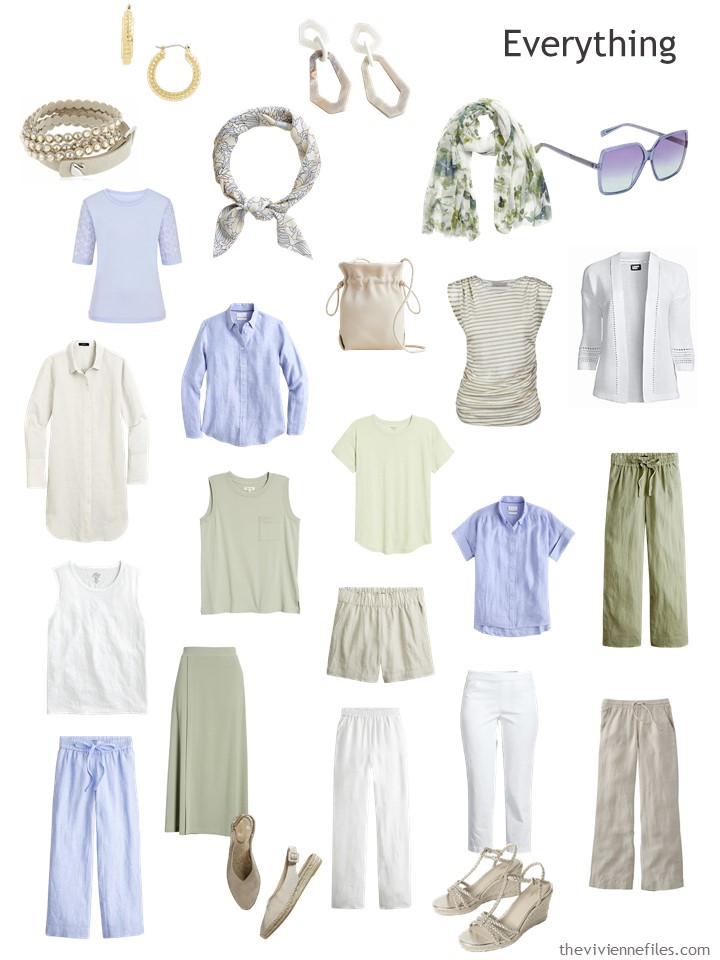 But is it practical? Will she be able to get dressed for a week or so without having to do laundry, and without being tempted to dash into Nordstrom for an extra tee shirt or 2?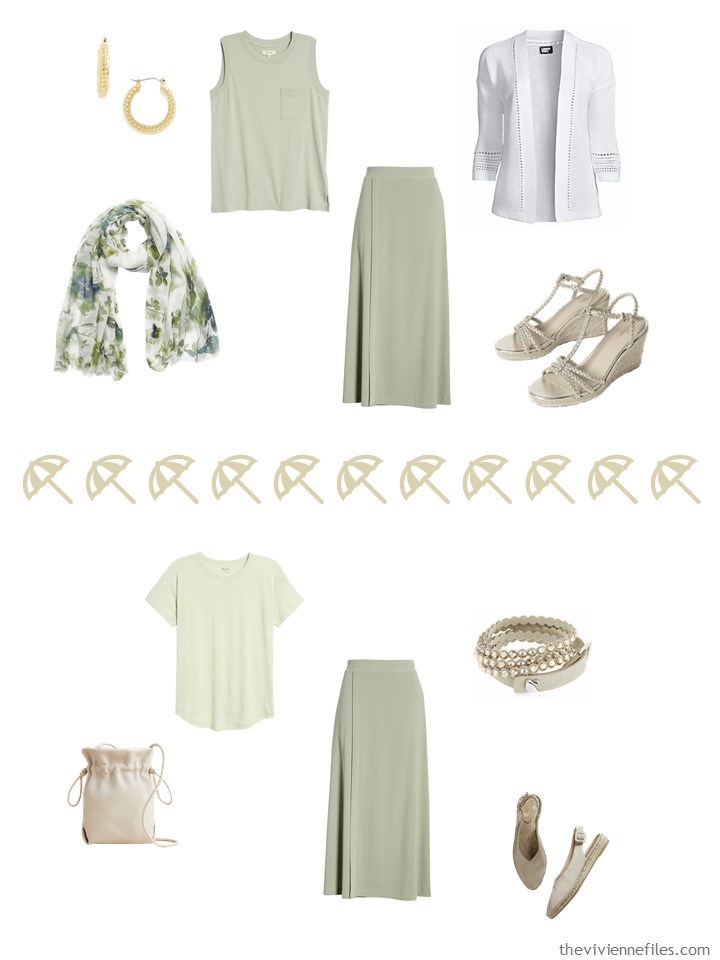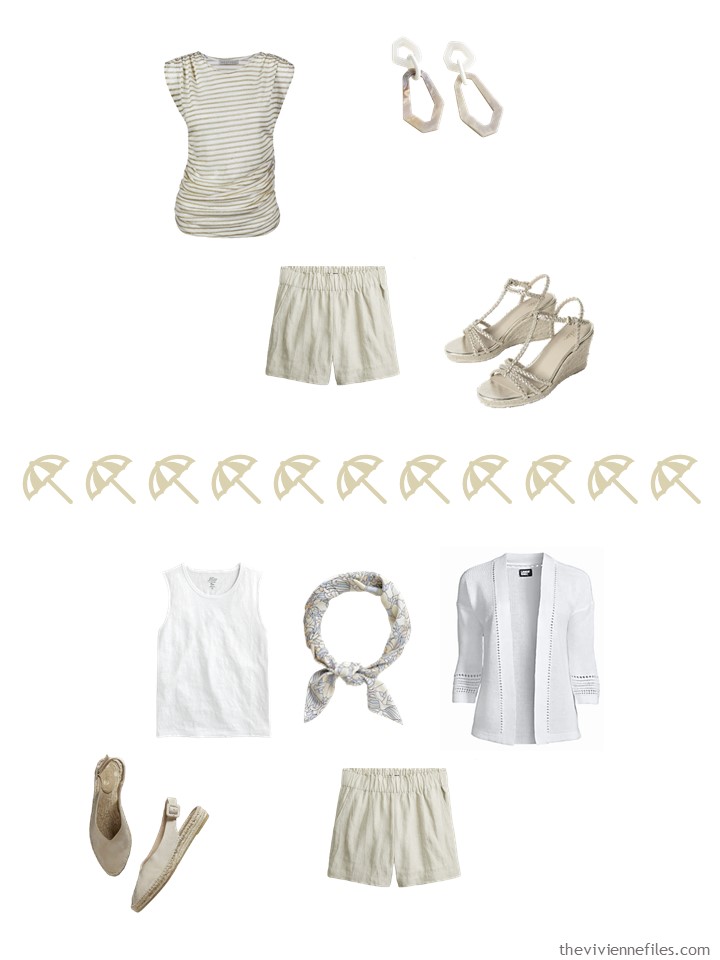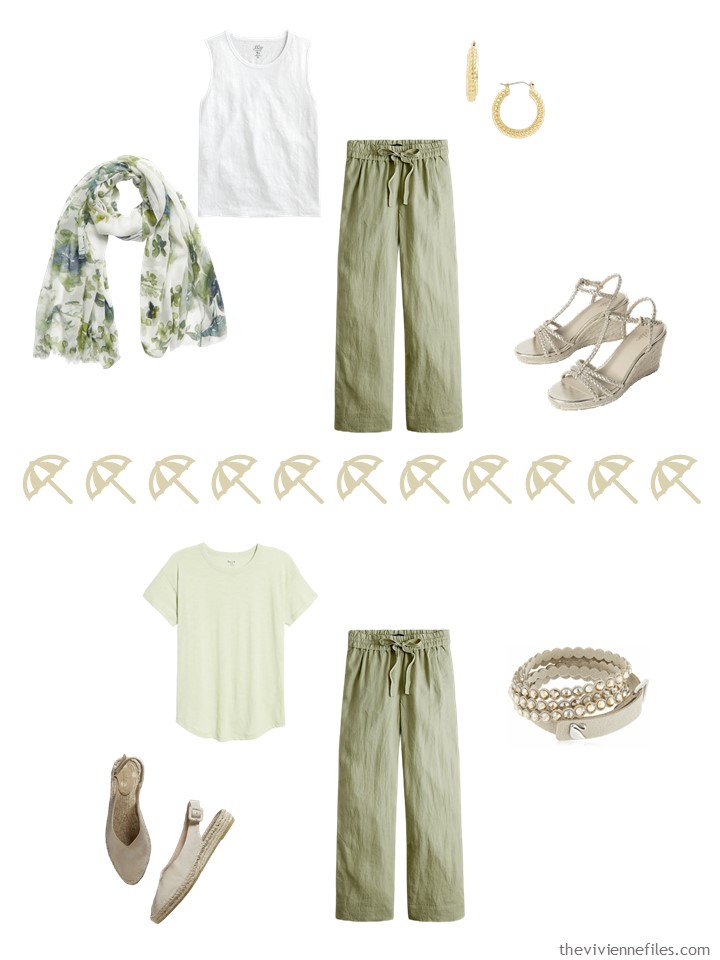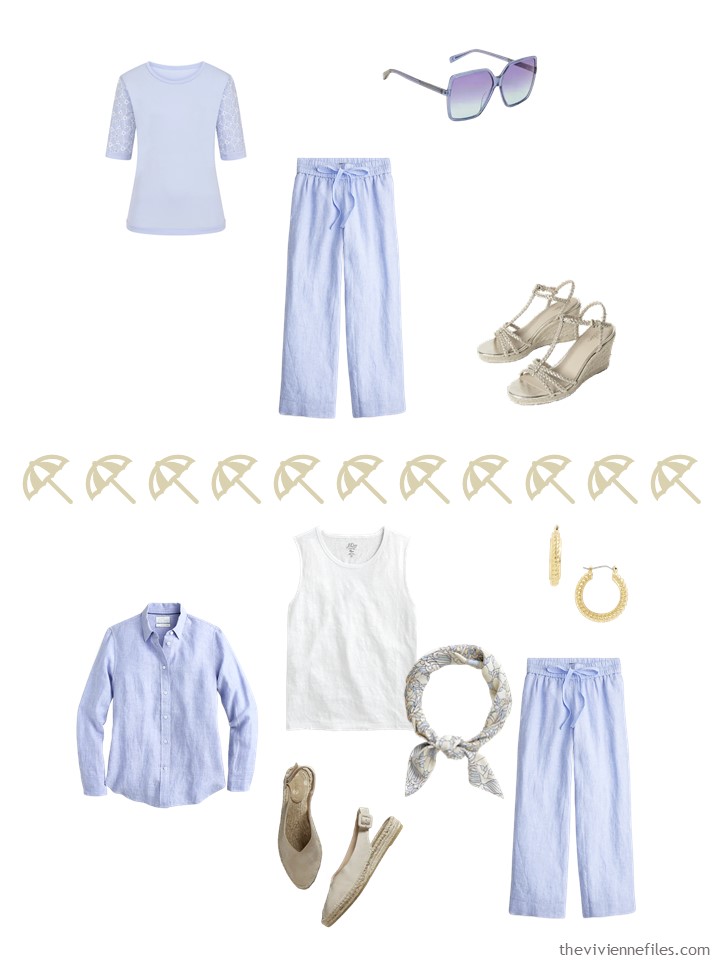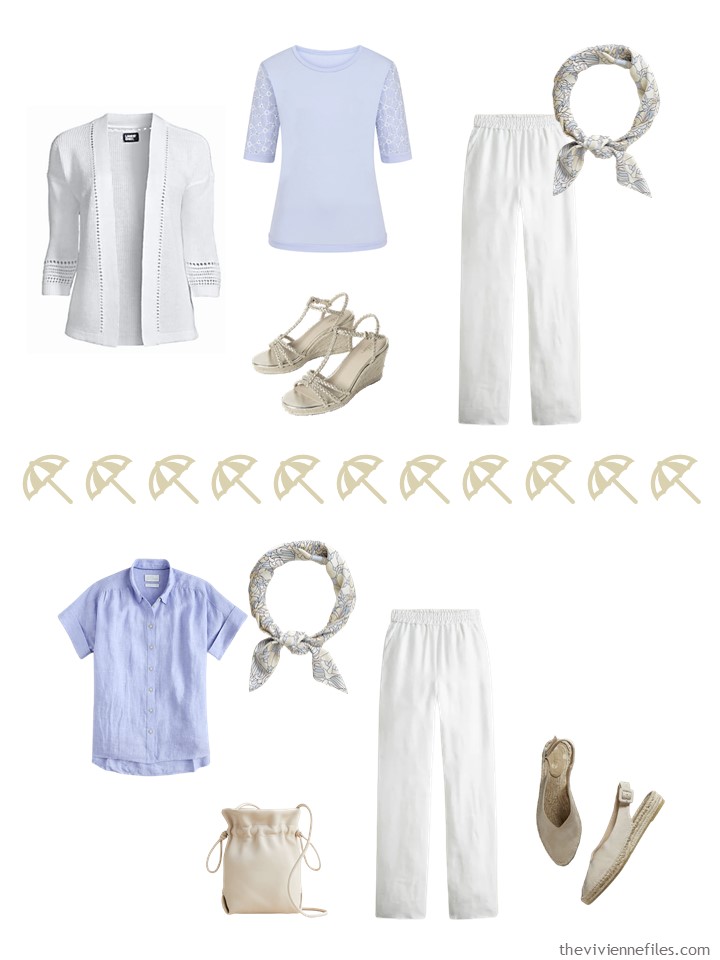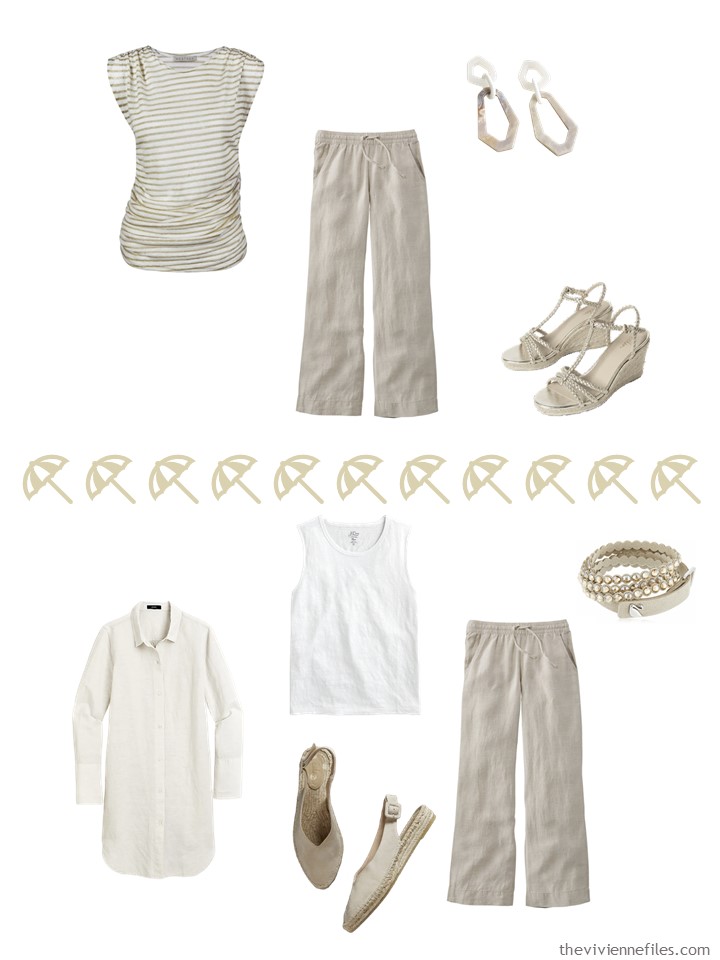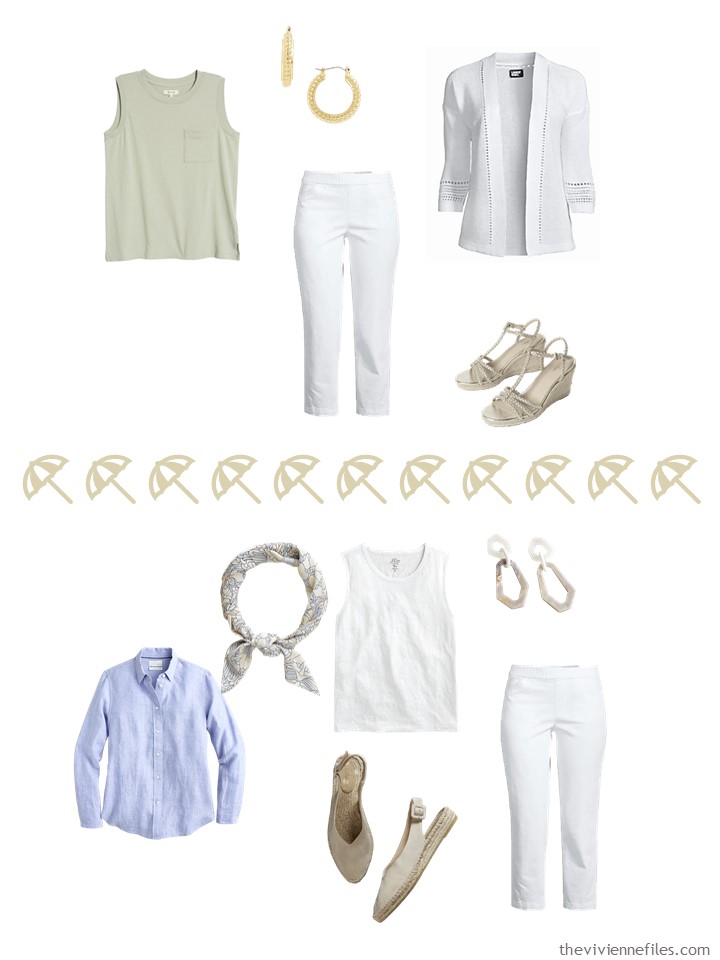 Does EVERYBODY agree that she must have blue eyes?
love,
Janice
p.s. Nine years ago (holy moley!), we accented a beige and white wardrobe with lots of turquoise. This is timeless…