May 2, 2022
Let's visit our gradually growing wardrobes, based on beautiful scarves from PJ Studio Accessories!
This month, it was SO easy to shop for this wardrobe! I can't imagine how I personally would get through the summer without a shirtdress in a light fabric…
Each of these wardrobes now includes 19 garments – pretty much enough to get through the summer! If you're inclined to participate in the "21 Garments, 21 Days" challenges, any of these wardrobe plus a couple of tops would get you through the next 21 days pretty easily. Yes, some of these garments are skewed a bit toward cooler weather; some substitutions might be needed…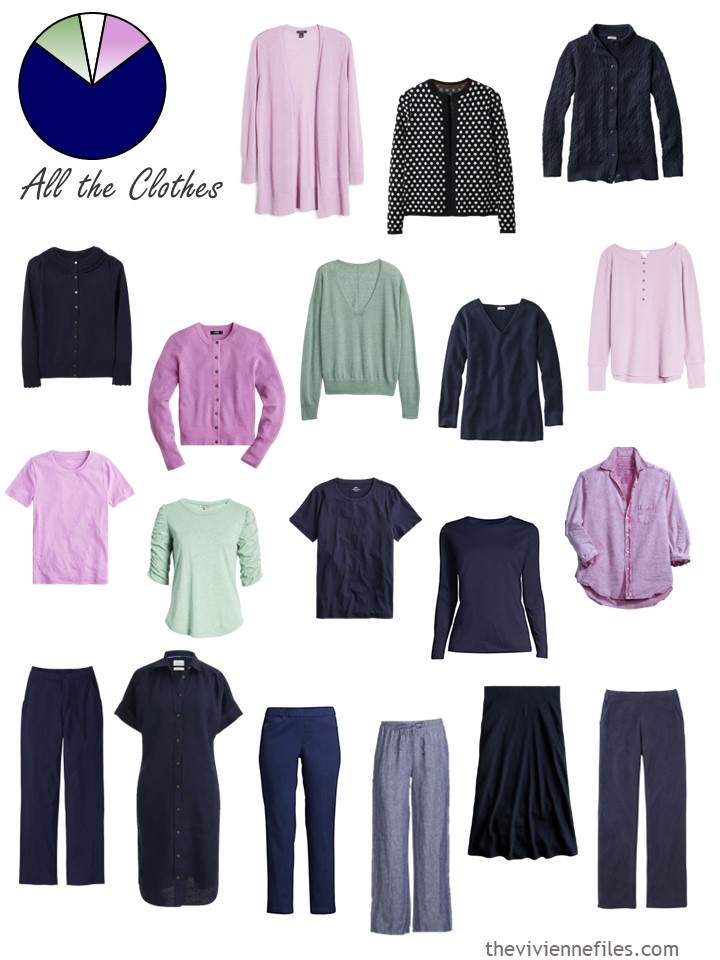 All the shoes you might need – from boots to sandals!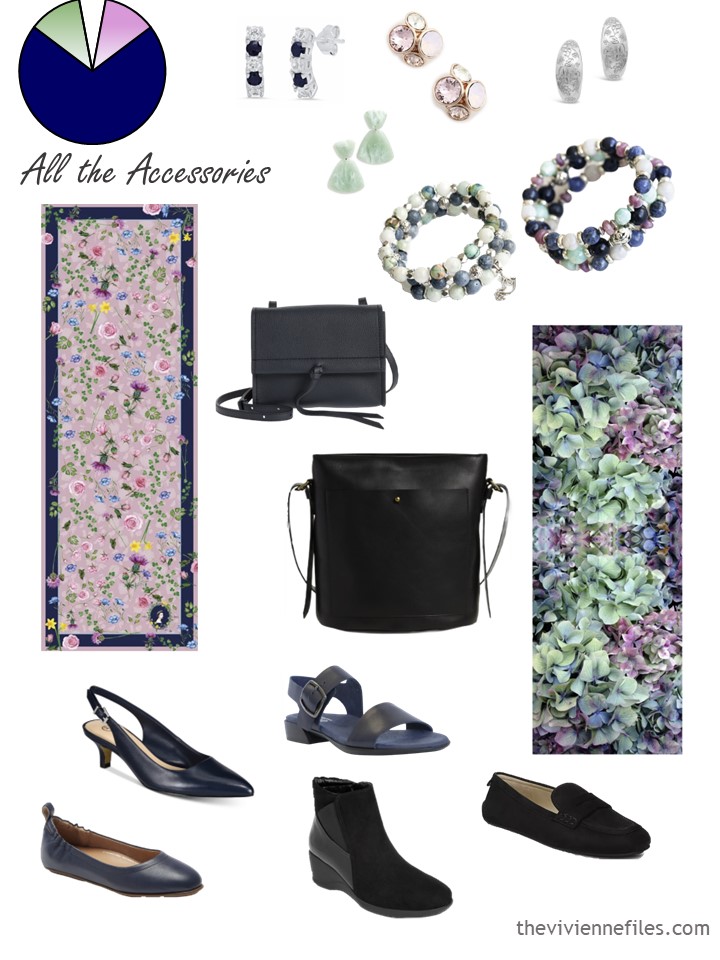 How might one wear their 3 new garments, within the context of their existing wardrobe? Let's see: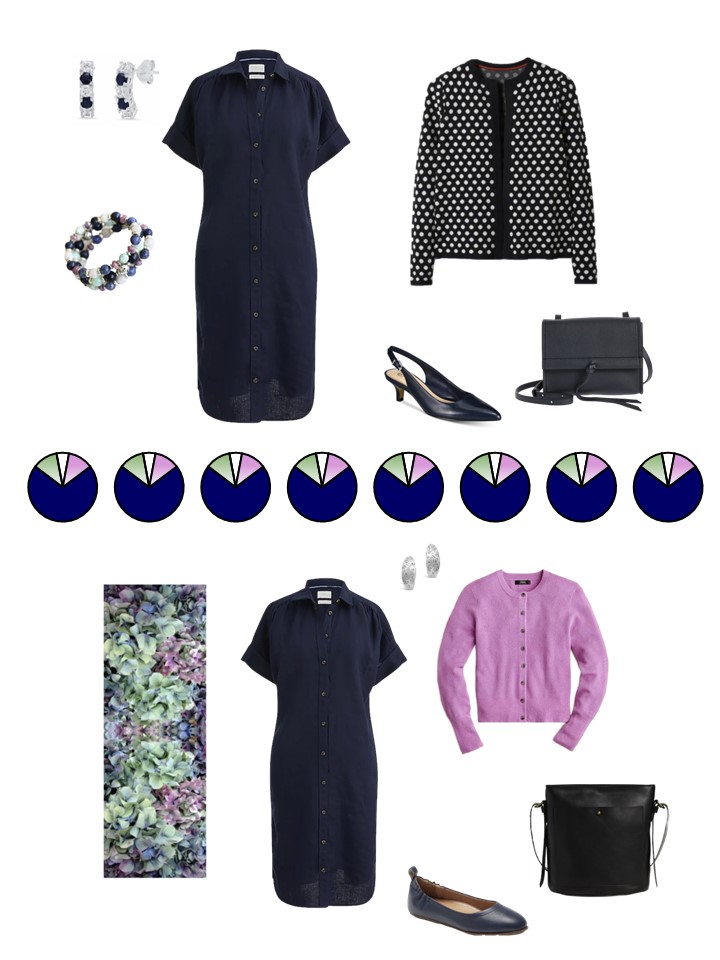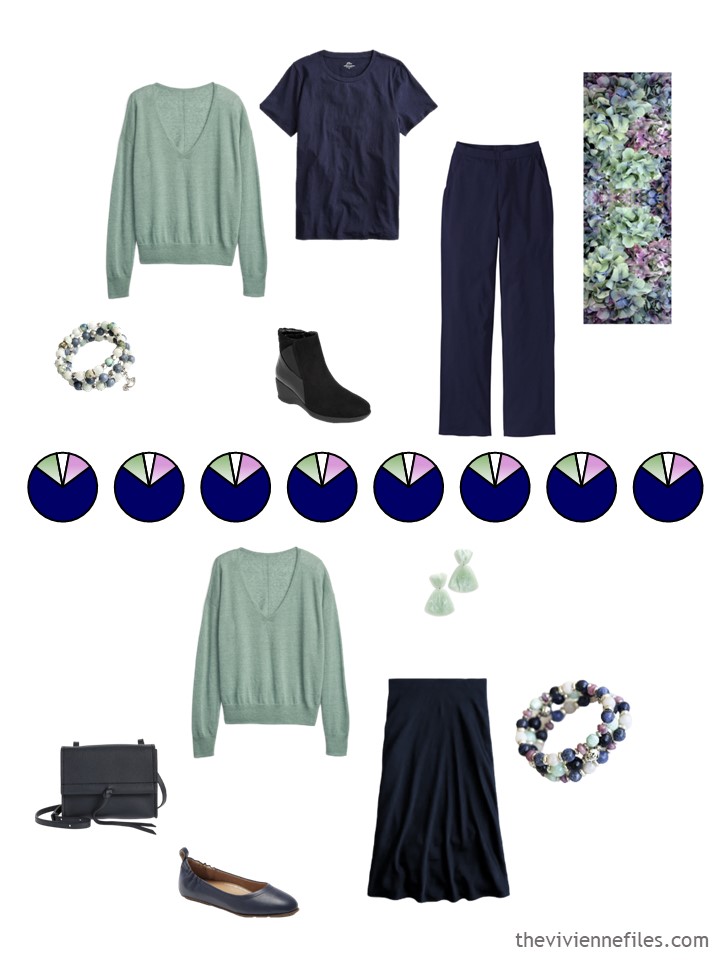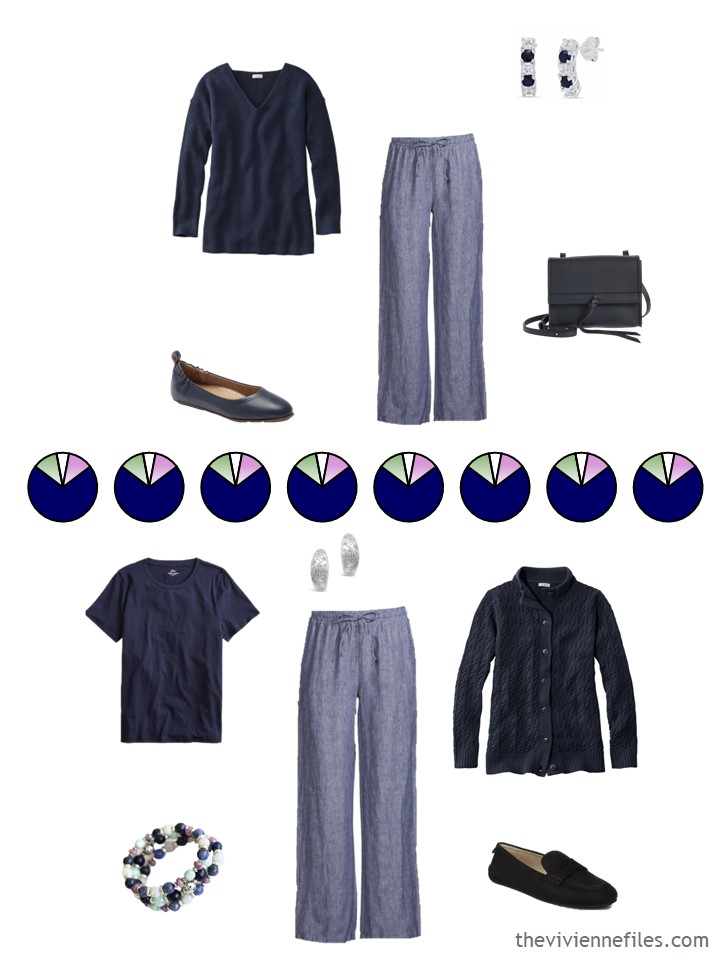 Next up, the endless quest for brown continues!
Having said that – I didn't choose ANYTHING brown this month! I found a dress that's lovely, a simple, basic sweater, and pants that are NOT versatile… Sometimes, you find things that just make you smile, and that's worth a certain amount of practicality and utility!
This wardrobe is certainly unexpected, but it "hangs together" with a coherent feel, thanks to the scarf that literally ties it together!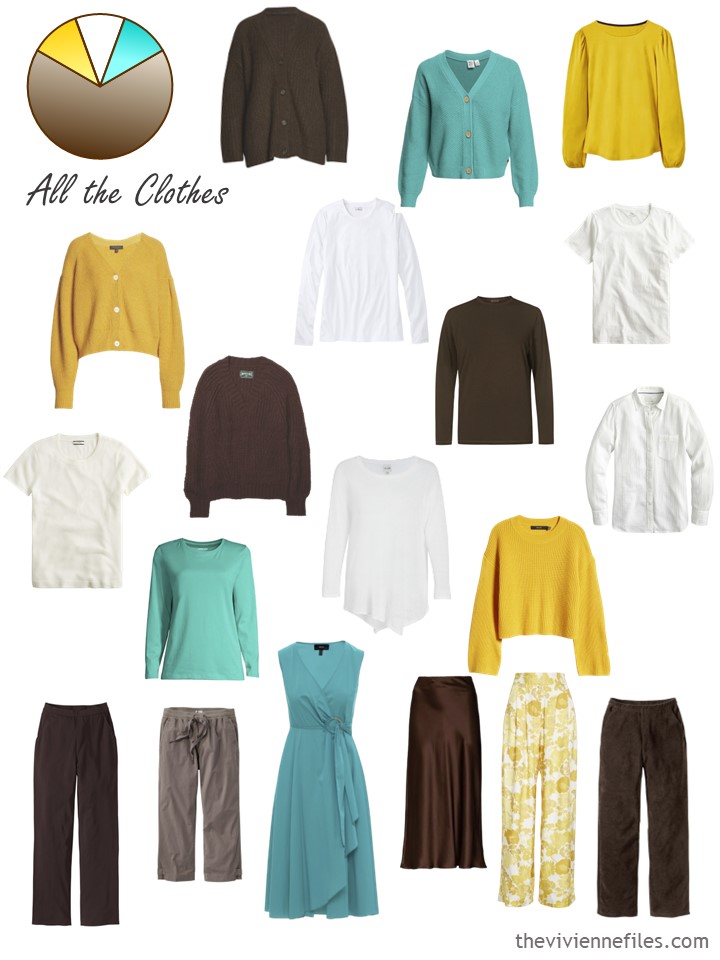 I don't know that I would ever get enough turquoise jewelry, if it was a favorite color!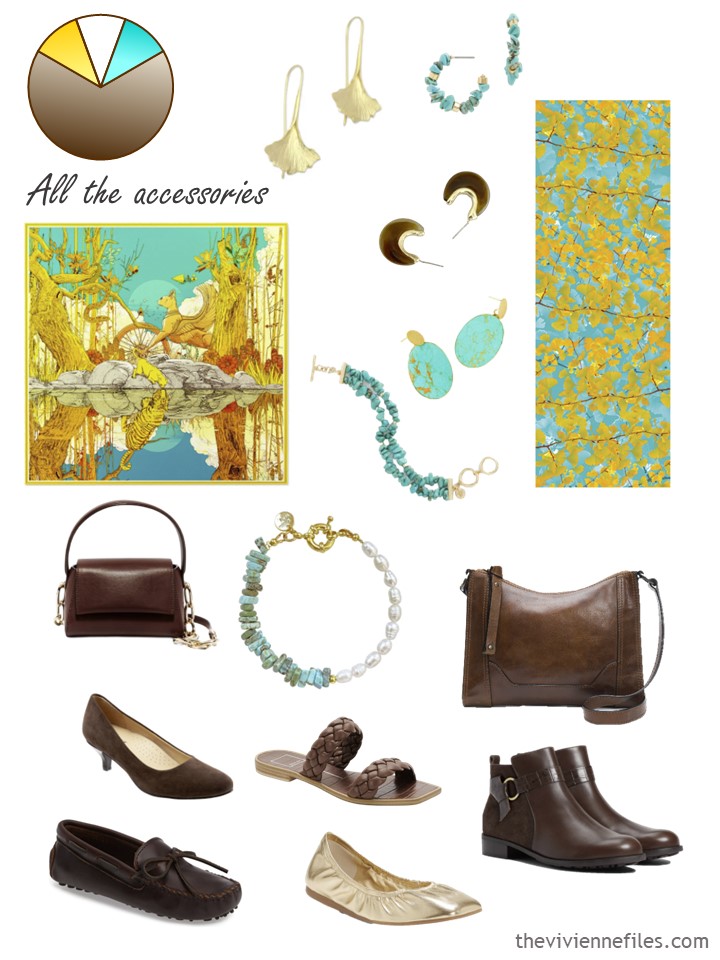 Our heroine's new garments bring some interesting options to her life! Of course, she would want to wear her floral pants with her new white sweater, too…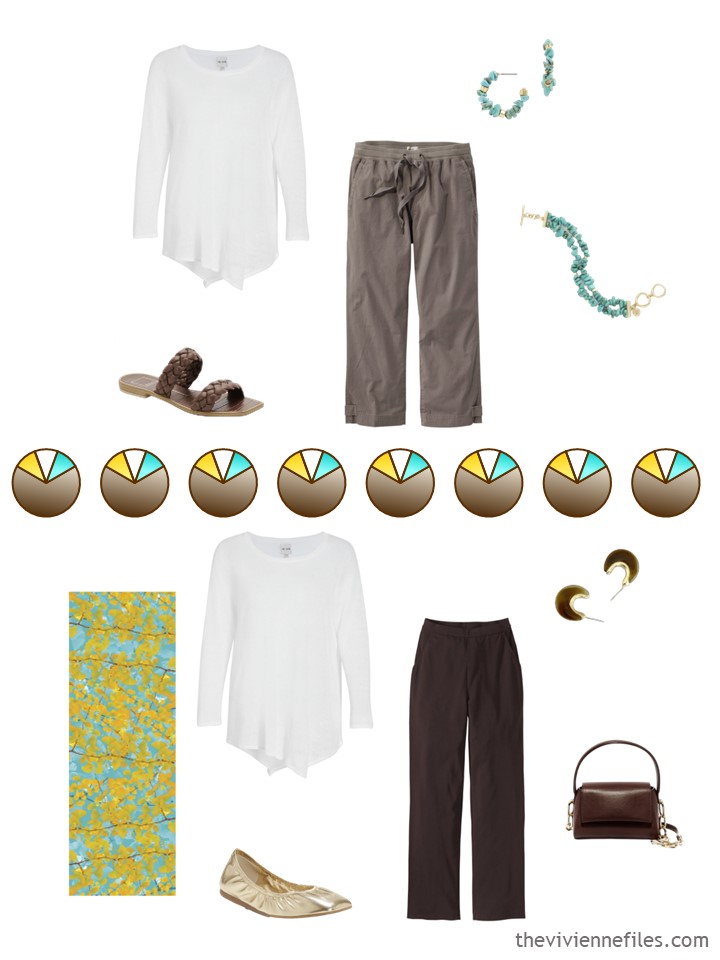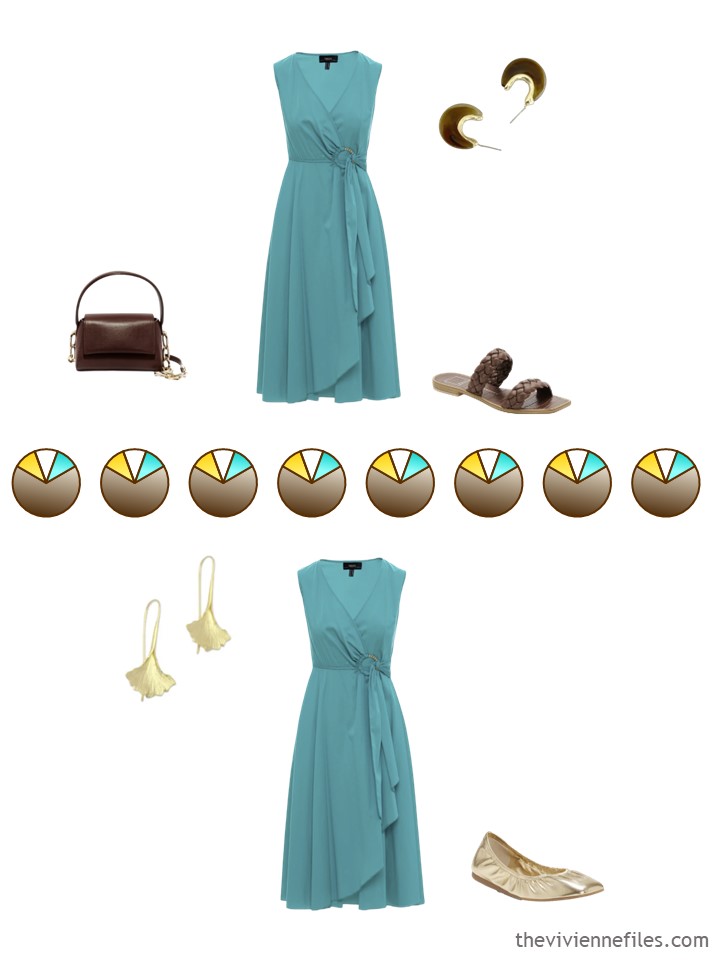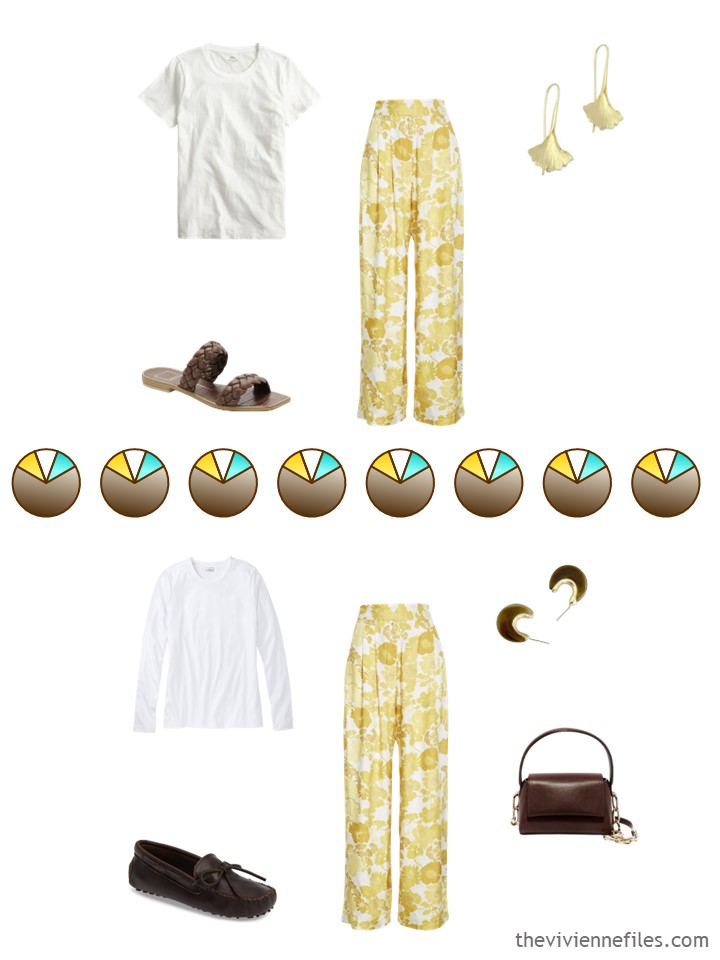 Now, let's look at my (current) favorite; I've not had an opportunity to wear my brown linen yet, but I'm already happy with brown and black together in my wardrobe!
I'm particularly smitten with these six items…
Of course, in the best of all possible worlds (thanks, Voltaire!) the pants and the reddish-brown tops would be exactly the same color. We do NOT live in the best of all possible worlds…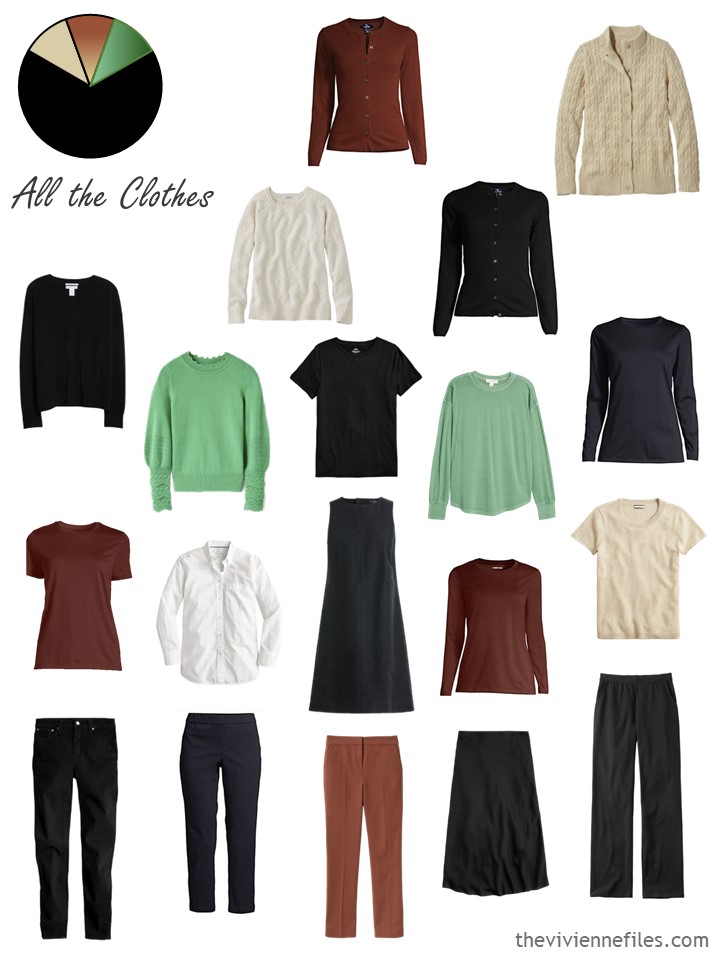 I think that next month's accessories will skew toward black…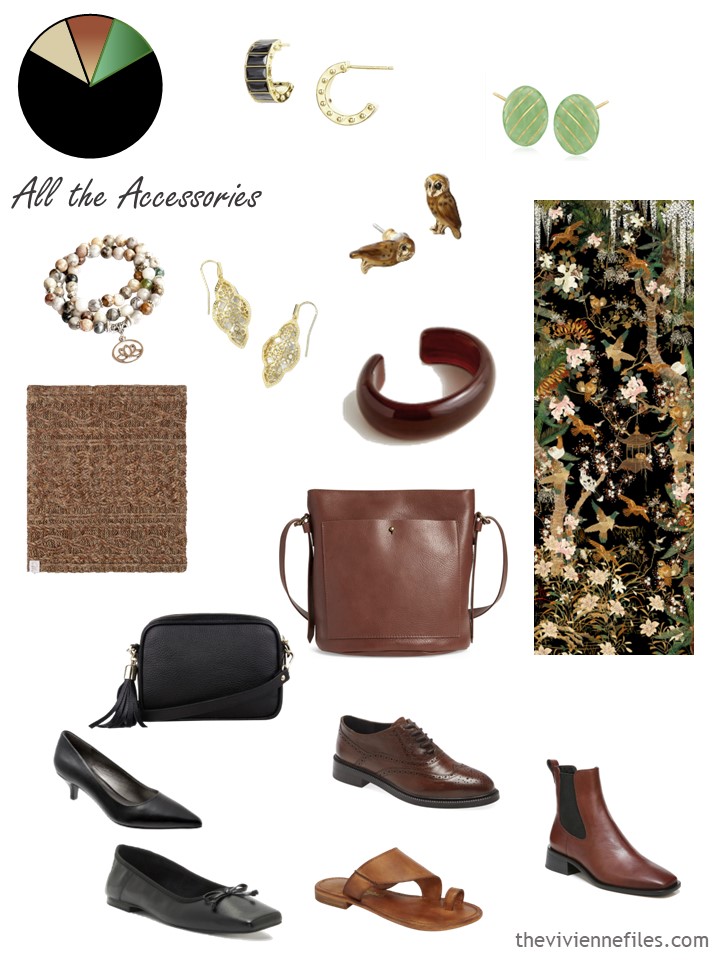 I would wear EVERY ONE OF THESE OUTFITS. I almost never say that…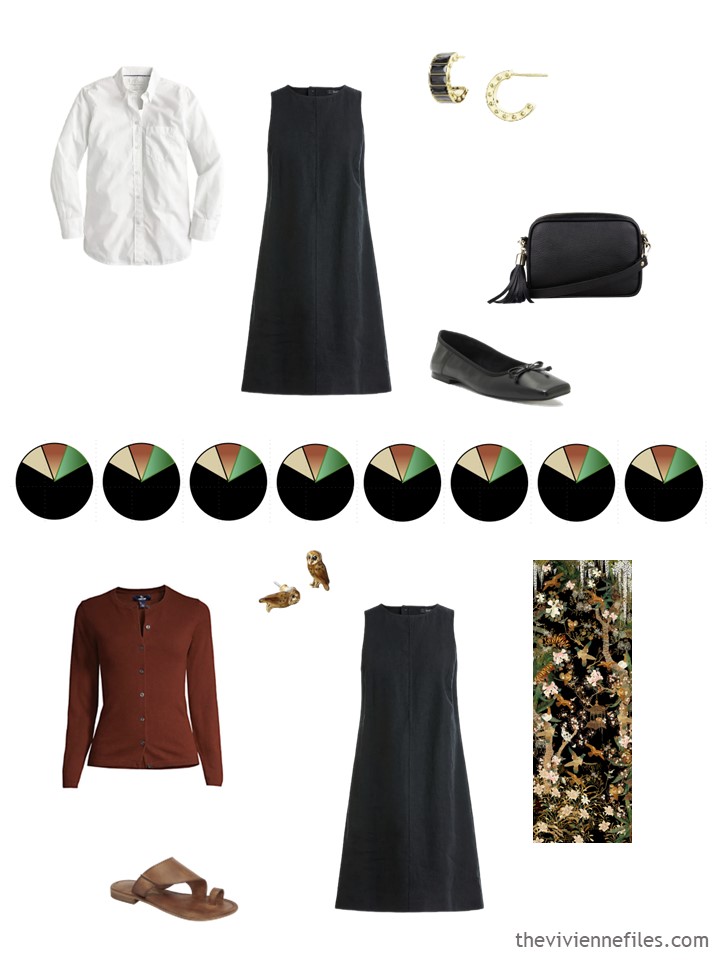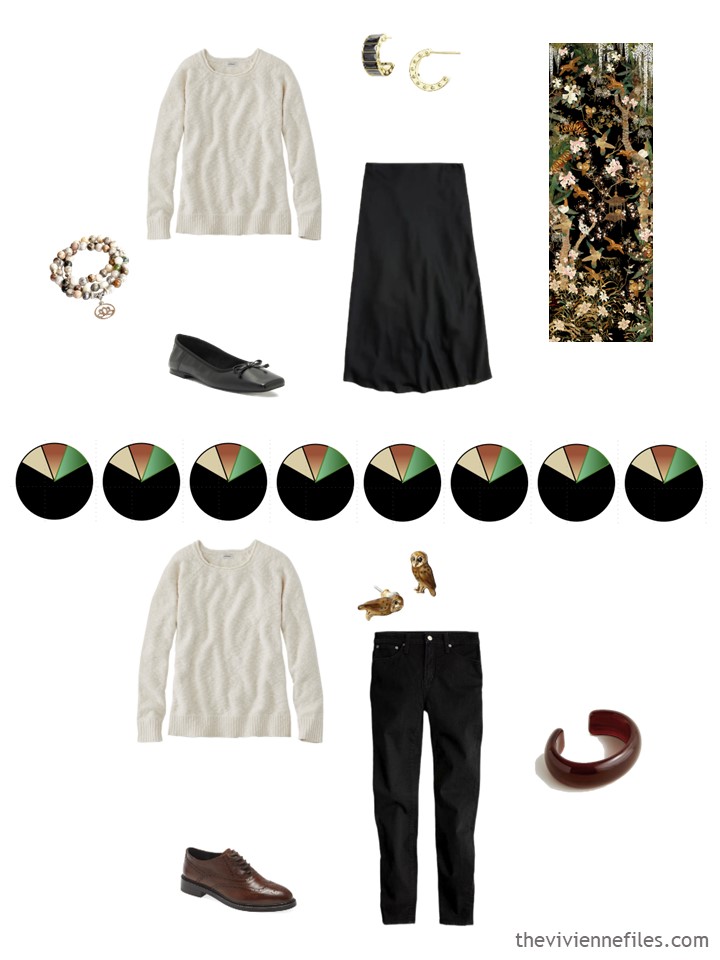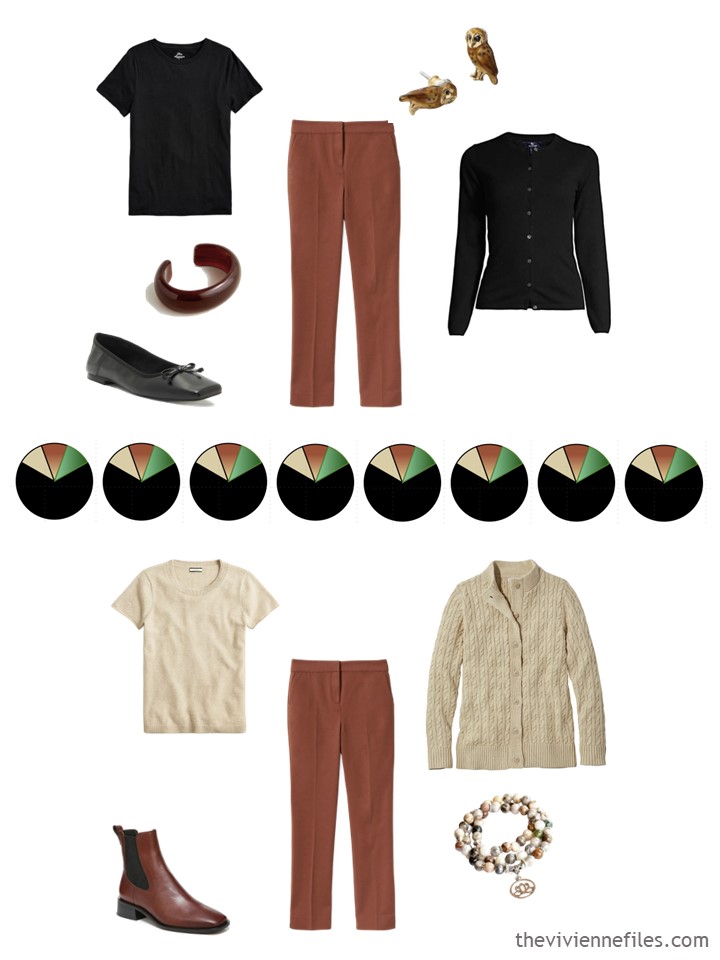 This next color palette feels quintessentially spring-like to me…
This sweater is LOVELY… and it comes in light blue AND bright orange; we may see it again…
And the shirtdress… sigh…
AND THE EARRINGS!!!
(I'm having a shopping lust moment…)
I could imagine being gone for MONTHS with this wardrobe… the entire US in 3 months? 12 European countries in 12 weeks? Bring it on!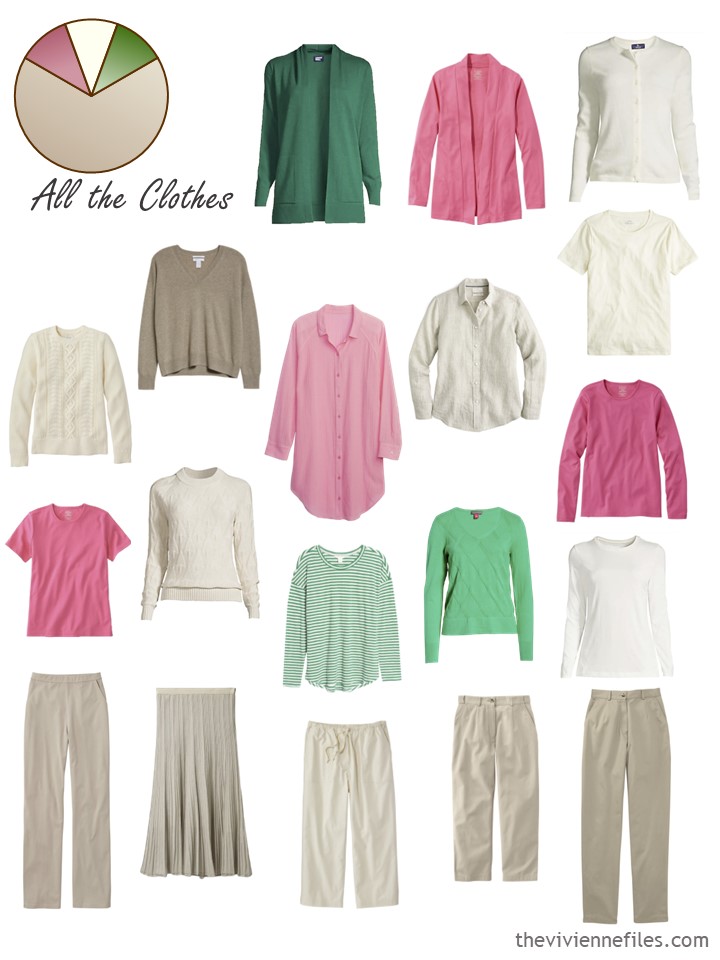 It's interesting how the aggregation of a number of pretty things can have much more impact than any single object, isn't it?
A heroine traveling with this wardrobe would rarely be at a loss as to what to wear…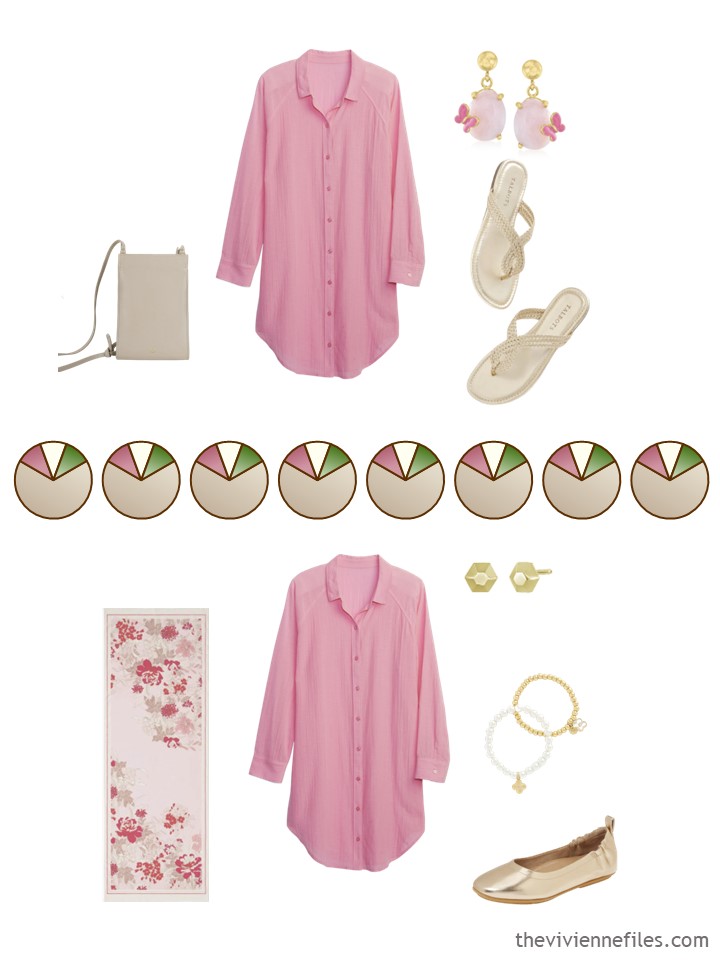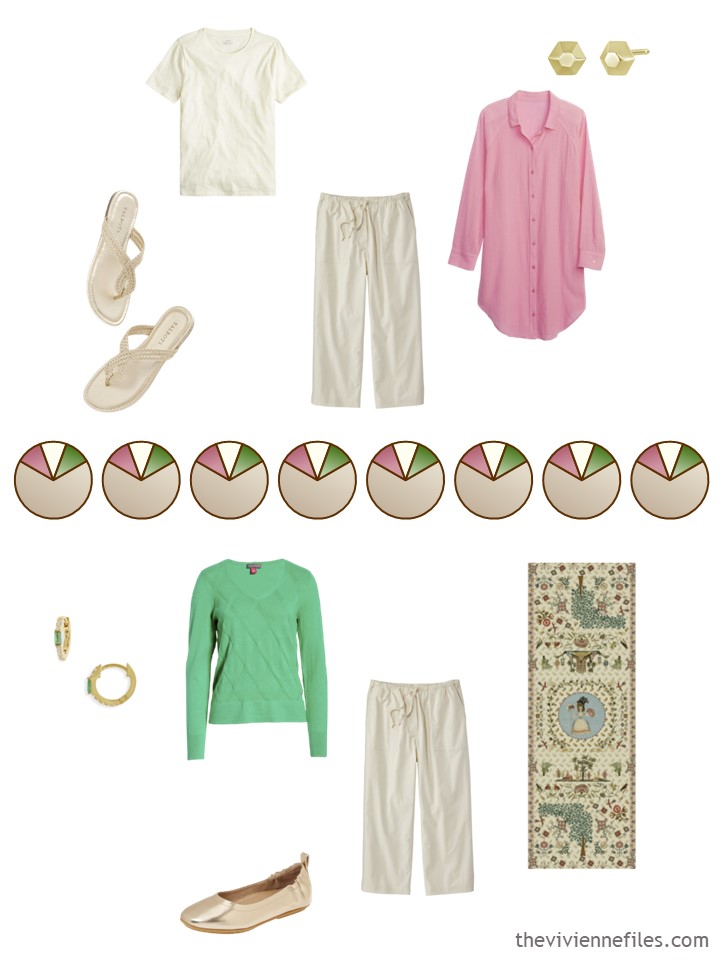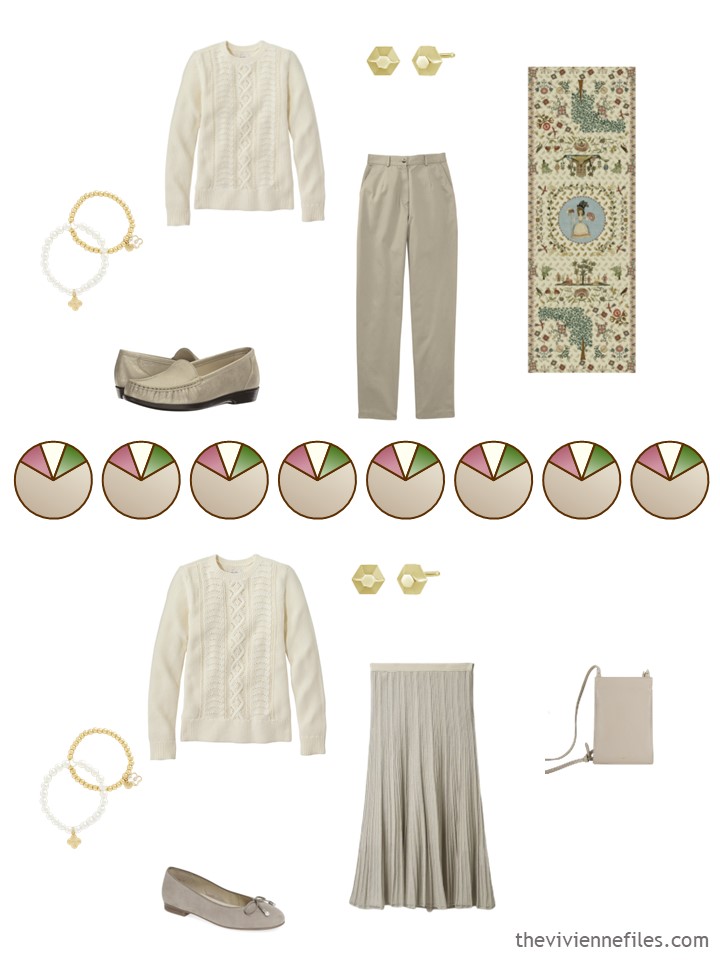 This next wardrobe has been quite… dark… what with the large amounts of grey I've included.
Time to lighten it up a bit!
These espadrilles make a LOT of difference for this heroine!
While this wardrobe still feels like it belongs to someone in a mostly cool climate, we can clearly see that warm weather is coming!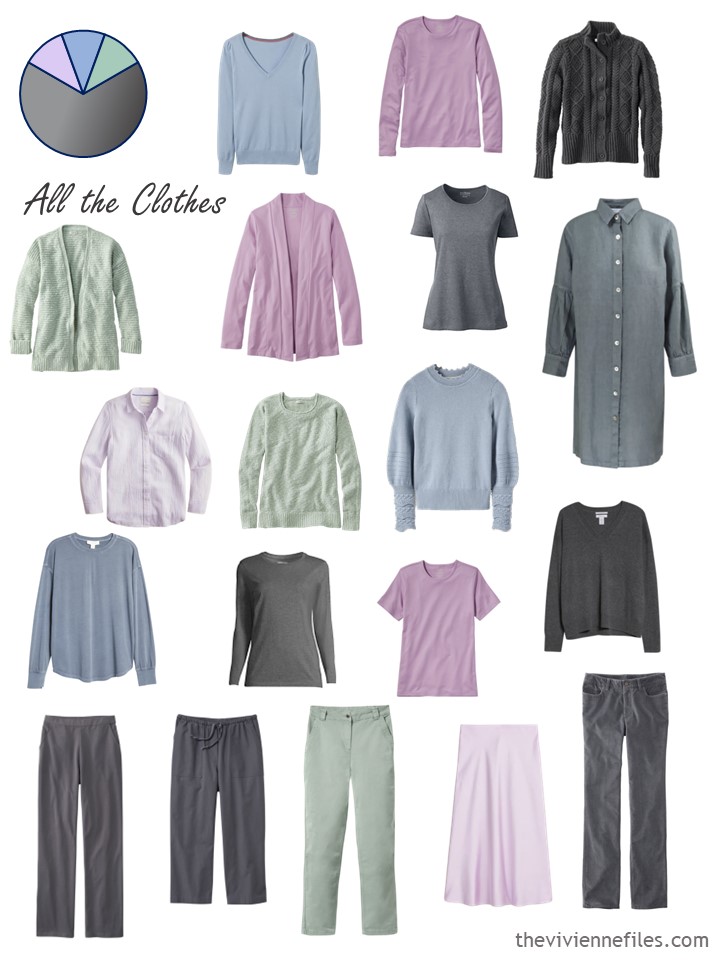 I think that I'm going to need to find this heroine a necklace or another scarf next month!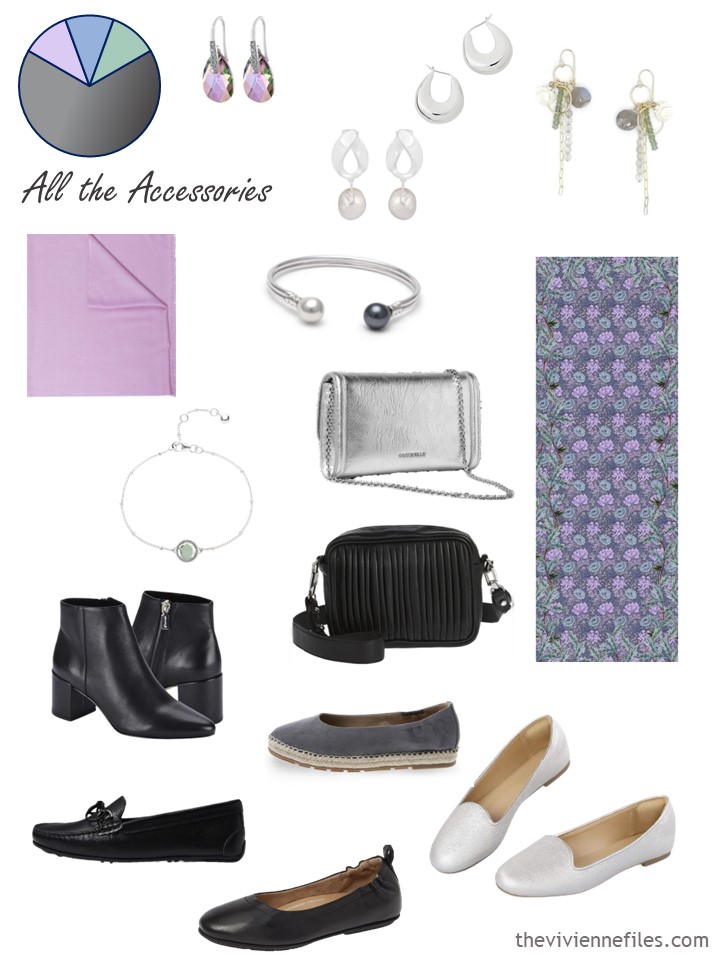 She still doesn't struggle to get dressed…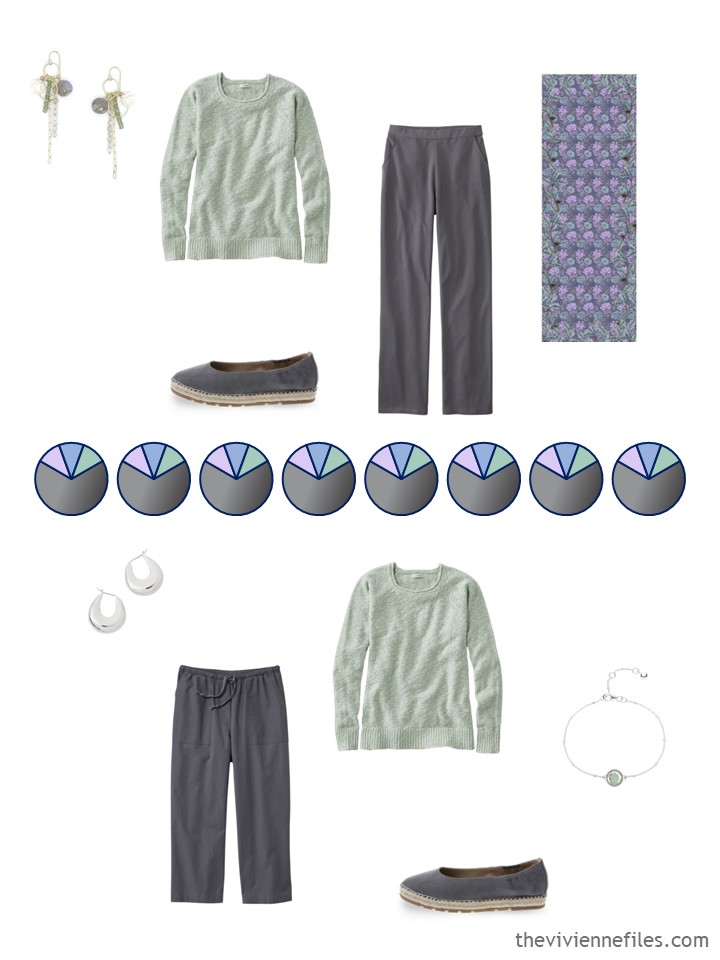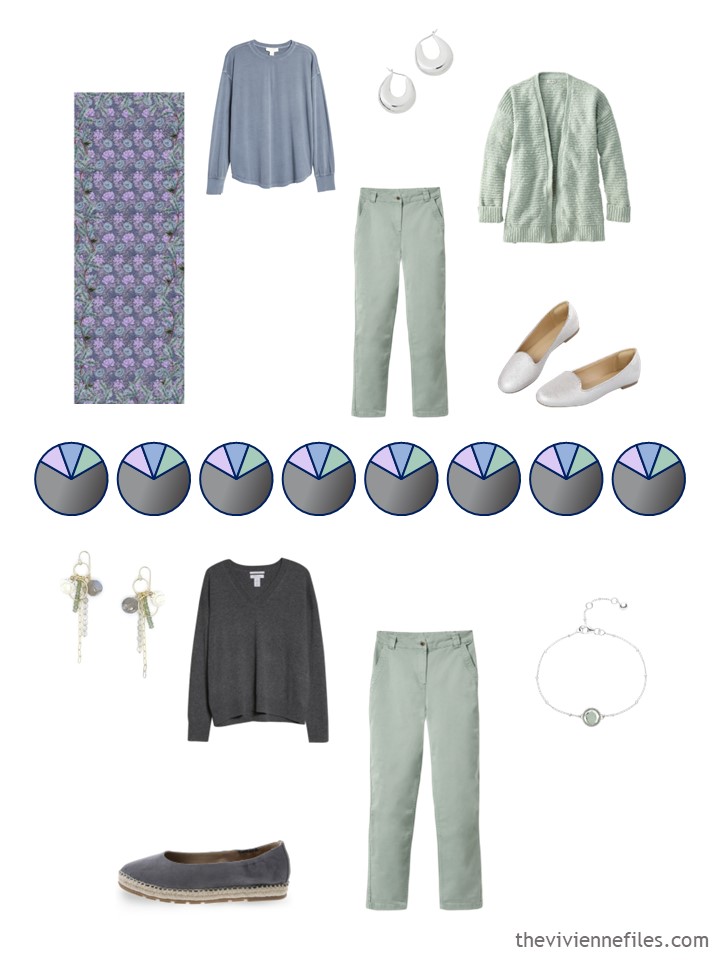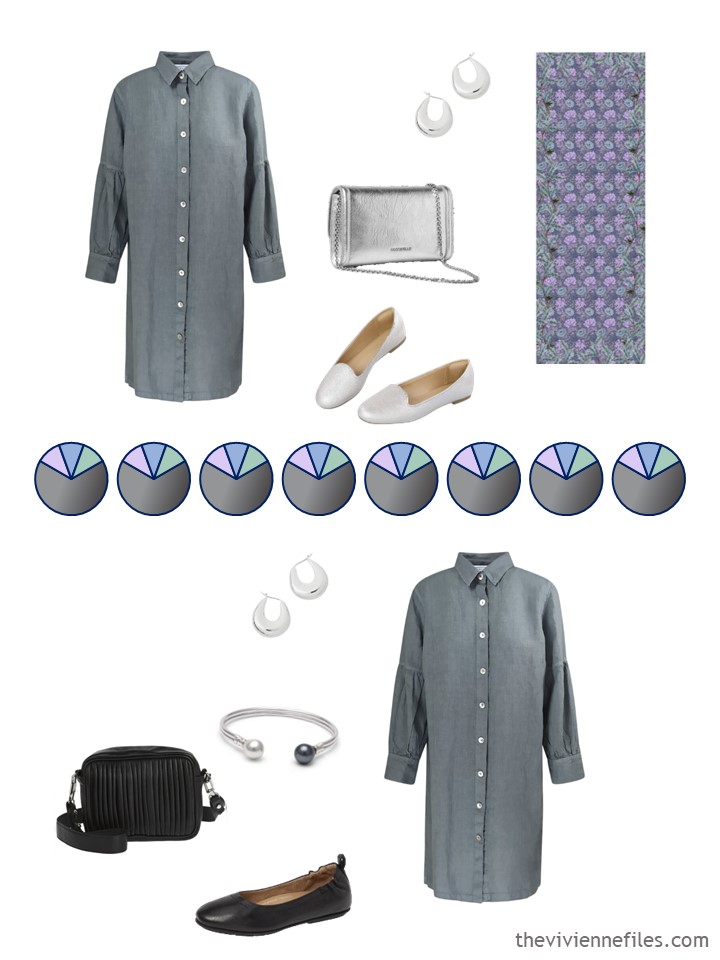 Et enfin, let us admire the work of John Ruskin – one nutty but talented man!
FINALLY – some duck-egg blue pieces! And a dress than I really tried to resist, but to which I finally succumbed…
Those 2 light blue garments make a lot of difference, don't they?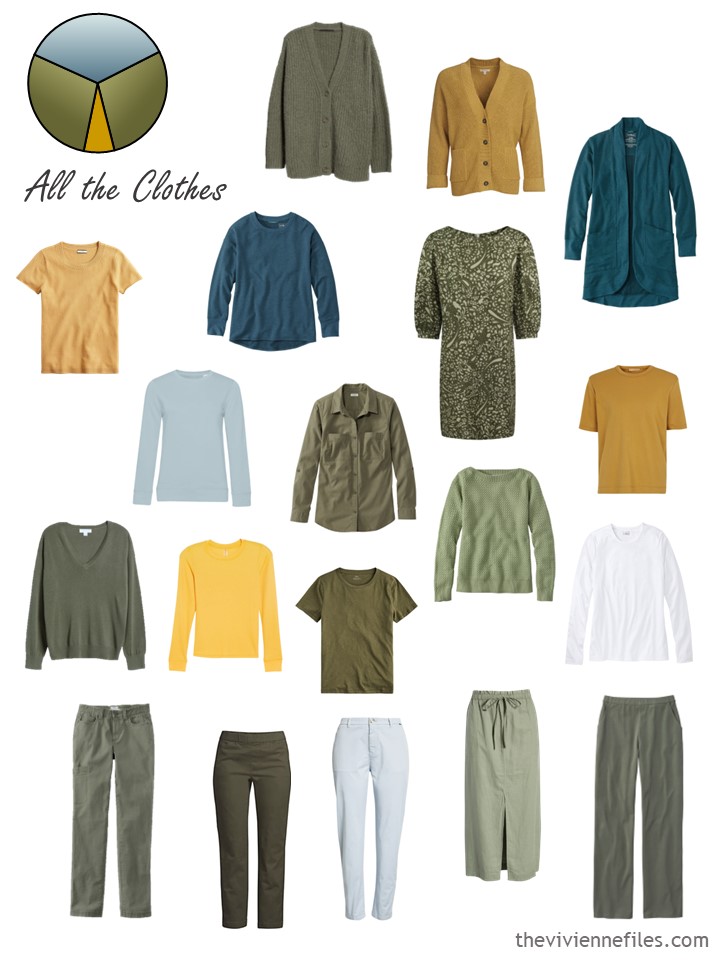 Her accessories really cover a wide range of her needs and preferences: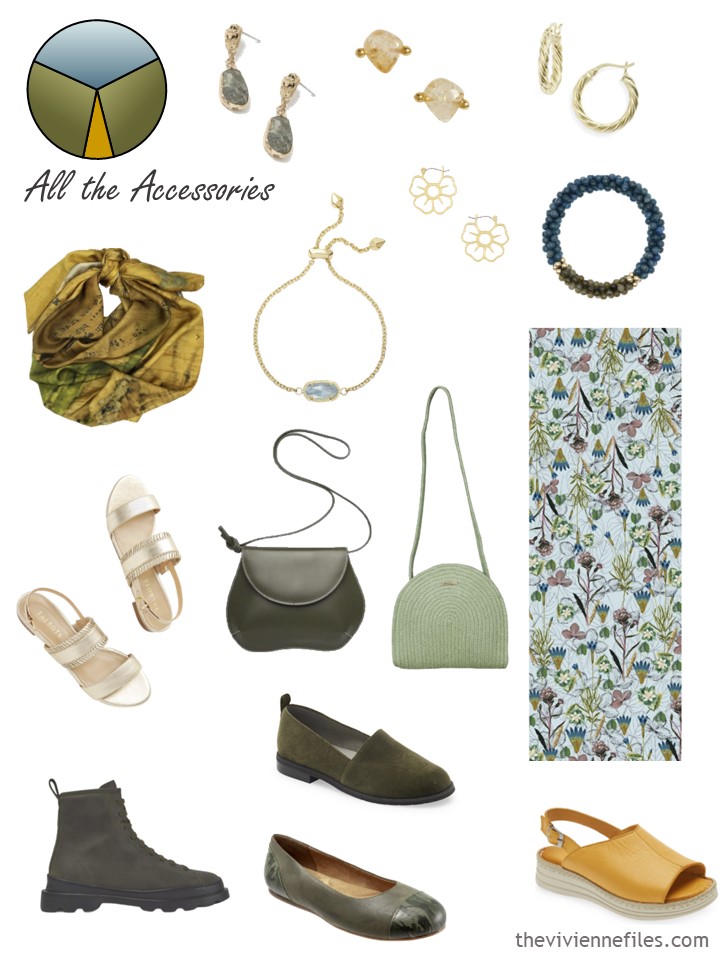 Her wardrobe options continue to expand; always remember that if you bring something into your home and can't find AT LEAST 3 ways to wear it, you need to think…
I'm not saying don't buy it, I'm just suggesting that you be absolutely sure about what you're doing!
Remember, I bought a brown sweater, not all that long ago…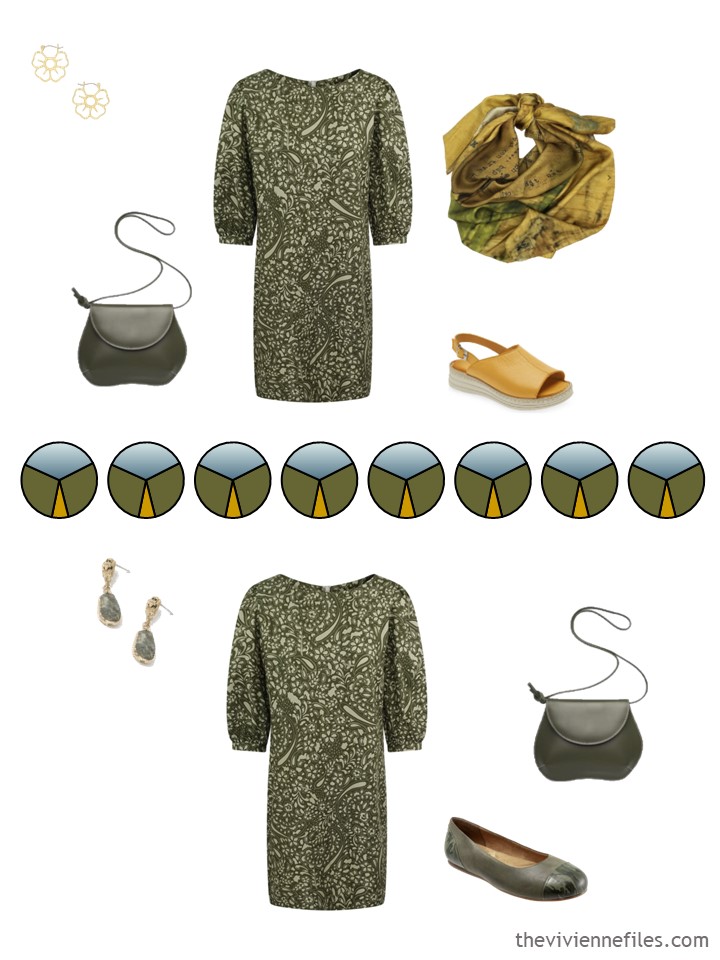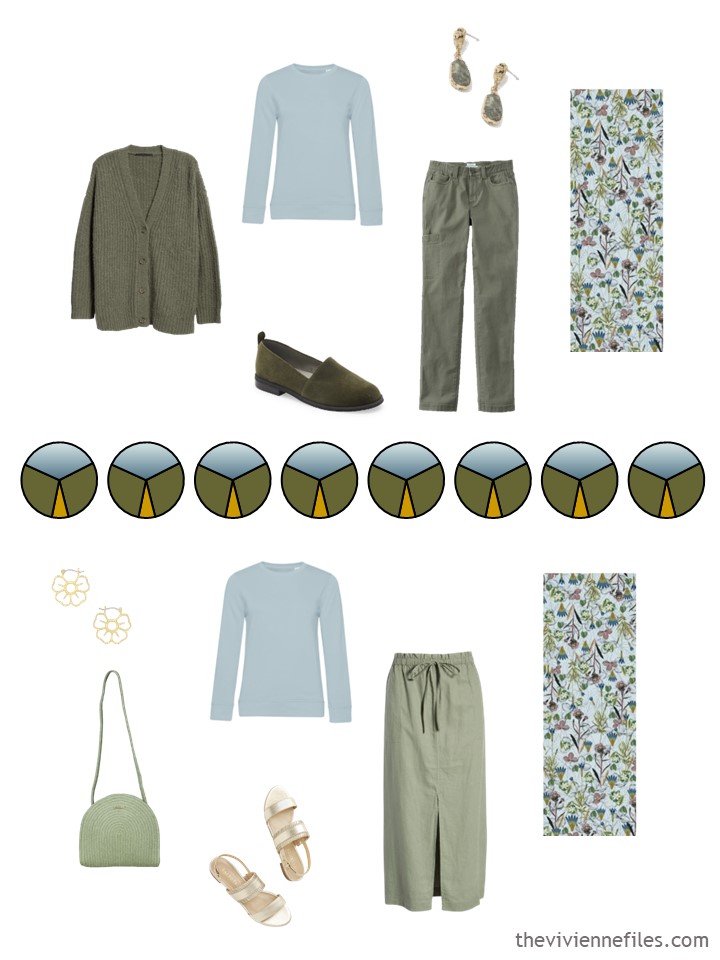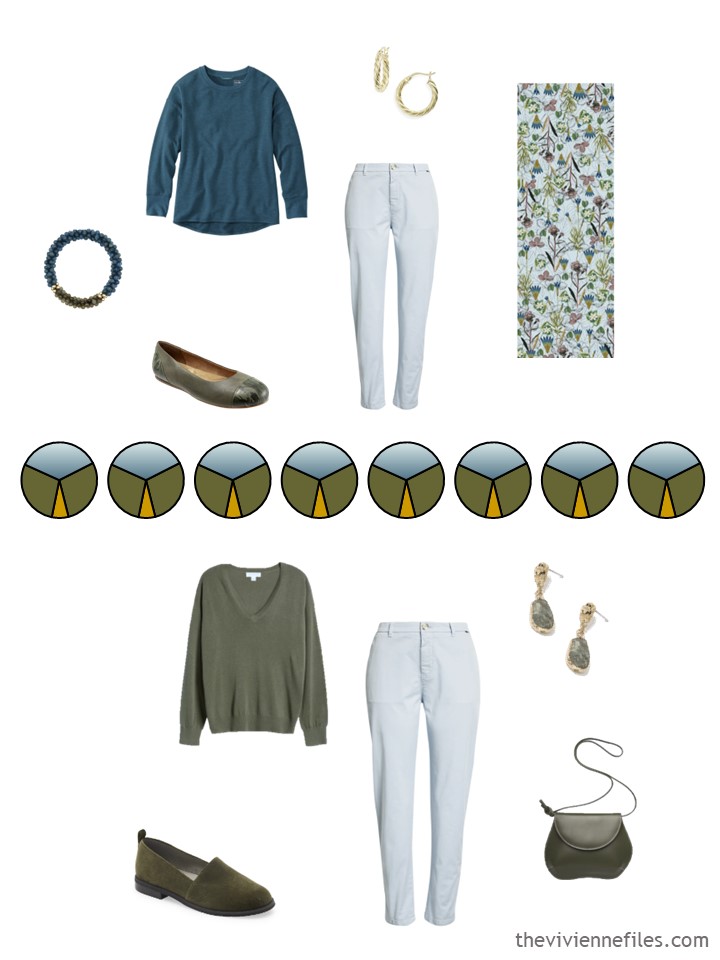 So where has your heart (or your brain!) landed this month? While I'm pretty committed to black and brown, I don't know that I wouldn't be able to manage with any of these wardrobe for a few months…
love,
Janice
p.s. Seven years ago, we started with a basic 5-piece navy wardrobe, and then accented it with ORANGE! Why not?