April 24, 2015
Here's a decision scenario: you know you like the scarf – the silk and wool blend, the pattern drawn from foliate motifs and calligraphy of the Sultan's courts of India, the knowledge that your purchase supports the Metropolitan Museum of Art – but WHICH COLOR TO CHOOSE????
I'm of the opinion that your wardrobe should have a certain DNA – a "fingerprint" that is as unique as your own. If this is true, then anything that you add to your wardrobe should look like it's related to the things you already own.
So maybe this decision can be made easier if we look at some options that might currently be in your closet, and see if any of them look like they're in your style family…
Do you have one of the new, very popular, lightweight quilted vests? Which of these colors seems immediately like it's "you"?
Most of us own some jewelry; do you gravitation to the depth of amethyst, the warmth of amber, or the earthy textures of wood and earth tones?
It's a rare woman who never wears a tee shirt…. Which of these is already in your wardrobe, or might be an easily-imaged addition?
One of the joys of Longchamp totes is that they come in so many colors! But if you had to choose a neutral bag to carry frequently, which of these calls your name?
(for what it's worth, these bags are the BEST thing to toss into luggage when you travel, or into your regular tote on a daily basis; they're great for bringing back gifts from vacation, or for carrying those last-minute groceries home without taking yet ANOTHER bag from the supermarket)
And of course, The Vivienne Files isn't going to go on for more than a day or two without some cardigans! I believe in their – their flattery, and their utility. Can you see yourself in any of these?
At the end of this exercise, it became blindingly clear to me that the first scarf is the one I would choose – grey is an important neutral for me, and I love amethyst. The scarf also lends itself to touches of red, and a substantial dose of black or navy…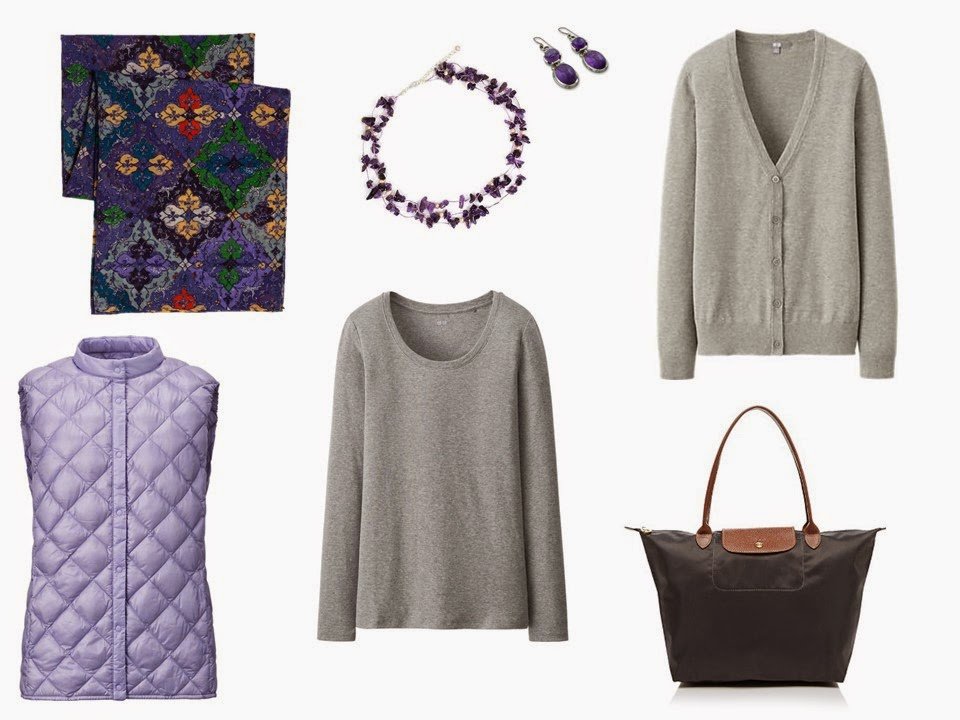 The second scarf is for those among us who love brights! But this scarf could make a gorgeous statement pieces paired with a simple dark dress and beautiful gold earrings, too.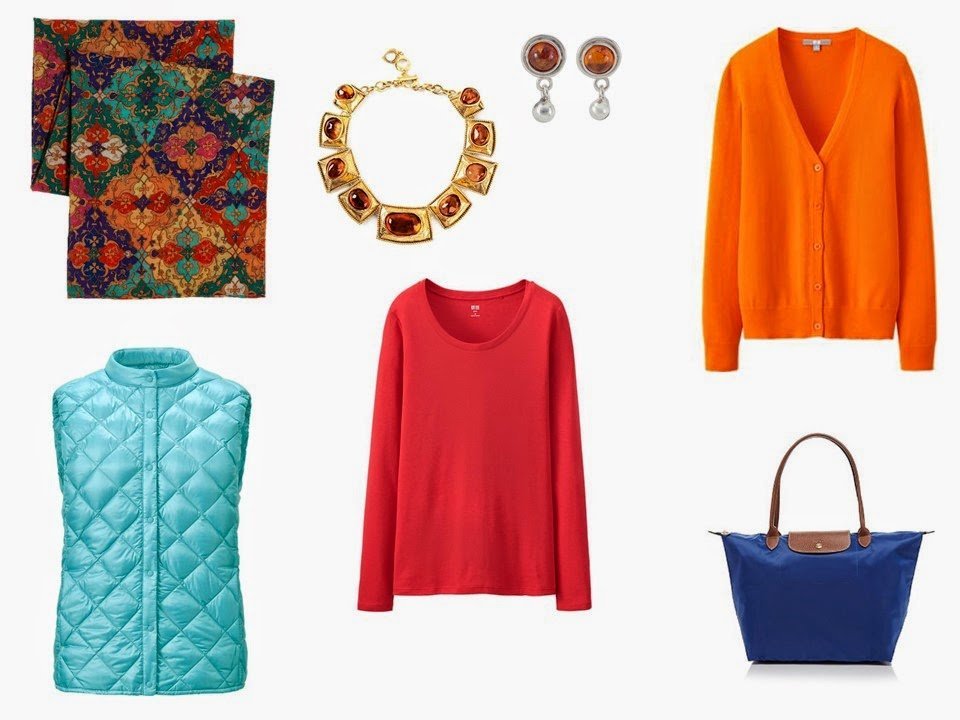 The third scarf is the embodiment of all of the beauty to be found in warm colors – all the shades of brown, the beautiful deep moss green, and the accents of red would be a beautiful addition to the wardrobe of the Autumn women among us.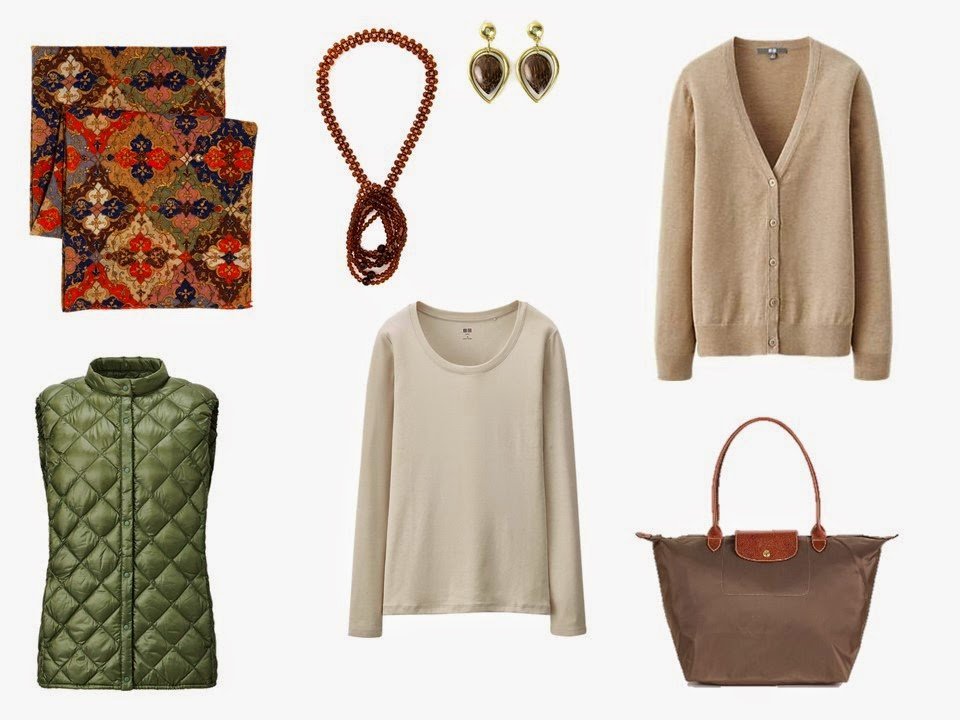 Did this little exercise make your imaginary (or real!) choice among the scarves easier? And better yet, can you see this translating to your future purchases?
love,
Janice
Looking Back: