July 9, 2021
Sharon was our winner! And her choice of scarf was…
But we're going to be looking at VERY different colors than normal with this scarf!
Sharon is dreaming of a wardrobe for a getaway to Italy! Her dream includes ALL of the good stuff: museums, churches, shopping, a boat tour, lounging in cafes, romantic dinners, and maybe an alfresco concert!
Where's my ticket?
Sharon was thinking of a short getaway because she lives in the UK, but I went a little bit overboard with her packing! Summer clothes pack small…
I was trying to be careful about modesty – I can't count on both hands (and feet!) the number of people I've seen turned away from churches in Italy because they weren't appropriately dressed. Something to cover bare shoulders and bare knees is essential…
So a couple of seersucker shirts that can be worn over tank tops are a good choice. The linen sweater or the cardigan are also useful in these circumstances…
This wardrobe just scream HOT SUMMER NIGHT AT A CAFE to me: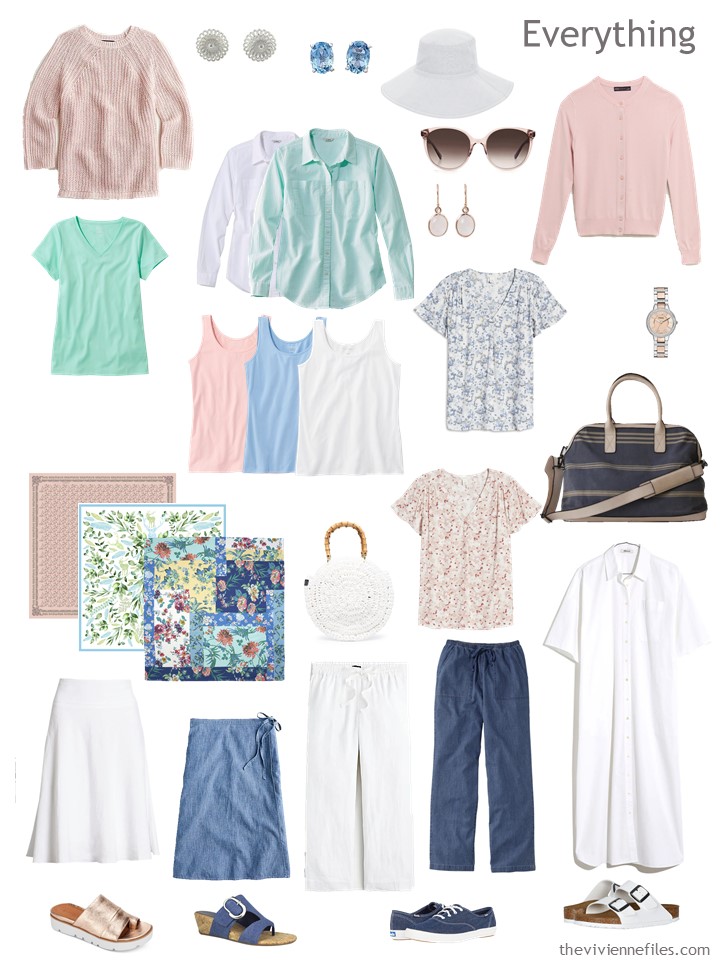 And what might some of her options look like?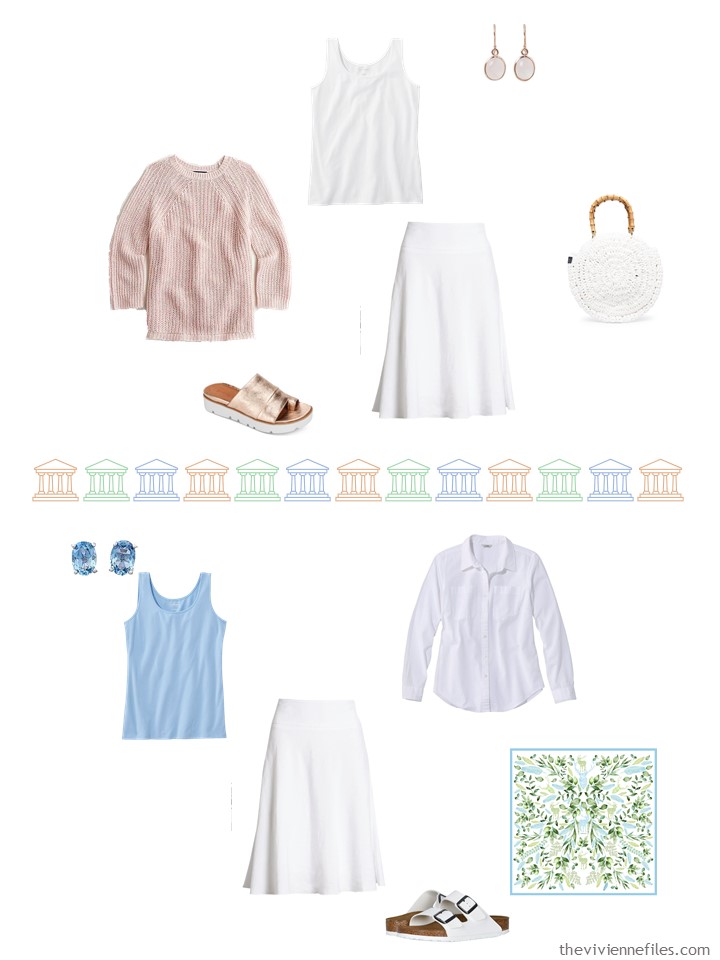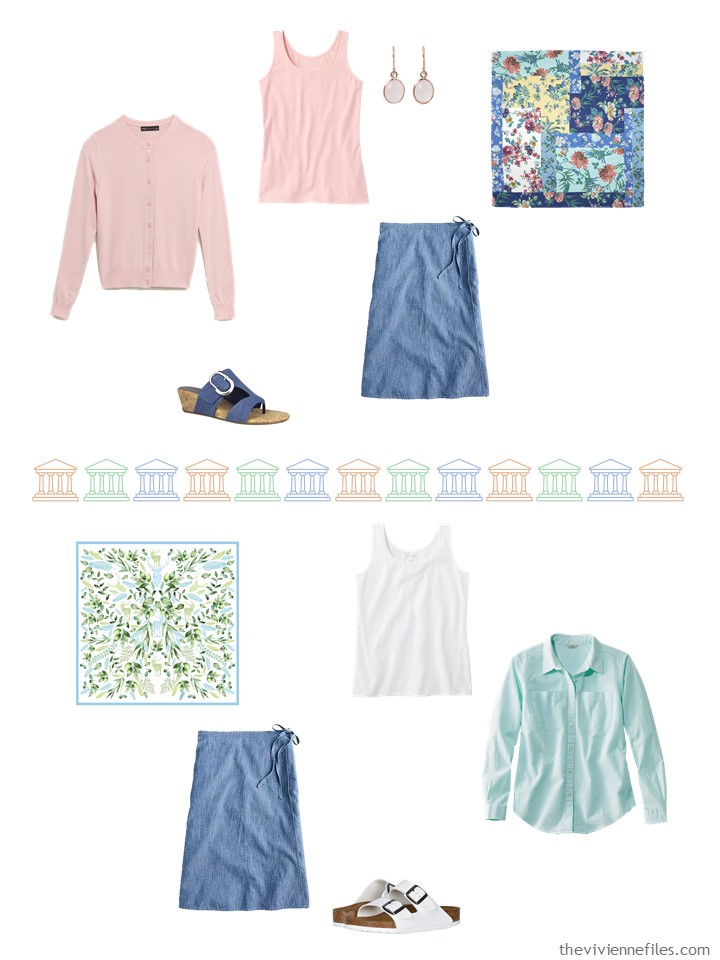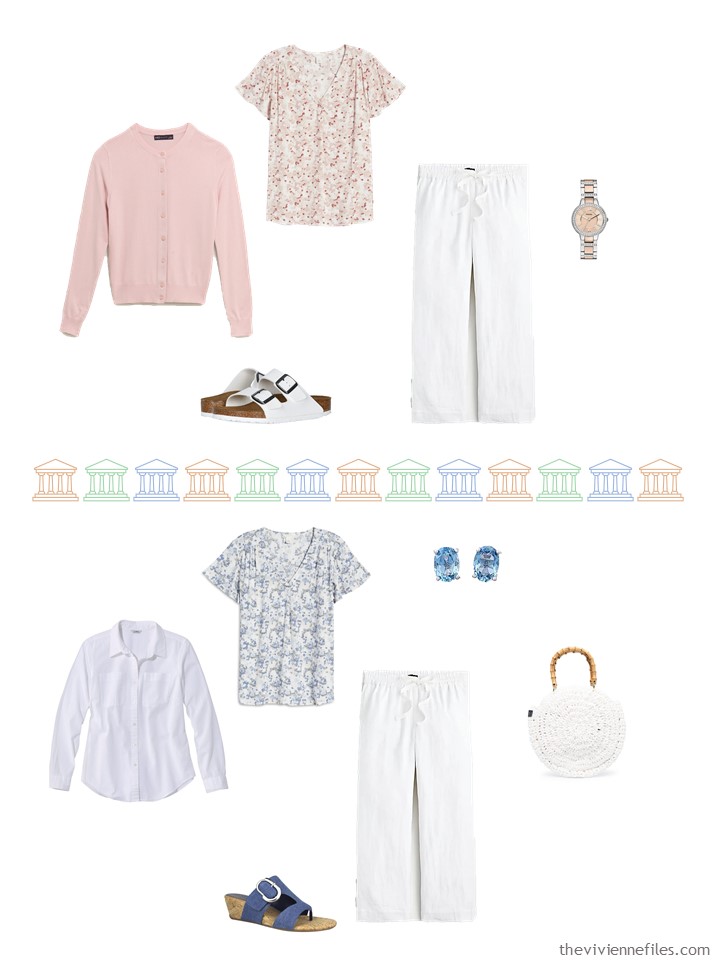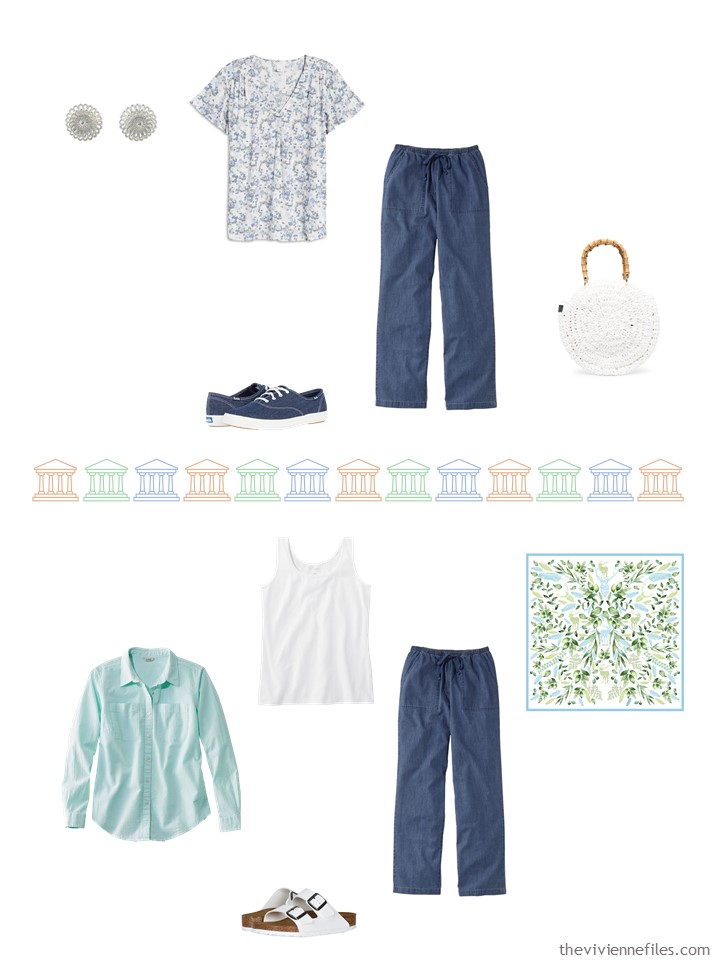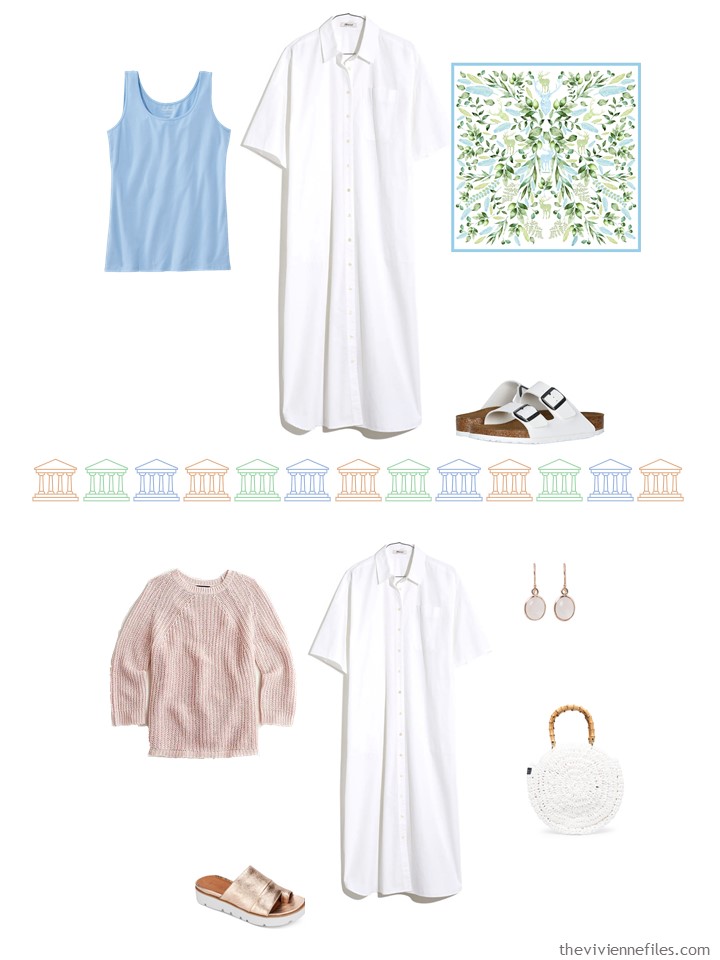 Congratulations Sharon! And thank you – all 200 of you! – for leaving a comment and playing along.
Don't be a stranger!
love,
Janice
p.s. Six years ago, a bright painting led me to a bright work to weekend wardrobe…