July 12, 2021
Even in the hottest parts of the summer, it's smart to have a dark neutral pair of pants handy. Serious life business is no respecter of weather!
Note that you don't have to match colors flawlessly to put together a beautiful outfit:
Classic drawstring pants are so useful in the summer…
You can look perfectly serious at work without melting onto the floor under your desk!
Maybe you really LIKE squares? A little gingham, and some square-ish accessory are just right…
It's not exactly a suit, but it works quite the same way when getting dressed…
I'm always surprised at how good green and grey look together!
Almost like jeans, but a LOT cooler:
For all new visitors, and those keeping track, here's the Weekly Timeless Wardrobe master garment list: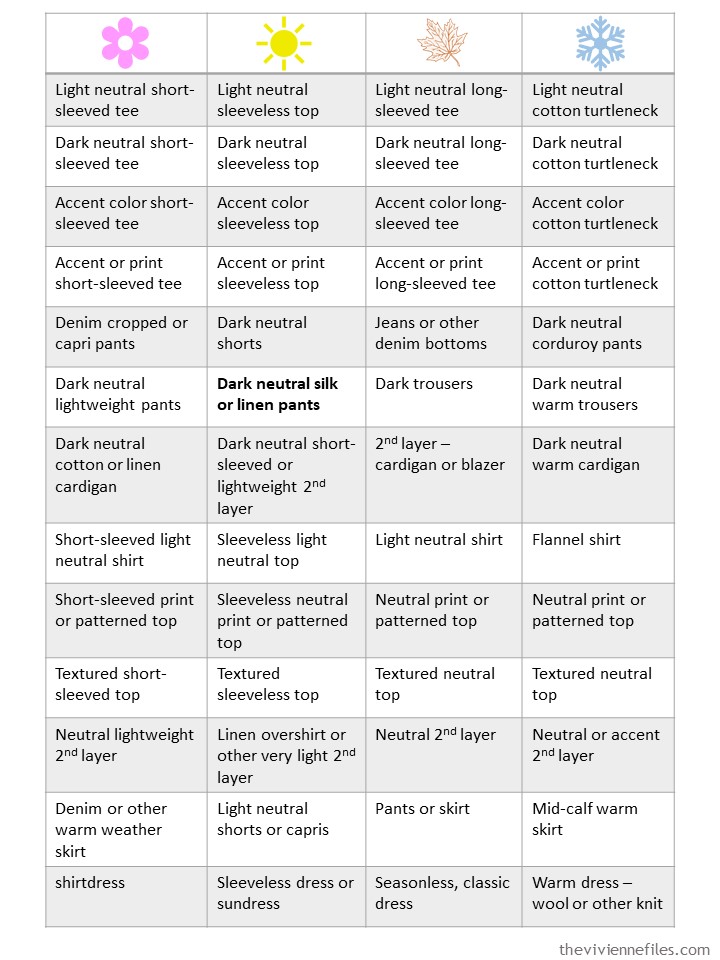 Do you wear long pants very often in warm weather? I wear them to doctor appointments, and lunch dates where I know that it's going to be cold inside!
love,
Janice
p.s. Four years ago, we started with William Morris wallpaper to assemble a vacation wardrobe!