July 7, 2021
The Call Came…
and she's expected to be in the office 2 or 3 days a week, starting in September…
She can't wear her old work clothes – her size has changed in the last while, working at home!
And she's overall not thrilled about the whole "back in the veal feeder pen cubicle" office environment.
So she's going to be as super-professional, organized and mature as she can manage!
Starting with an inspiration that will leverage her navy and grey wardrobe core – almost mandatory in an office that's mostly men, and in a conservative industry.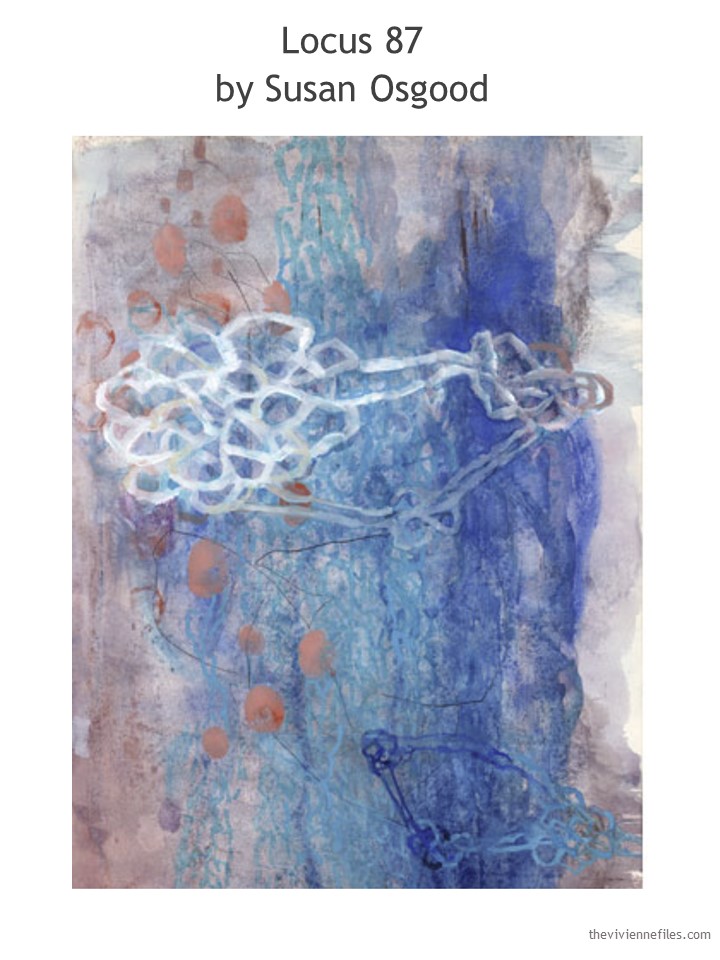 She loves her colors…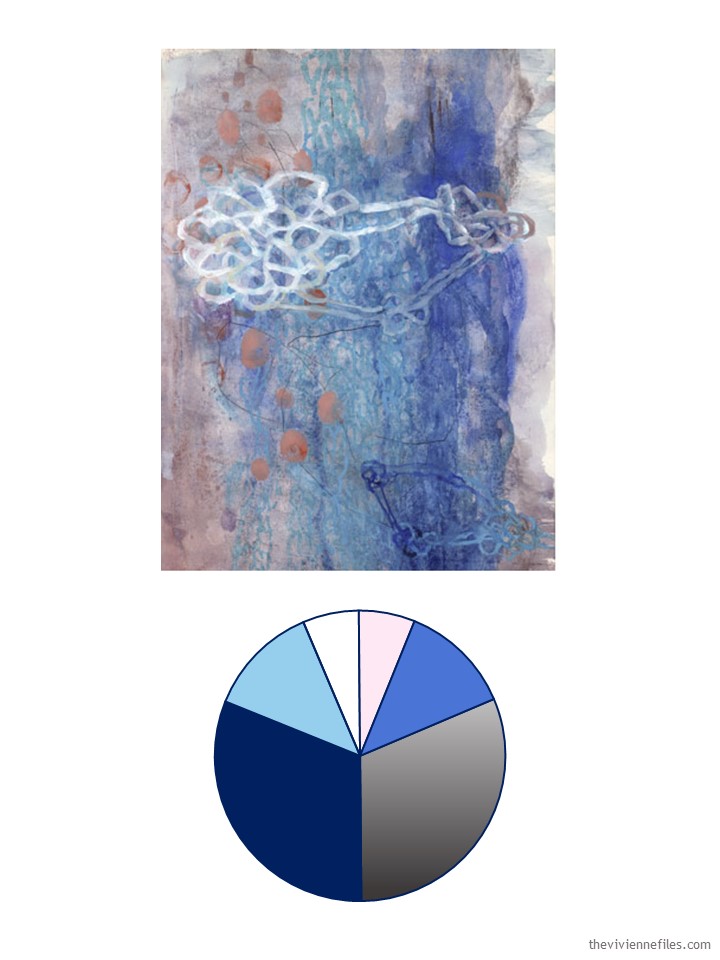 Her office isn't non-stop suits, but she still has to be pretty serious some days, so she starts with the "the Board of Directors is going to be in the office today" outfit!
Because she's going to do this with a plan, she decides that she's going to assemble a 4 by 4 Wardrobe for work; 16 garments should be enough to get her through the Autumn and Winter, right?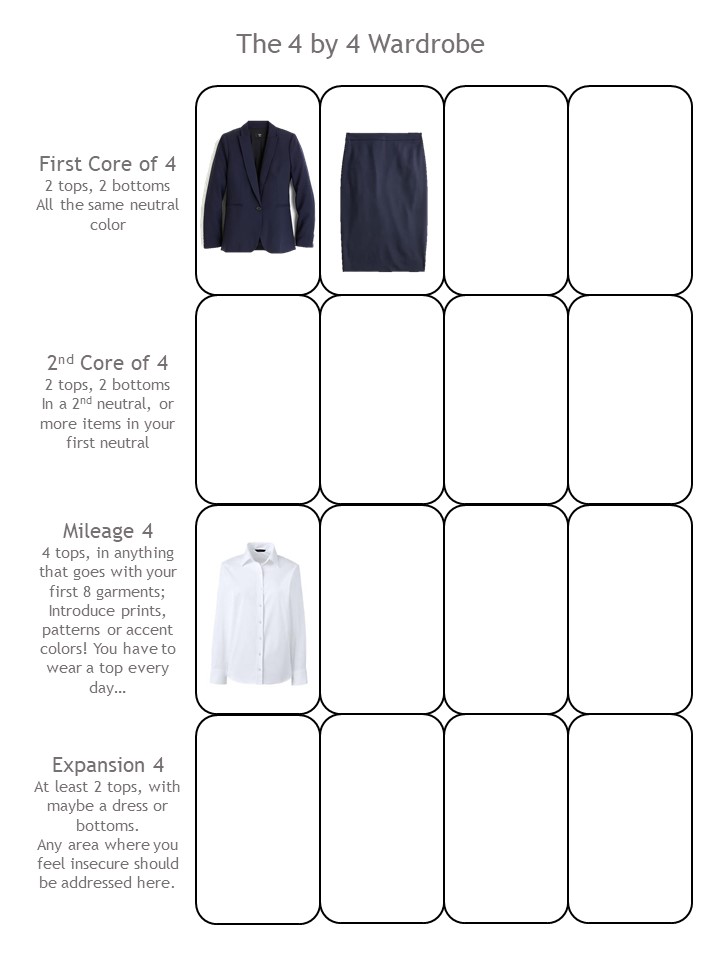 She frankly freaked out just a wee bit at the thought of a suit, so her next work outfit is going to be MUCH more relaxed; this is a "casual Friday" outfit in her world:
It all hangs together pretty well, but it's early!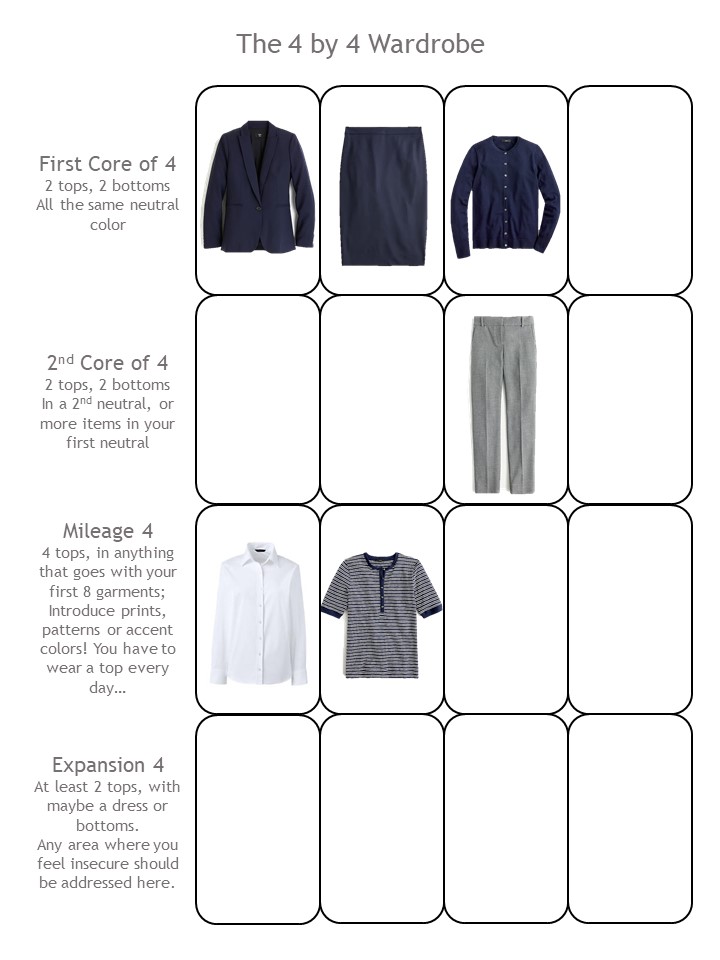 She can wear pants most of the time, so long as they're not skin-tight, and there's no skin revealed anywhere else…
More than halfway through assembling her work wardrobe, she feels happy and confident that she has lots of versatility!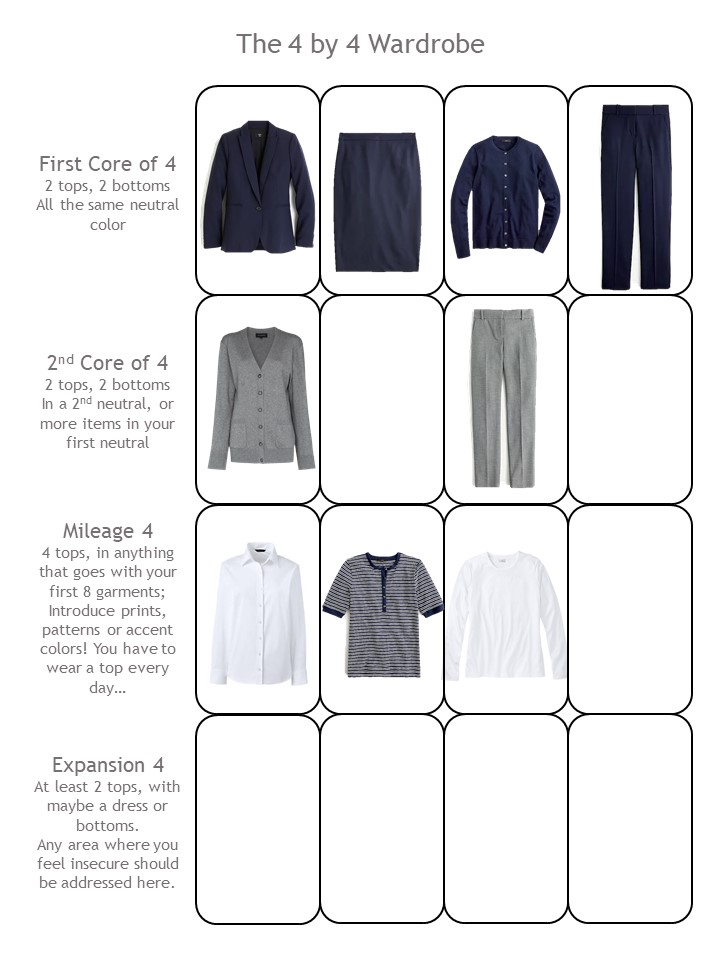 Another skirt, a neutral blouse, and a statement cashmere sweater!
FINALLY an accent color!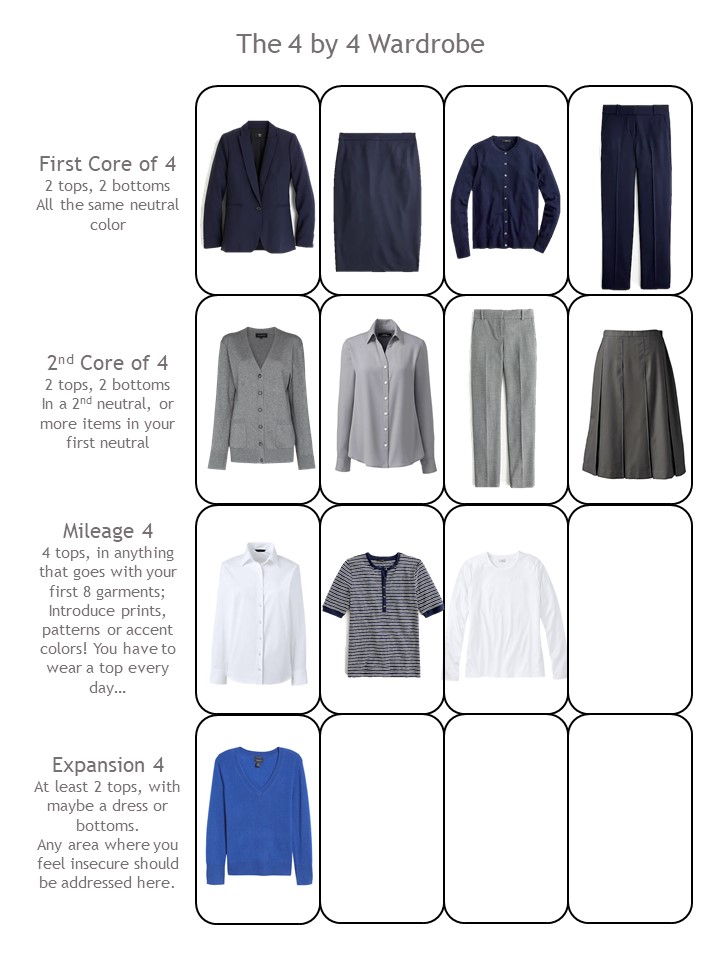 Four garments left! She really wants a dress, for those days when she doesn't really want to get dressed at all! Of course, a couple more accents would be nice… And when you don't know what your wardrobe needs, another shirt or top is probably a good choice:
This wardrobe could get you a LONG way… imagine business travel with this as your travel wardrobe: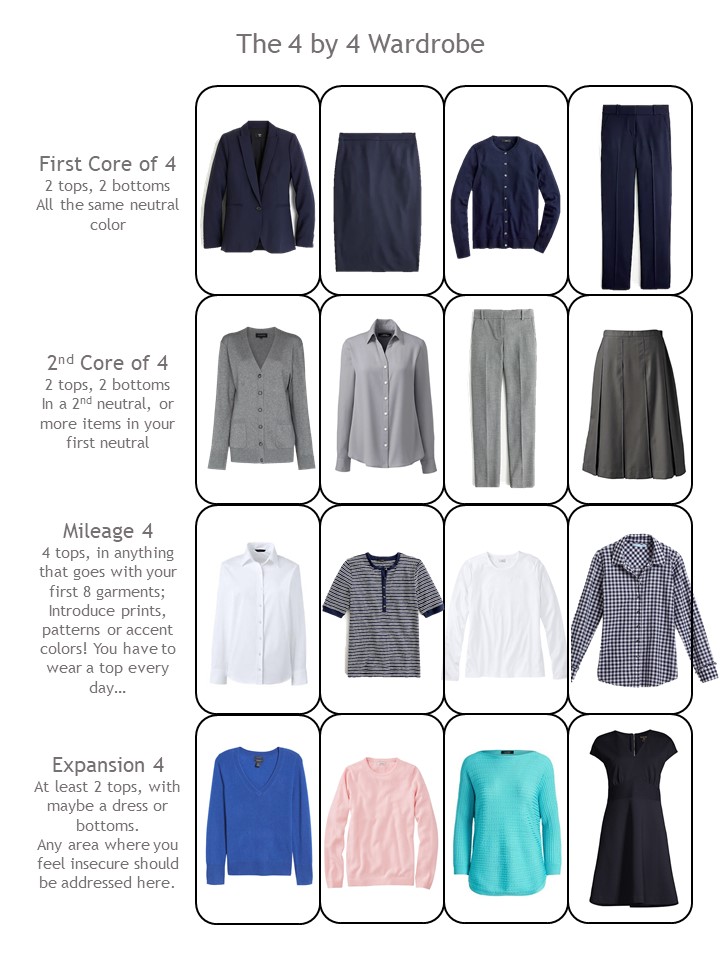 And with the accessories, it looks even better!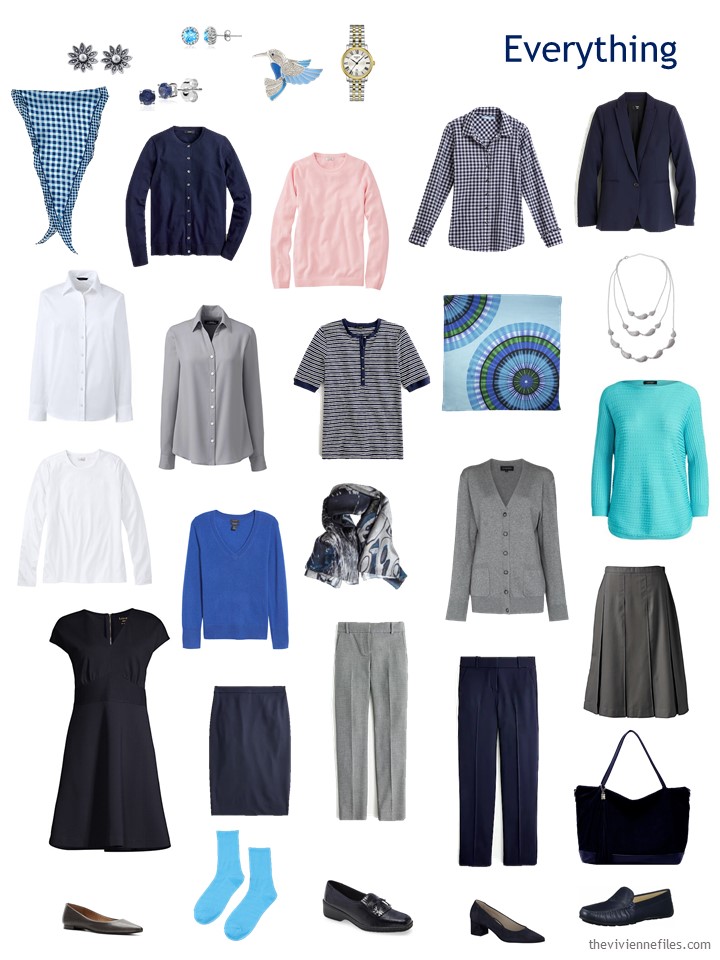 As always, we're going to look at some possible outfits; this is never wasted time if you can save yourself from missing a critical garment, or from packing something superfluous!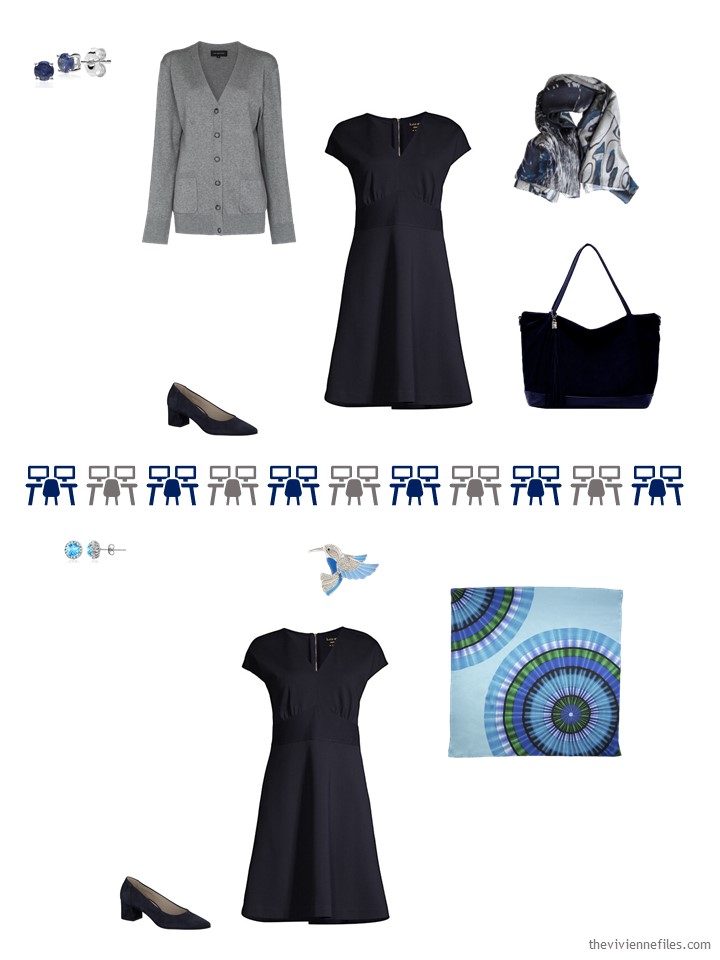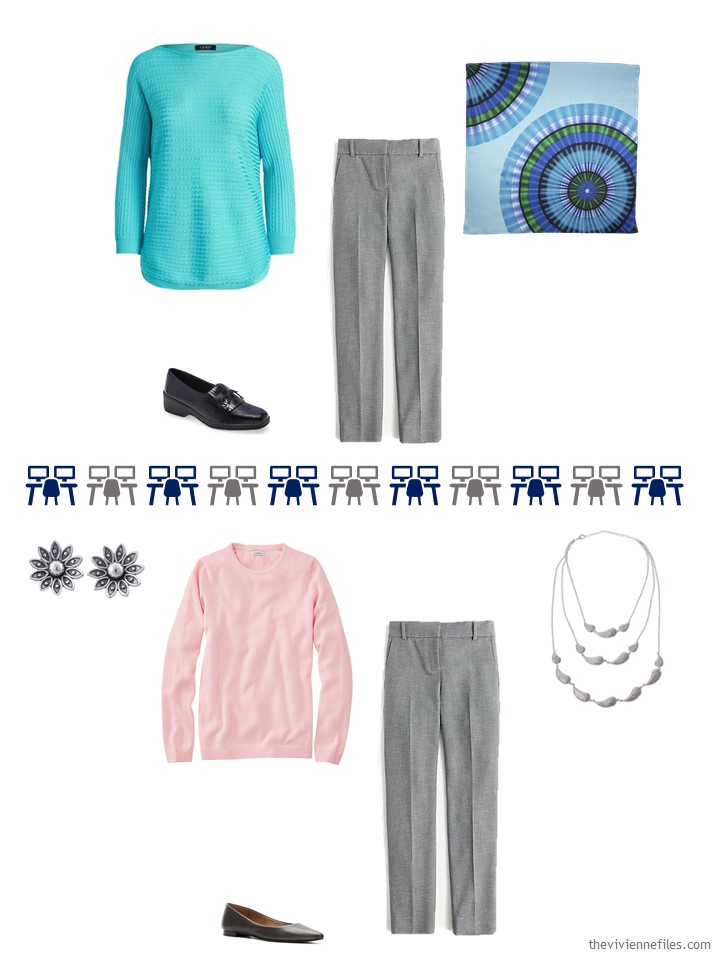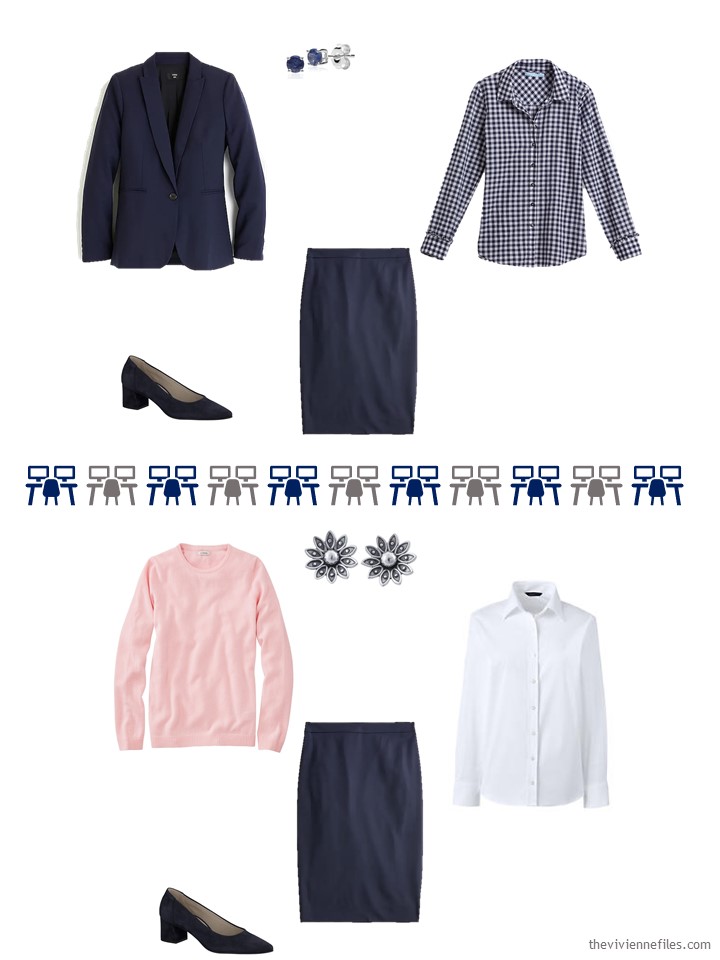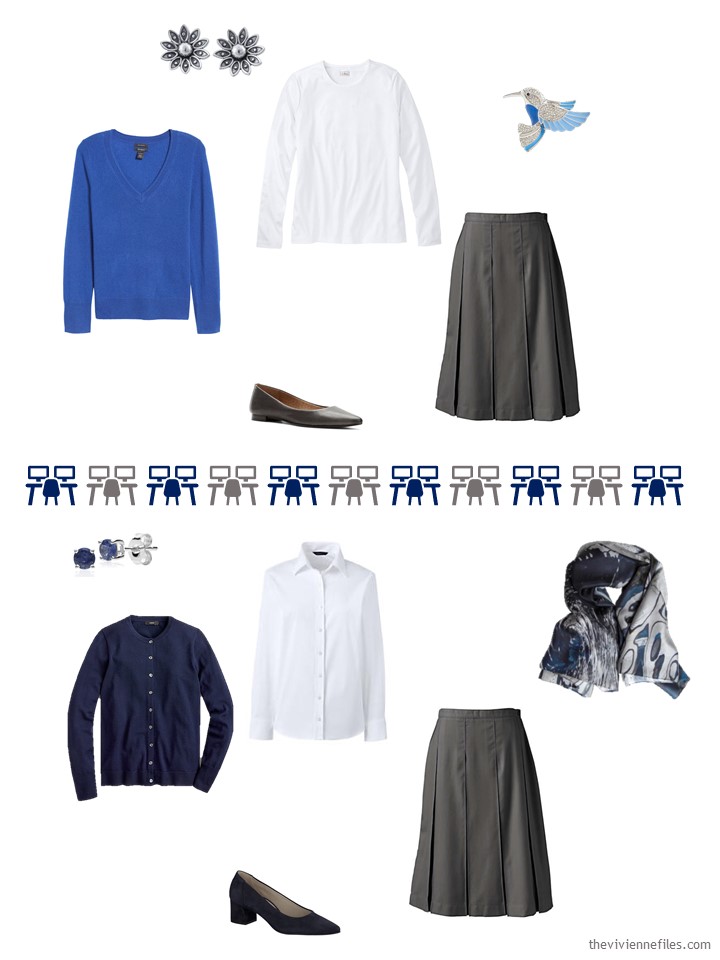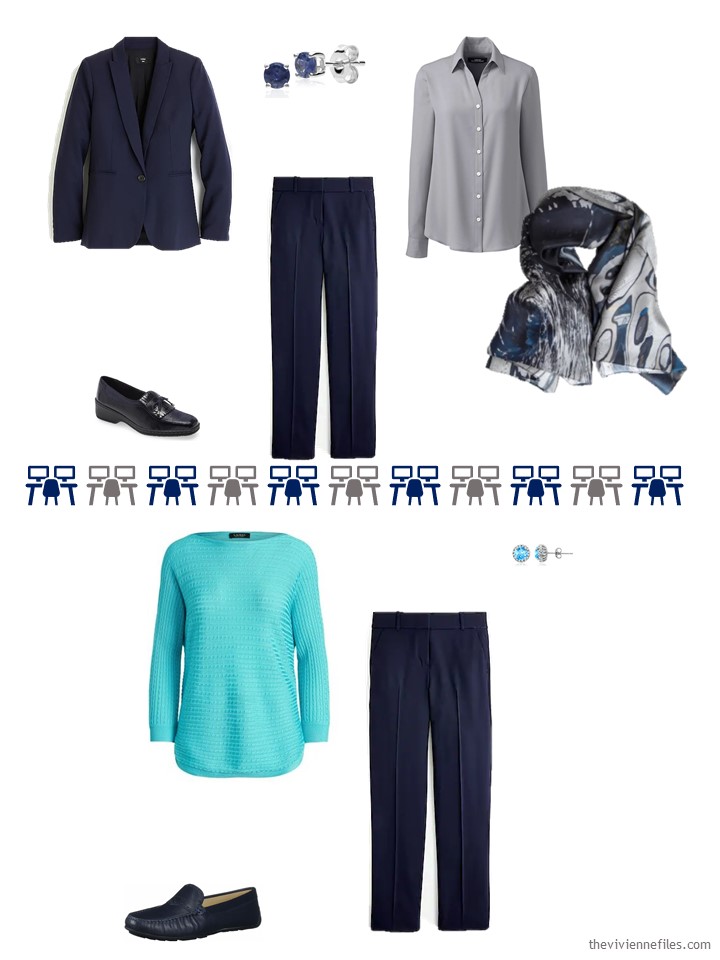 Are you going back to your office? I'm hearing from quite a few of you who will be back by September…
love,
Janice
p.s. Three years ago, our heroine was going directly from vacation to a contract signing…