March 26, 2021
She's going back for another long weekend, after she set everybody straight back in December…
This is still her favorite scarf – she's not so fickle that she would find a new favorite in just a few months!
But she's changing her color scheme to something softer and more approachable; after her last visit, she doesn't need to be as assertive as before!
For the first meetings when she arrives, she's going to be positively quiet, and let everyone else air their opinions, grievances, and silly ideas:
The balance of the long weekend is going to be casual – informal conversations and projects, so she packs an assortment of relaxed clothes that all still echo the colors of her scarf, albeit in a lighter and softer palette…
Her scarf is clearly the stand-out item in the wardrobe, but that's okay… Something has to be the brightest/darkest/most noticeable thing that you pack, right?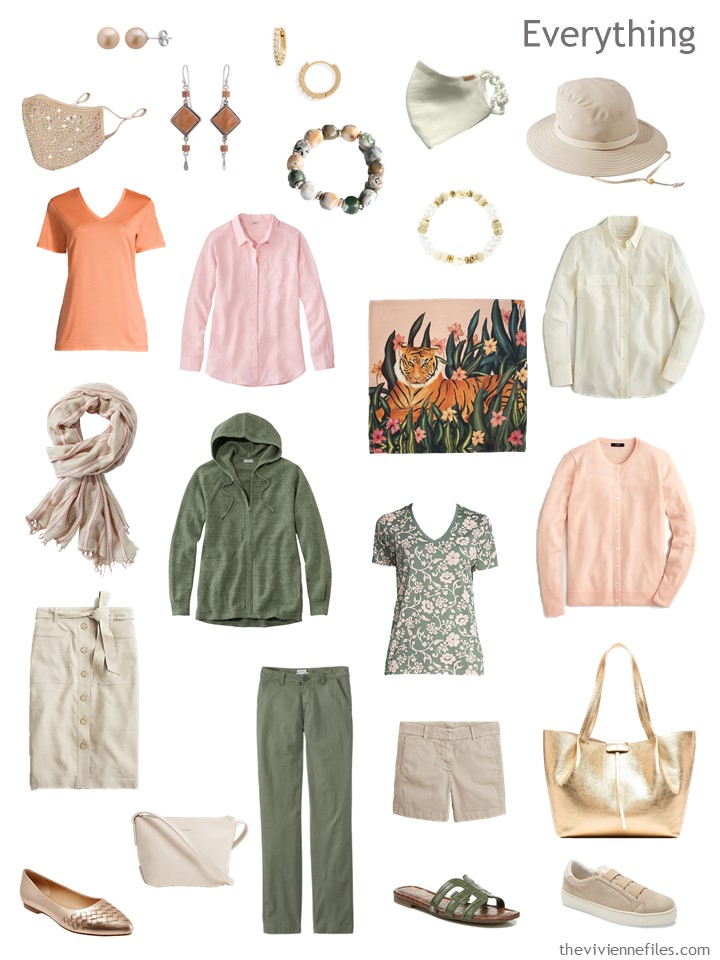 She double-checks her outfit options, to make sure that she won't be scrambling to get dressed! That would certainly undermine the subtle authority that she has gained over this project…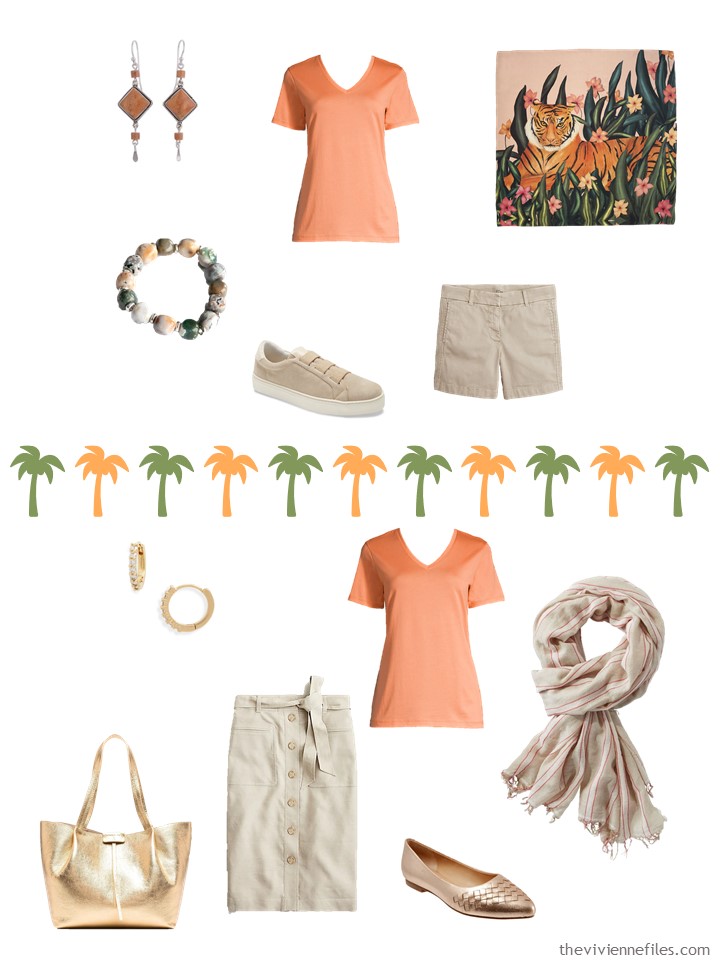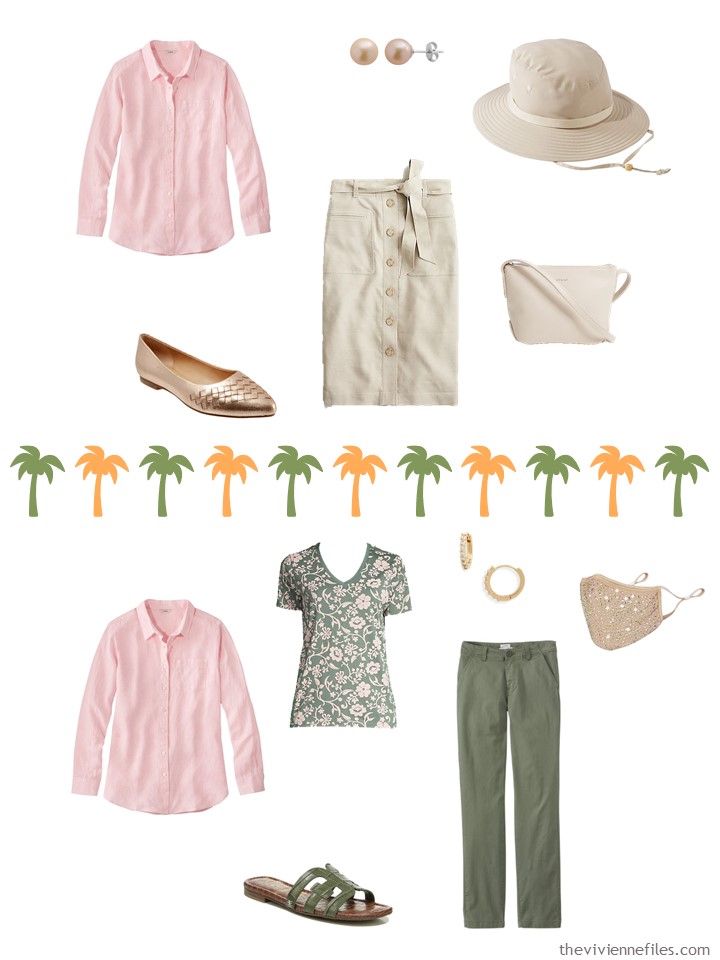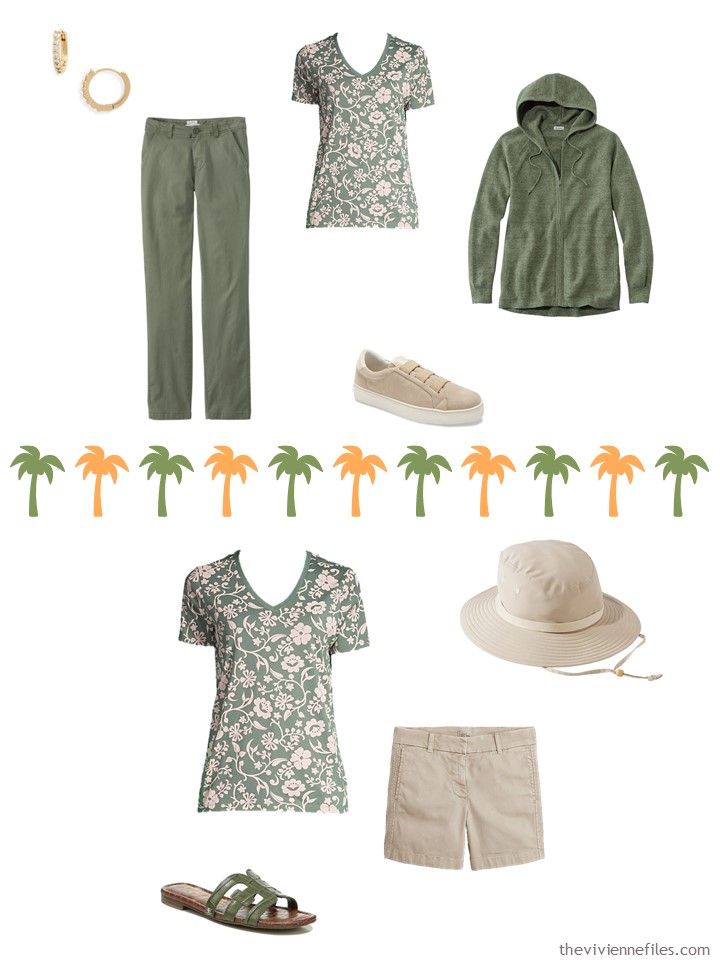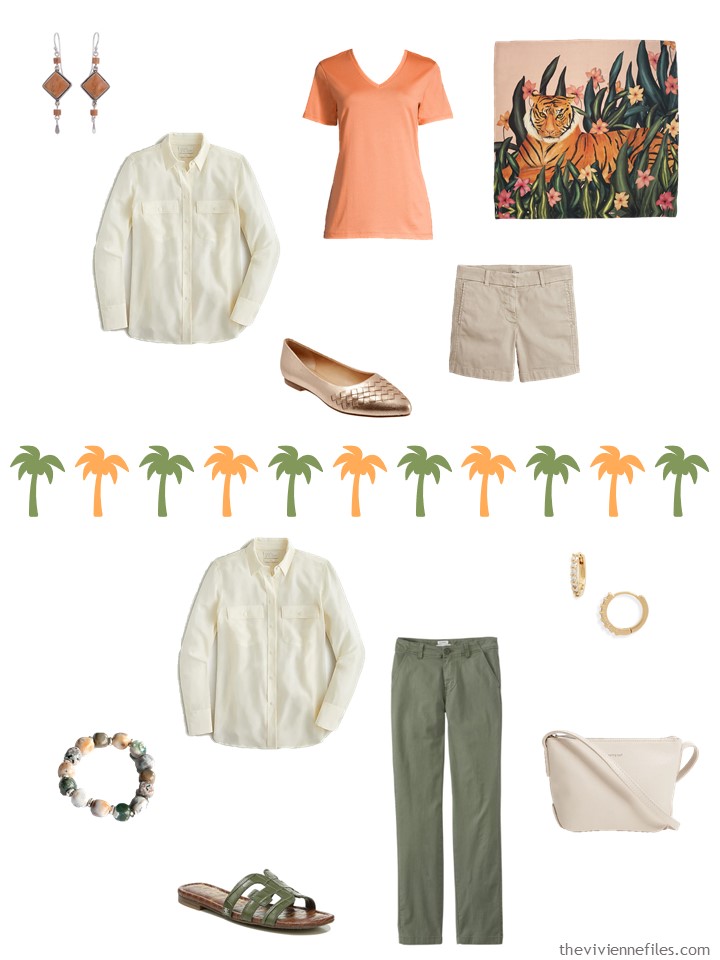 Do you have "softer" versions of your favorite wardrobe colors? I guess I could make the case that my new favorite pink is a softer version of red, right?
love,
Janice
p.s. Three years ago, we added the essential accessories to a navy, lavender and aqua travel capsule wardrobe!