March 24, 2021
The Pantone colors for 2021 are Illuminating Yellow and Ultimate Gray – these are our inspirations this month!
She loves the idea of illumination, so when she was invited to go to the retreat with some friends, she jumped at the chance!
Quiet, meditation, small groups talking about life… She's more than ready to spend a long weekend at this!
Thus, she chose soft yellow and medium grey – symbolic of the sun breaking through clouds?
The weather will be uncertain – sunny but cool in the evenings. And the agenda is very relaxed; she's been assured that some participants will show up in sweat clothes and wear ONLY sweat clothes the entire time.
This isn't really about how you dress, and she knows that. But she still wants to feel comfortable and appropriate, while at the same time reminding herself of the certainty that the sun will return…
So she chooses an eclectic mix of things that still all work together:
When she gets all of her things together, she feels like she has a good handle on getting dressed for what will be (for her) a pretty ground-breaking adventure: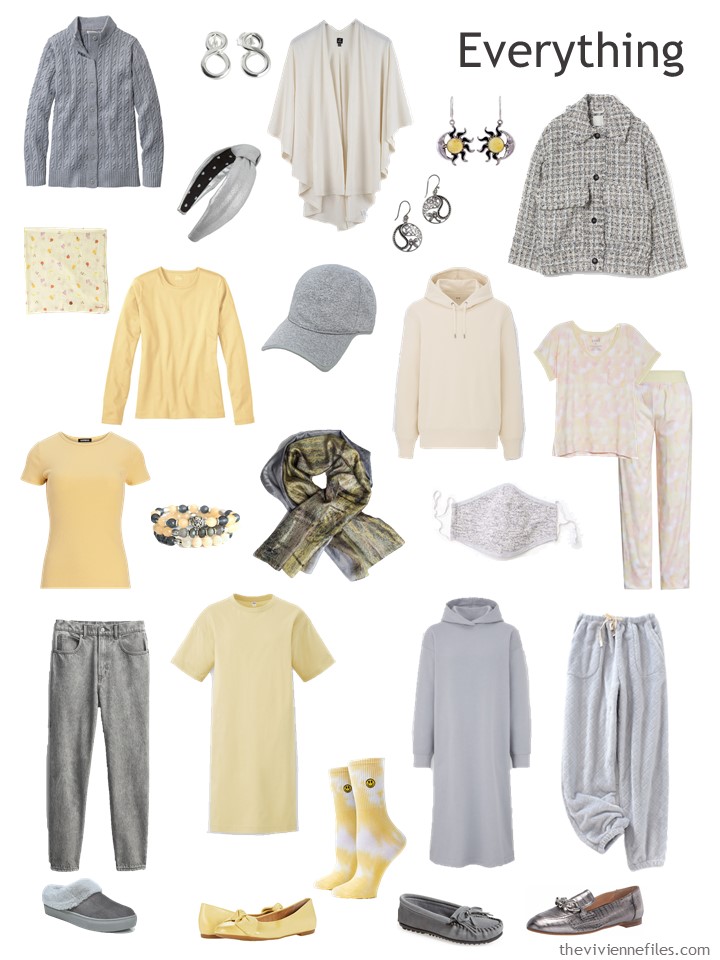 Just so she isn't going to worry about how she will get dressed each day, she plans out an abundance of outfits before she closes her suitcase: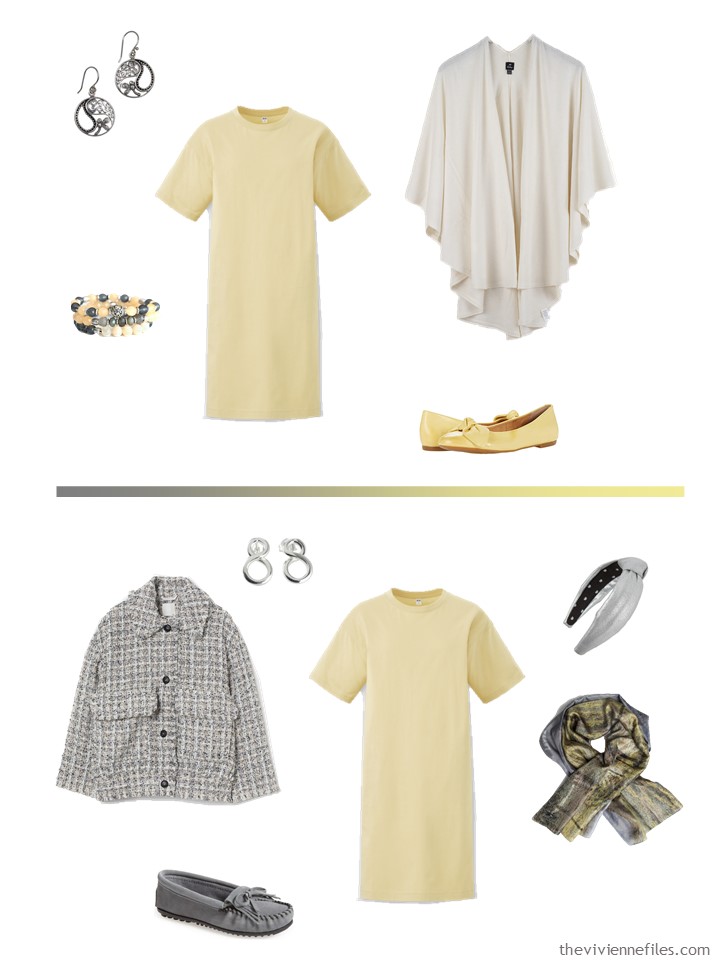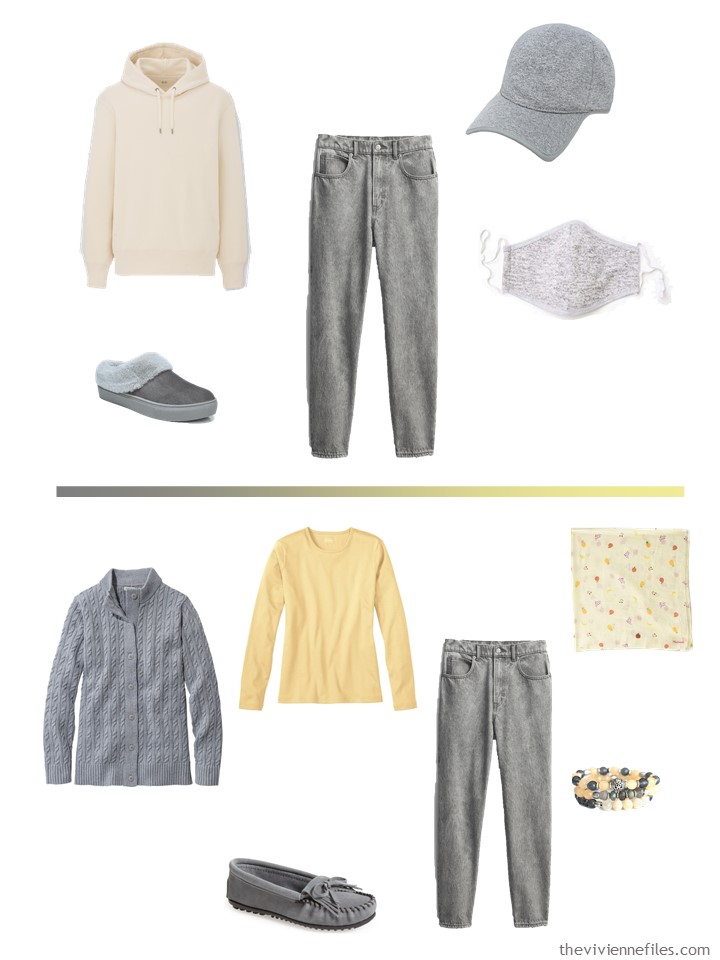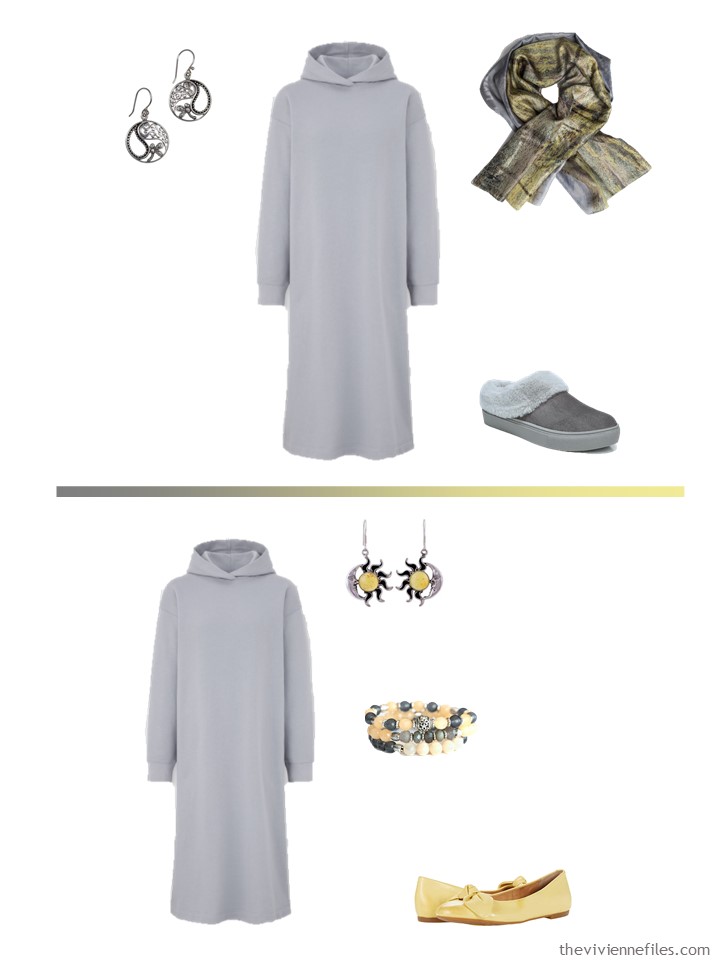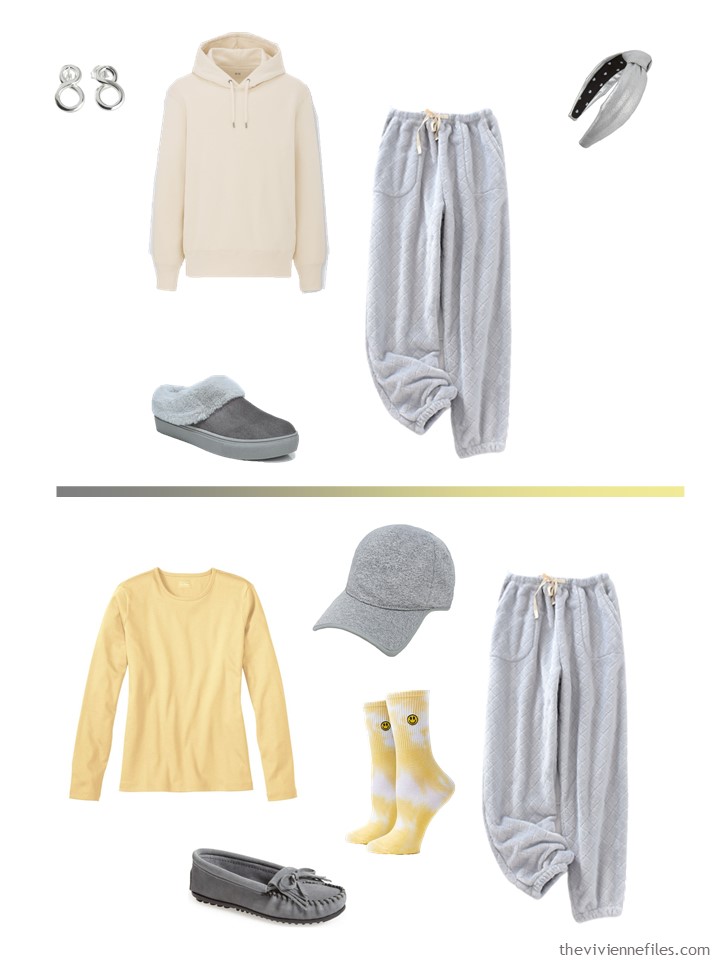 Of course, she could always sleep in her sweatshirt dress, or wear her pajama top as a tee shirt, or her pajama pants with a yellow tee shirt…
Have you ever worn a pajama top as a tee shirt? I did, once, on a trip that took a weirdly warm turn… it was black and white toile print, and nobody was the wiser!
love,
Janice
p.s. Four years ago, we started with a lovely floral scarf and finished up a full-year wardrobe for a retired heroine with a fondness for flowers!