March 24, 2017
After you've had a bit of time to process the outfits for the first 4 months of the year, which I shared here yesterday, it's time to dive back in and finish the year, and the capsule wardrobe!
First, let's refresh our memories about what our "inspiration scarf" is, and the color palette that I drew from the scarf:
She Loves Flowers
And she has no better explanation for it than that – she loves them. Yes, she grew up helping her parents in their flower beds – that certainly played some role in her affections…
So when she didn't have to go to the office any longer, she decided to remake her wardrobe in the image of her dreams and desires – flowers, and flowery colors!
Sometimes, when the weather turned cold, it was hard to bear in mind the floral theme that she wanted to emphasize, but she always had her color scheme to turn to – nothing's cheerier on a cold day than a gorgeous, classic violet shirt!
Even in the dead of winter, when she wears her softest fleecy pants and warm boots, she's going to remember the flowers…
(yes, December's garment are not an outfit! When I evaluated the balance of everything in this wardrobe at the end of the November "shopping," I felt that there weren't enough warm-weather "tops," and I took this opportunity to stock up for our heroine!)
This is how her closet looks when she opens the door. Simple, timeless, with beautiful accents that make her smile: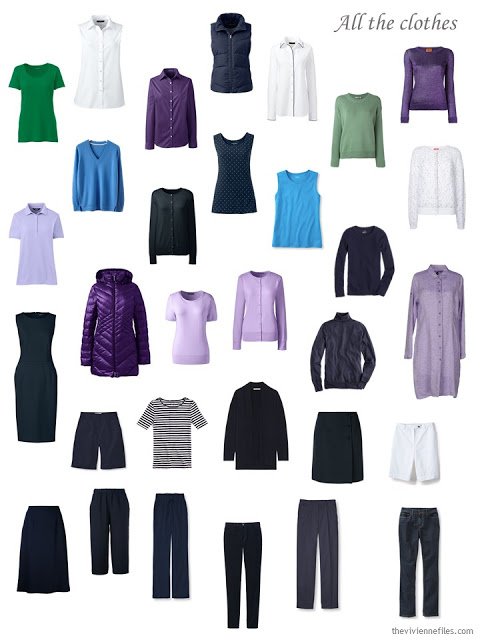 If she travels in warmer weather, she's well-dressed: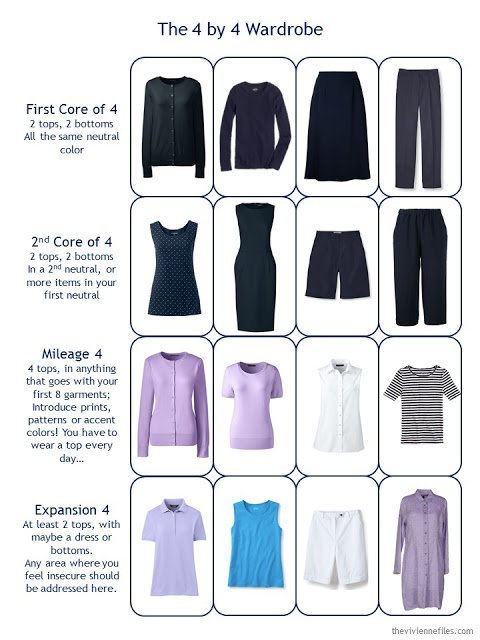 And if she's on the road in the winter, she can still channel her inner garden of beauty, in her wardrobe: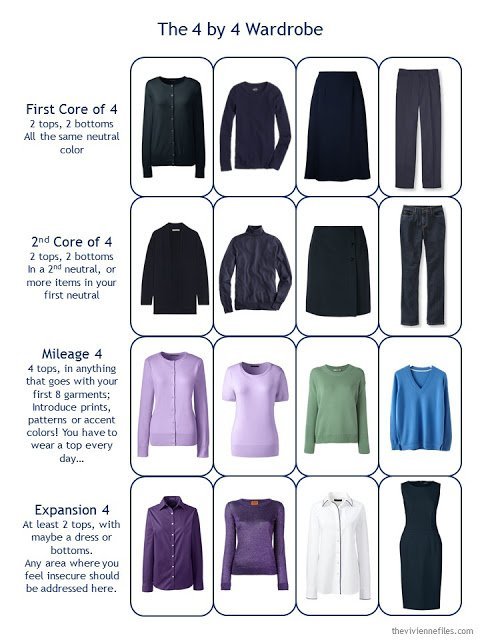 Accessories are where she really let her imagination, and her deepest affection, take over!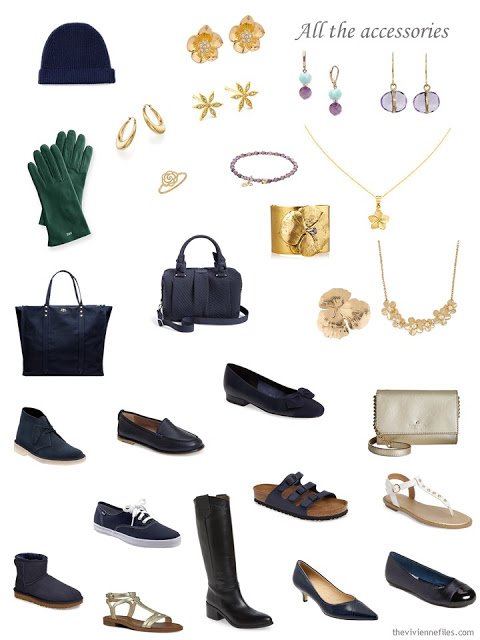 This is the wardrobe of a gentle woman, in all senses. She knows what she likes, and she's very true to it…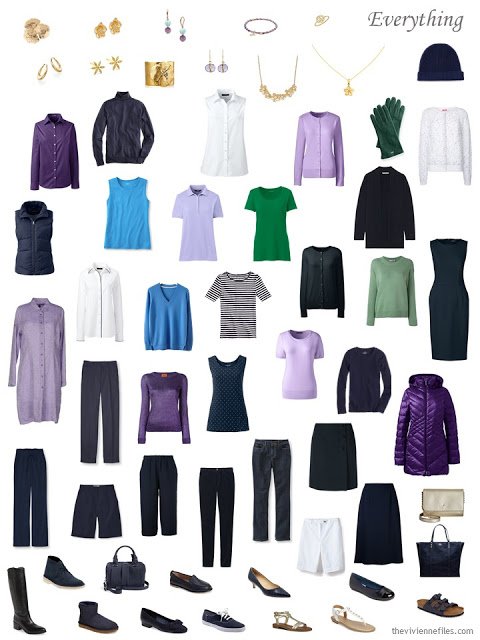 Someone might tell her that she has too many flowers in her jewelry, or that she should branch out in her wardrobe color scheme…
Those comments don't even make sense to her; they might as well be speaking some VERY foreign language!
love,
Janice