March 22, 2021
Hurrah! I love these posts…
And I've been really disciplined about NOT showing you yet another black tee shirt. While in my world, a stack of black tee shirts is a necessity – almost as important as coffee! – I know that for many of you, black is anathema…
So let's go olive!
Just for reference purposes, here's the master list. I'm going to try to replicate the 13 items for Spring in my own wardrobe, soon…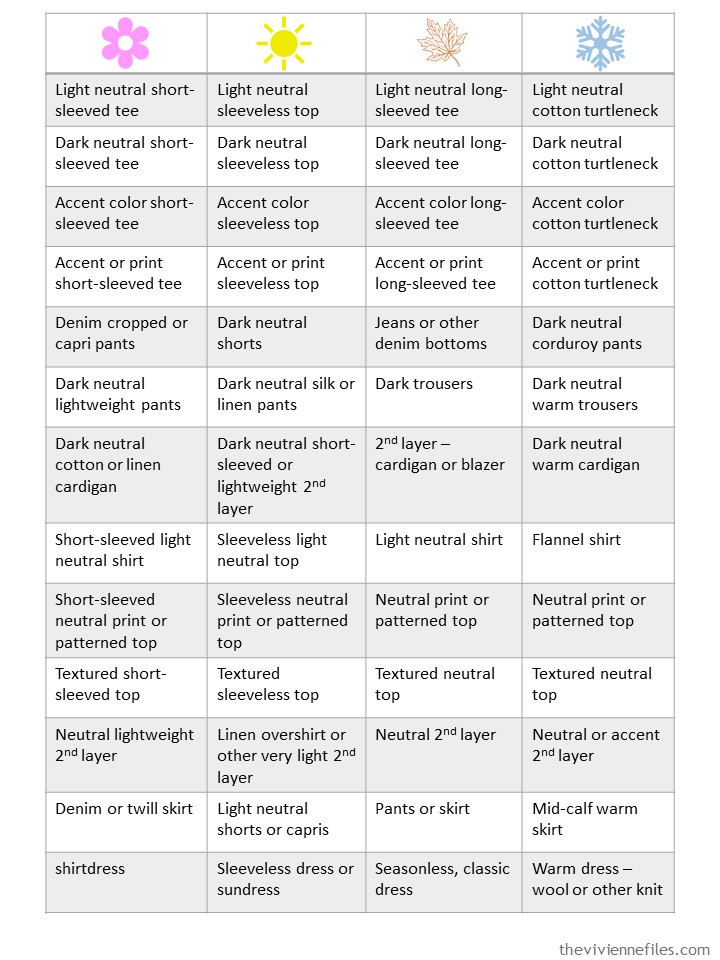 This is a great color – hard to find, but lovely, warm and rich:
This is a perfect color with beige…
If you feel like your skirt's a little bit dressy, a simple tee shirt will bring down the dressiness quotient a lot!
And don't miss this handbag; it costs as much as a rent payment (or 2!), but it is a thing of architectural beauty. Check out all of the bags by this designer…
This shade of green is a lovely contrast with denim blue…
A tee shirt is always necessary with a swimsuit! The shorts, hat and sandals here are the same as last week – classic items are versatile!
We've talked a lot about keeping short-sleeved shirts handy in the cold weather. For me, when I'm leaving home but headed someplace that I KNOW will be warmer (like a doctor's office), I find that my tee shirts are really handy…
Especially when I'm going to get a COVID19 vaccination, as I did YESTERDAY!!!! (big celebrations – I danced in the aisles…)
So what's your dark neutral? I'm always keeping track of what's popular…
love,
Janice
p.s. Five years ago, we added accessories to a black, grey and royal blue wardrobe – it stands the test of time pretty well, I think!