December 16, 2020
Channeling her Inner Tiger
This is her new favorite scarf:
She loves the colors, and the image of the tiger…
The tiger is going to be VERY important to her during the next couple of days; she's going to have to be quite… tough? Assertive? Imposing?
Suffice to say that she might encounter some acrimony, and she's going to have to stand up for herself!
She's only going to be there 2 days, possibly 3. But during that time, she is going to use all of the tools and resources available to her to represent herself as strong, capable, and decisive!
The night before she leaves, she grabs her tiger scarf and assembles a travel capsule wardrobe that is perfect with it. Sometimes she's more the tiger, some times she's more the grass, but she's always true to her inspiration: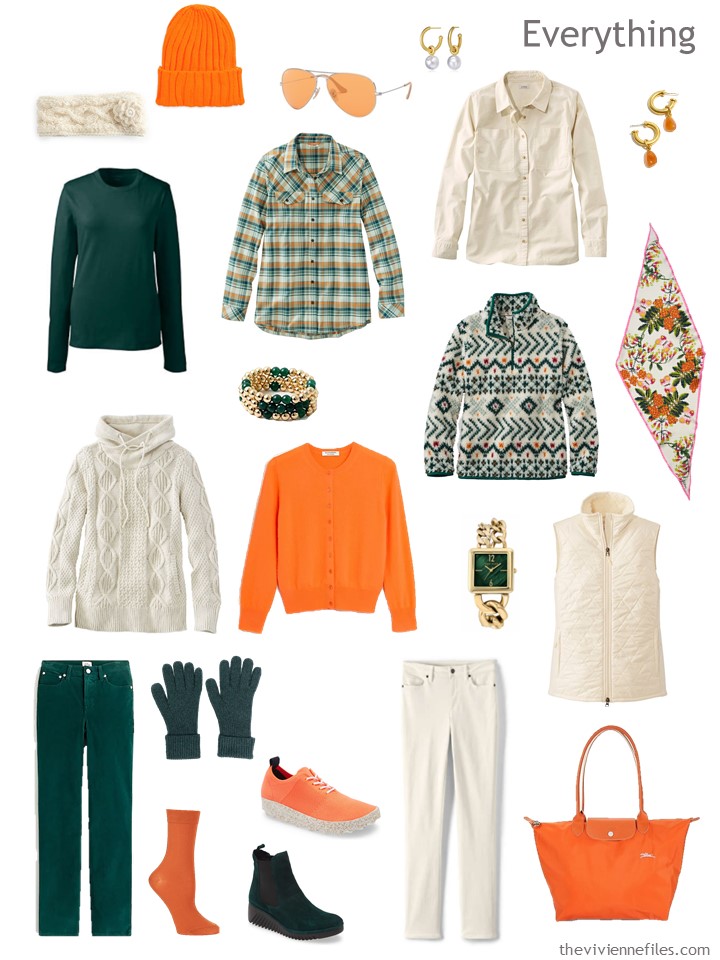 She might have to wear a pair of jeans for a 2nd day – what horror, eh?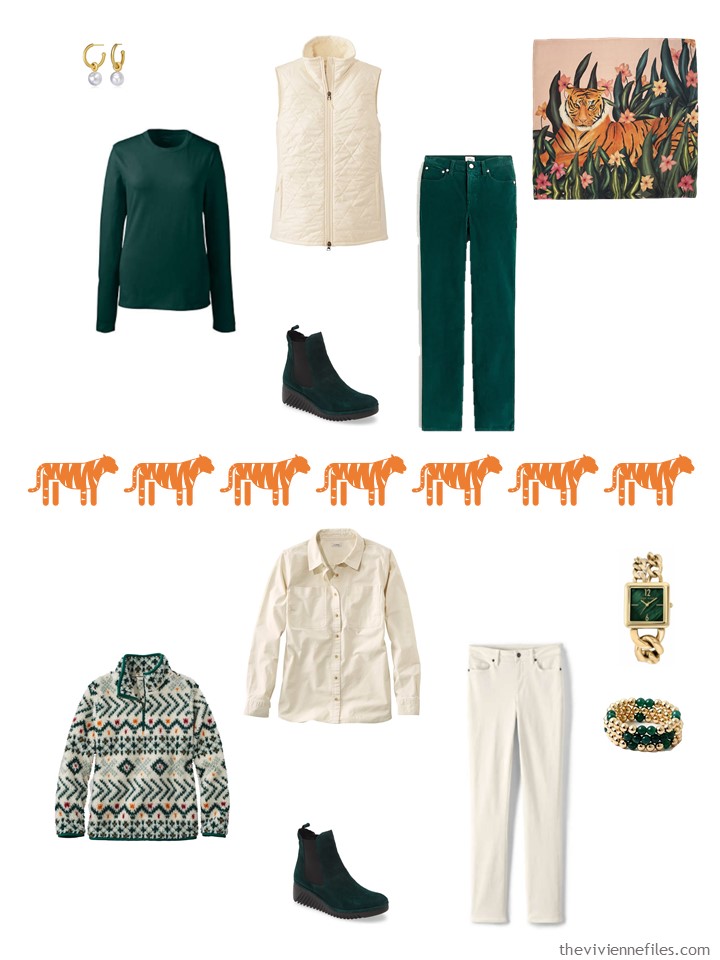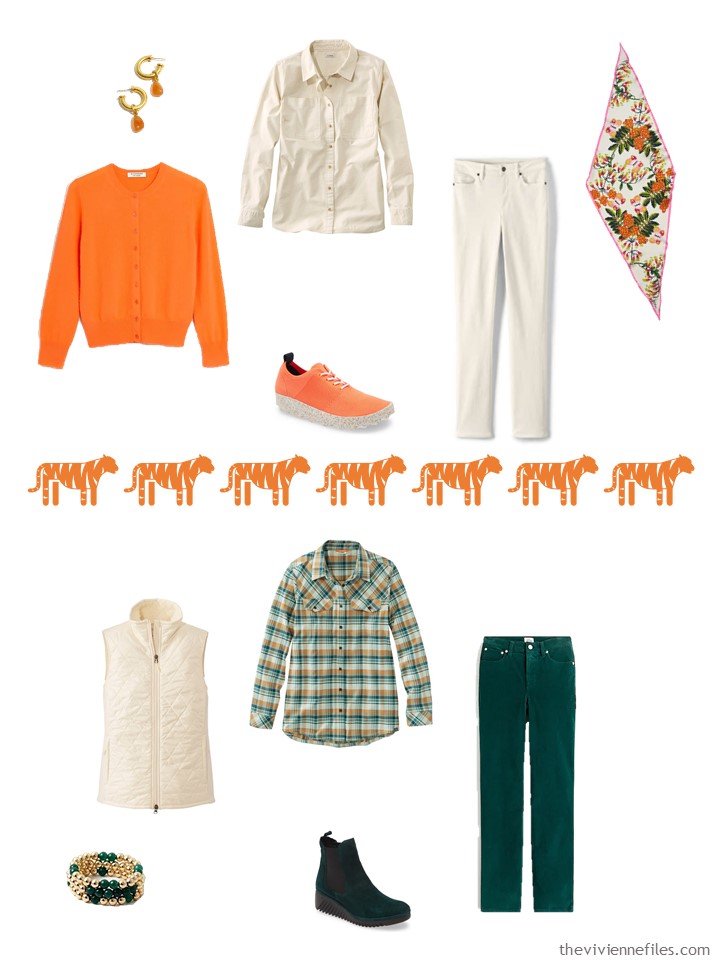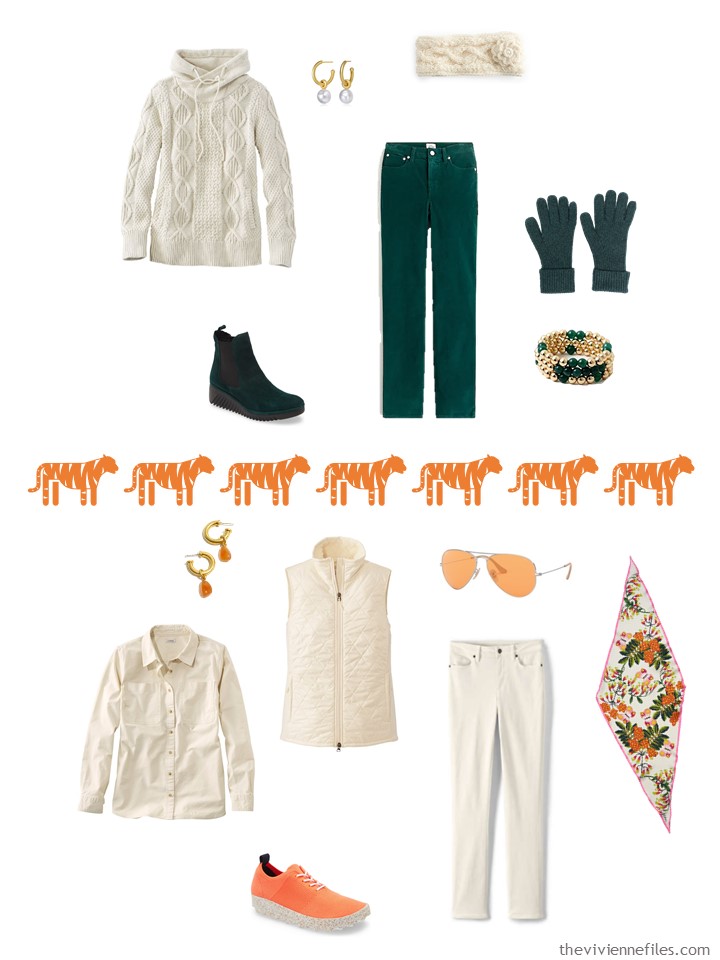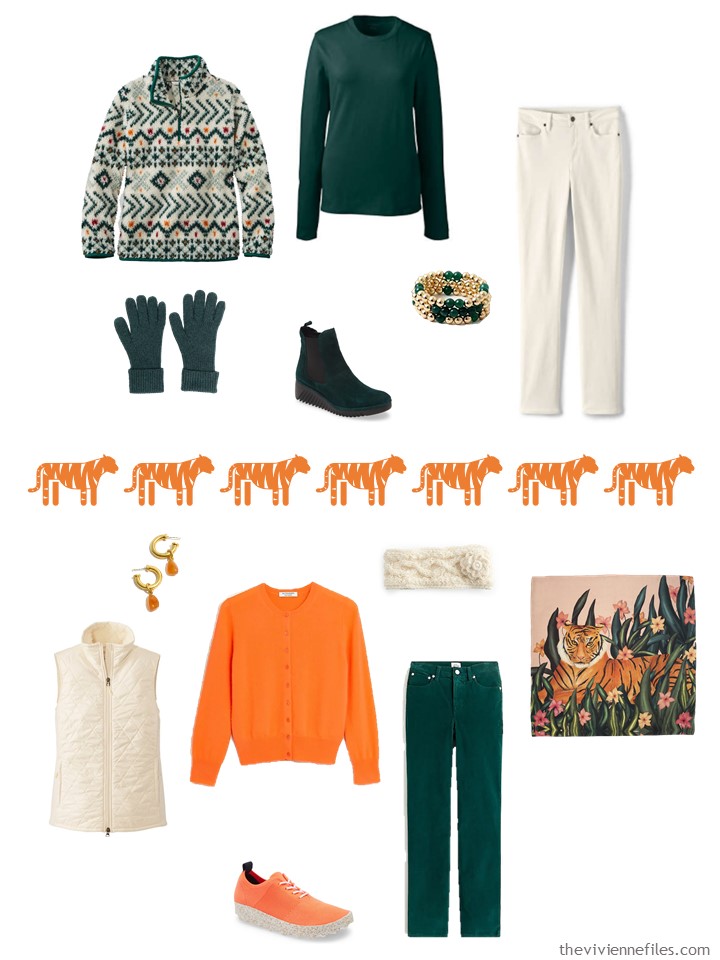 They expect her to back down without a whimper – HA!
And dressing well is always the best revenge…
love,
Janice
p.s. Two years ago, I reviewed a multi-segment wardrobe in controversial colors of brown, gold and pink; I still think it's the perfect wardrobe for a stunningly strong woman!