December 17, 2018
Ah, this heroine… The unintentionally conspicuous college professor who never seems to fade into the background! That's just the way some people are..
Her favorite painting? This unique beauty: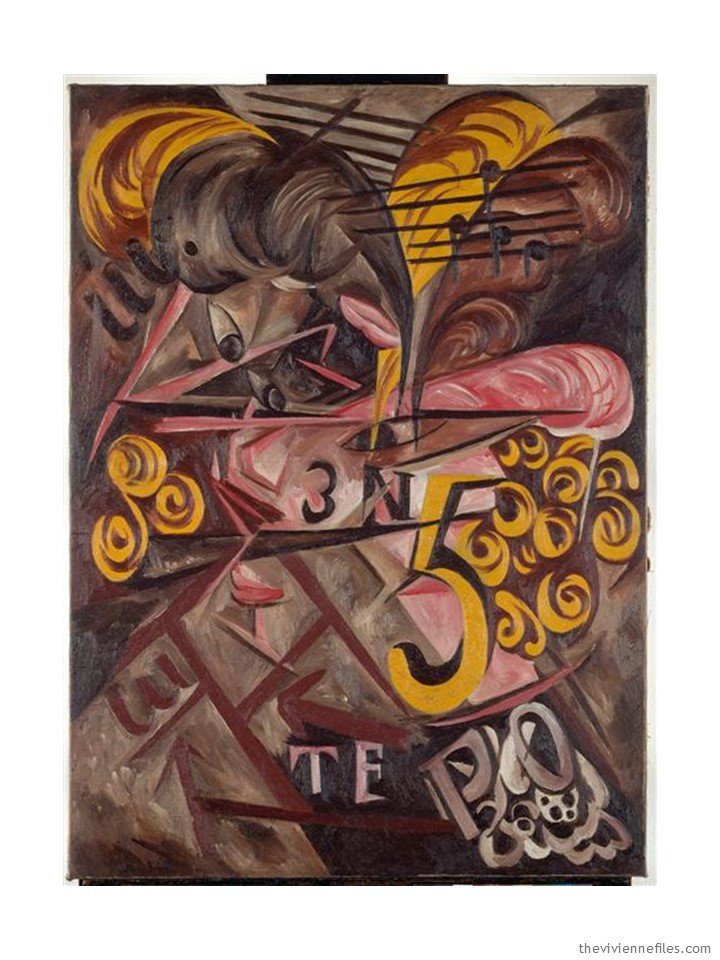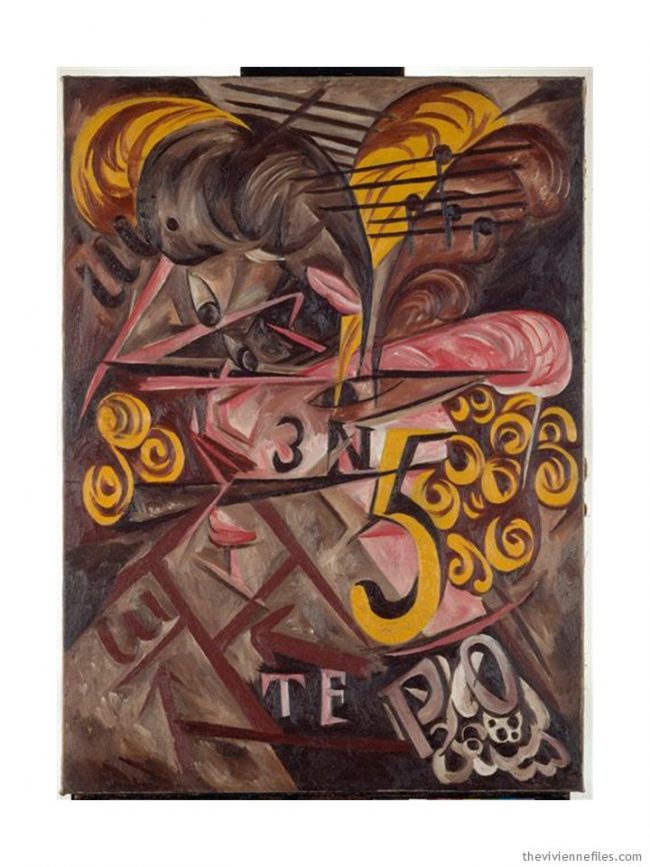 From this, she was able to derive the most uncommon of color palettes for her wardrobe, as well a few phrases to help her keep focused: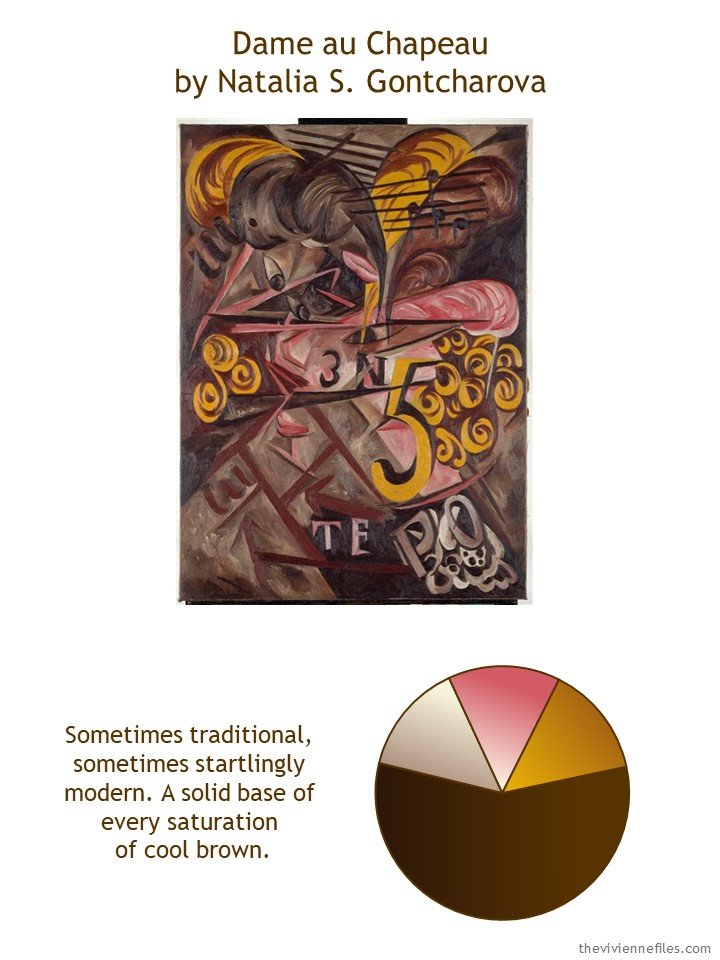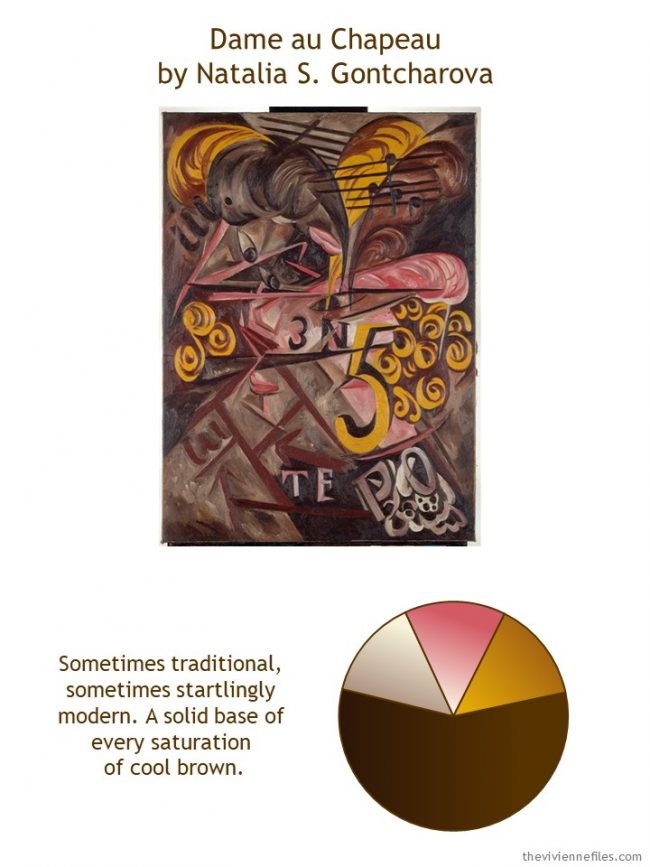 Back in January, she traveled (for reasons we still don't know!) with this very unconventional travel capsule wardrobe: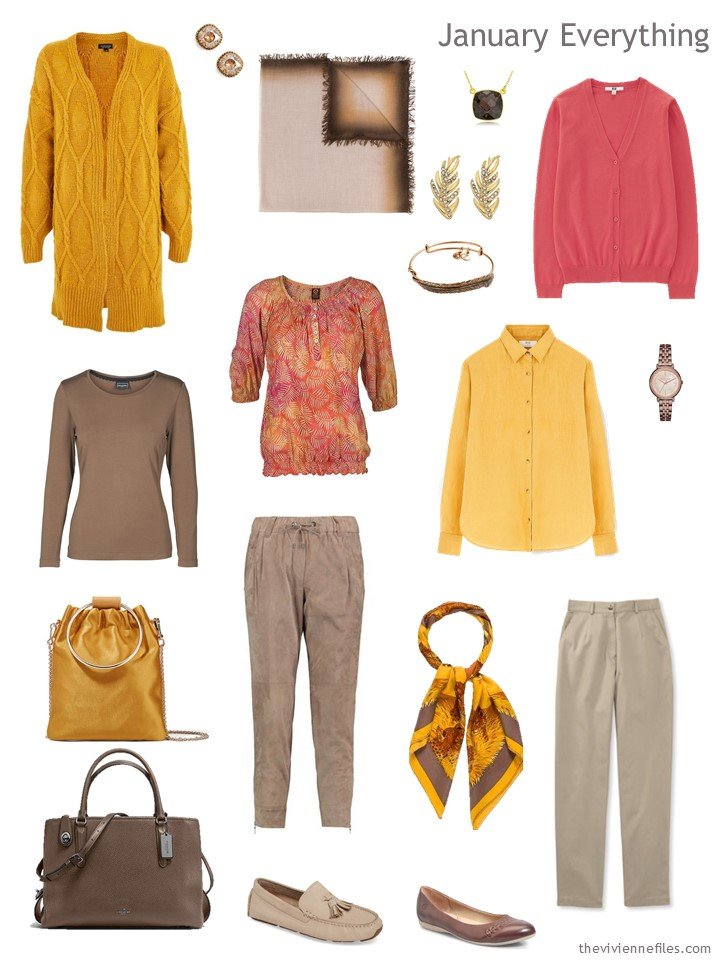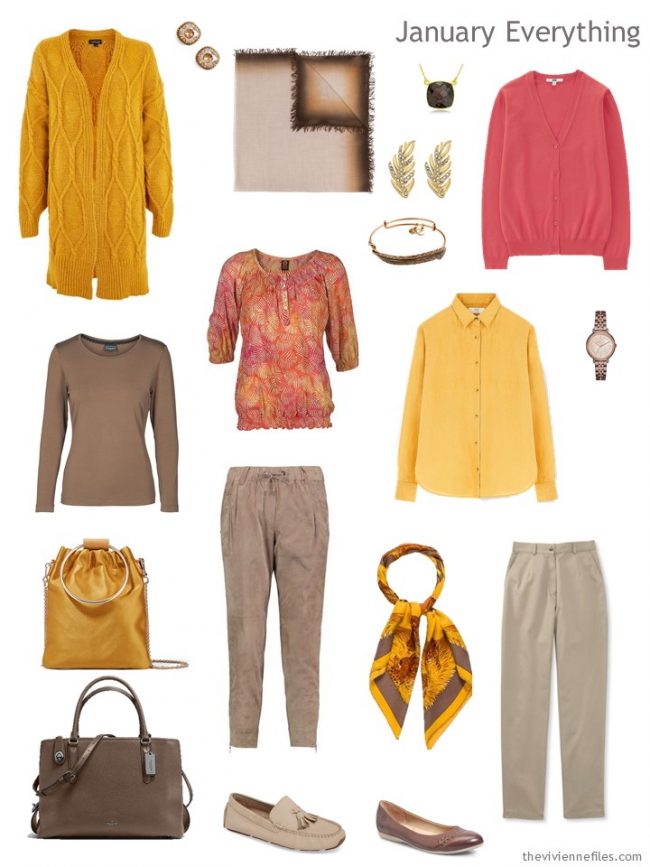 When she was away for a long weekend at a symposium, she packed the following travel wardrobe. She didn't plan to speak or be on any panels, but I suspect she was called upon to contribute…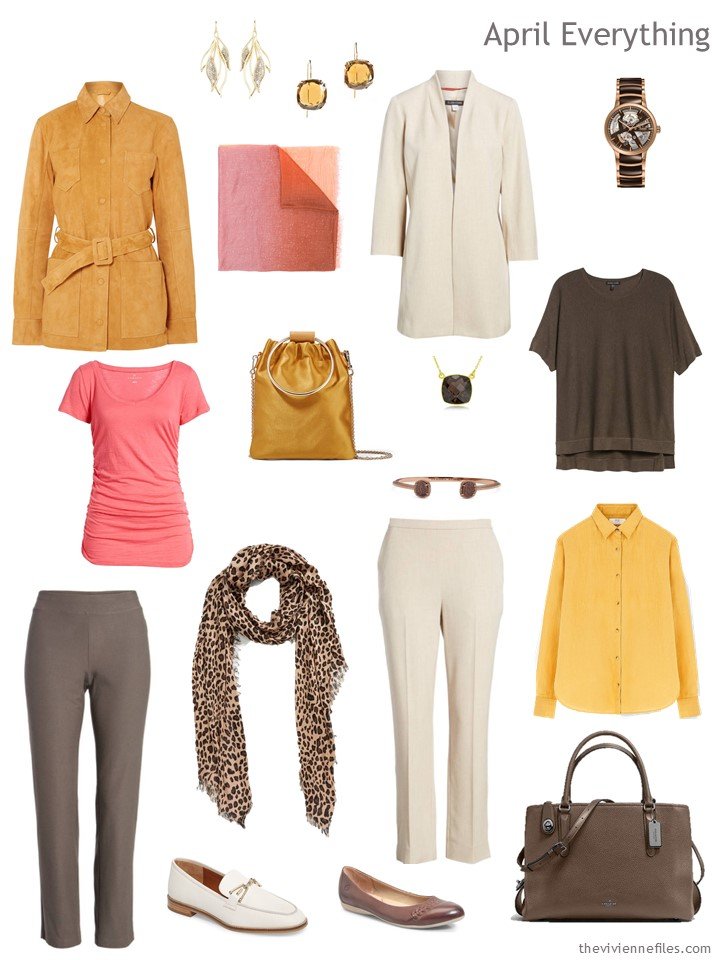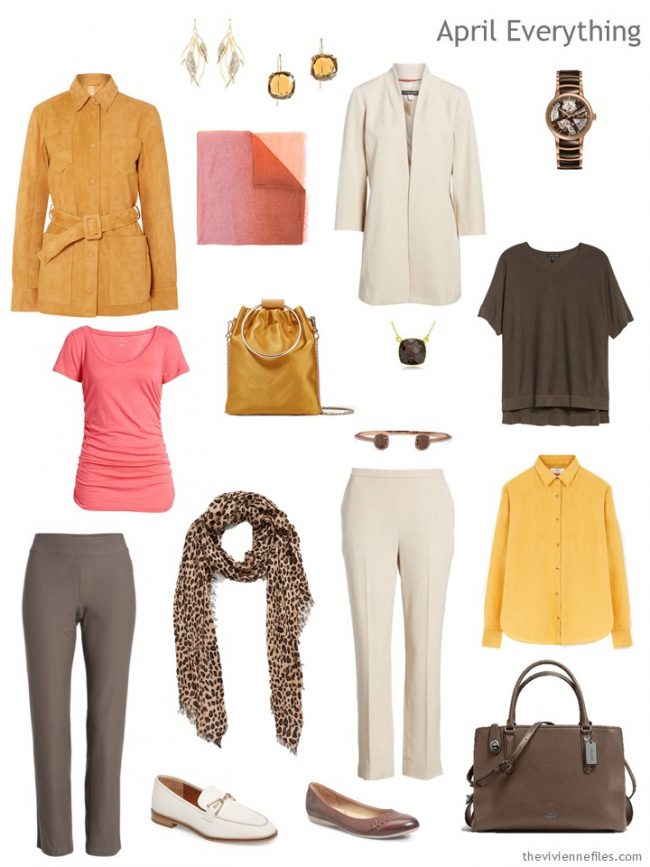 She's also been invited to other schools to speak to their classes – it's quite an honor, in a way!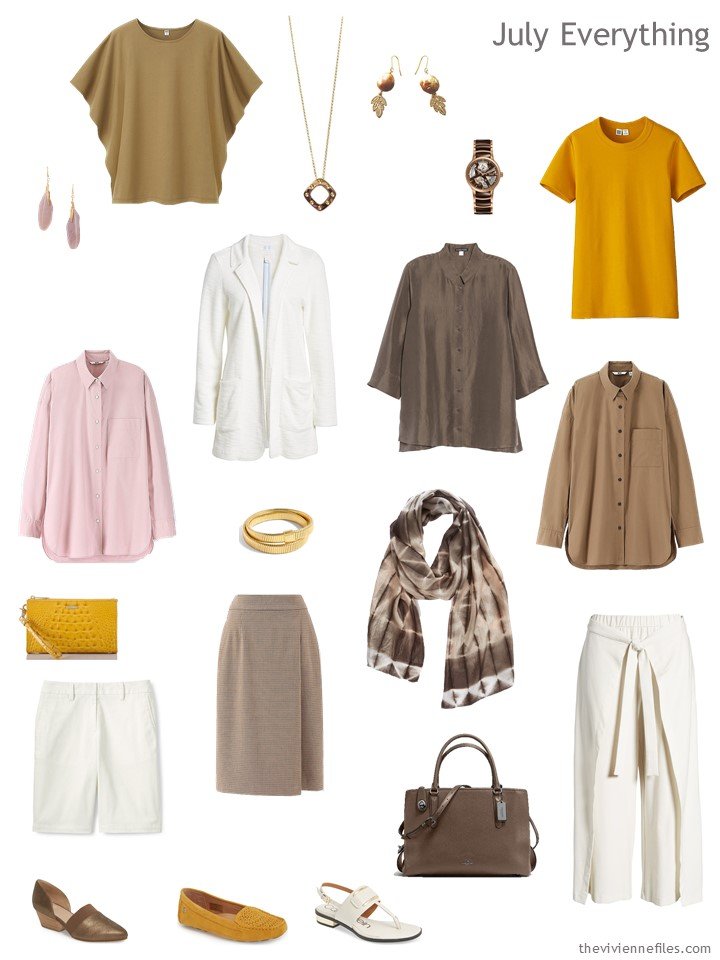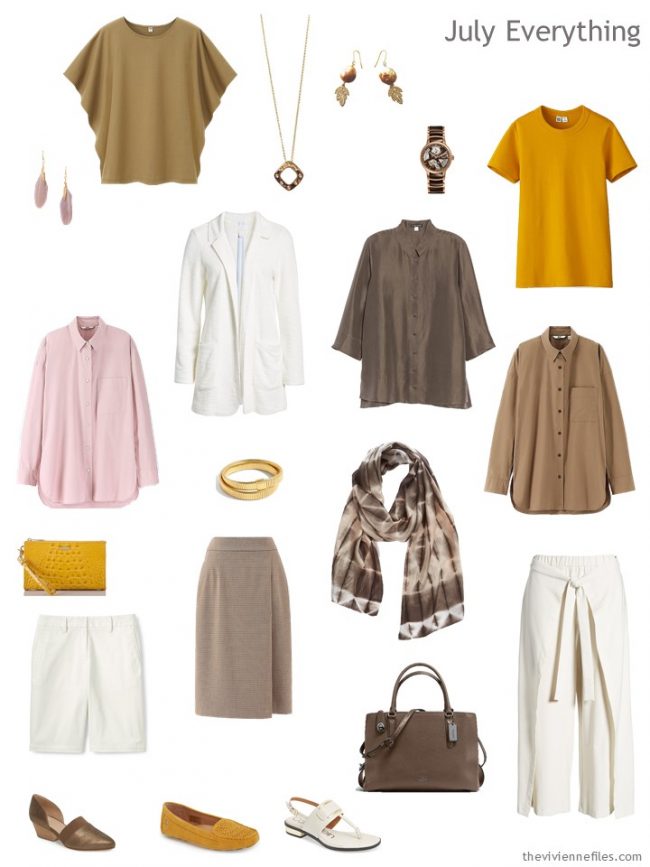 Her work has been recognized so much that she's been invited to be a guest lecturer at THE university, for a YEAR! She traveled there in the fall to negotiate the particulars of her schedule, and what her content will be…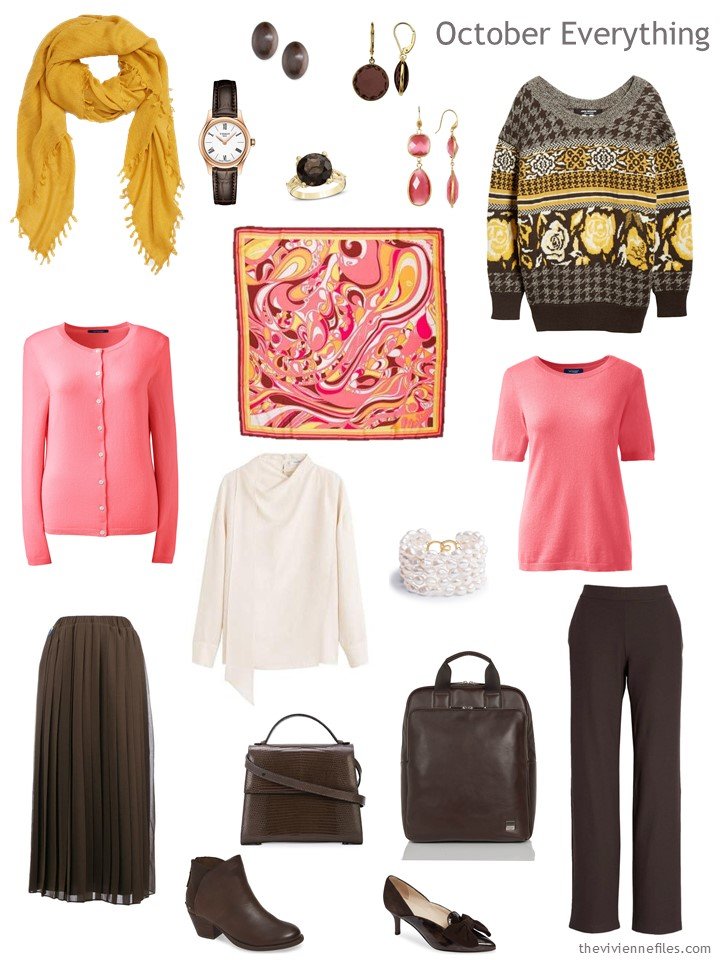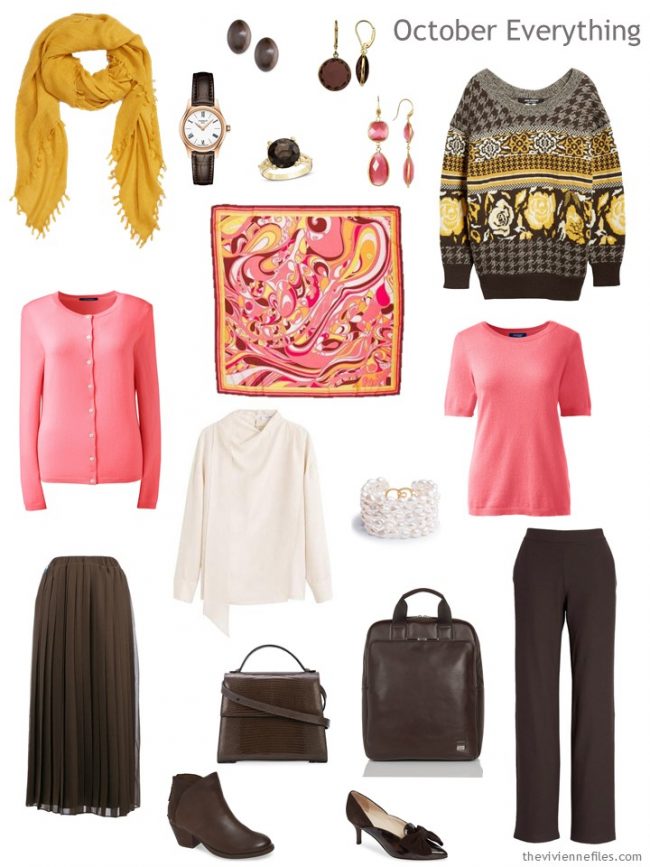 This wardrobe isn't for everyone, but for the right woman, this is a versatile and VERY "statement" way to dress: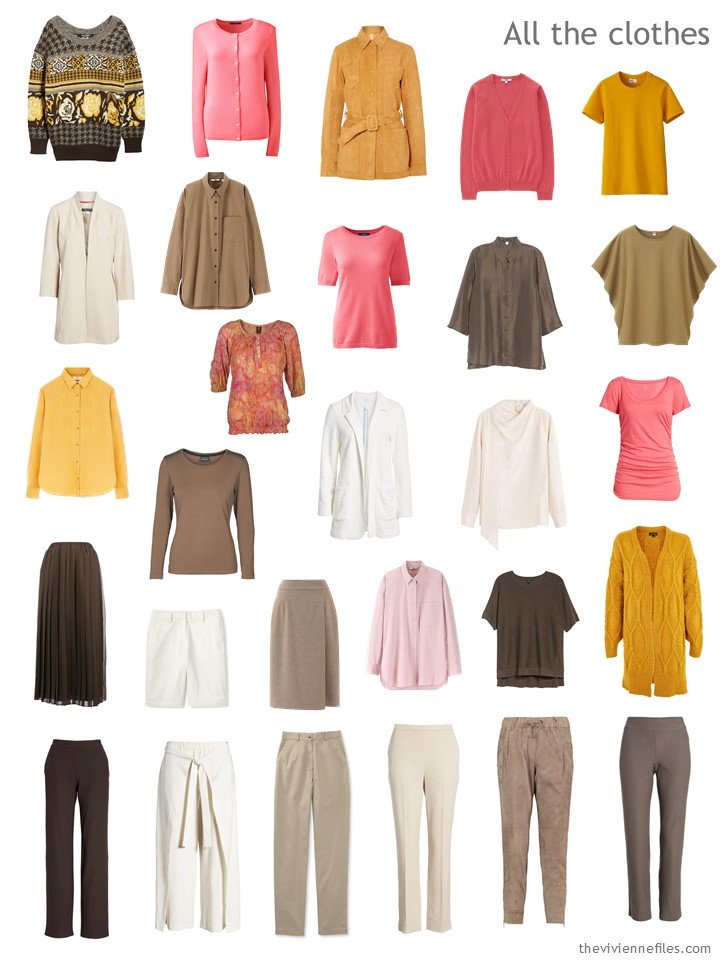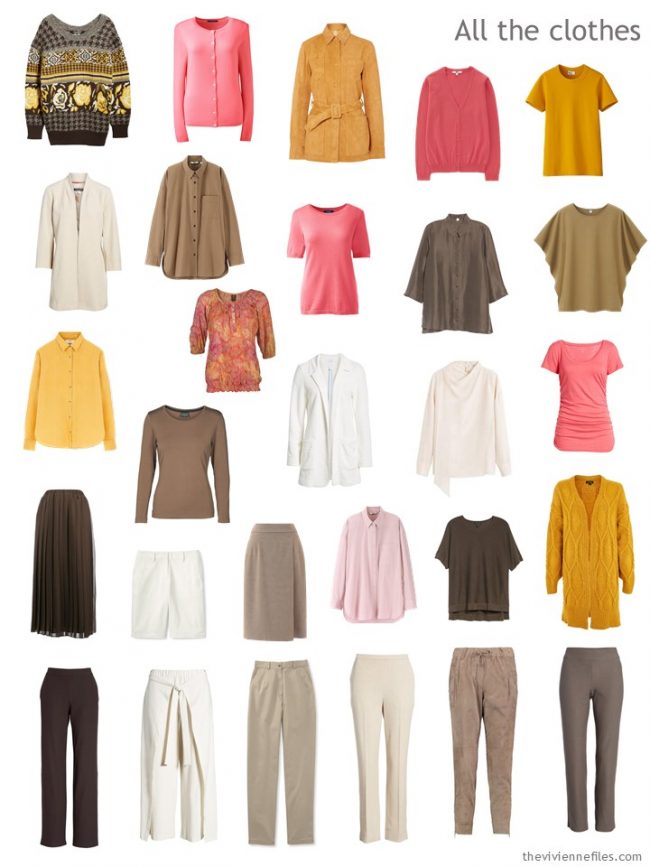 I'm particularly smitten with her accessories; some of these scarves are amazing! (and 3 watches? She's an adult – why not?)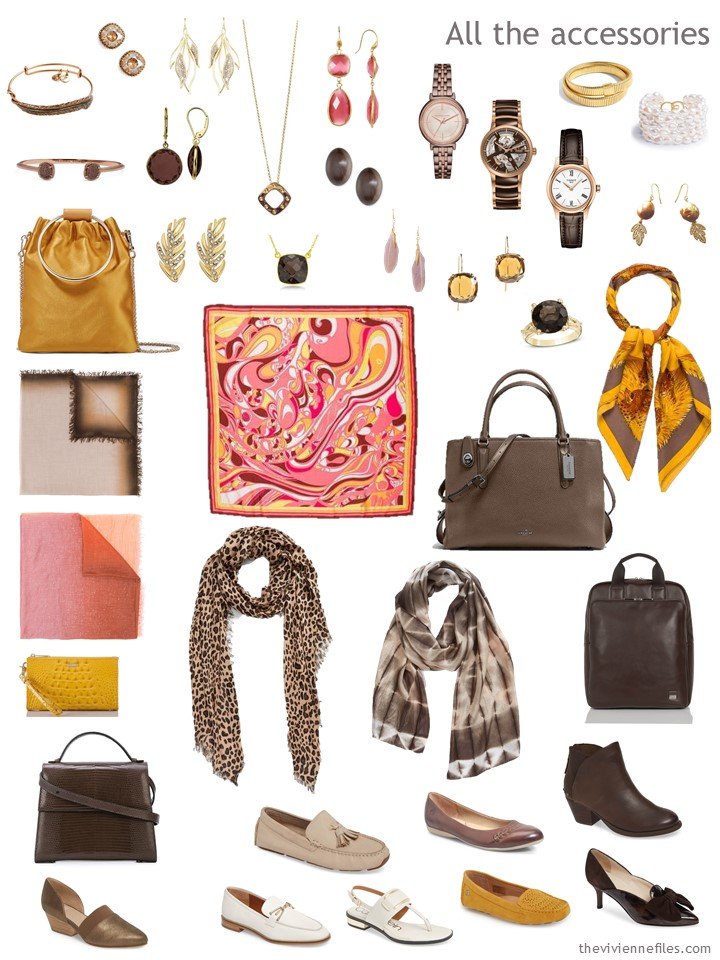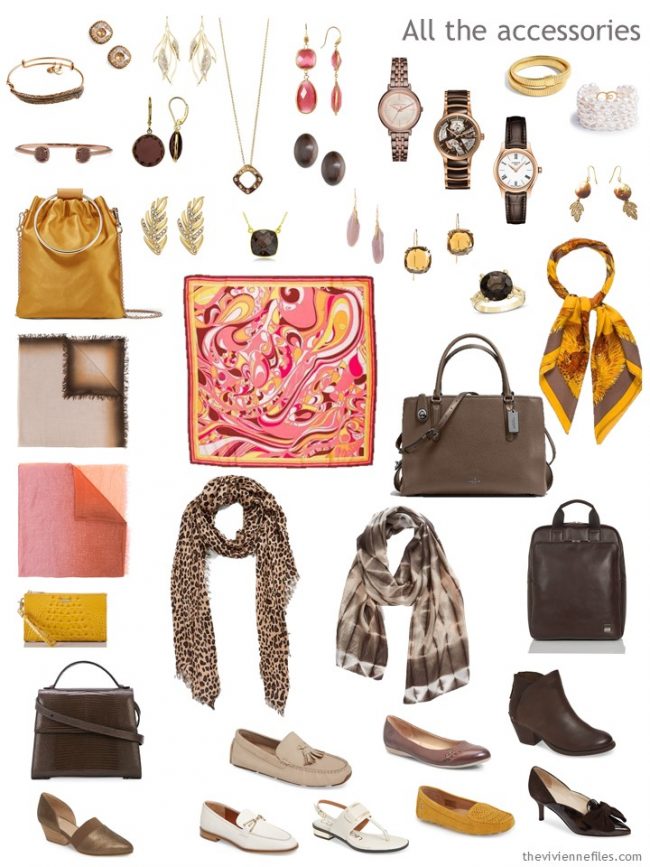 But what to advise for her? I've been thinking and thinking about her upcoming work responsibilities, the way she might want to dress for them, and how this new gig might affect her day-to-day life. If, for example, she's going to move into a flat near the university, her laundry facilities might be limited. This could mean that she wants a few more shirts and tee shirts to get her well through a week without needing to wash something at the last minute!
I wanted to lend her just a bit of authority; older, more conservative faculty members are going to be a bit startled by this bright and lovely woman in their midst! A blazer, and a skirt that works with it but doesn't match (and that costs a FORTUNE), is my first thought…
And a bright sweater to wear under it! My memories of college campuses in the middle of the winter are NOT memories of being too warm!
While she could certainly use a couple more shirts or tee shirts, I thought that I wanted to get her some more of the gorgeous gold that she loves so much. Couple that with my undying love of cabled sweaters, and you can guess what else she's going to buy!
Finally, some lovely boots, and a whimsical brooch. I love a good brooch…
Each of these garments blend in beautifully with her existing wardrobe, giving her a range of outfits that will be suitable for her new, temporary position. Every day she's there is sort of like a job interview for a permanent position there, so if she finds it congenial she will want to consistently put her best foot forward.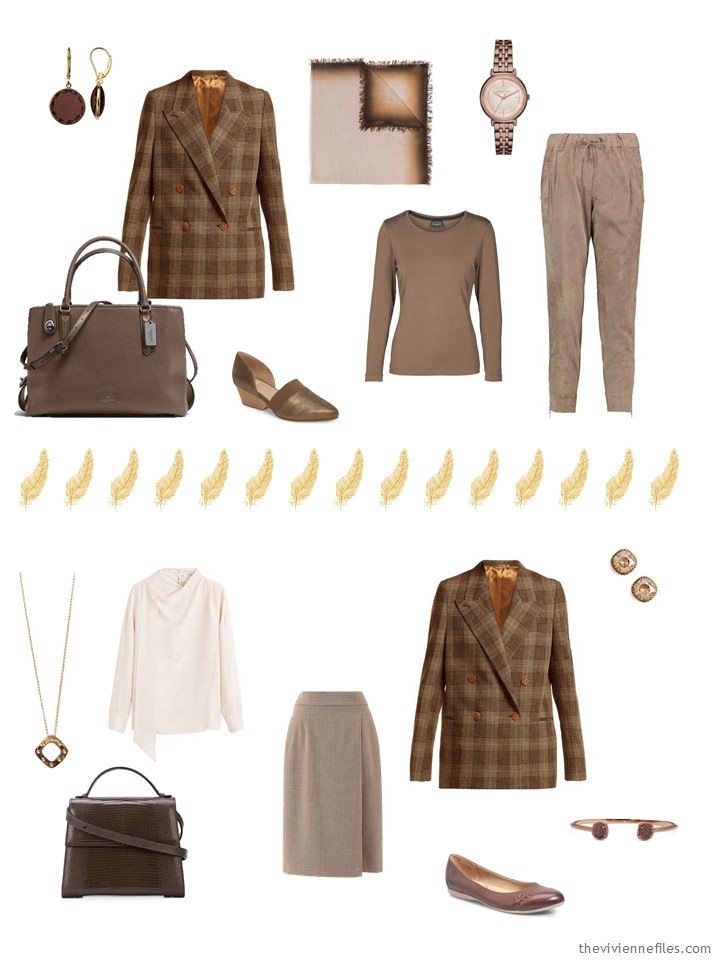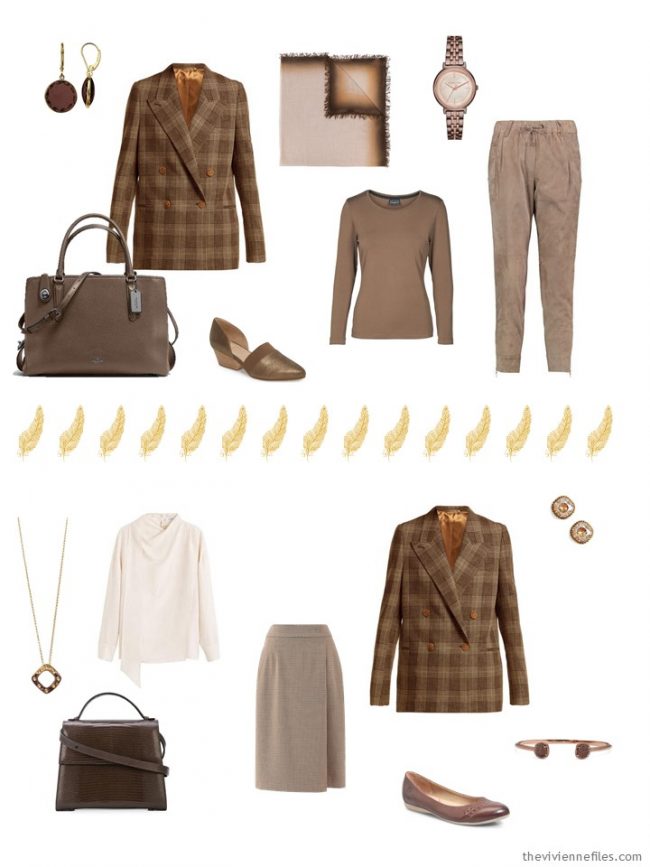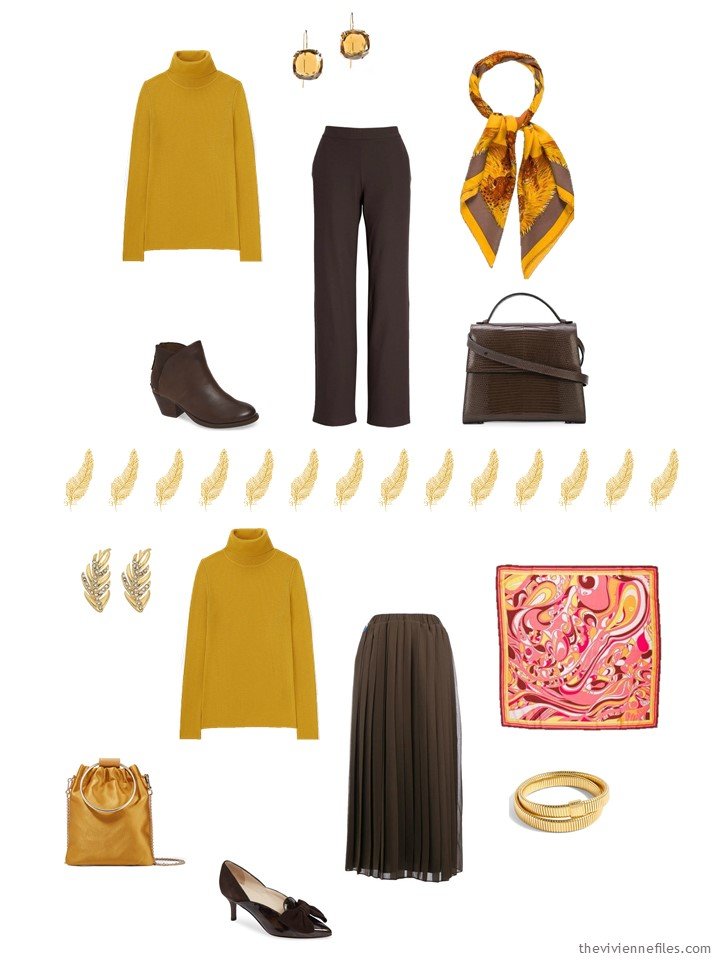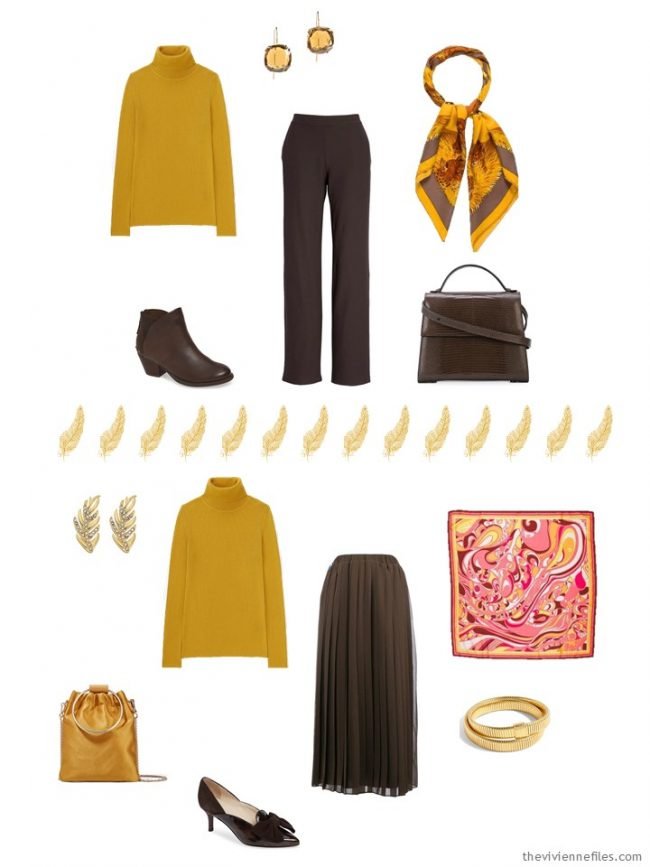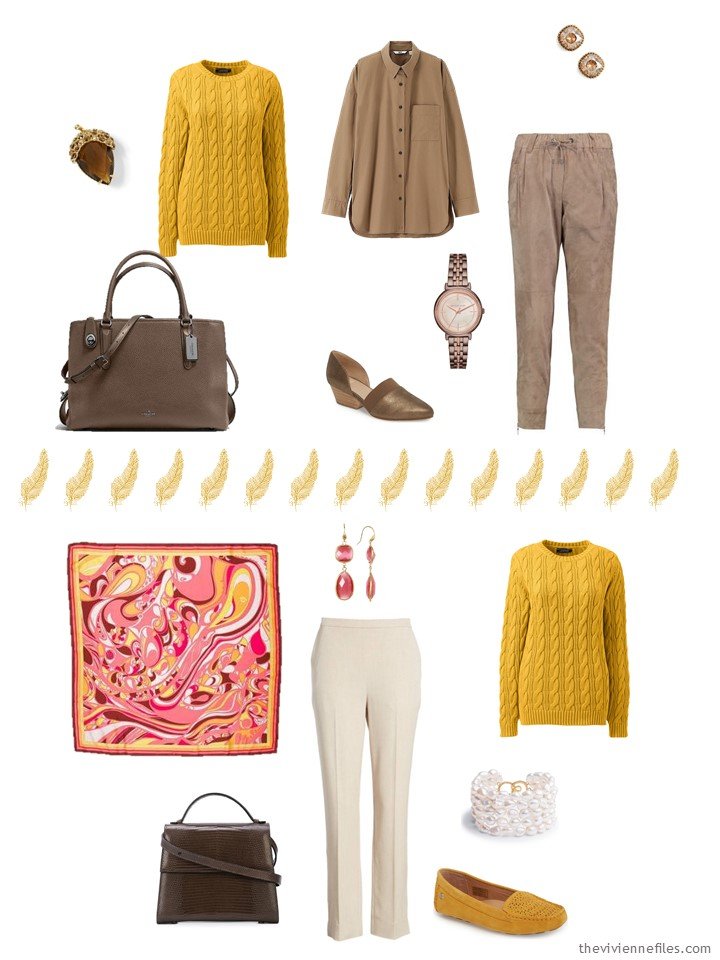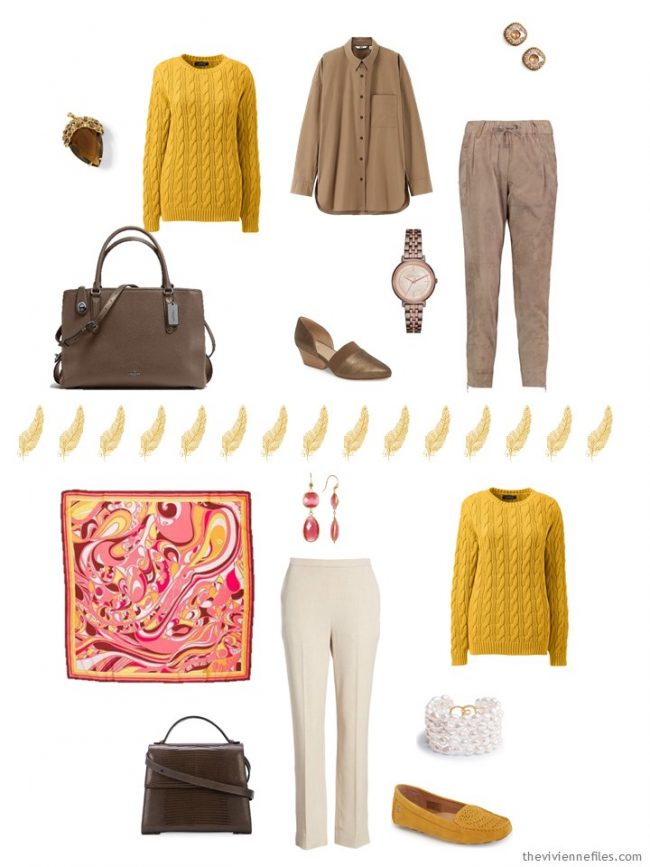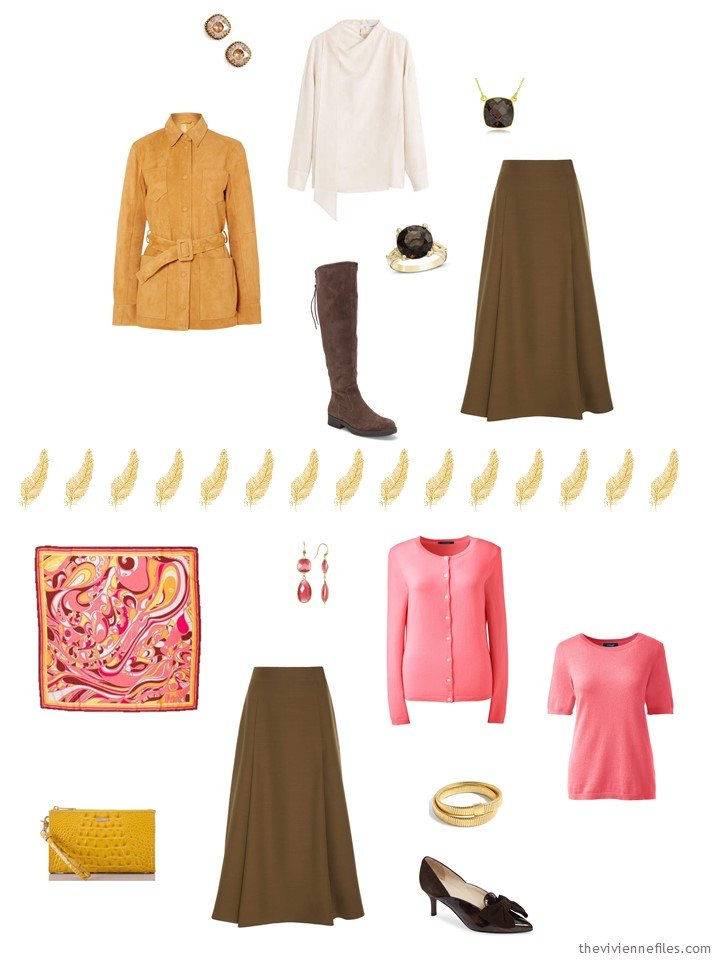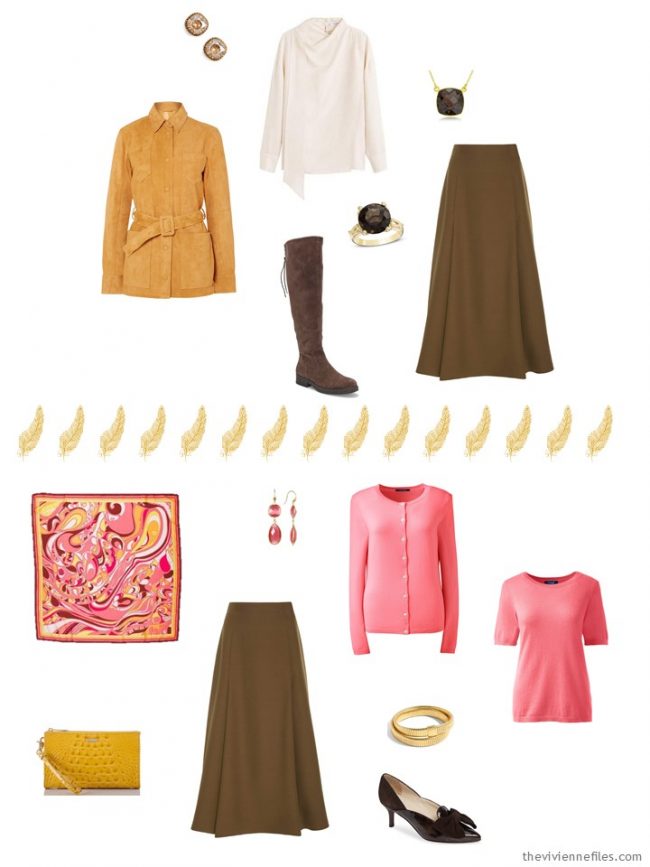 Can you imagine how you would pack if you were going somewhere for a year? I would LOVE that…
love,
Janice