december 19, 2018
Ahhh, our heroine, the heiress… Her favorite image is a really amazing photograph of the surface of the moon: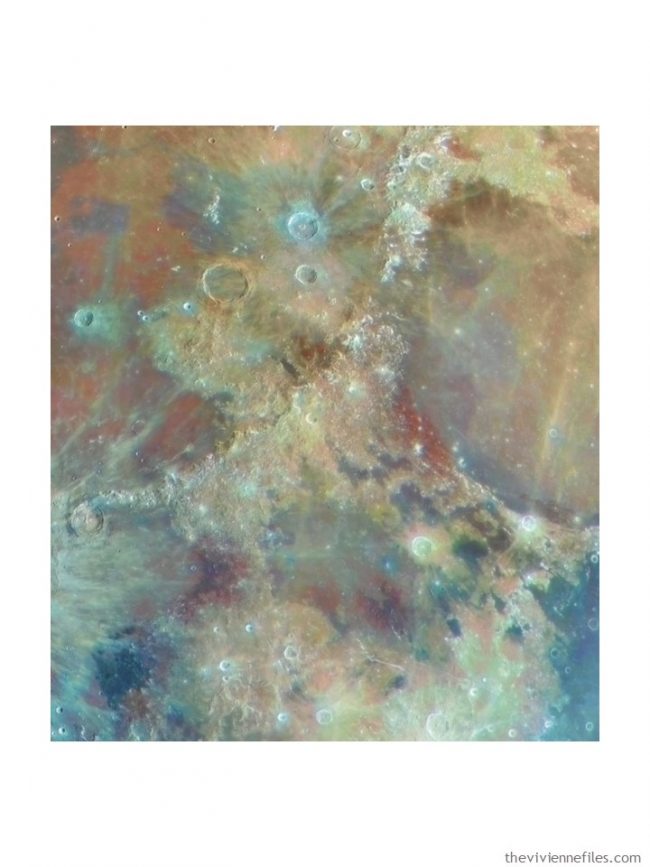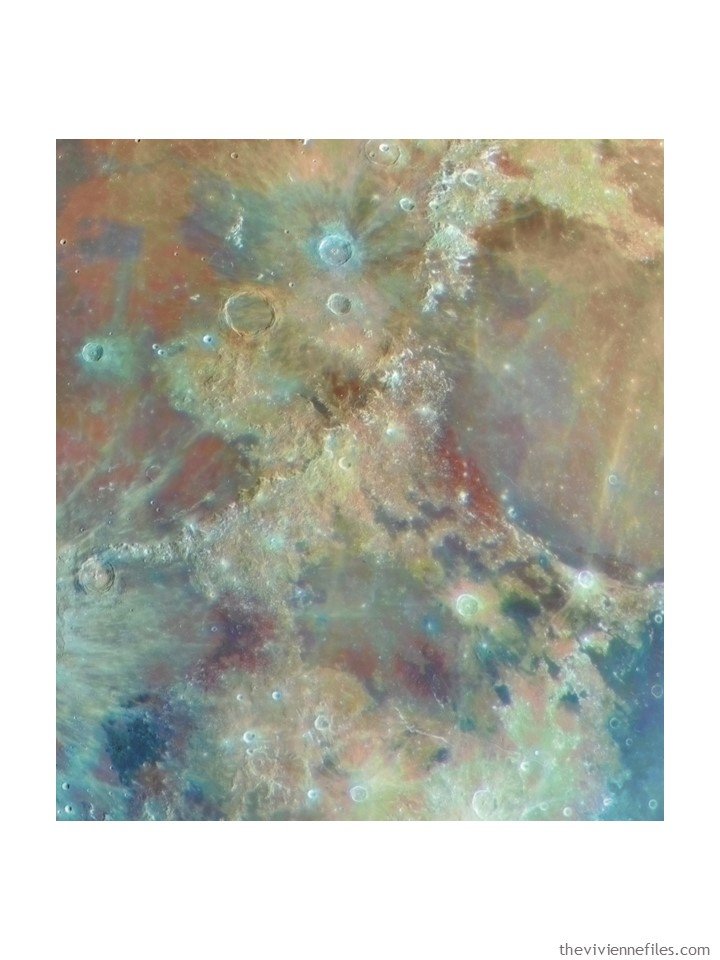 She has used these colors for years as the inspiration for the colors in her wardrobe – not always easy to find, but she doesn't need to own THAT much…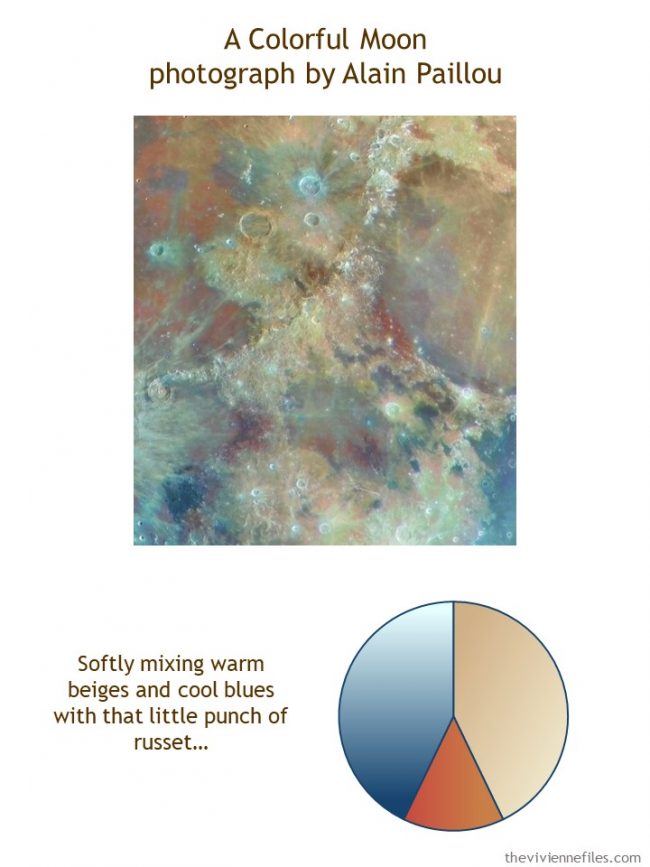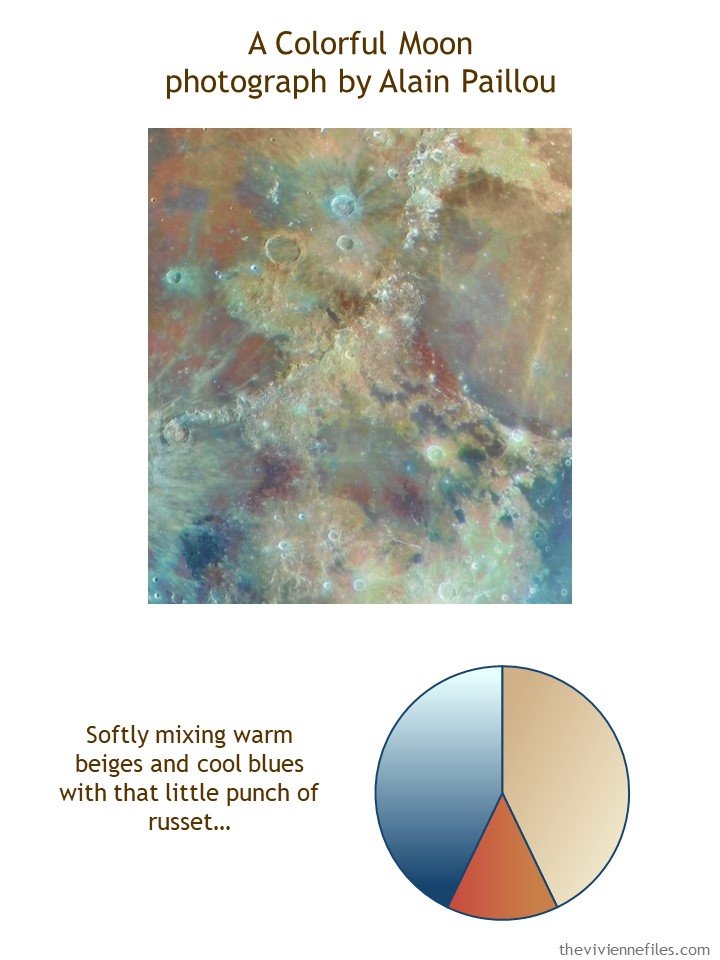 When we first met her back in January, she had just fielded a call from Probate Court, who needed her to come sign some papers… She was a bit stunned to receive a quite large expense check to cover the cost of her 2 hour train trip!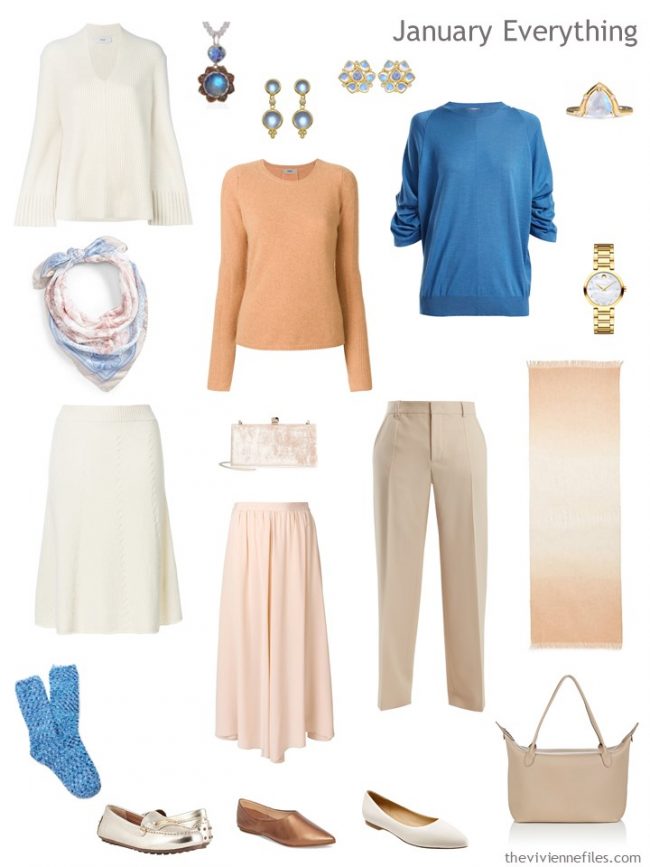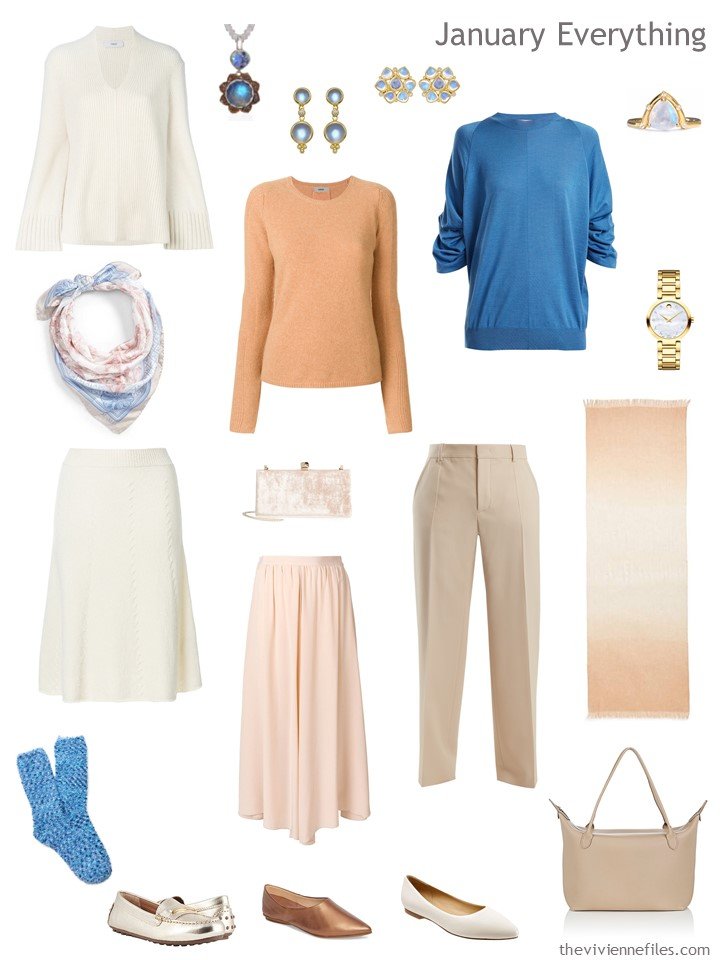 In April she went to Mexico for a few days, thinking that she would visit at least a couple of towns to consider for her newly possible retirement!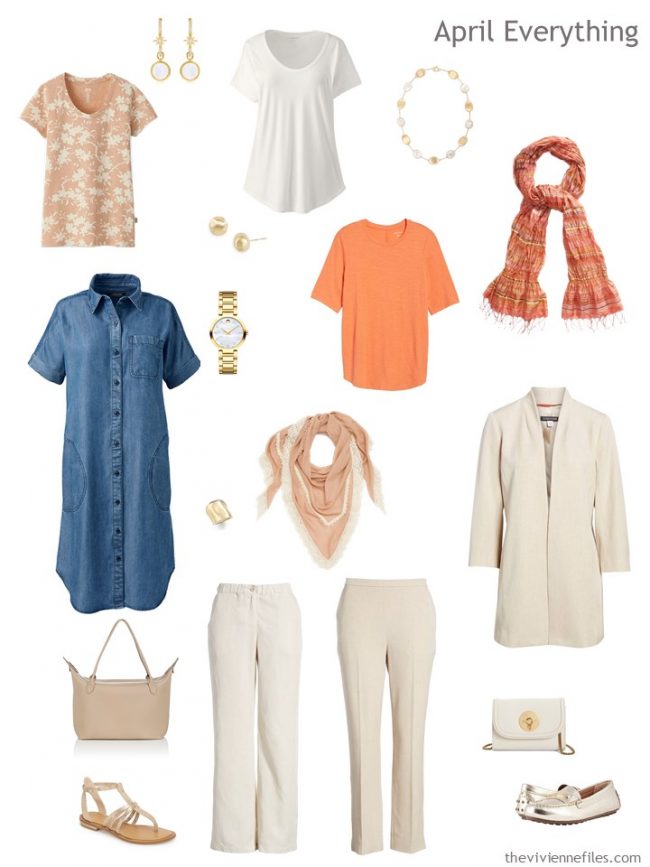 The great-aunt who left her all this money also left her letters – one suggesting that she live in Paris for a while! So in July she went to visit, to see how it all felt.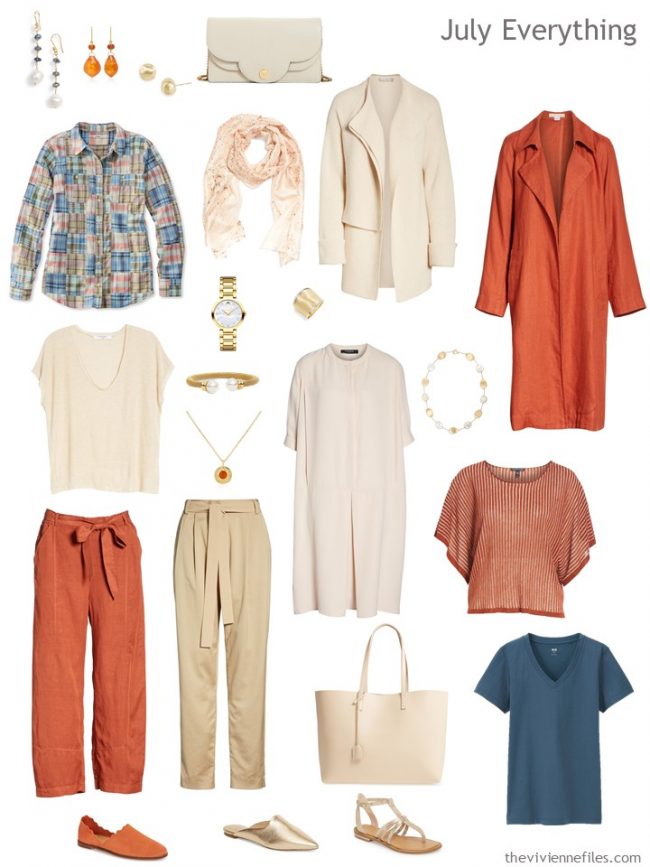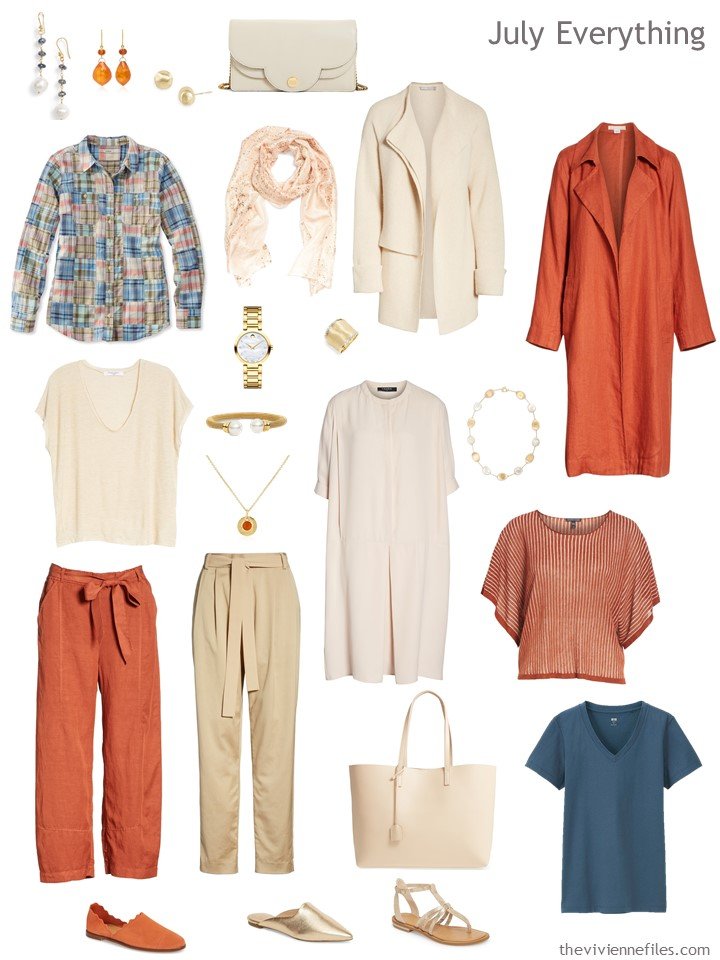 She was quite deliberate in making her choice – in October she spent some time in Ireland. Everybody she knows who has visited there has loved it – that has to be good, right?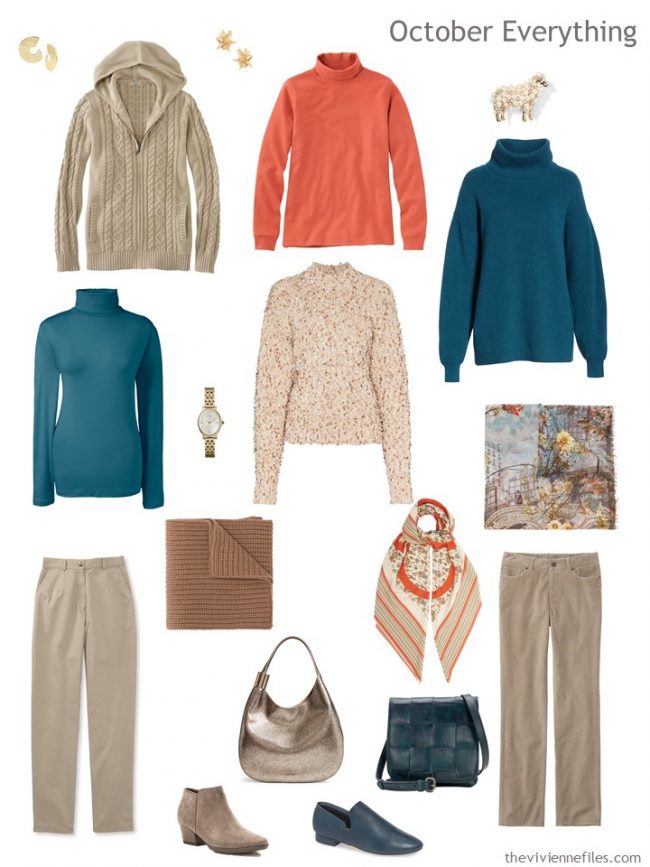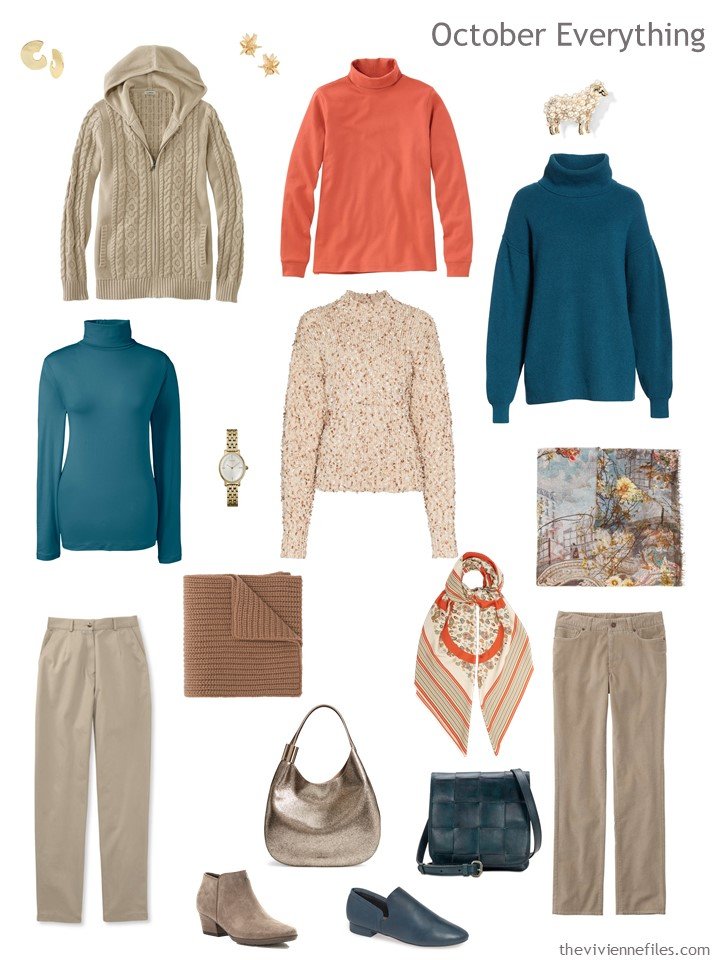 Her wardrobe covers all the climates, while being very disciplined in the range of colors: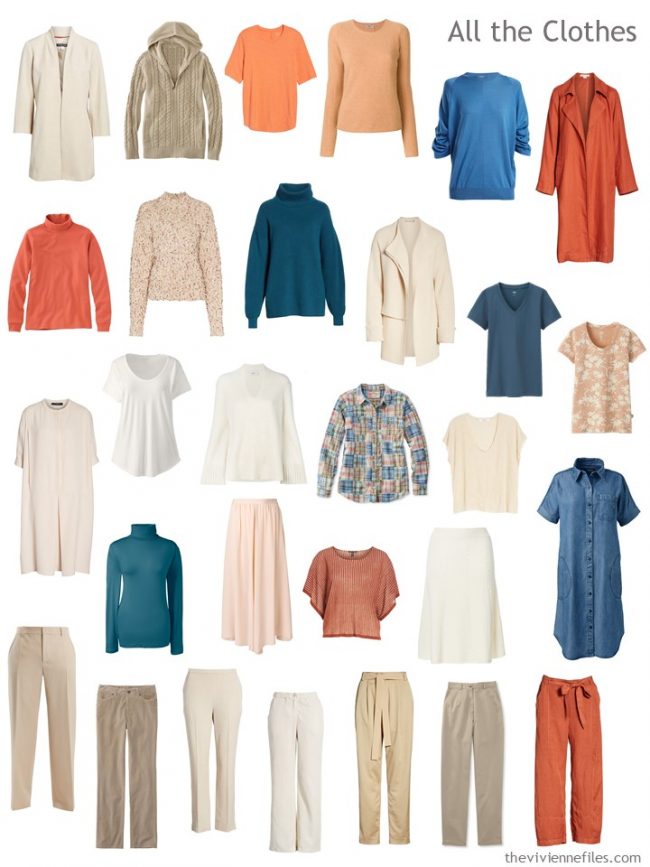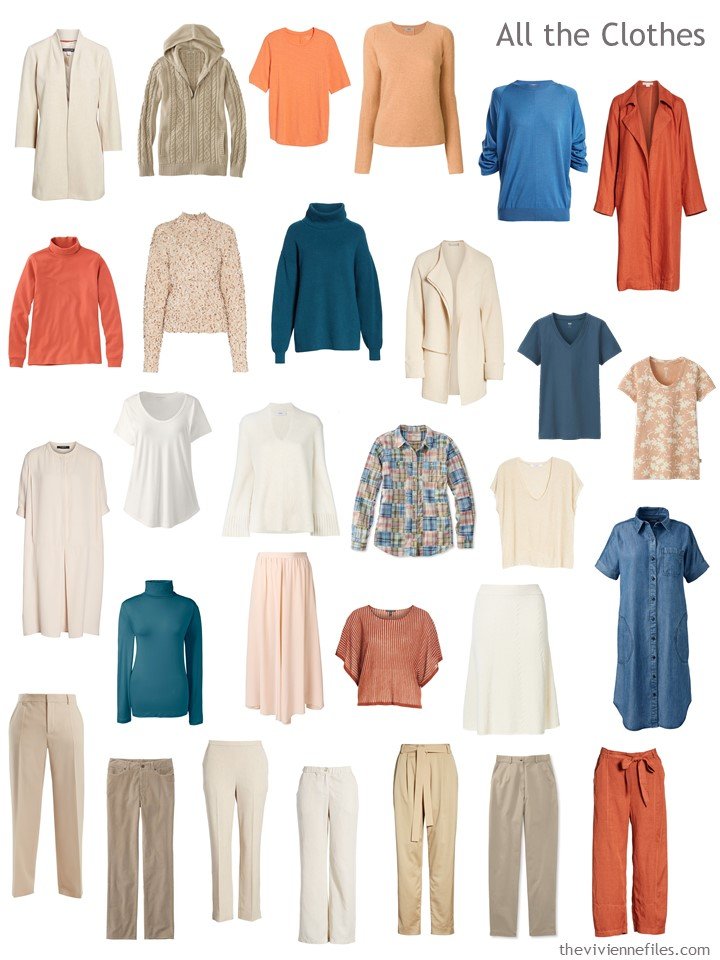 And her accessories are just as smashing as you would expect from someone with a clearly-defined style and a deep pocketbook!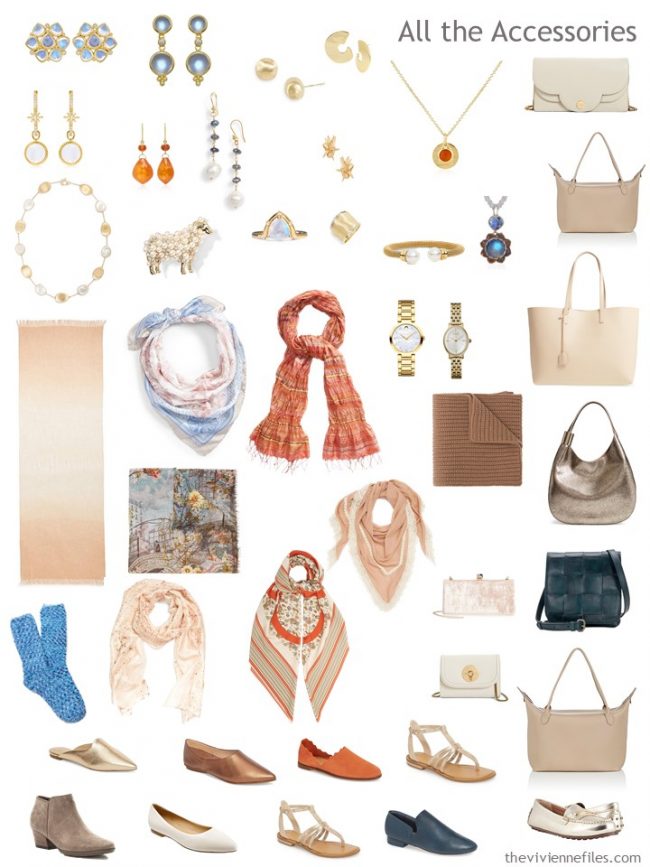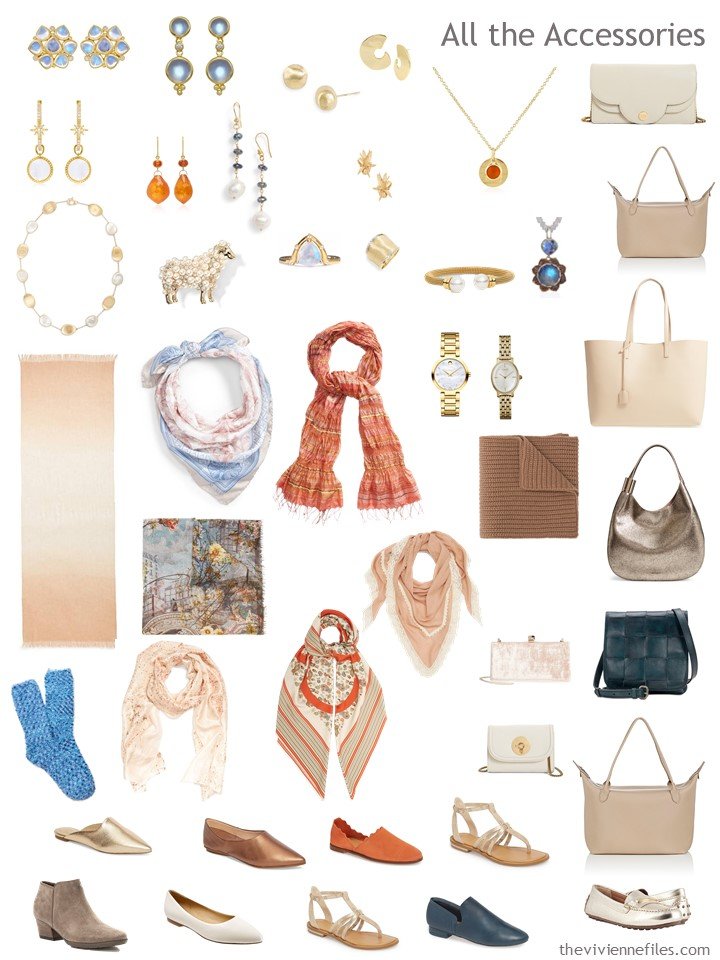 After much consideration, she's decided that she's going to spend at least a year renting a house in the west of Ireland! Most rentals are furnished, so she really won't need to bring much except her personal effects and any bedding or kitchen things that she particularly loves.
Since she's planning to move in January, she really needs to beef up her wardrobe for cold weather! (a big, warm, waterproof coat is going to be important…) But she wants to try to stick with her color palette, albeit the darkest shades possible.
I chose this for her – some things are still insanely expensive, but at least she has a choice of sweaters and warm pants. Waterproof boots are essential!
Ireland does get some warm weather every year (more each year, it seems…) so she wants to hang onto all of the things that she wore to Mexico and to Paris. But for the next couple of months, she's going to want to stay warm. Happily, her new garments work well in her existing wardrobe: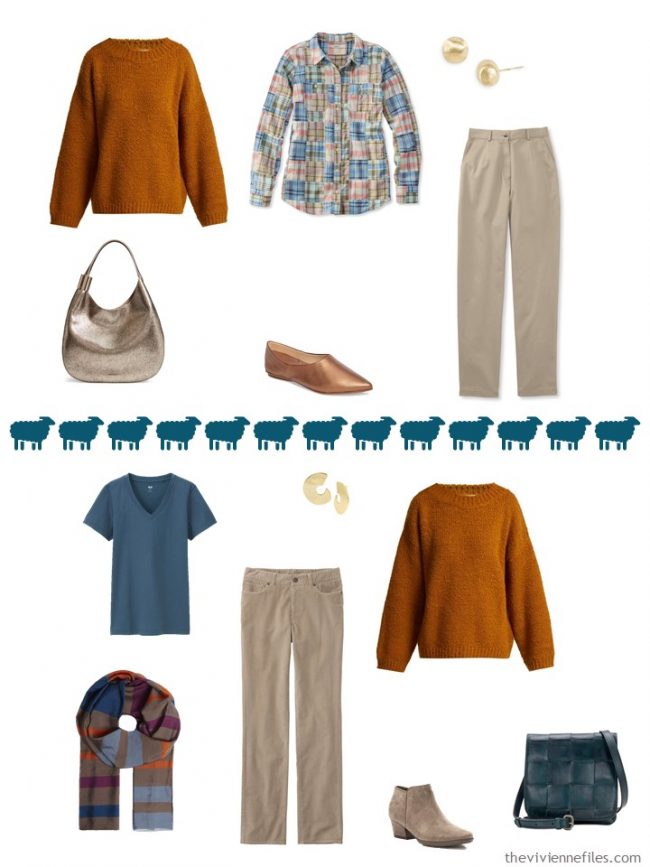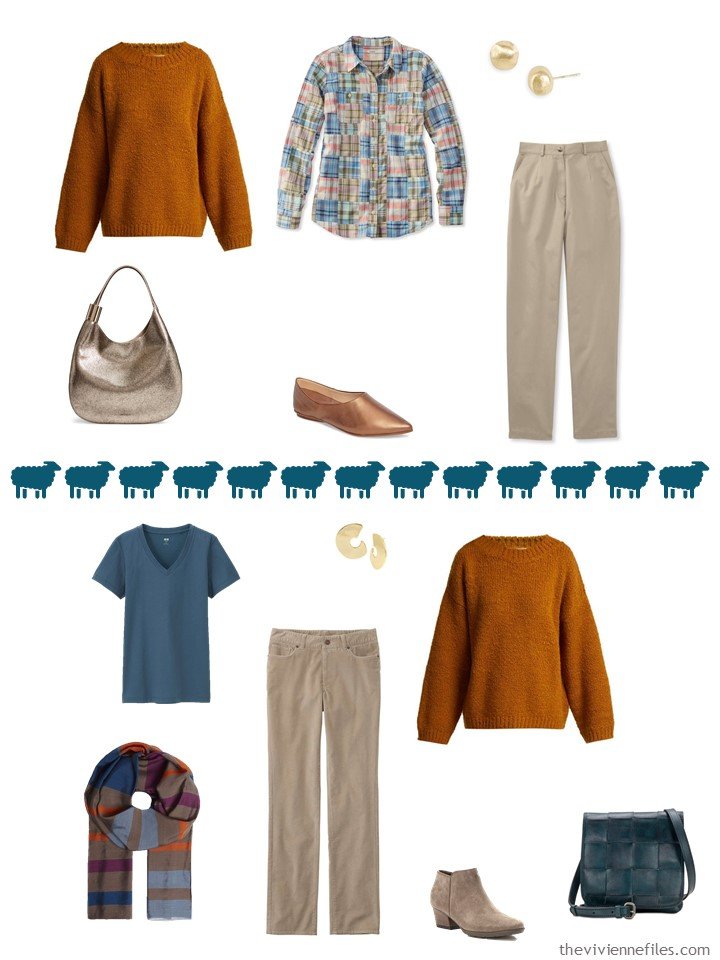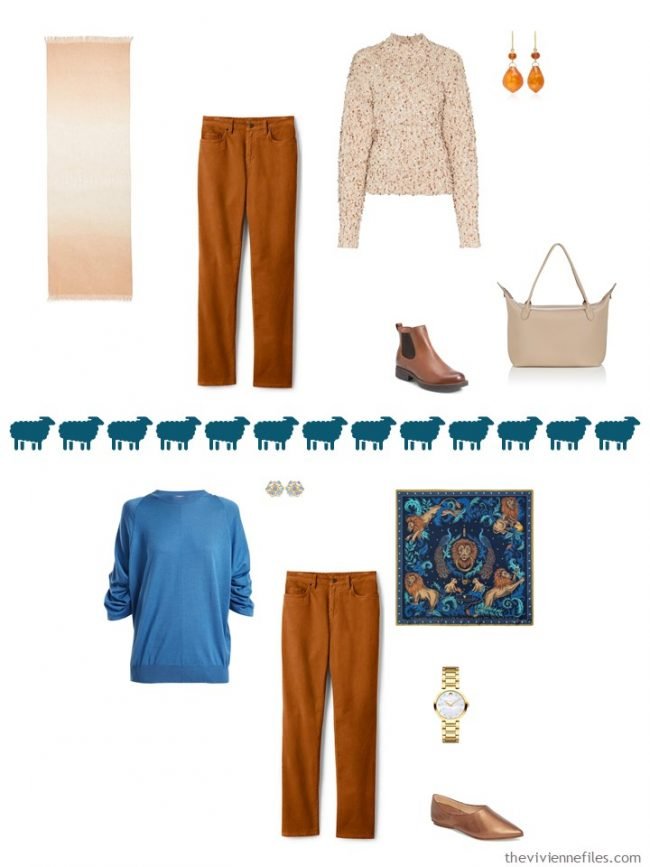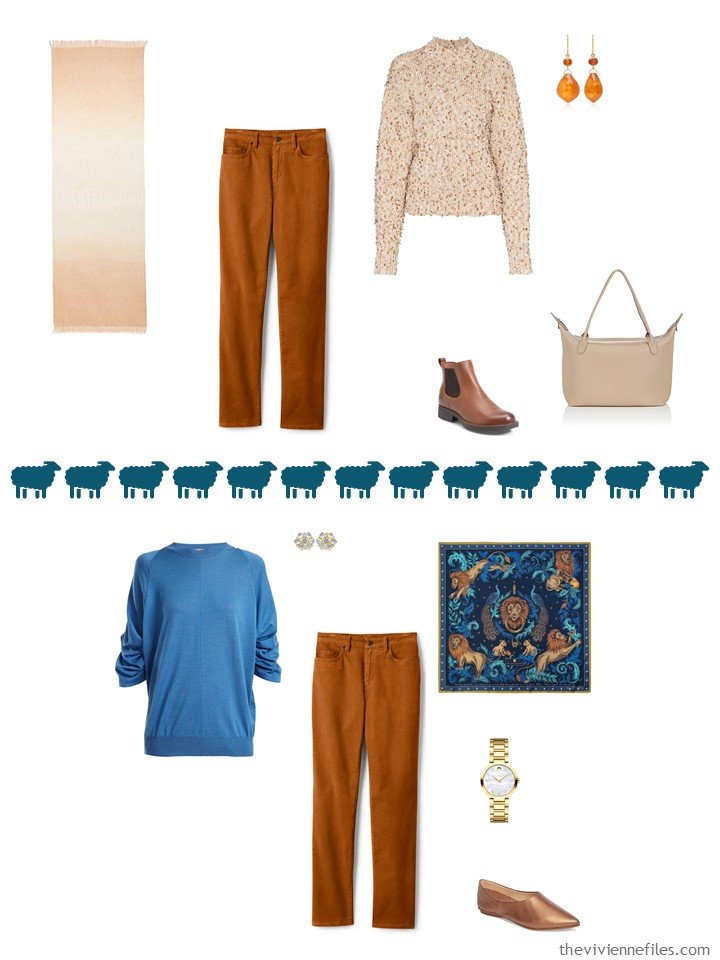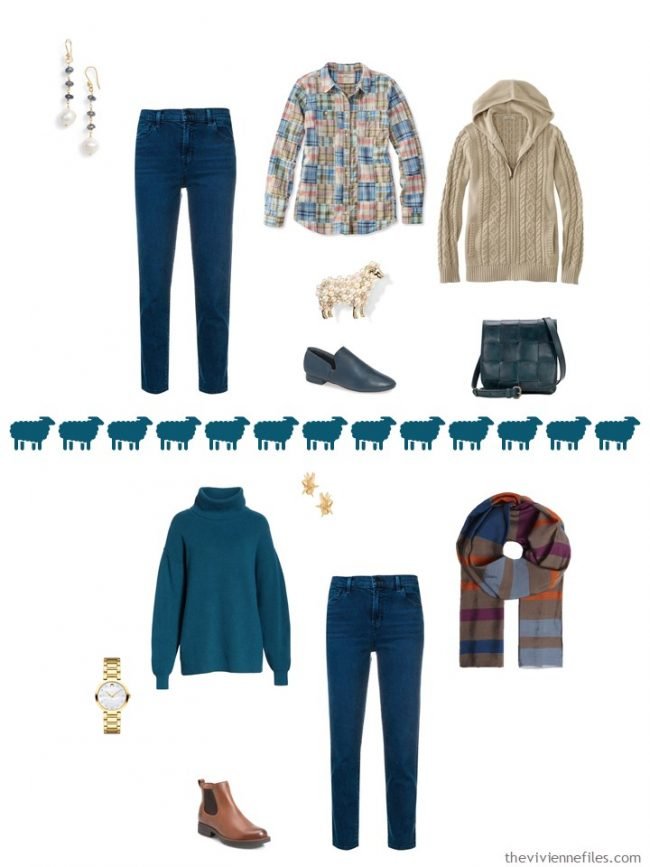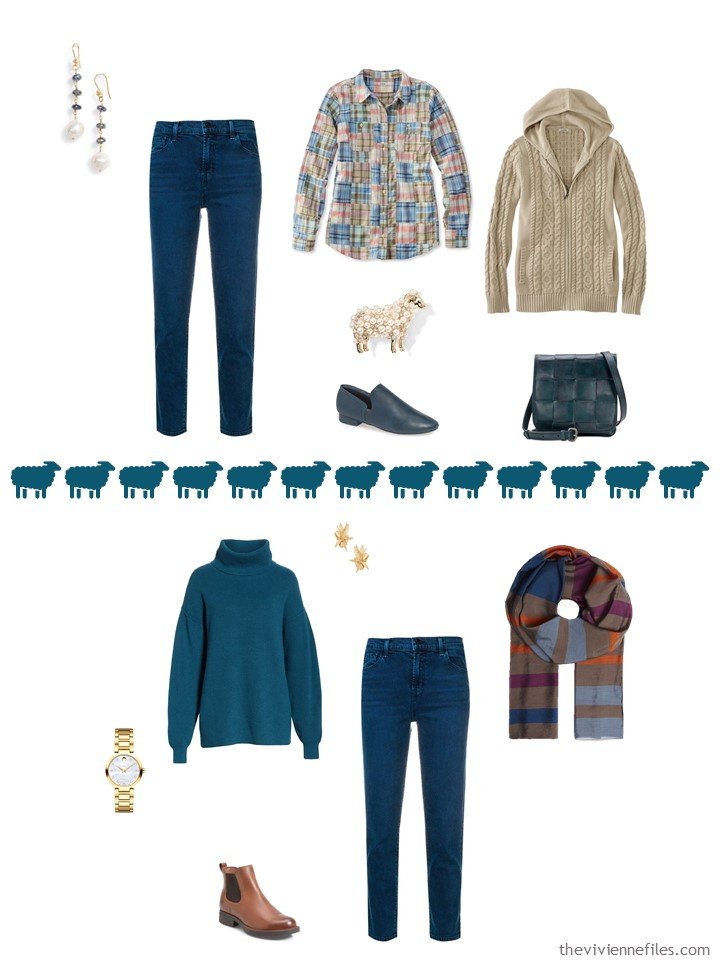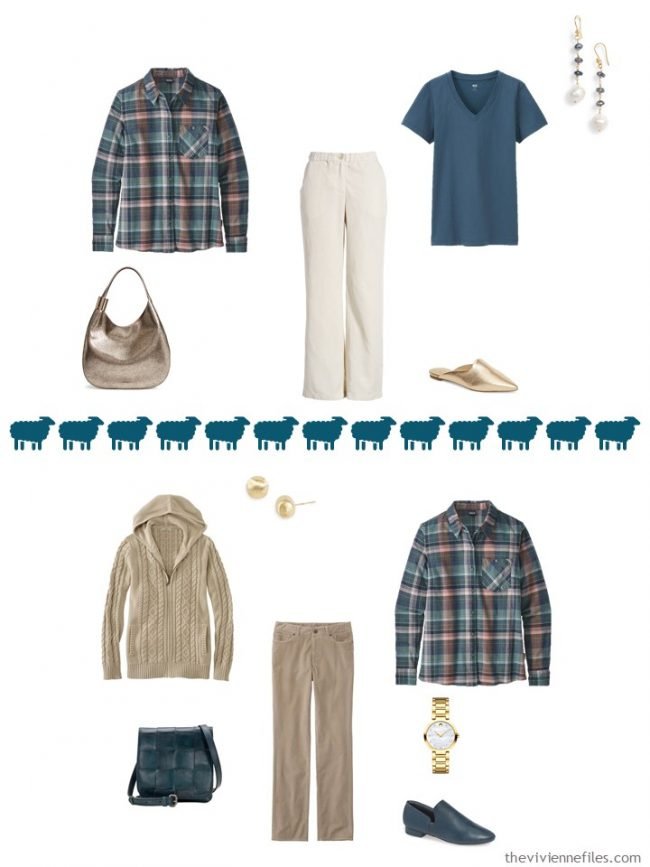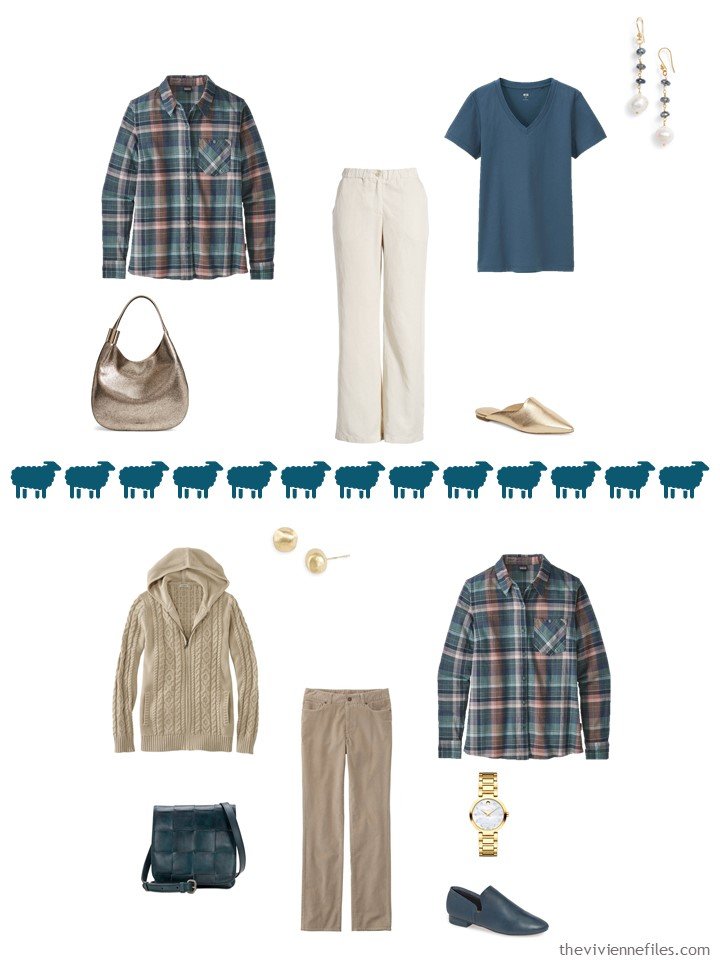 She may still end up in France, or Mexico, or somewhere that she's not yet even visited! Can you imagine the luxury of being able to live anywhere? Where would you go?
love,
Janice