December 14, 2018
Remember our friend the soil conservation engineer? The woman who is constantly reminding people that the brown stuff in which plants grow is SOIL and not just DIRT…
She's inspired by the potential inherent in healthy soil, the potential for things like flowers! So when she was choosing a theme and focus for her wardrobe, she chose this painting: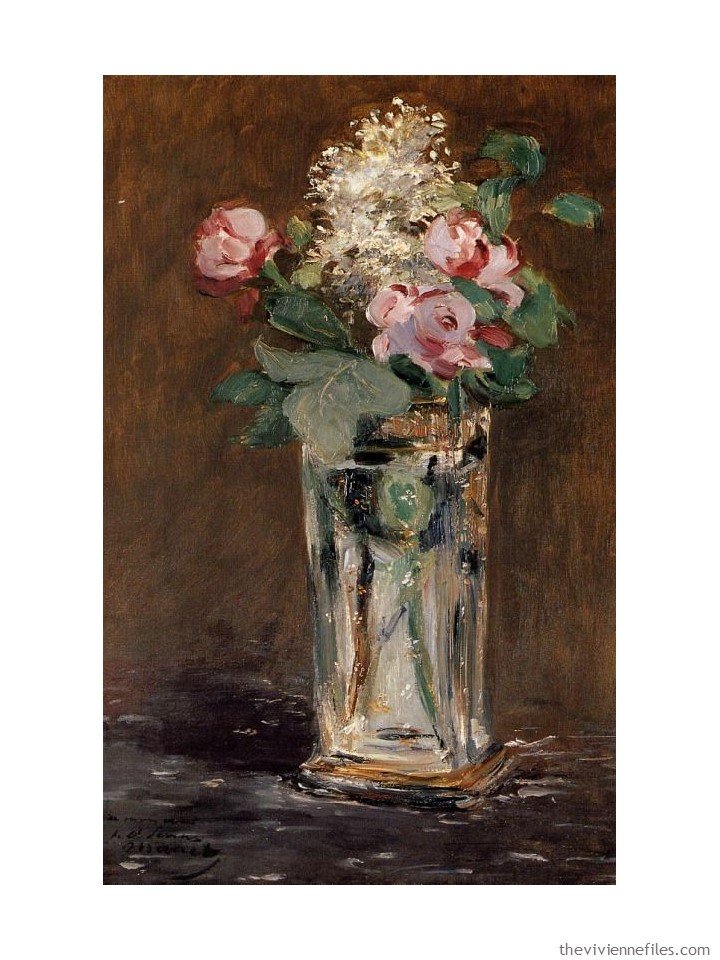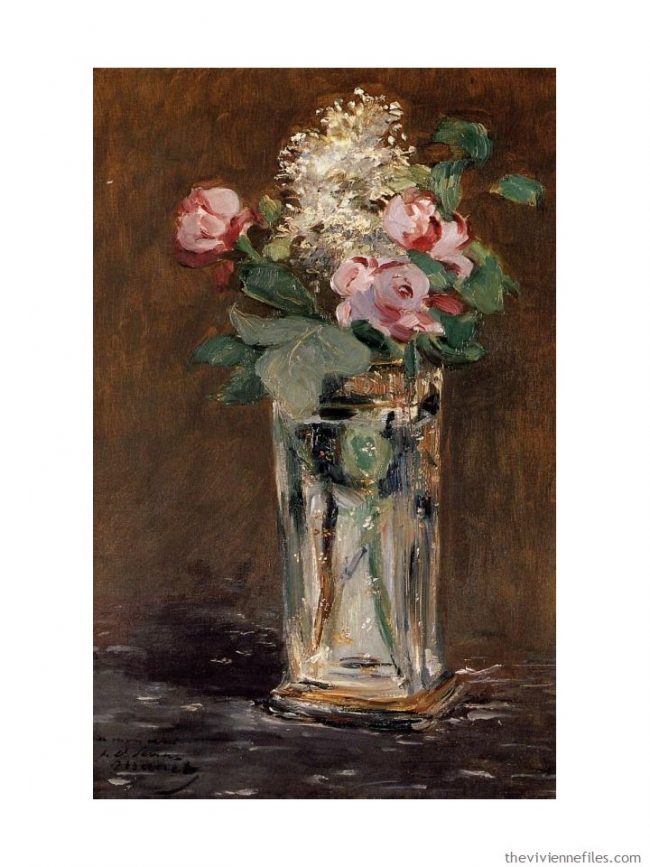 She thought about her priorities – softness with brown, feminine and timeless – and she isolated her favorite colors: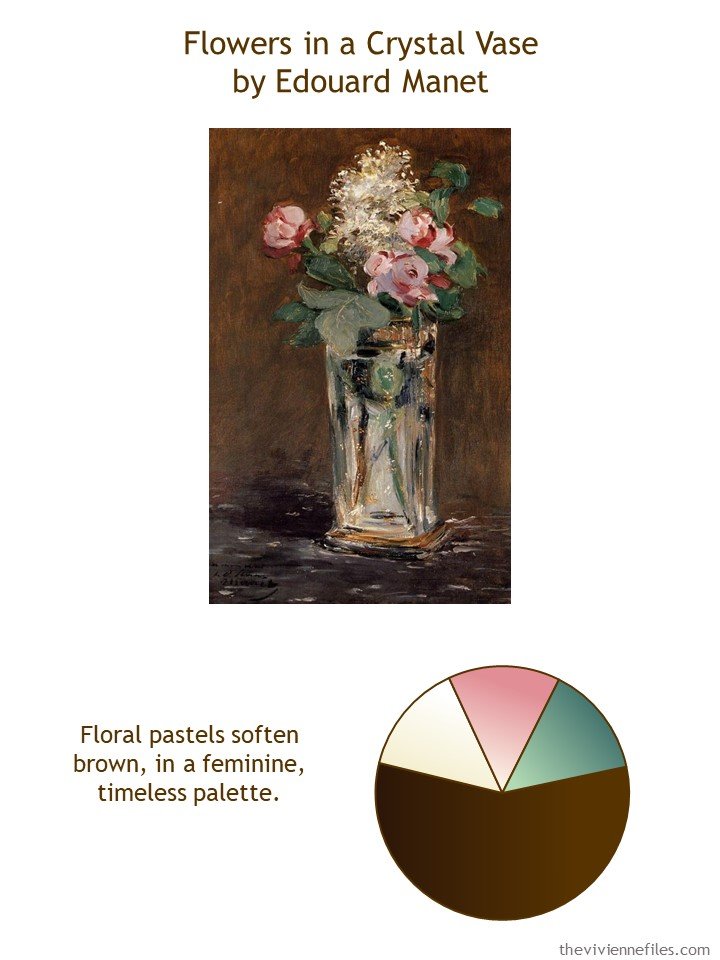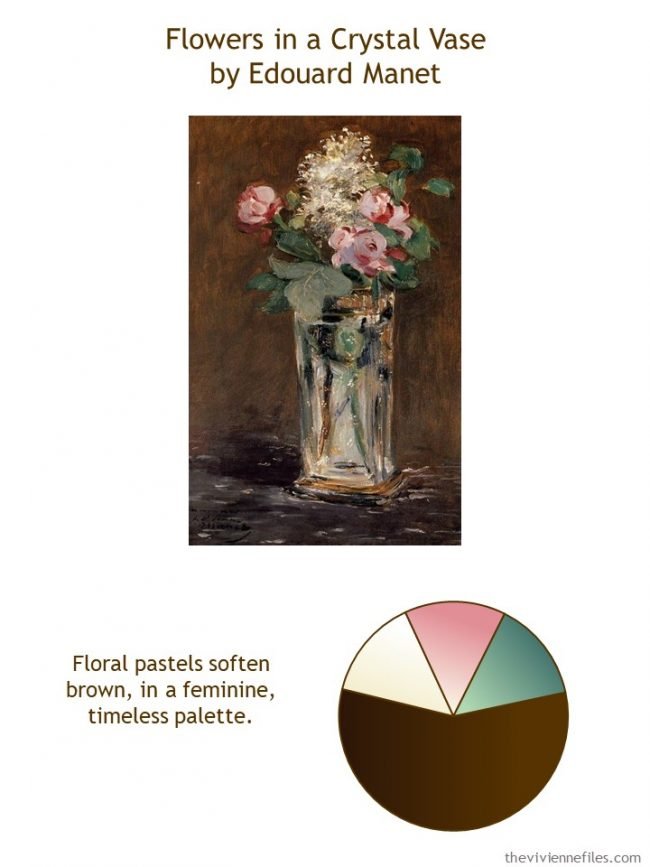 In January she got to go to a conference of soil engineers, which was a delightful chance for her to talk to people who deeply and truly understand and share her professional passion.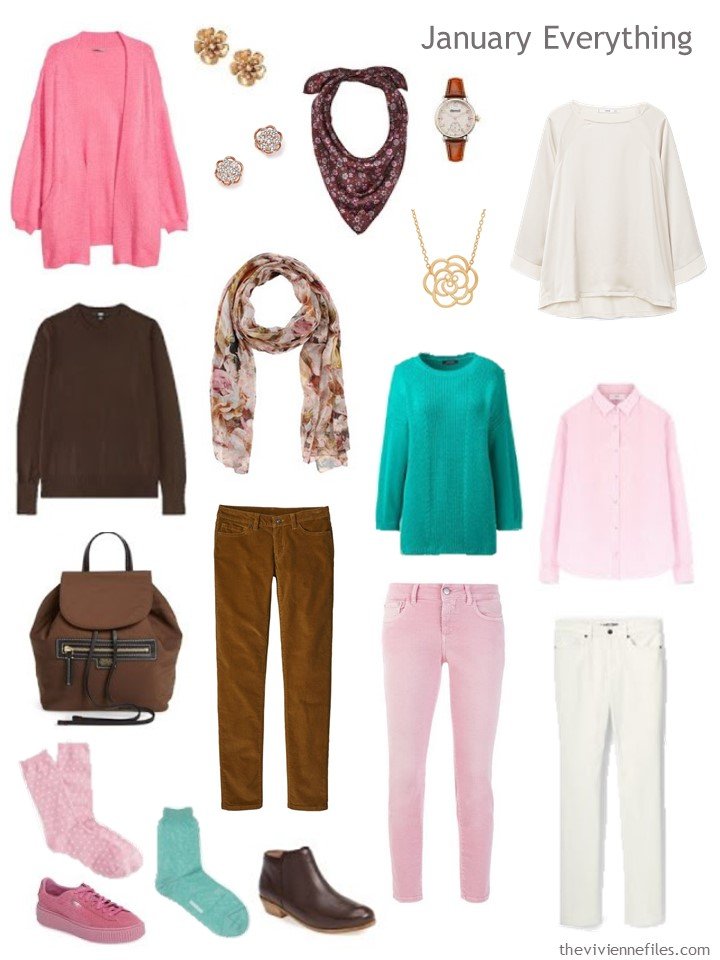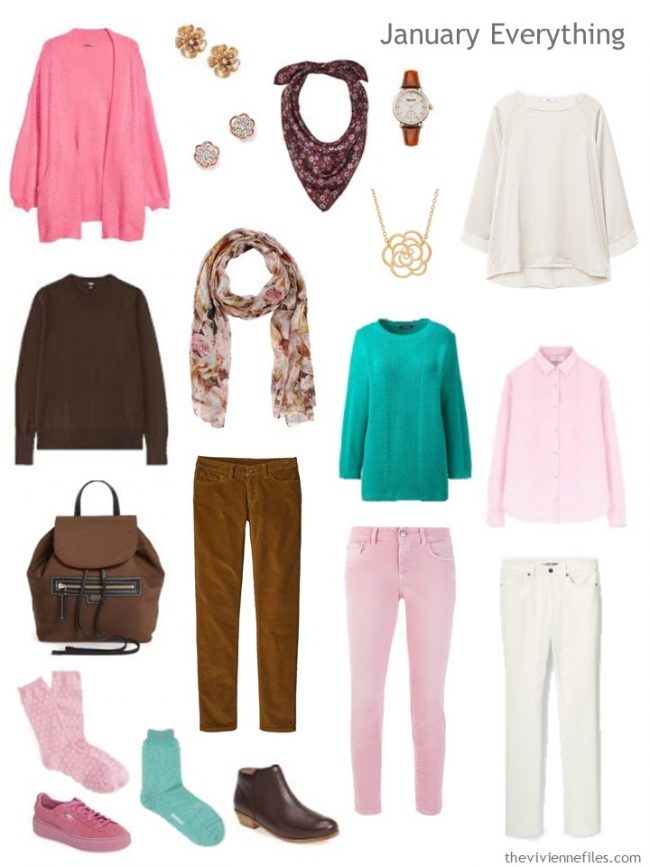 Her contacts at the conference worked out well – in April, she was invited to speak at some classes at the university for environmental engineering issues. Quite an accomplishment!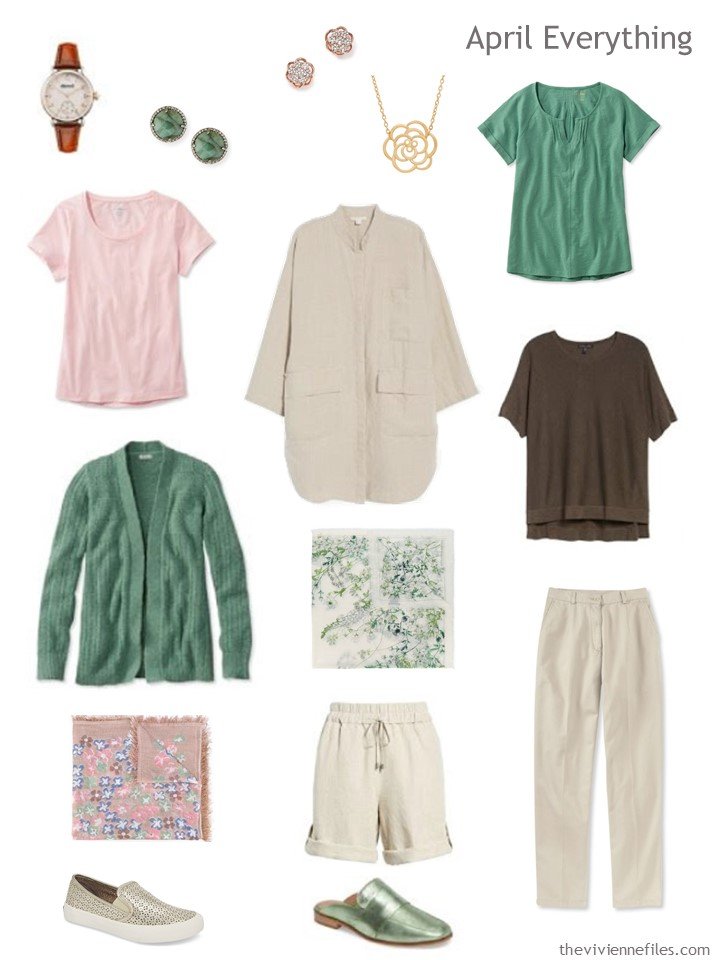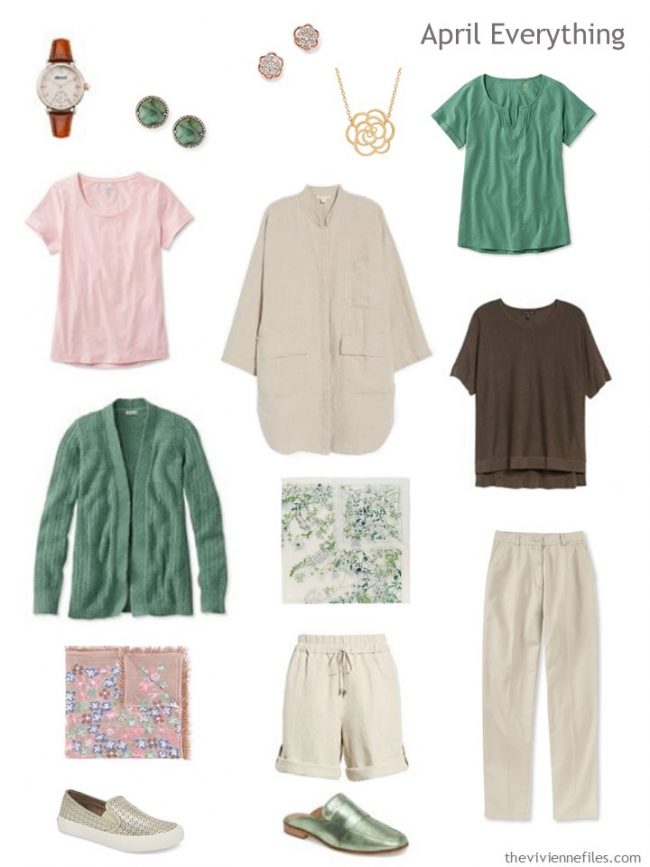 Her peers know about her enthusiasms – in July, when a washout created a great research opportunity, someone called her at dawn to invite her. She was out the door in minutes!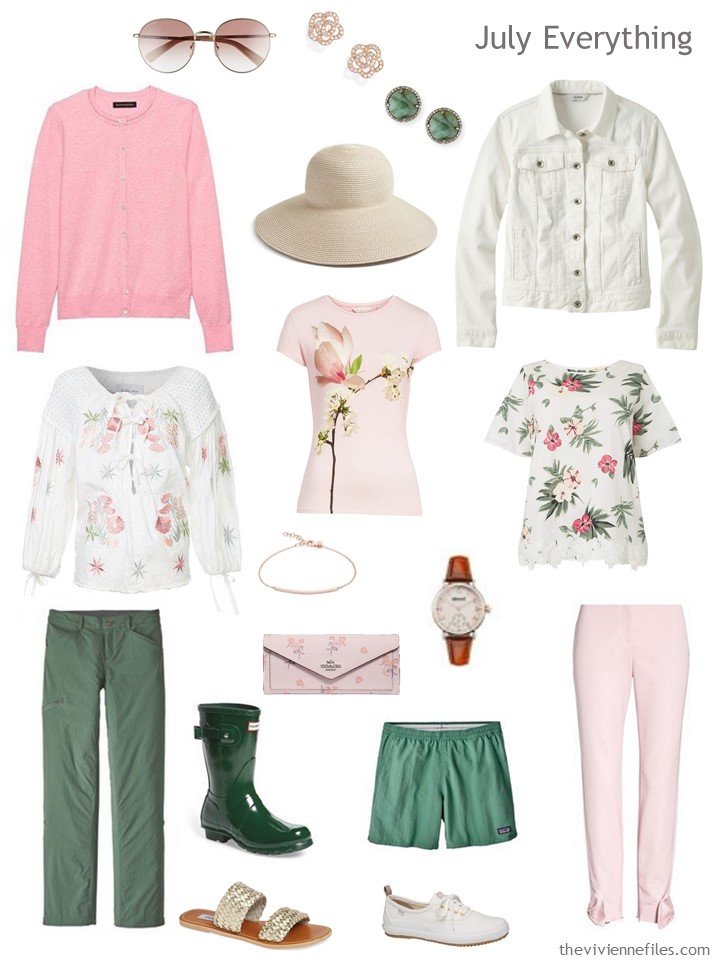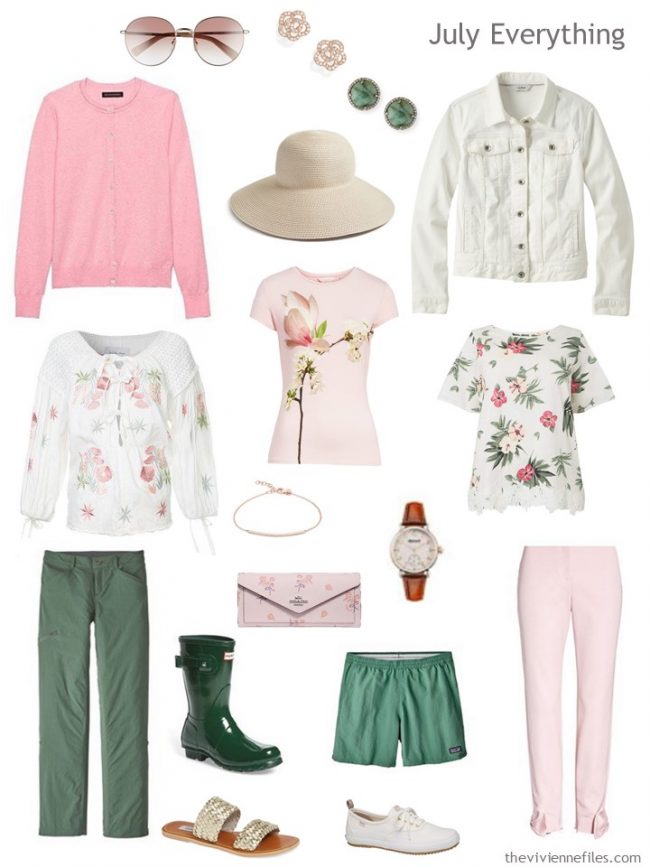 Her summer research paid of in a big way – in October, an entire research conference focused on what she and her friend had found that summer morning…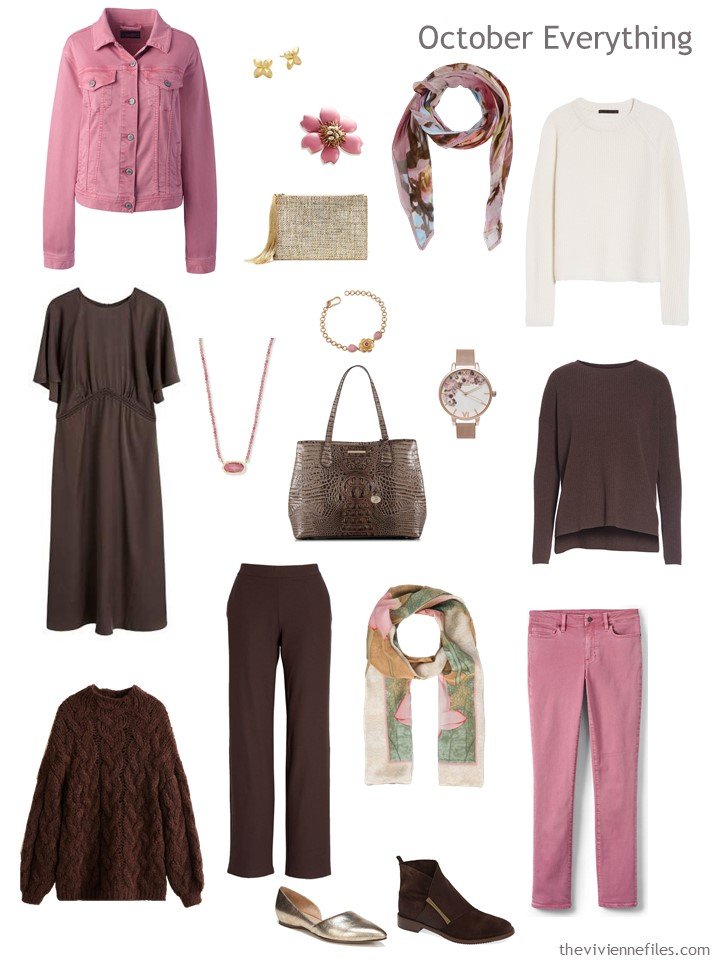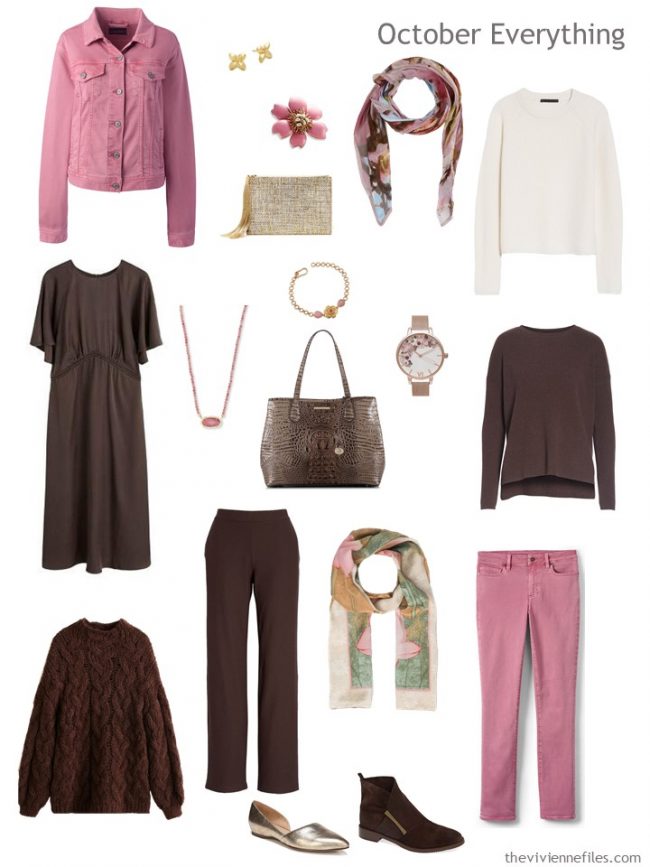 I love this heroine. I love her passion for her work, for her personal style, for her lack of concern for what others might think…
When I pulled together her entire capsule wardrobe, I only saw a couple of things that… jarred? Maybe?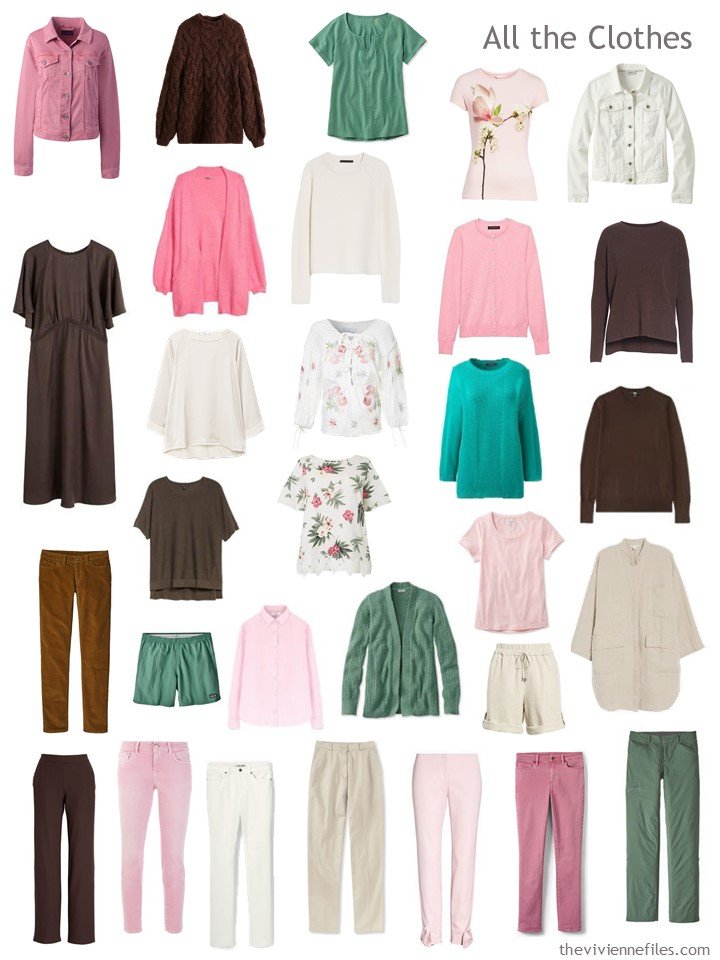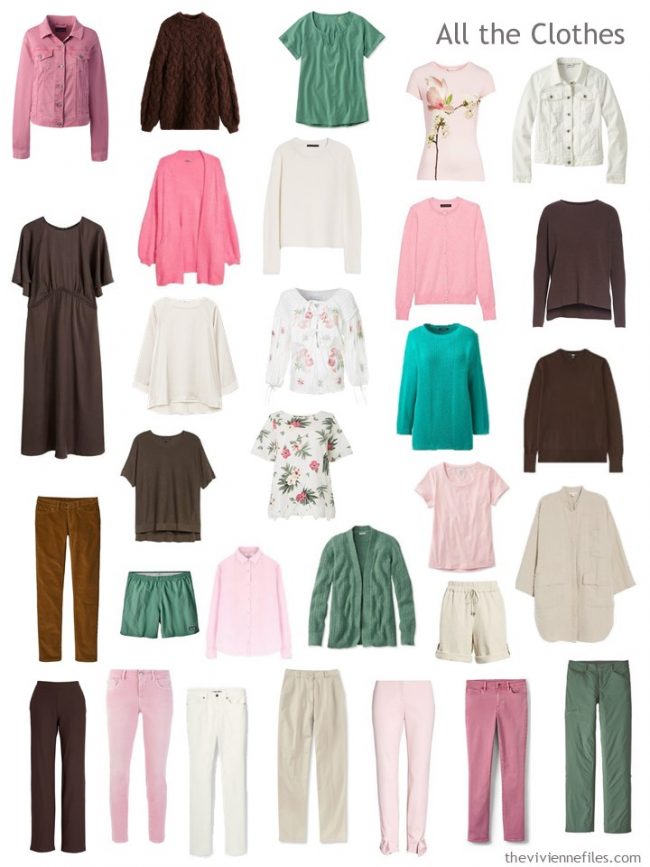 I felt like she had 1 pink cardigan, and 1 green sweater, that didn't really blend in with everything else. I walked away for a few hours, and realized that THIS IS FINE. It might be more infinitely versatile if every last garment was perfectly blended with every other, but that's a lot to ask! Unless you're legitimately color-blind, or you honestly have a need to be able to get dressed in the dark, everything in your wardrobe doesn't have to look like a massive window display or retail rack…
Her accessories look great, in all fairness. These tell you a lot about her – practical shoes, pretty, somewhat indulgent jewelry, and a hat and sunglasses!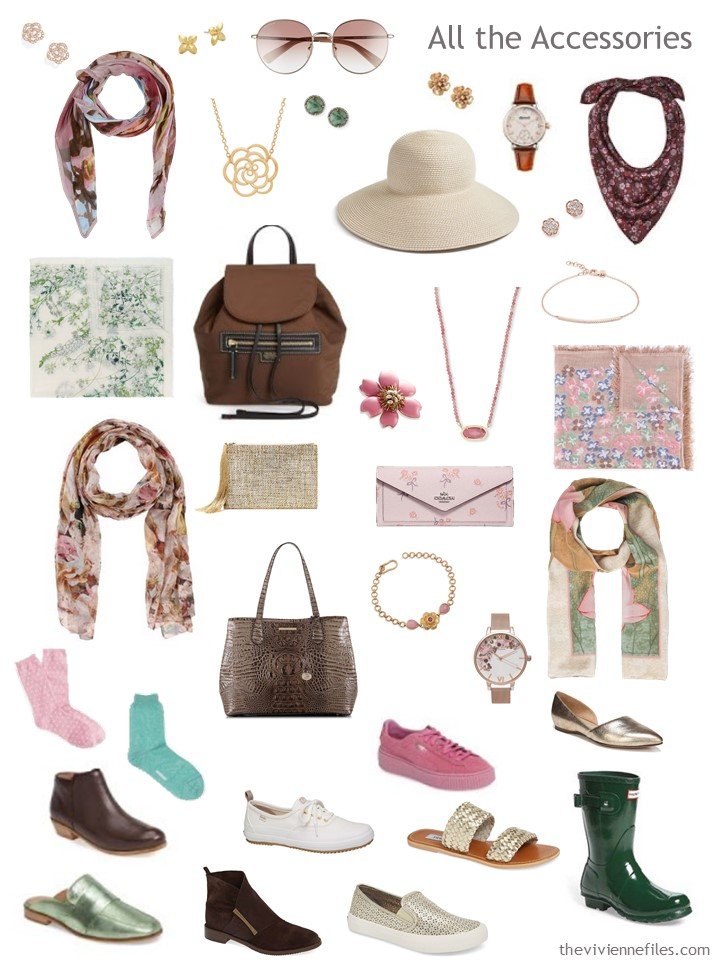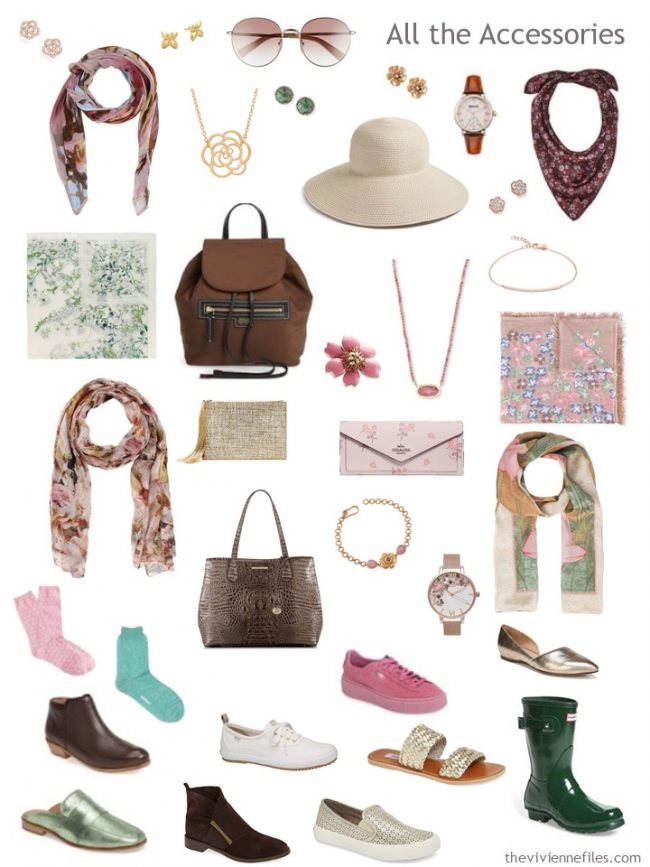 So what does this heroine not have, that she will use?
Yes, 2 scarves. If your winter is like mine, you need a change of accessories to keep you from tossing your winter coat out a window! (if I could find green accessories for this coat, I'd grab them too!)
Yes, she still only owns 1 dress. If she manages to marry one of these soil engineers (the one who calls her before dawn?) she might buy another, but that's not a priority. Saving soil IS her priority!
love,
Janice