April 10, 2018
She's a soil conservation engineer… a job nobody understands…This is what inspires her – the richness of brown, and the beauty of what the soil can produce: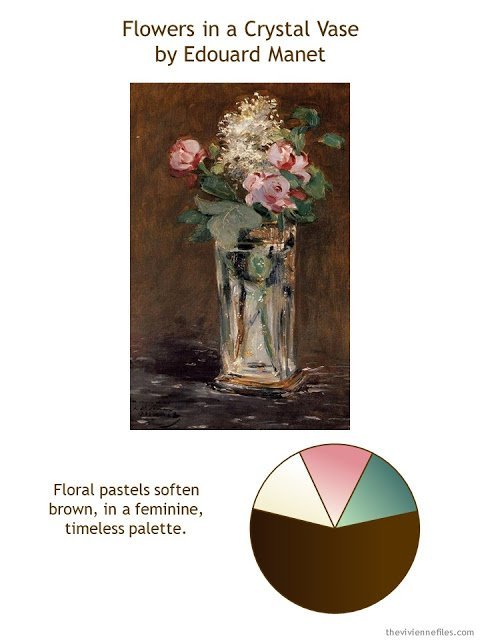 Just after the 1st of the year, she attended a conference of soil professionals. She packed carefully, and within her plan; she was delighted with the results:
One of the people that she met at her conference has invited her to speak to some of the classes at the University where they teach. THE University, as far as environmental issues are concerned…. She's thrilled, but doesn't want to go too "over the top." They will be walking through a bunch of plowed fields, after all. (yes, they have boots for her to borrow!)
The professor will meet her at the airport, and take her out to dinner with some other faculty members. It's handy to have a lightweight bag, and to be wearing a versatile outfit!She knows that she's going to be outdoors most of the next day, and the weather promises to be warm, but breezy. She hates to wear long pants when she's in freshly-tilled fields – it seems impossible to keep hems clean! So she's taking long-ish shorts, and a jacket, just in case…
When she spreads all of this out on the bed, to evaluate, she feels quite pleased!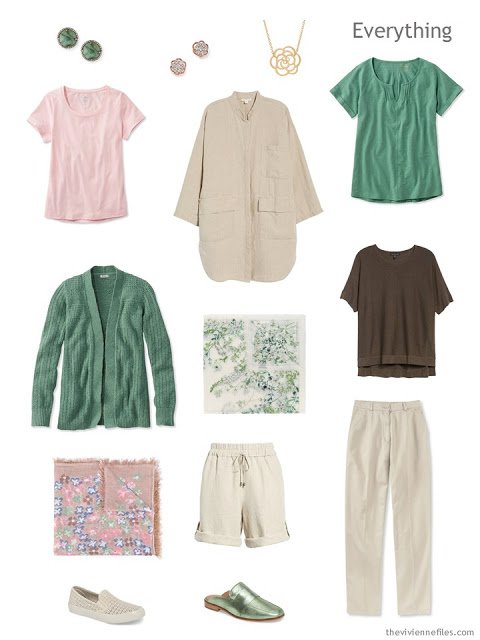 She would like to dine out with some of the students – she can easily pull her pants back on with a change of shirt or jacket… The scarves make a LOT of difference in how it all feels pulled together.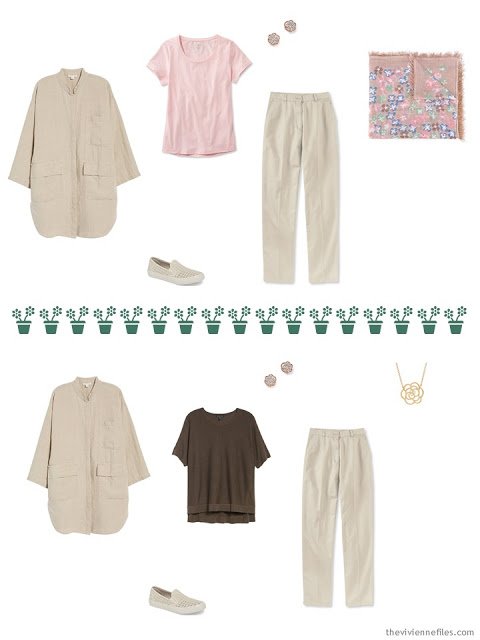 She could even just wear her shorts – depending on where the students wish to dine!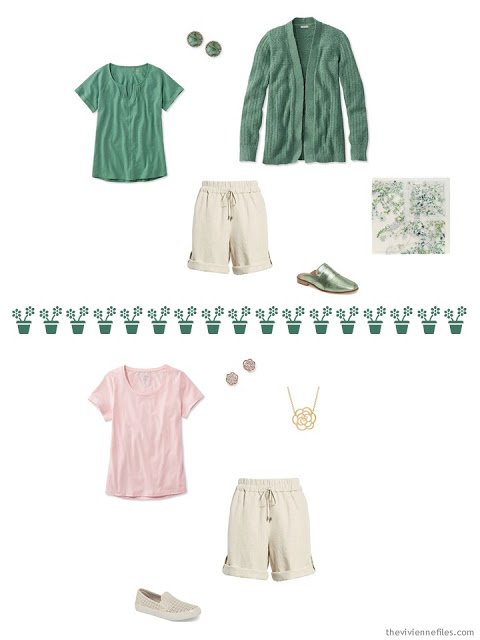 One way to help preserve the environment (and all of those fiber crops!) is to not buy a huge mountain of clothing. She would like to help the students that she meets understand this and really incorporate it into their lives…
love,
Janice