July 23, 2018
Our friend the soil conservation engineer! She went to a conference of engineers back in January, and then she got to be a guest speaker at a University, in April… Although she works with dirt (soil, PLEASE!!!), she's inspired by this painting and colors for her personal style: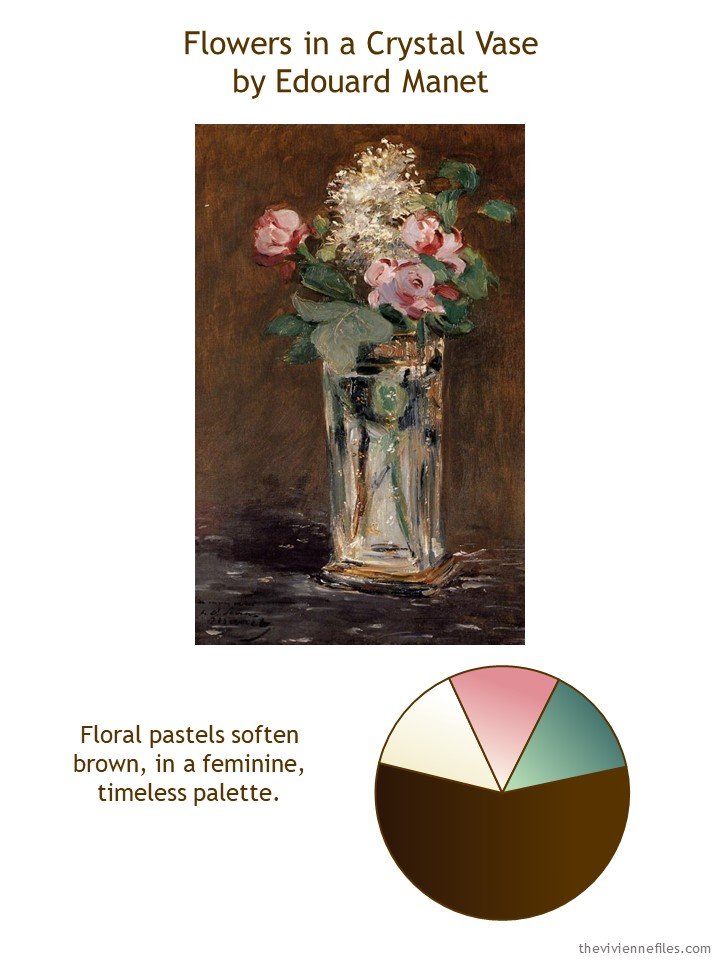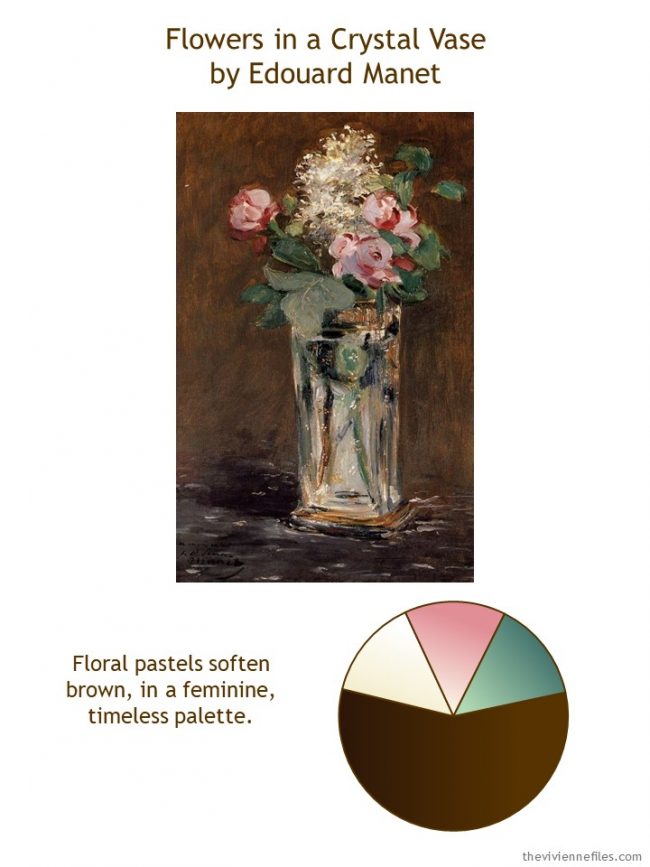 The Phone Woke Her Up…
So she knew it had to be important!
"Can you be here by lunchtime? The hillside's eroding away because of the rain, and we've found strata that we've never been able to reach before!!!"
Only another soil engineer would be this excited…
"You can stay with me – we're going to work until dark, and then have dinner… Today is probably the only day we'll be able to get to this level. It could be pre-colonial!"
Who is we? Just the 2 of us? A group? I guess I'll find out when I get there!
So she gets dressed in what she was planning to wear anyway, but she swaps out water-resistant shoes for what she had planned to wear…
Packing? Well, shorts for sure. A hat! Sunglasses! Pajamas, and something to wear out to dinner, and she's OUT the door and in the car! (She hesitated for a second, and then tucked her good earrings and bracelet in the inside pocket of her bag. You never know…)
Yep, she packed in about 5 minutes, but she's not terribly worried. She knows that she can borrow any soil analysis equipment that she forgets, but she also knows that she keeps her backpack of work tools ready for just this kind of adventure!
And she can wear the same clothes tomorrow if she has to – as long as she can get into the target soil areas and secure really good samples, nothing else matters.
Her travel wardrobe looks pretty good for something pulled together in the pre-dawn darkness: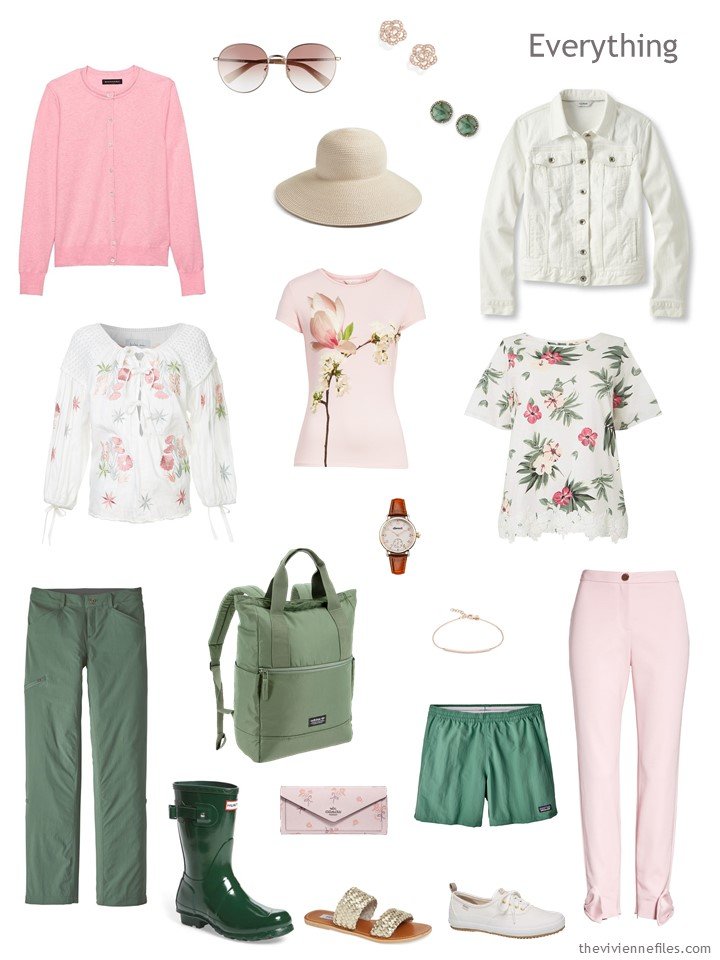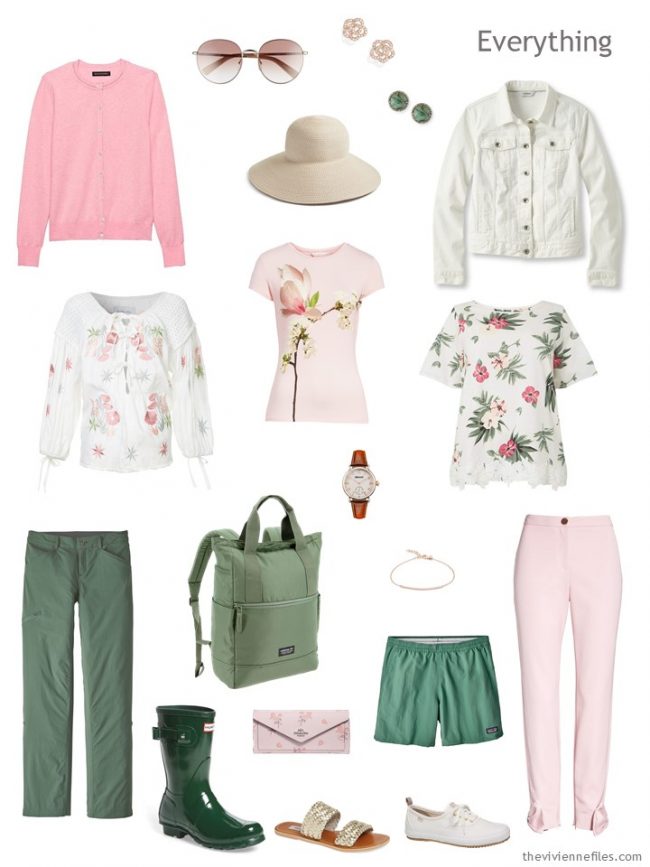 As she's driving down to the site, she goes over what she'll wear tonight and tomorrow in her mind. She knows that she's well-equipped for this afternoon… Is she going to be too dressy tonight?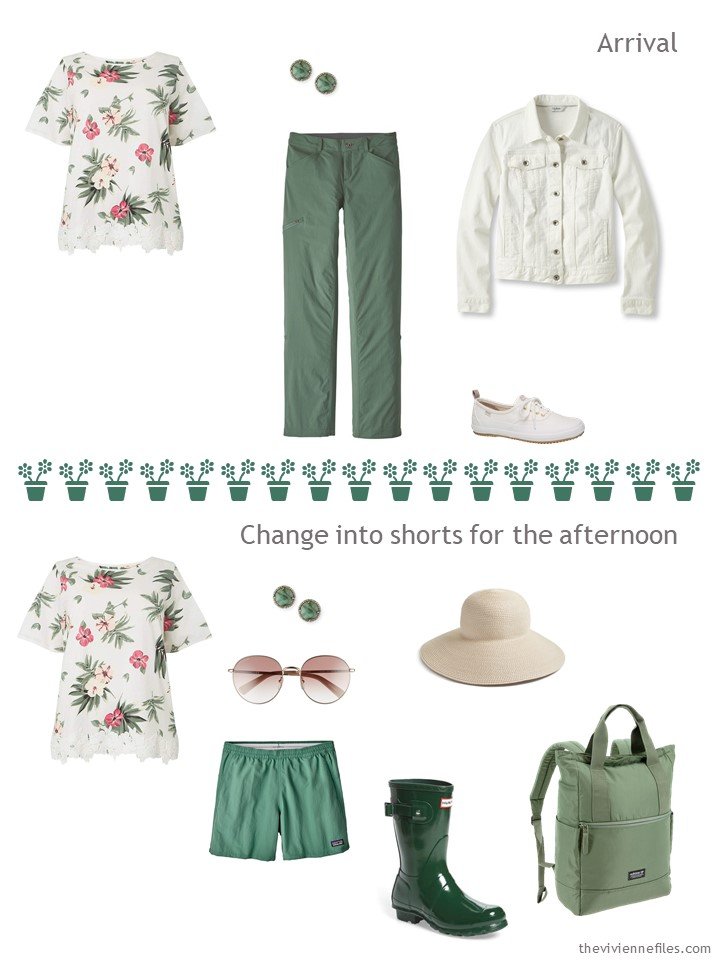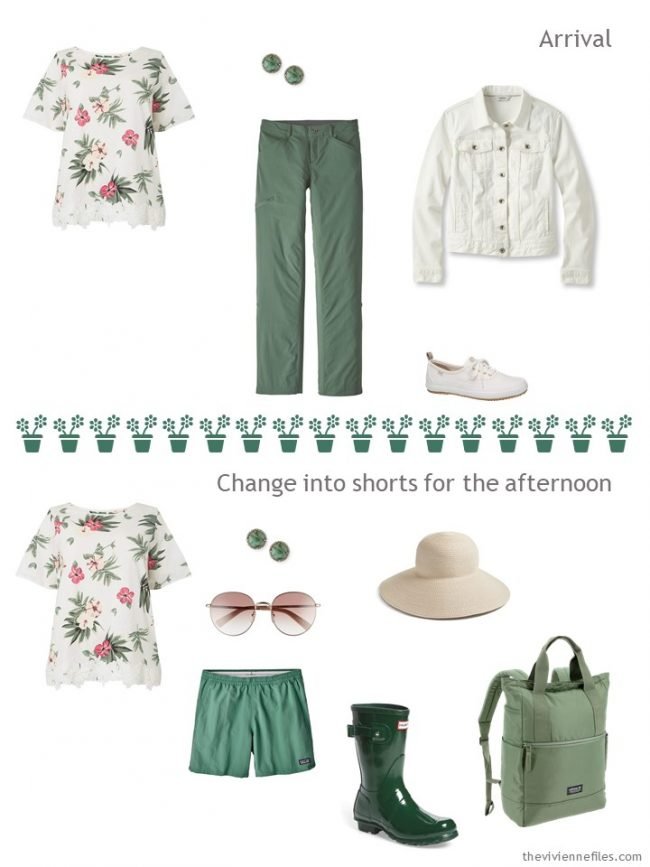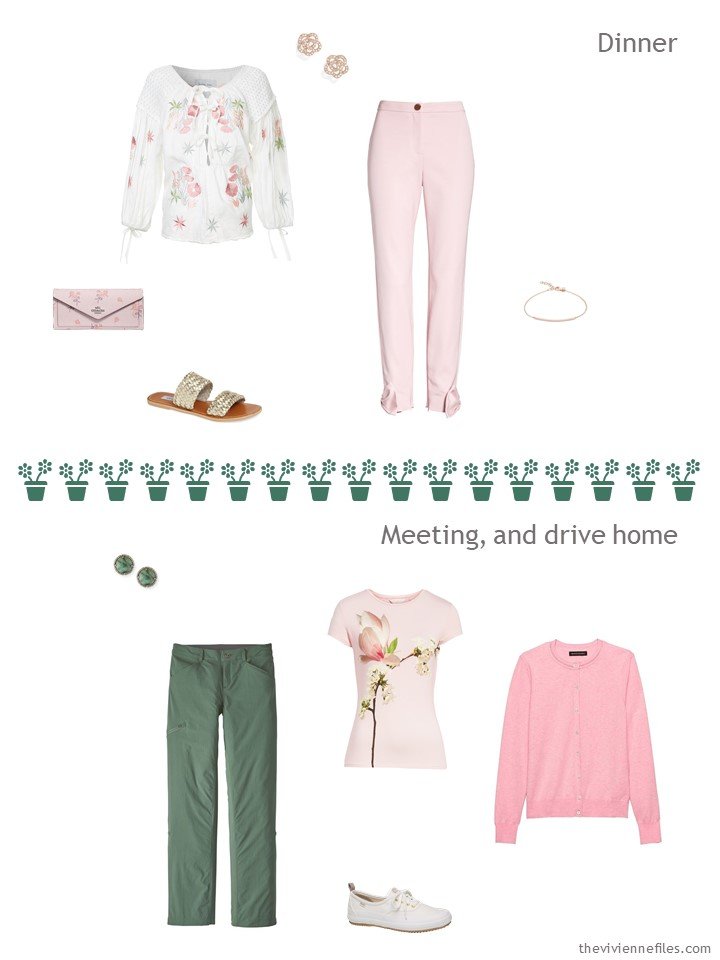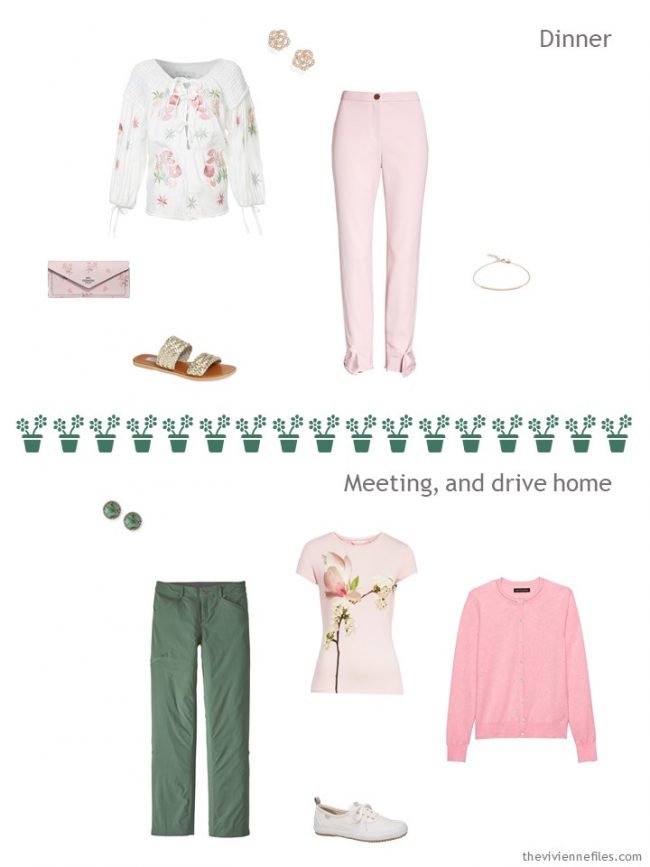 She's okay with being dressy tonight and tomorrow morning – she's had a crush on this other soil engineer for FOREVER, and now she's sleeping over! Well, not sleeping over, but you know… The night at their home.
Soil, and possibly romance… sigh… Does life get any better?
love,
Janice
p.s. Notice something smart our heroine did? When she found green pants in the shade of green she prefers, she ALSO bought her shorts at the same place. It's rare that a company makes just ONE item in a color – it's just not a good use of fabric resources! For example, if you're looking for a soft, almost celadon green right now, Eileen Fisher has done a bunch of pieces in a color she calls Elm. Eileen Fisher OFTEN works with green…
p.p.s. If you're tempted to buy higher rubber boots, make sure that the "shaft height" isn't too tall for the length of your lower legs. Nothing is more irritating than having boots digging into the back of your knees…