October 19, 2018
Our heroine is a soil conservation engineer. Lots of people don't quite understand what she does… but she gets to go to conferences with others who do what she does, and that helps! She's so well regarded in her profession that she's often invited to speak to groups of students, which she loves… And when one of her peers made an amazing discovery, she was the first person they called to share the work and the excitement.
Okay, maybe the dirt isn't that exciting to everyone… but her inspiration is actually the beauty of flowers – especially as seen in this painting and color palette: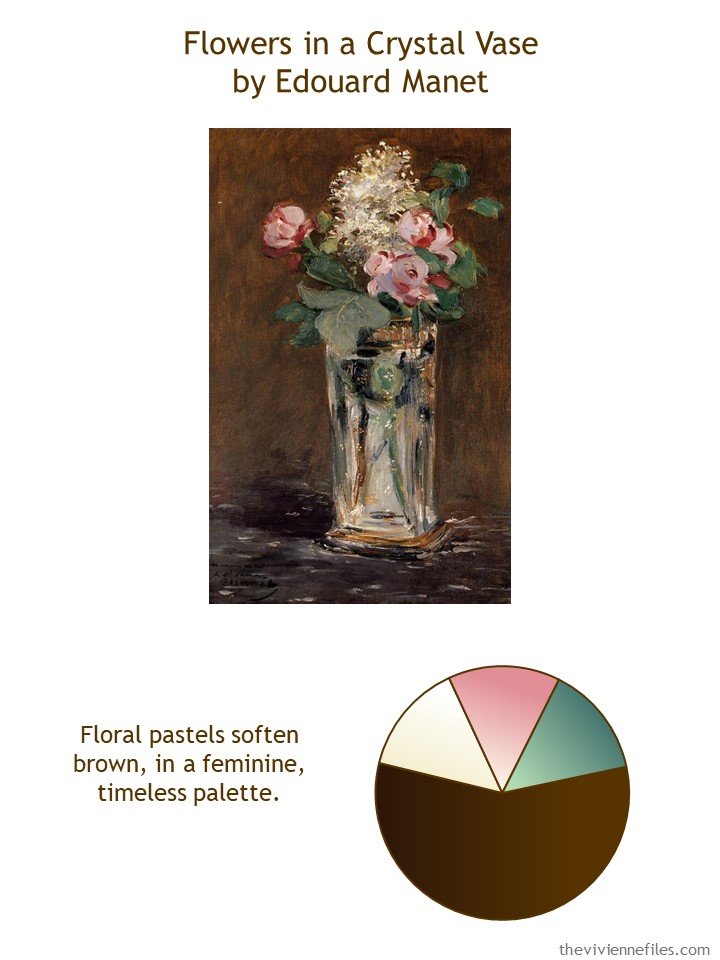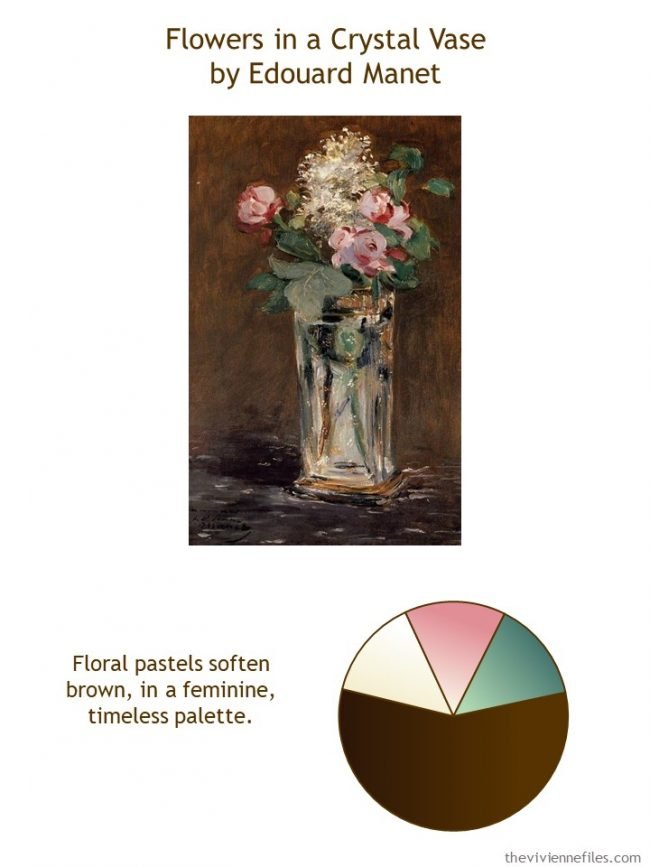 In fact, that big discovery back in the summer was VERY big! In fact there's a conference upcoming around what she and her friend discovered! And, of course, they are going to be the most important participants… Not bad for a morning mucking around in a mudslide that exposed a heretofore never seen strata of soil!
She's not quite sure how to dress for all of this – there have been rumors of a nice dinner one night, but nobody seems to be able to confirm. She focuses on her colors and her plan, and begins to prepare…
Her travel outfit is simple – that pink jacket wins every time!
Then she decides that she will take a dress that can be worn for the dinner (if it happens), or under her denim jacket if she doesn't need to get too dressy… A couple of sweaters and another pair of jeans, and she's set! Yes, the jeans and jacket match, but she's not quite sure she's ready to go full-on "Tennessee Tuxedo." (Texas Tuxedo?)
It doesn't feel like she's packing much, so she decides to take a close look at everything that she will have with her, and see if she has enough outfits to get by for 3 days. (in a room full of soil conservation engineers, what you wear isn't always a big deal!)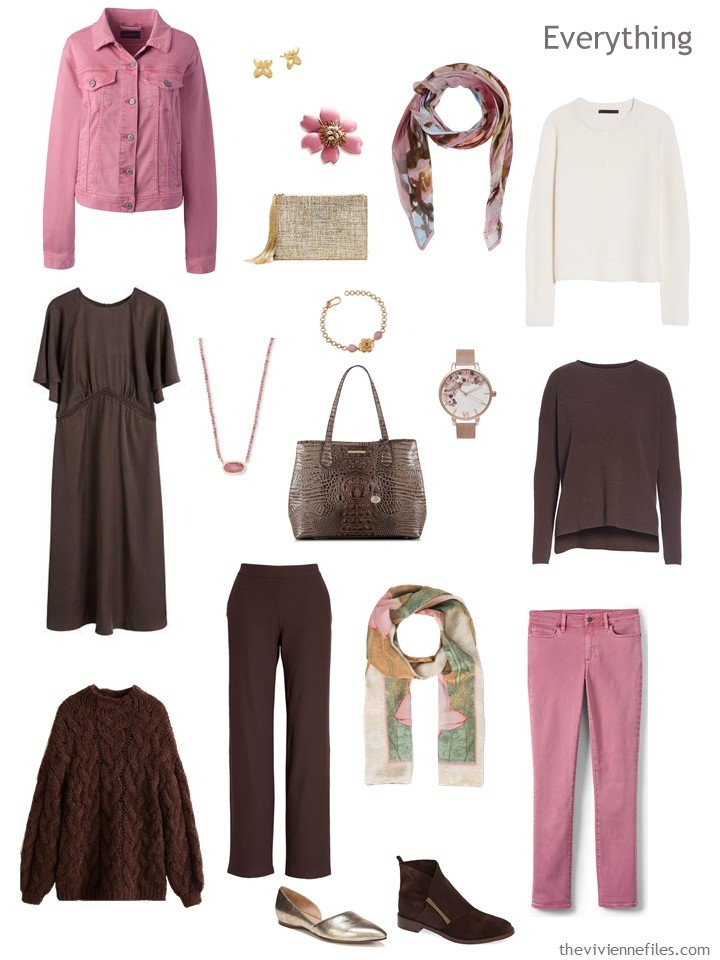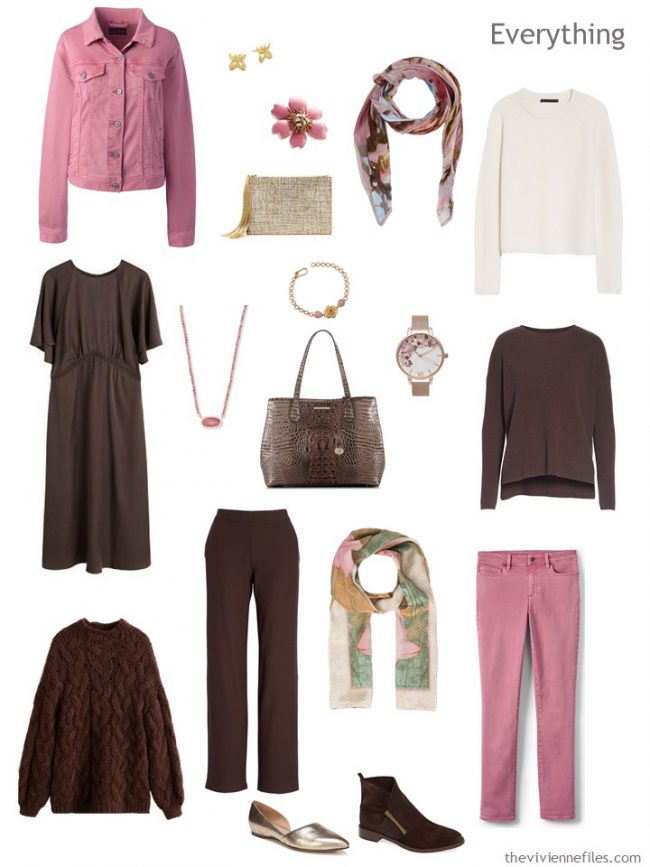 She sees 6 outfits right away, so she thinks that a long weekend should be simple!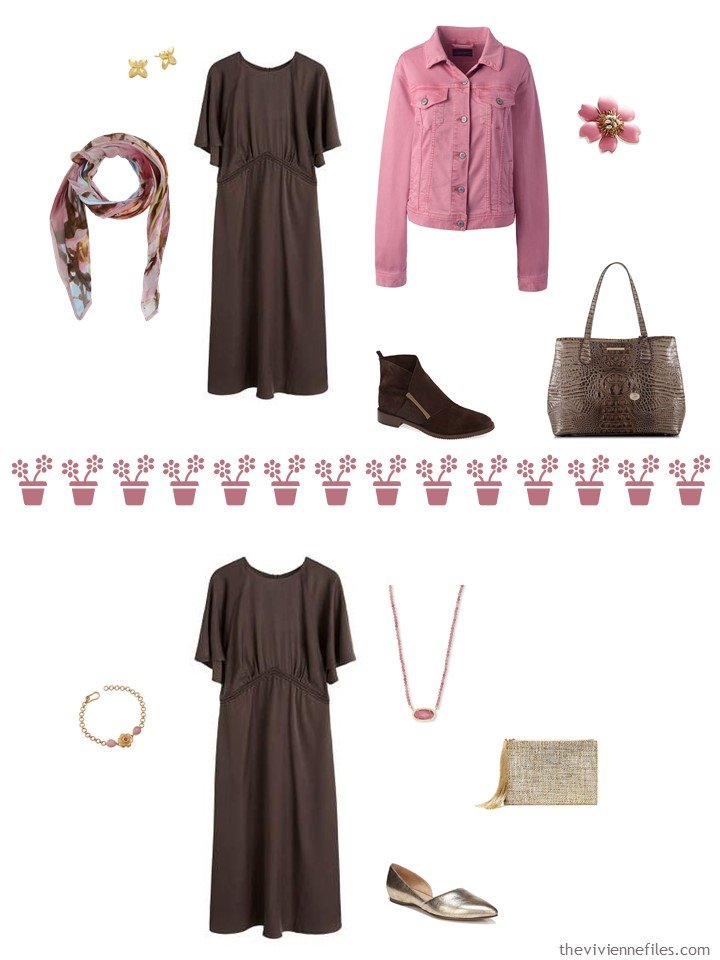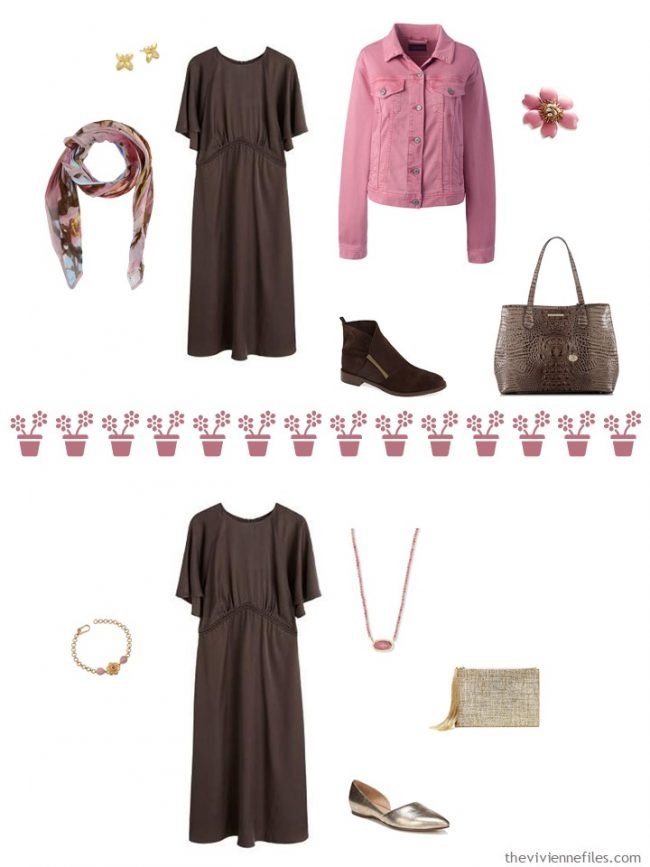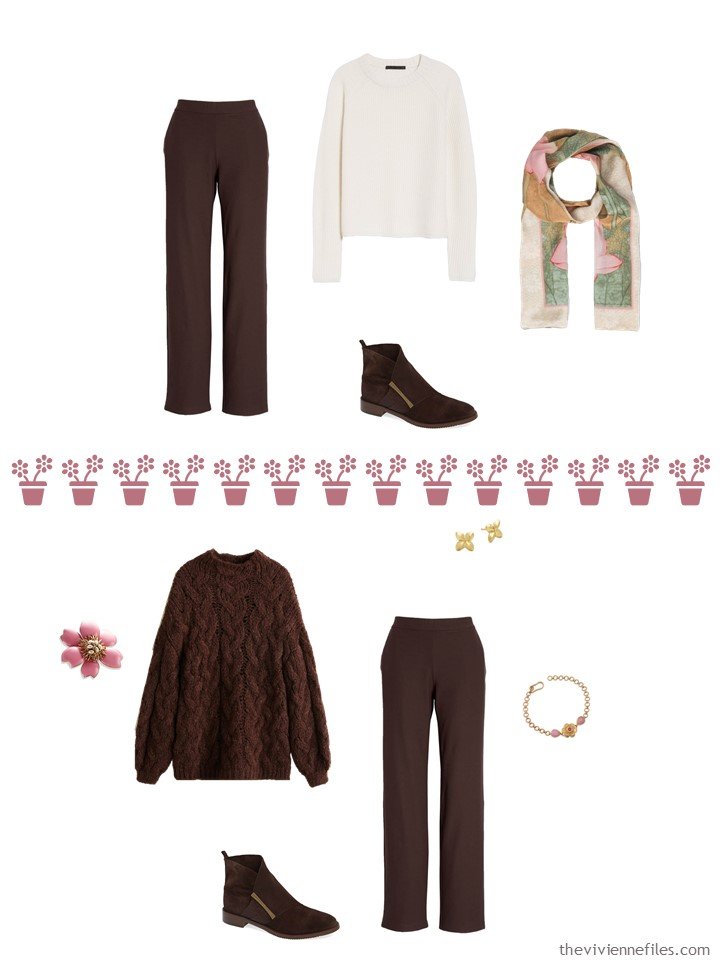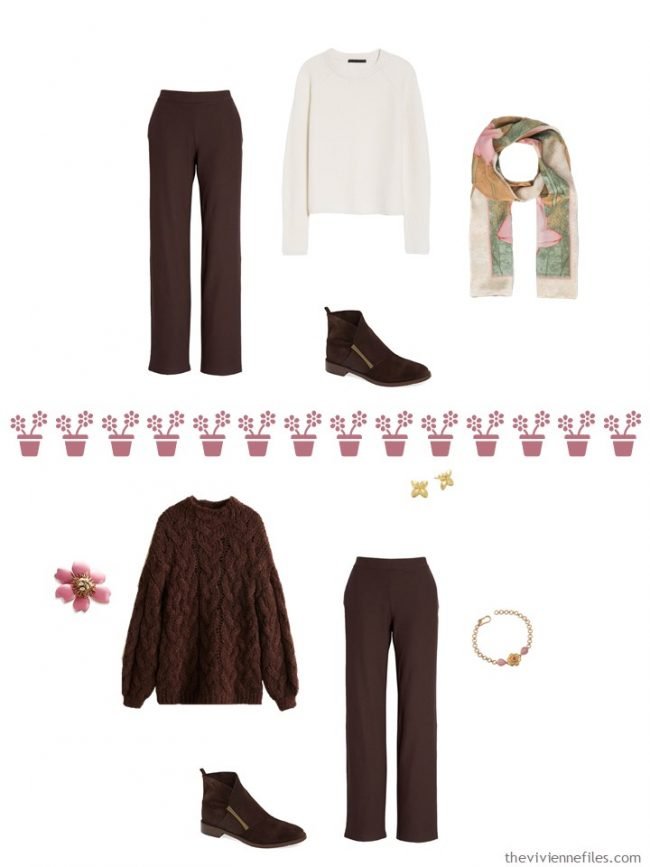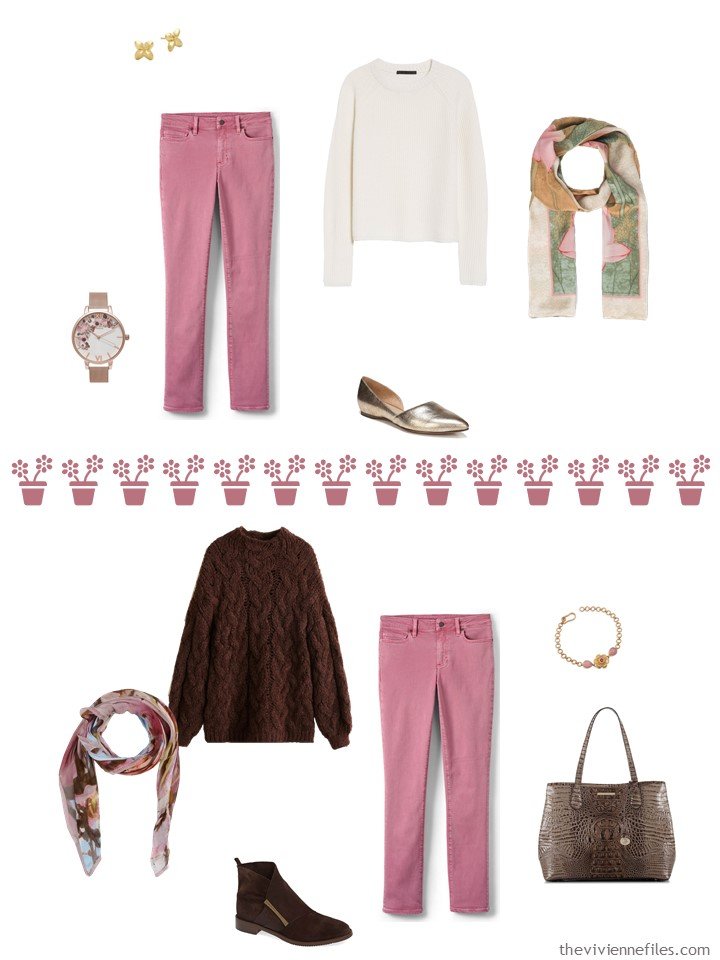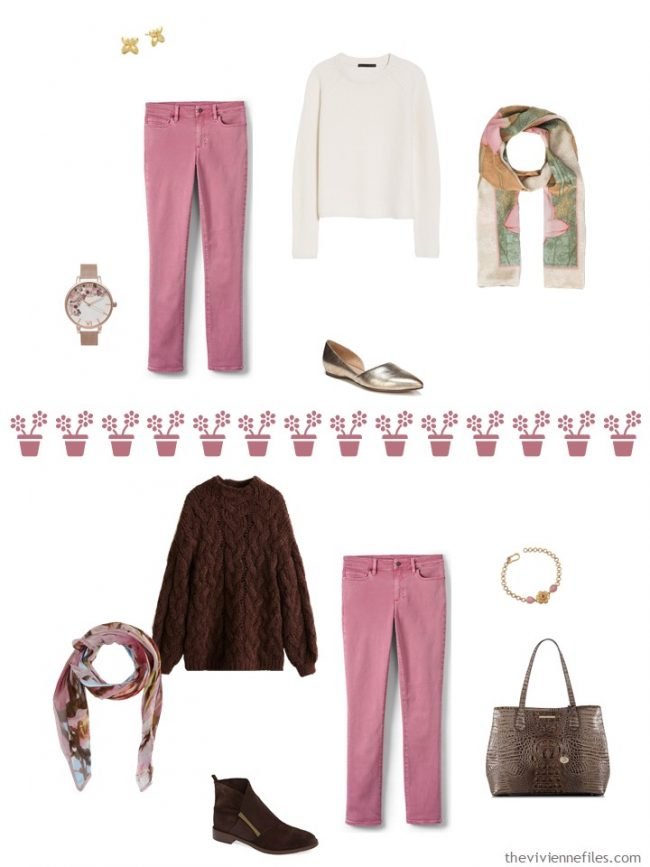 Have you ever been able to travel for business to places and events that you really loved? I used to…
love,
Janice