October 22, 2018
Ah, the inadvertently conspicuous college professor… She made a short trip (which we never discussed…) back in January, and then to another symposium in April. Her professional qualifications get her invited to all sorts of places to speak to classes – in July she got out of town for a couple of days to hang out with summer-school students!
This Invitation is Different…
Really different. Negotiating the final details under which she will be a guest lecturer at that university for A YEAR!!!
She's qualified. She's eager to do it. But she's got to pack!
Deep breath… Focus on the art that is her favorite, and that serves as her personal style guide: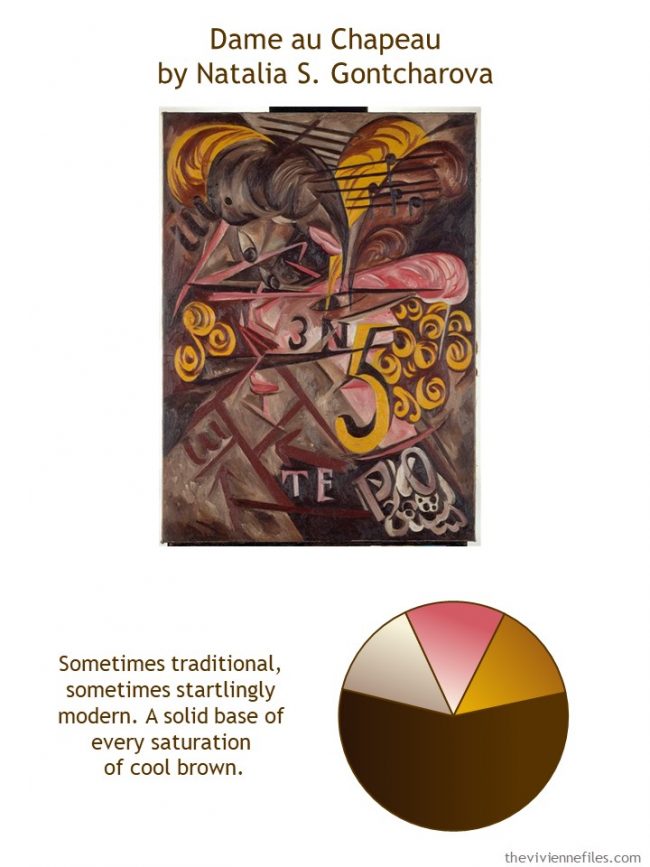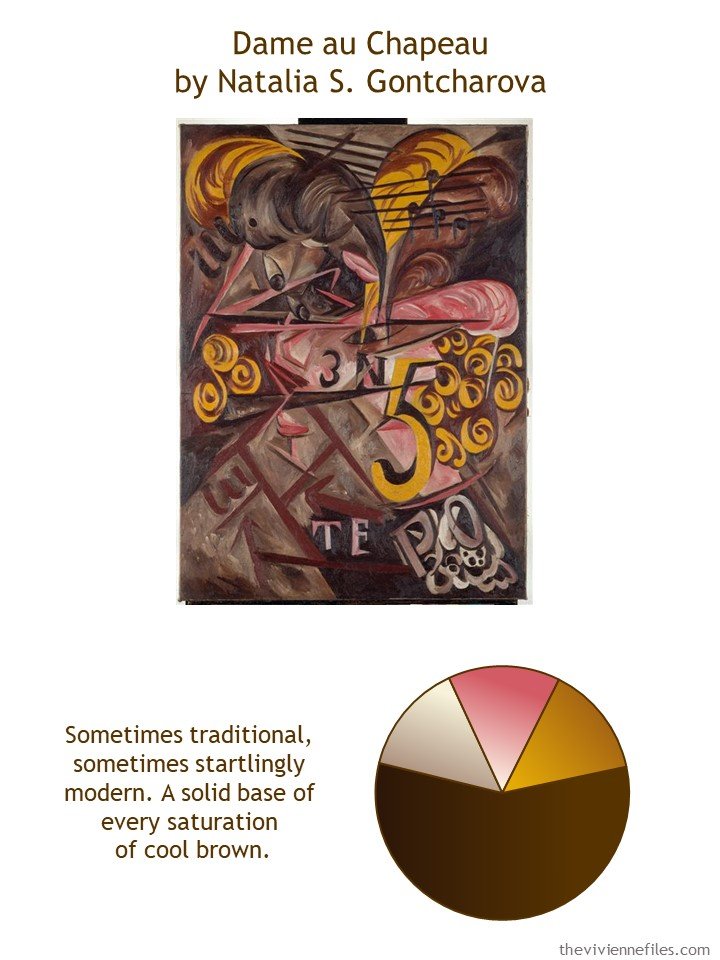 She knows that it's going to be cold on the train, so she's going to wear her stupid extravagant favorite sweater… (sometimes, you just do these things!)
Happily, this isn't an environment in which she's expected to wear a suit; in fact, she's been advised that she might want to appear a little bit less… intimidating, when she meets with the grant board… So sweaters, a skirt, and a pretty blouse for dinner later, is her plan:
If she felt that she was going to have to haggle about pay, or other terms of the position, she might have chosen a suit, or at least a blazer. But those details are already decided, so now it's more just a conversation about what her lectures will address… She has ideas!
The morning she's to leave, she takes a last look at her travel wardrobe, just to be sure that she's not missing something really important: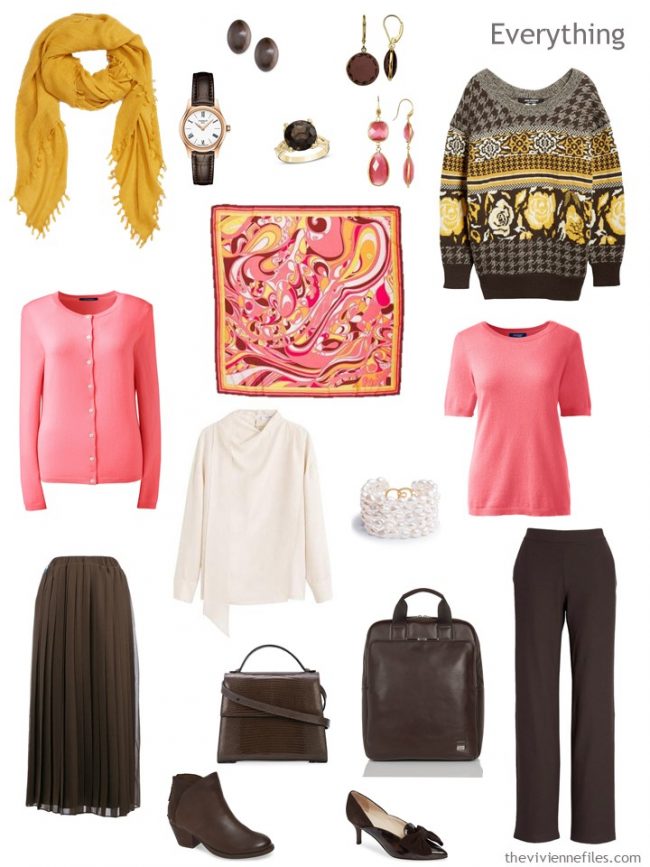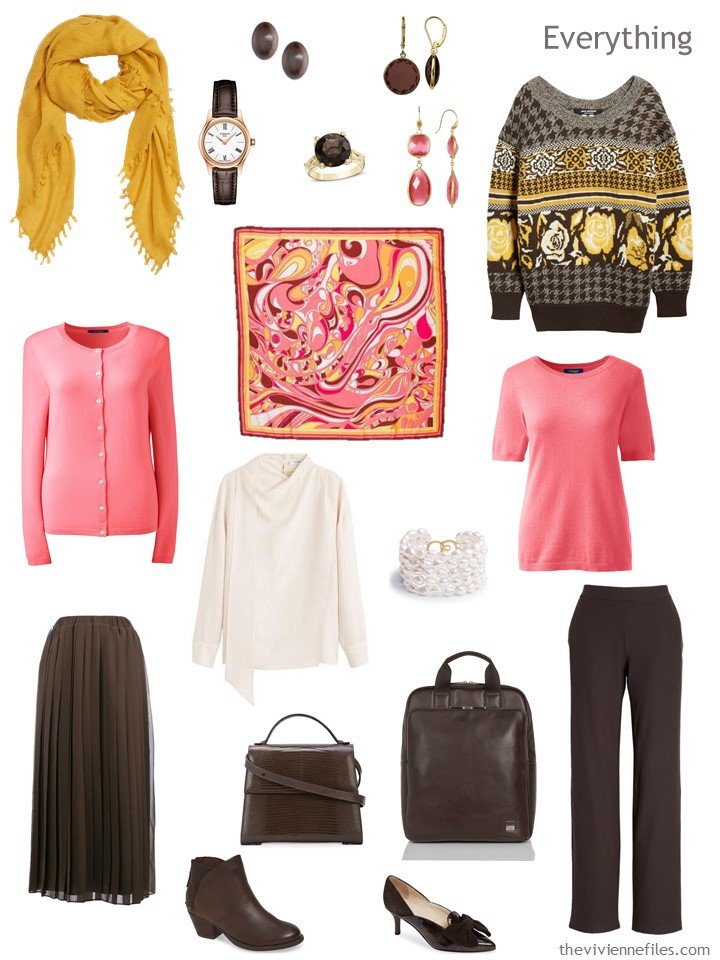 She knows that she will almost certainly wear her pink sweaters and her skirt to the meeting with the board, unless the weather is bitingly cold, in which case she'll wear pants! For the trip home on the train she will wear her brown pants with her pink cardigan buttoned all the way up, as if it were a crewneck sweater. She's got options: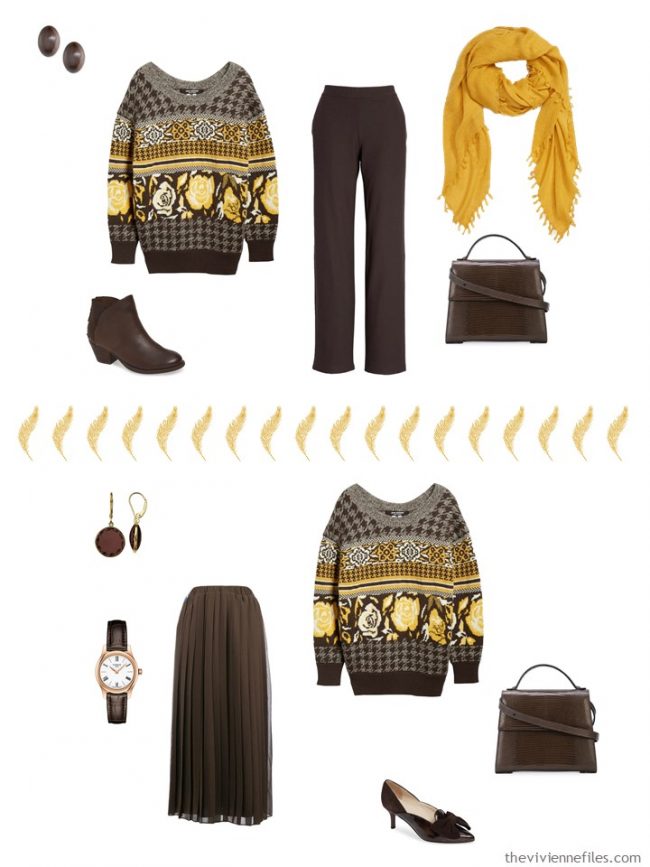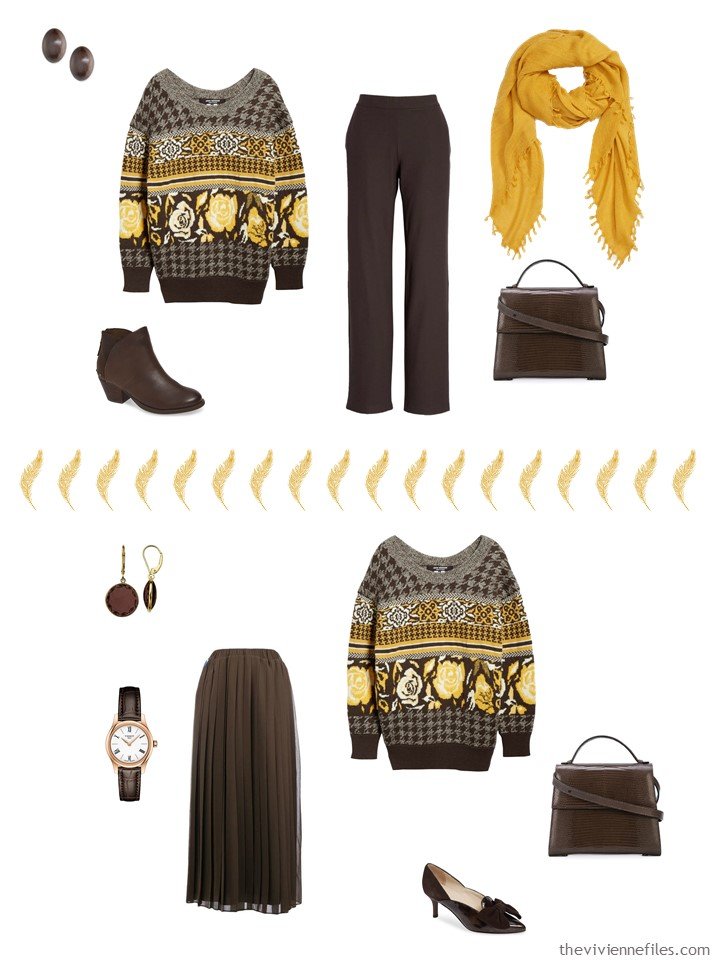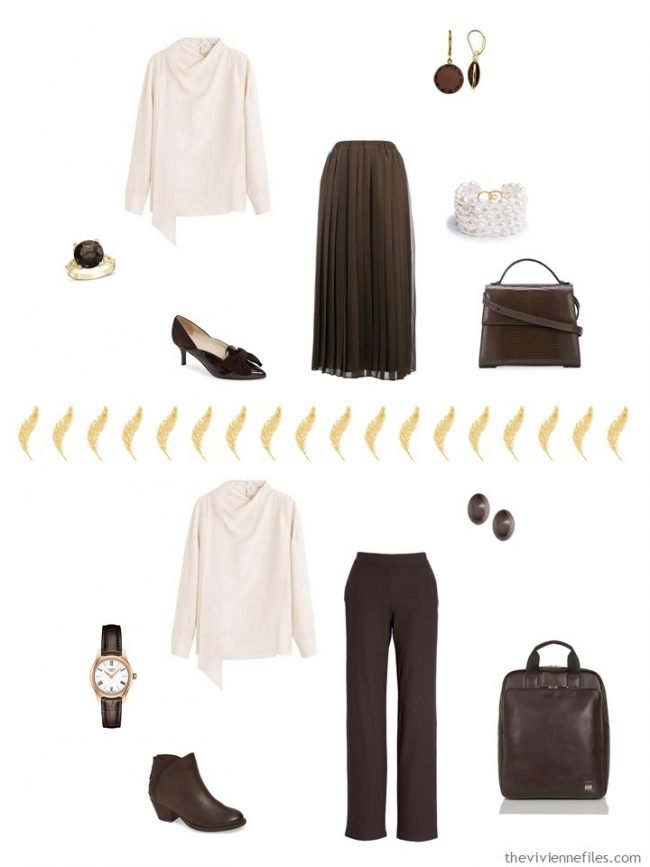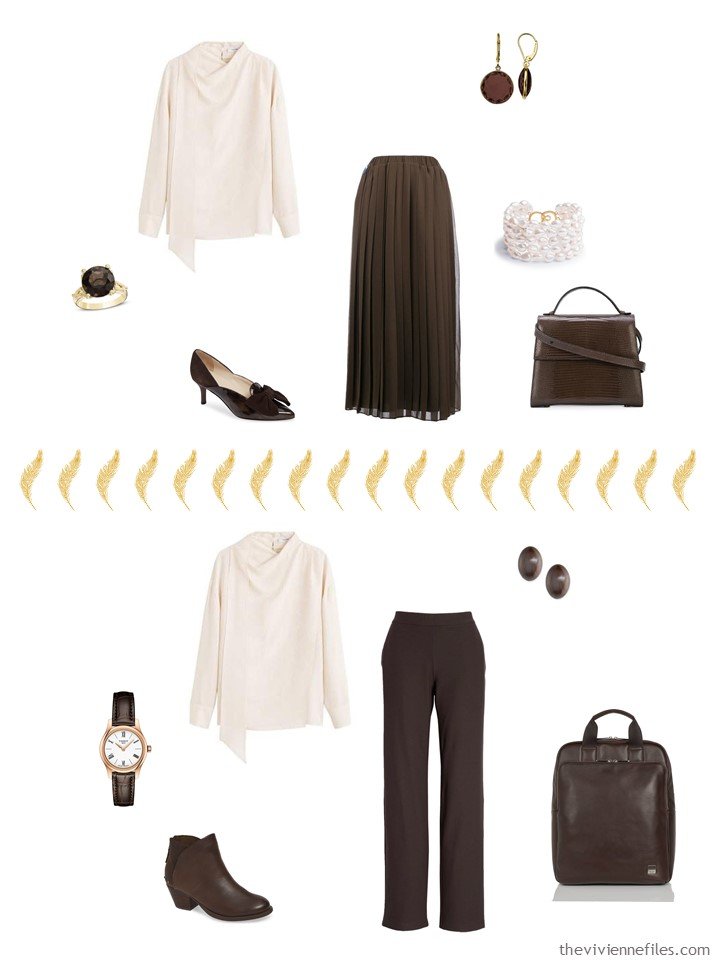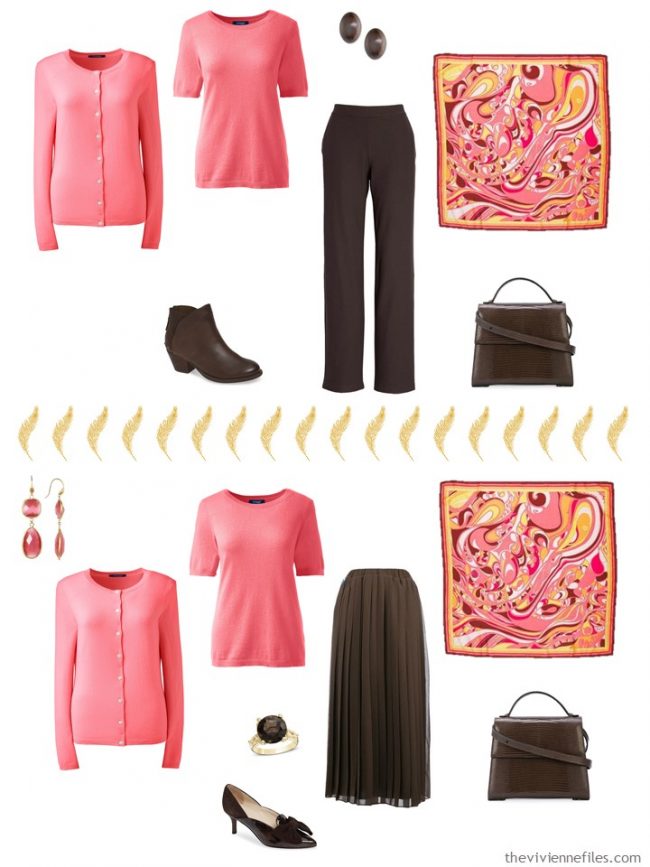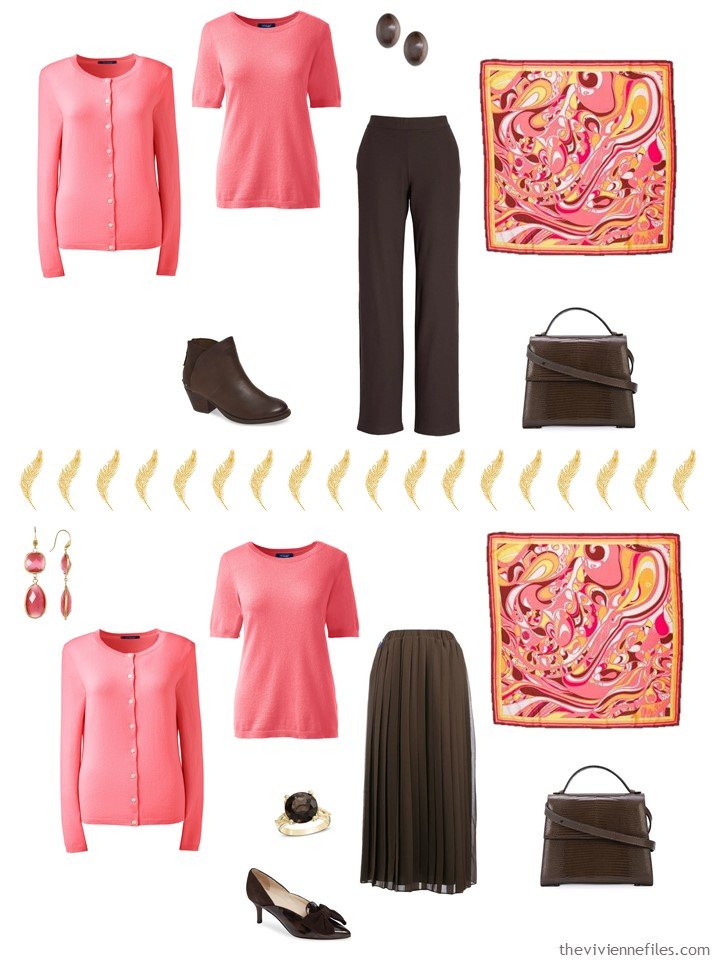 These colors always come together into the best outfits – when our heroine started with this painting as her inspiration, she wasn't sure how well it would work. We should all learn to trust our instincts a little bit more, eh?
love,
Janice