July 9, 2018
Remember our inadvertently very visible college professor? In January she was all over campus sporting a gold cardigan – or a hot pink one, and then in April she was off to a symposium in a gorgeous gold suede jacket…
Well, she's visiting another university to speak to a graduate school class… She seems to have made it onto everybody's list of "favorite visiting professor!"
Her wardrobe inspiration is unusual, but seems to work well for her: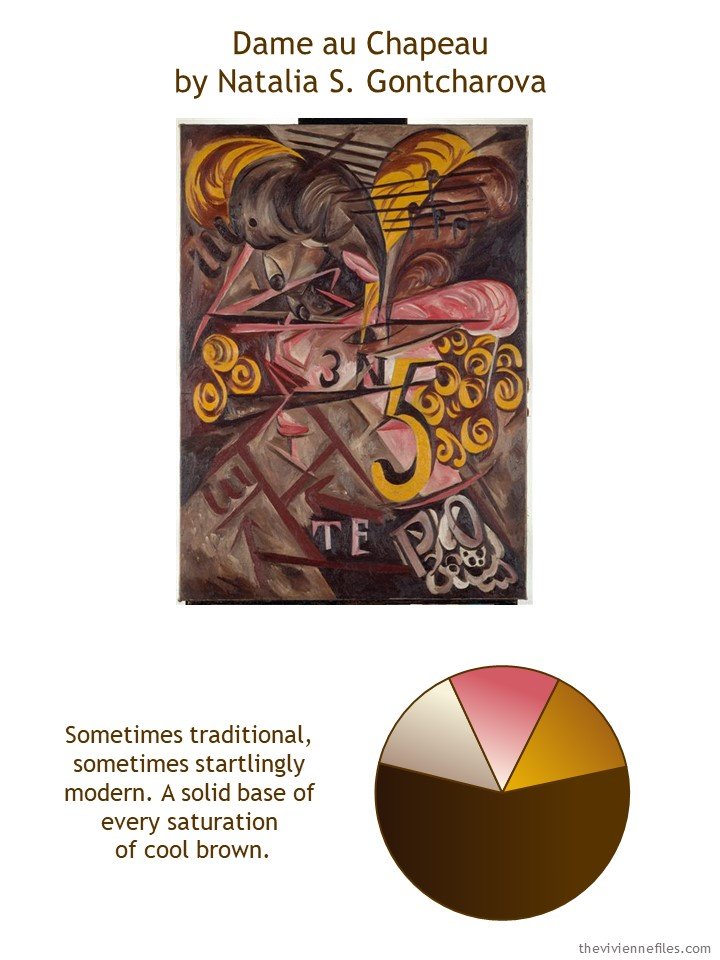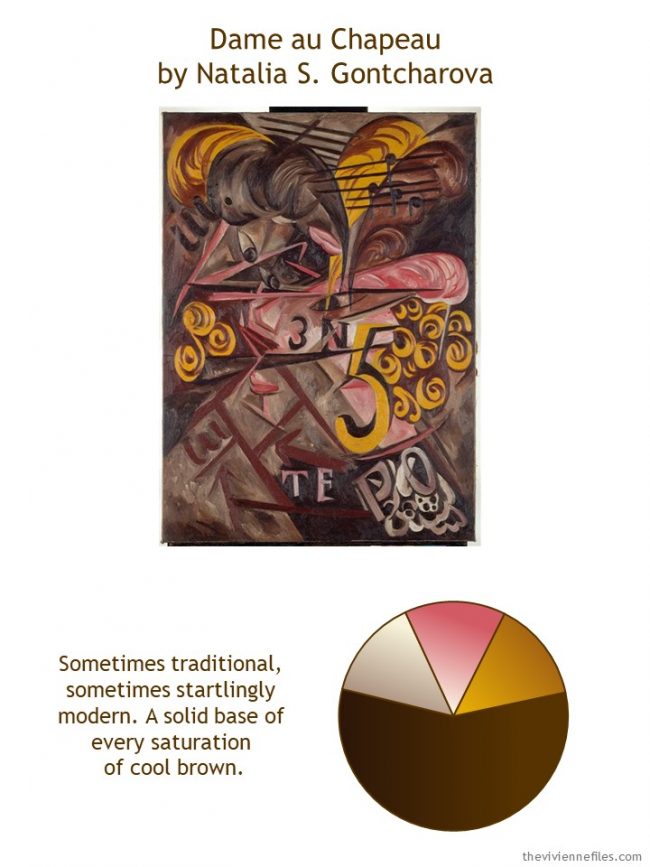 She knows that the morning she drives downstate to the campus, she's going directly into her presentation, so she wants to dress for business, as well as for icy air conditioning!
She's not quite sure what else in on her agenda. They've asked her to stay for 2 days, so she's anticipating at least 1 meeting with staff from her sister department, maybe some time in a classroom with the graduate class to whom she spoke, and probably dinner with someone. Students? Faculty? Random strangers?
She can pack for anything…
One of her favorite things to do is spend a little bit of time in her hotel room, unpacking and settling in. Seeing her things hanging in the closet, and arrayed on the shelf, always fills her with a sense of well-being. It's nice not to have to worry about what to wear!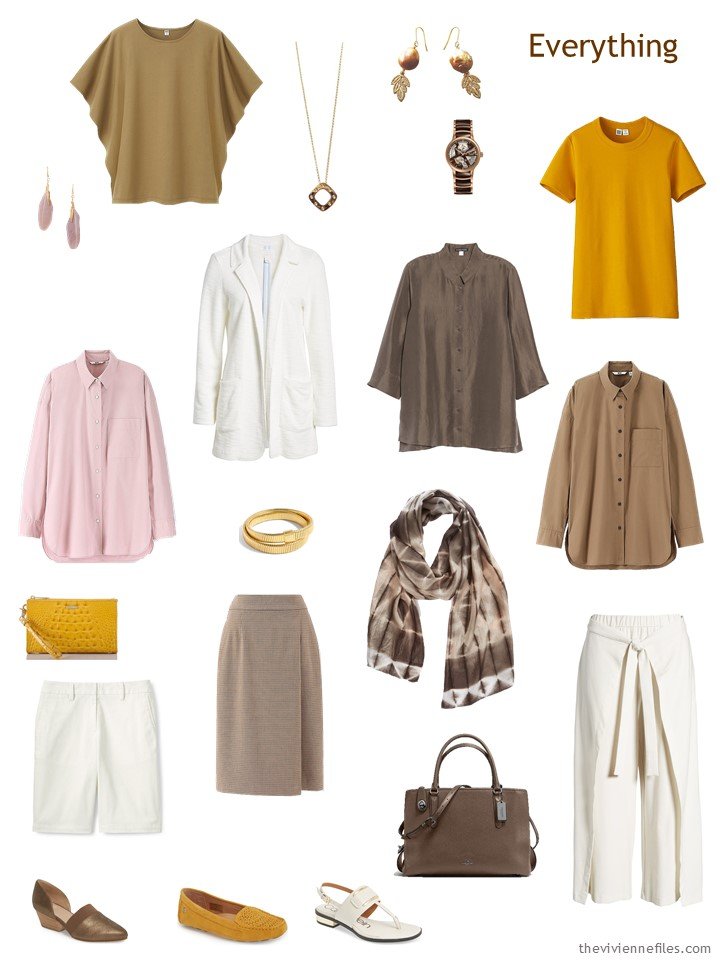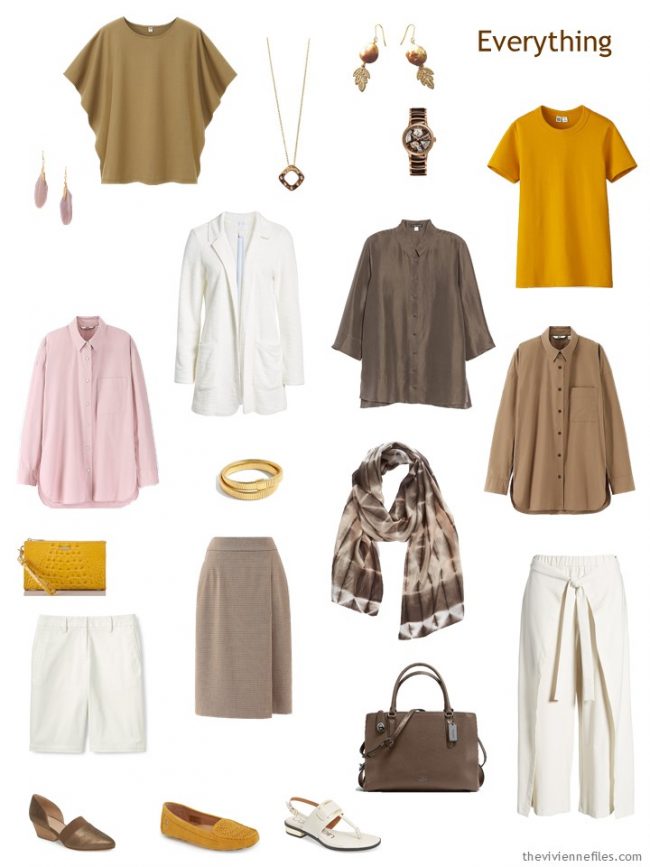 9 pieces of clothing can translate into a lot of outfits, if you've planned well!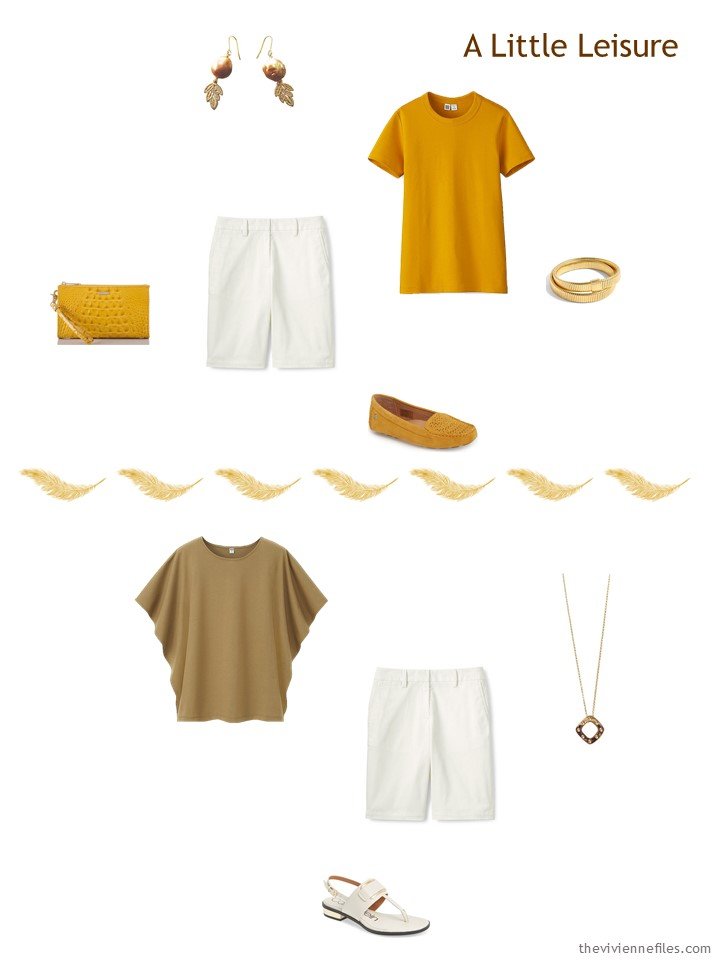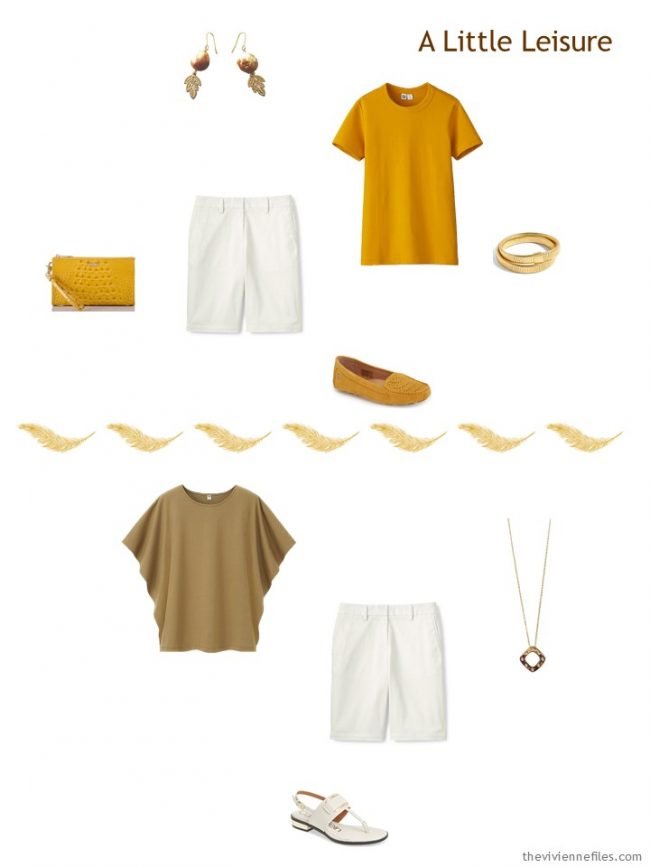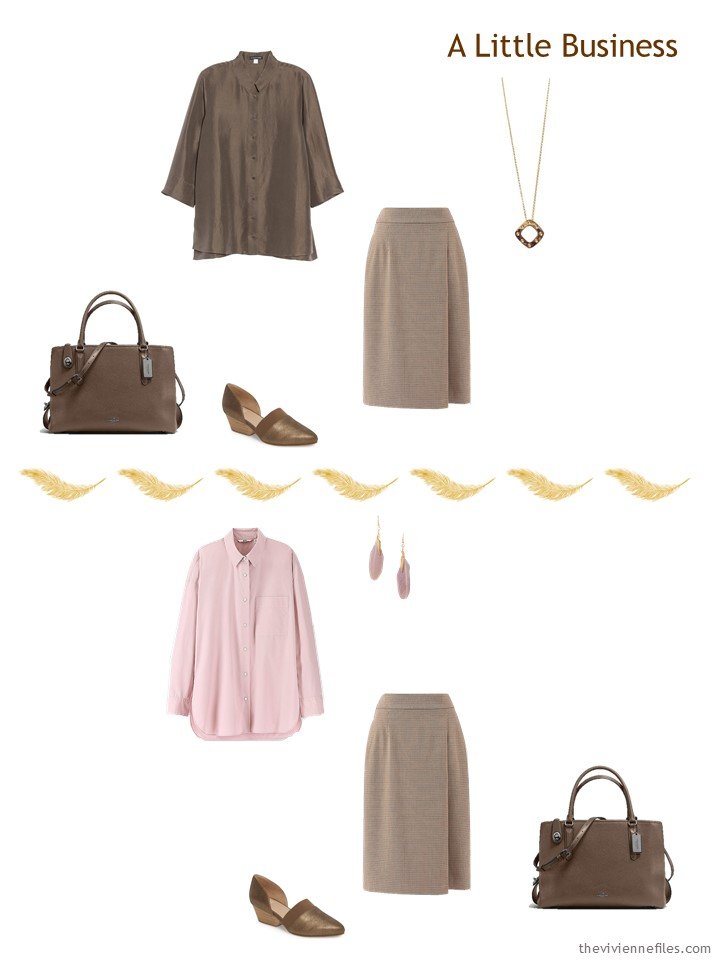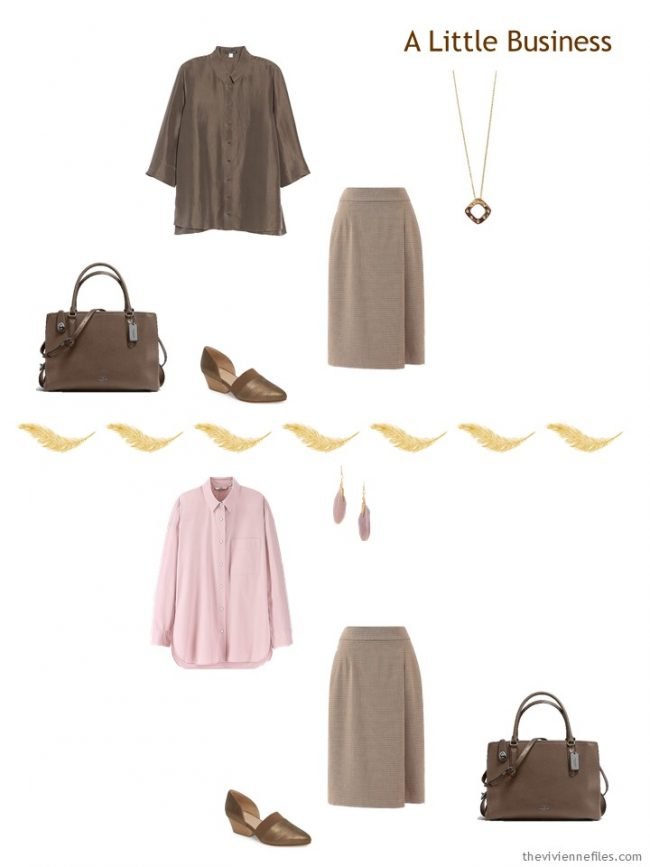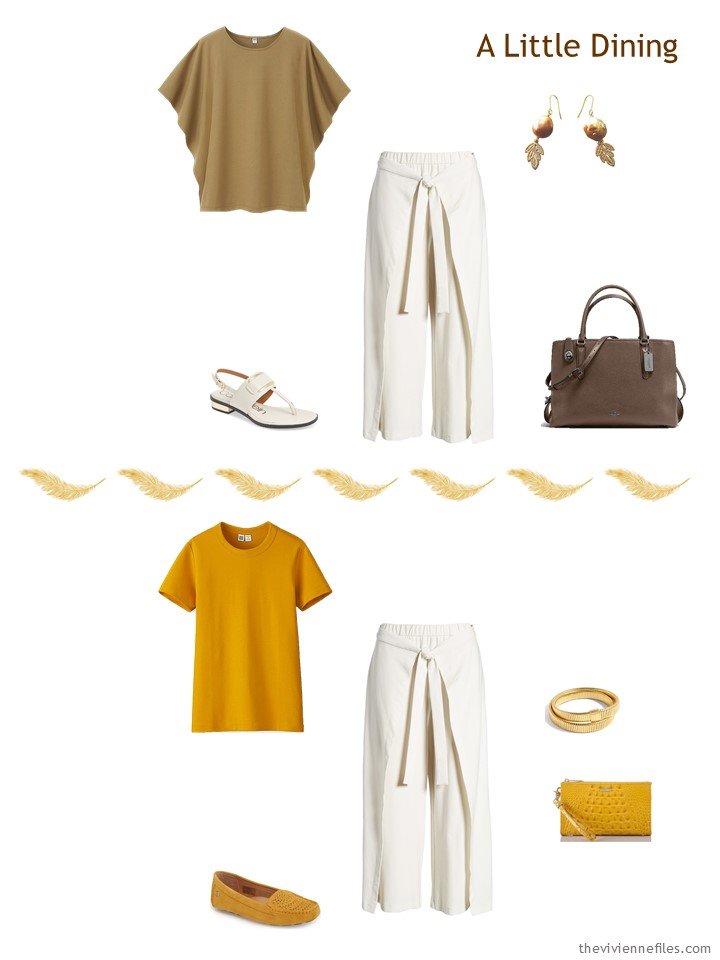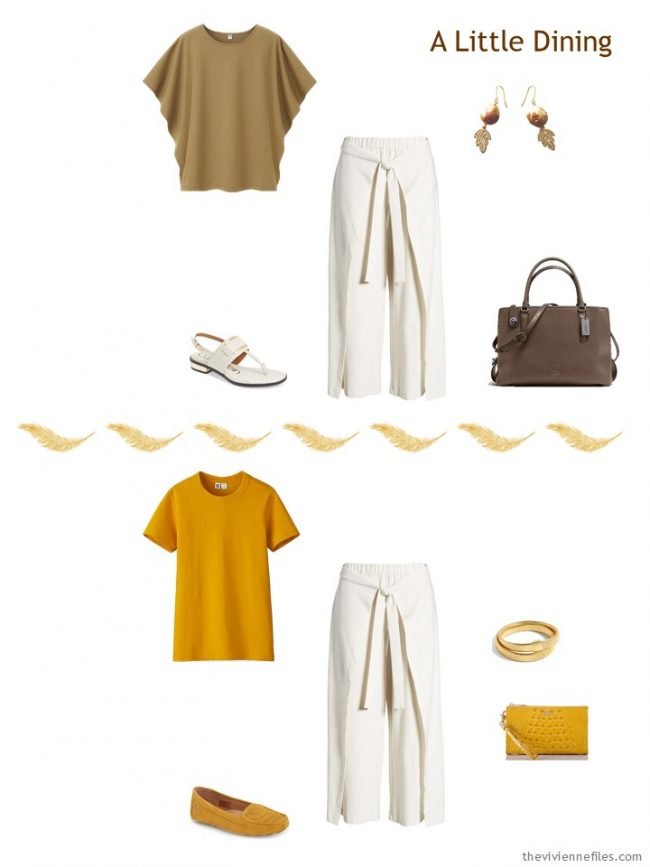 She does try not to attract attention. But when you know what you're talking about, and when you talk about it SO WELL… She tries to accept the responsibility gracefully!
love,
Janice