October 17, 2018
Our heroine is an educational coordinator, who spends a great deal of her time visiting schools… Back in January, right after the holiday break, she was bundled up and spending a couple of days in a classroom with some issues… And then back to check on them in April! Even though there were no classrooms to visit during the summer, she continued to try to understand the students in her area by attending their favorite music festival. A bit of a fish out of water, but she had a wonderful time!
This heroine has the most disciplined of wardrobes, based on the stark but beautiful simplicity of this painting: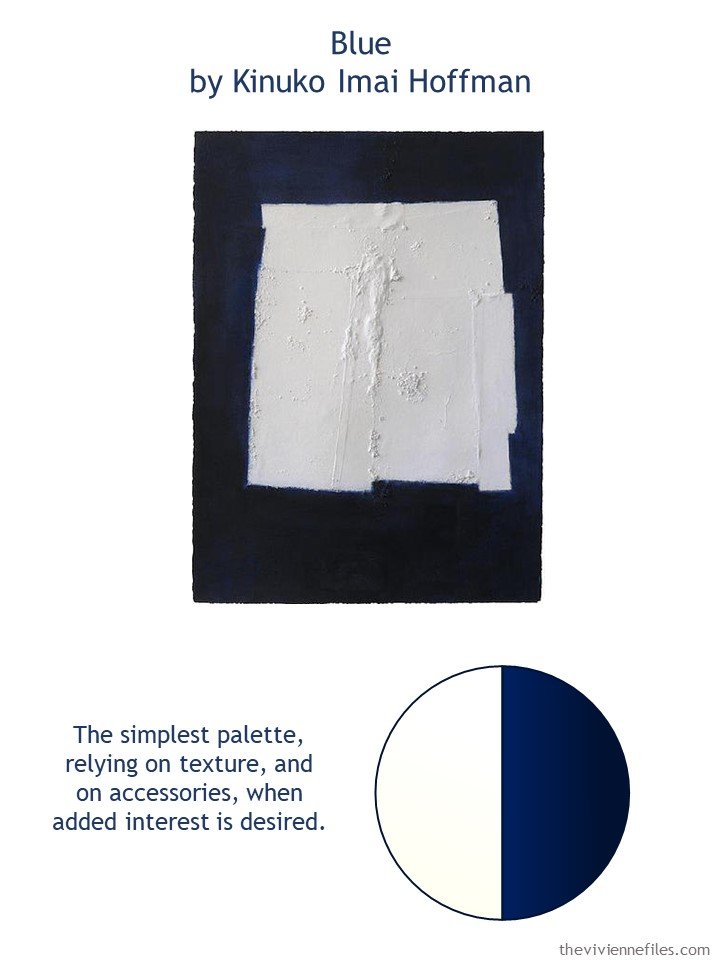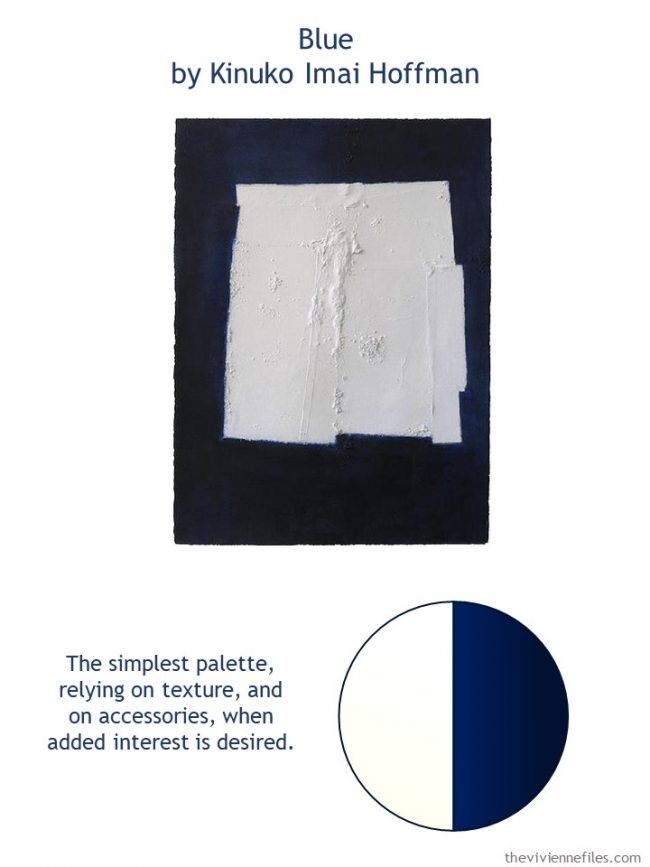 One thing that our heroine has never really advertised to her co-workers is the meticulous care that she takes in writing her classroom reports. So when her department chose her records to be read into the Congressional Report in Washington, she was… gratified. It you don't record it for posterity, did it really happen?
So she's off to Washington, to sit while someone else reads what she wrote to an empty legislative chamber. She's okay with that!
She's taking the train, and going straight to the Capitol. Then she's staying through the weekend to do a bit of sightseeing… Her suitcase is the minimum she needs for a couple of comfortable days!
As with all of our heroines, our educator stops before she closes up her suitcase to assess what she's packing, just to make sure she's not missing something important. (you all know someone who recently traveled with only ONE pair of socks… dear oh dear…)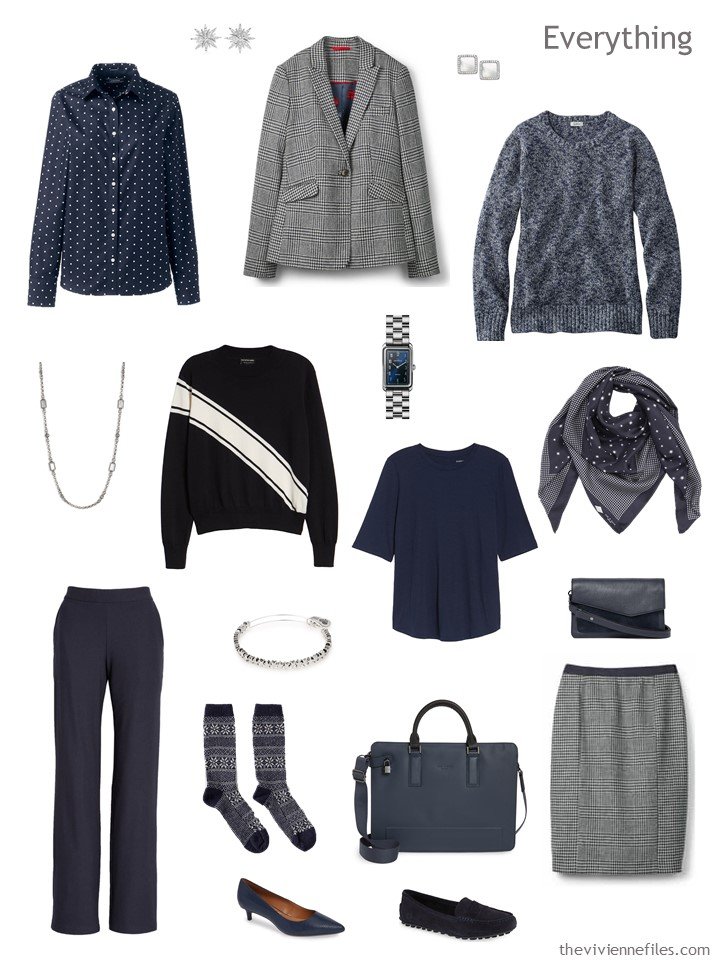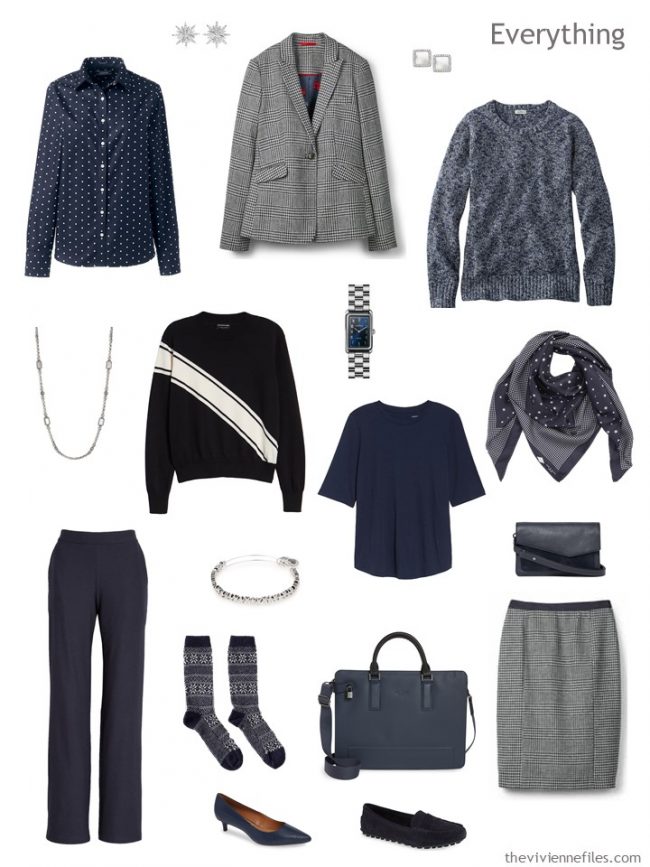 She's grown to love the variety possible with a strictly navy & white wardrobe!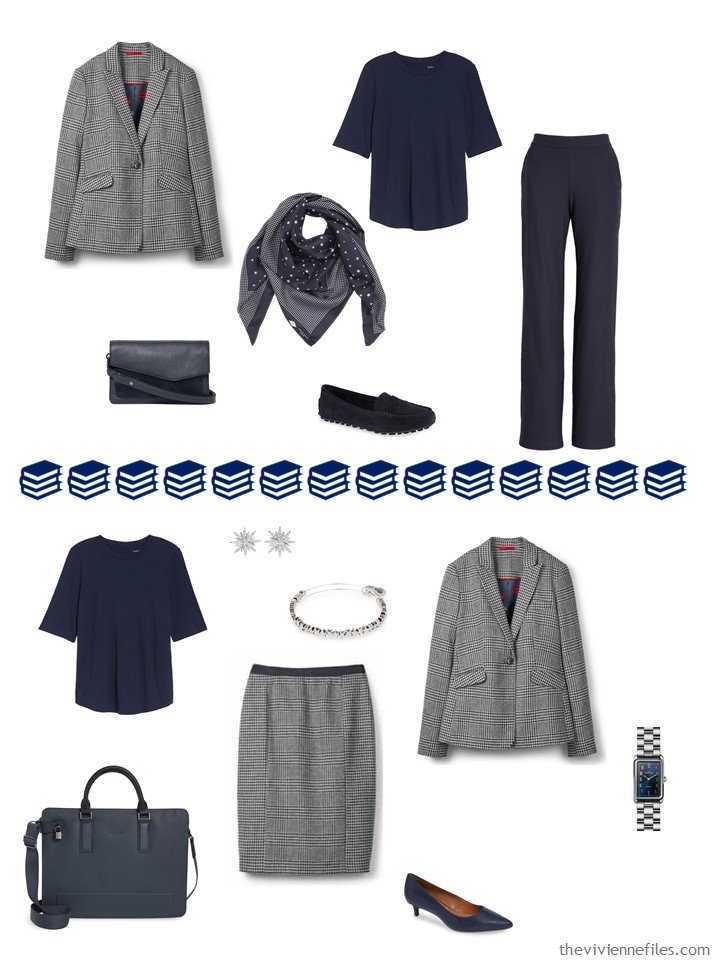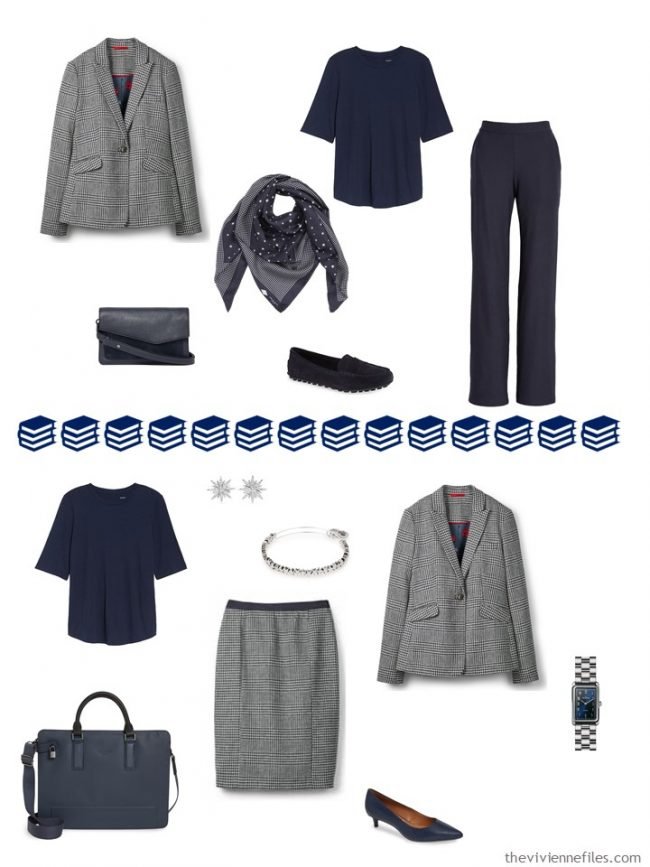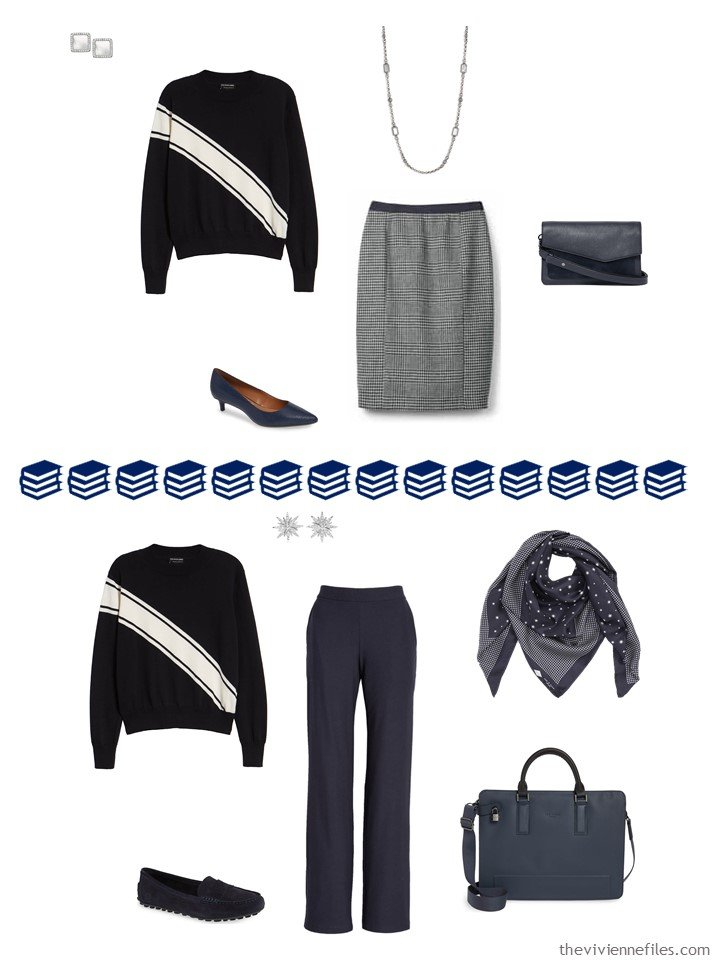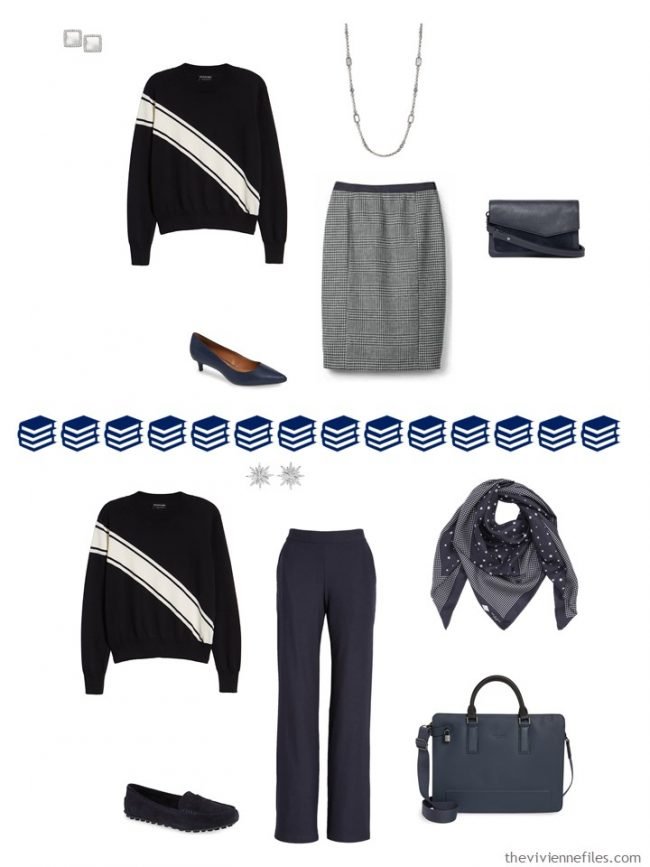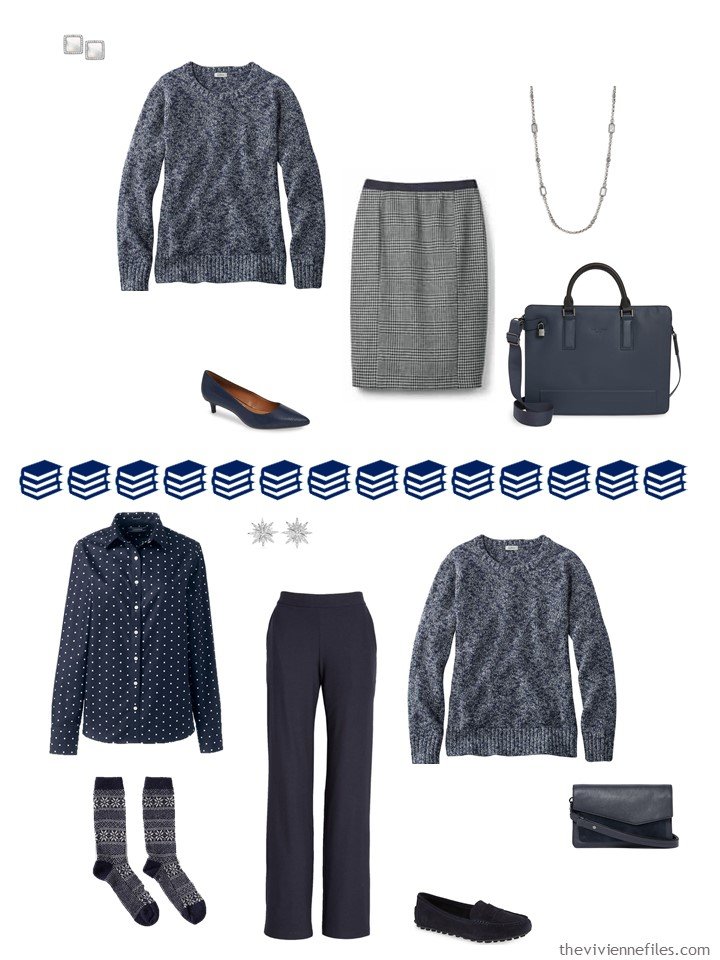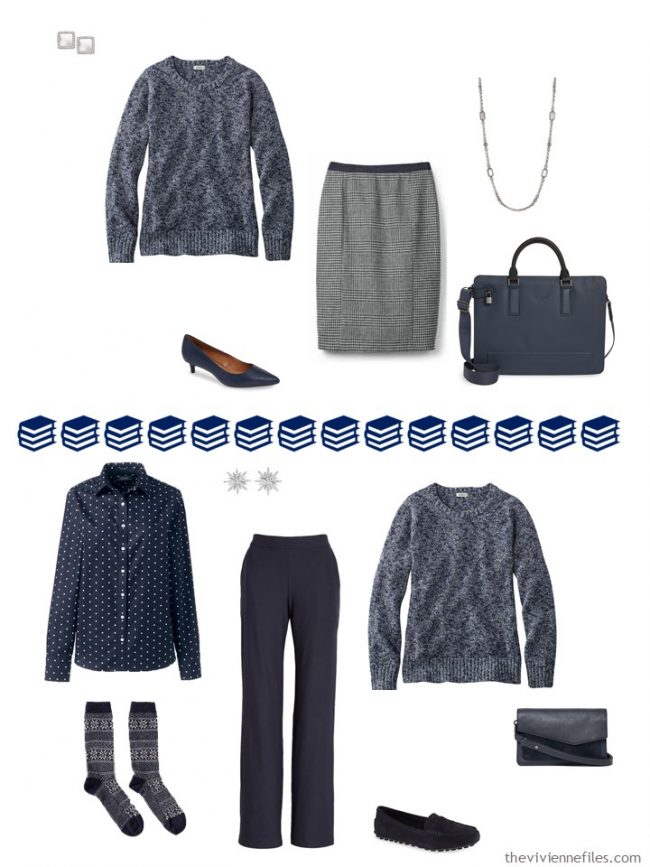 I wear almost strictly black & white 90+% of the time… Would you find this kind of limit comforting, depressing, or just not fun?
love,
Janice