April 3, 2018
You might remember that back in January I assembled a very simple, but (to my mind) fascinating little Tote Bag Travel capsule based on this work.
The palette suggested by this is very limited, but I think that's part of the challenge/fun – especially for someone who thrives by being creative with constraints: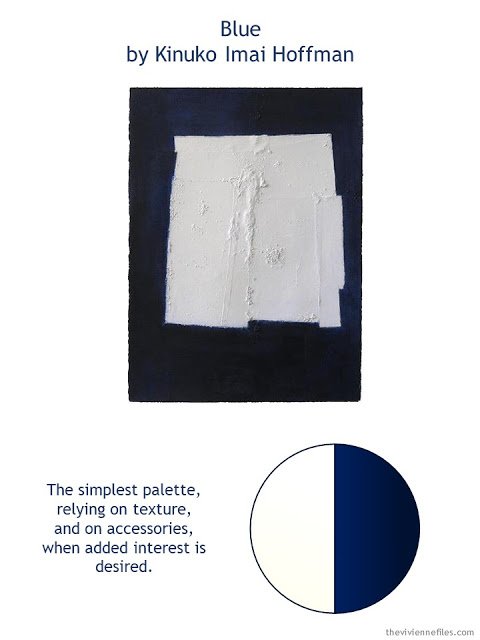 When we left our heroine visiting classrooms, just after the winter holidays, this was her travel wardrobe:
Her visits continue through the school year, even as the weather warms… And she adheres to her very disciplined wardrobe. Her goal is to be a calming, familiar presence in the classes she visits…
The weather's getting warmer, but it's still cool enough for a long-sleeved sweater, or to layer her shirt and sweater… A lighter-weight skirt is a good idea if only to move away from tweed and start feeling as if spring is here!She's still happy mixing dots and stripes, and she packs the skirt knows that she's going to have to meet with school administrators at some stage. Whatever's required to look like her recommendations are worth hearing, and employing!
She has a tidy wardrobe when she slips on her pajamas, and hangs up everything…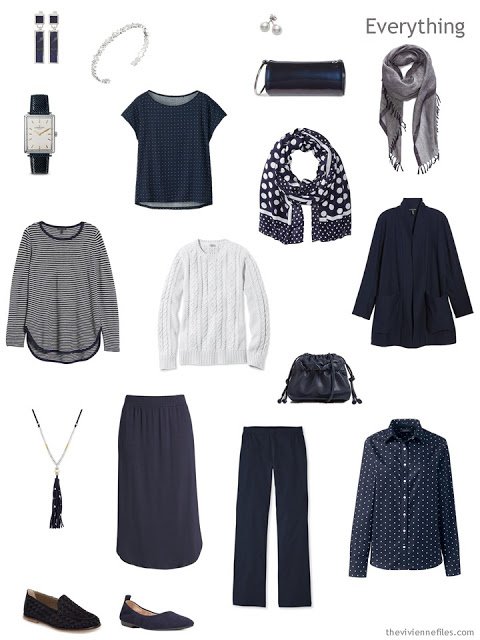 And she knows that she she gets ready for her visit, she can dress according to both the weather and her "sense" of the situation: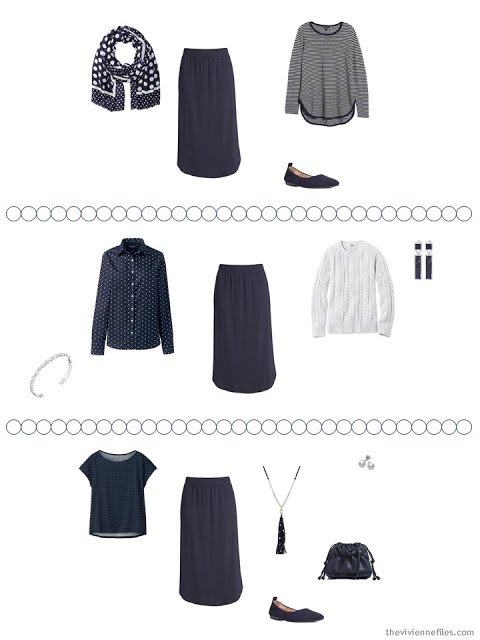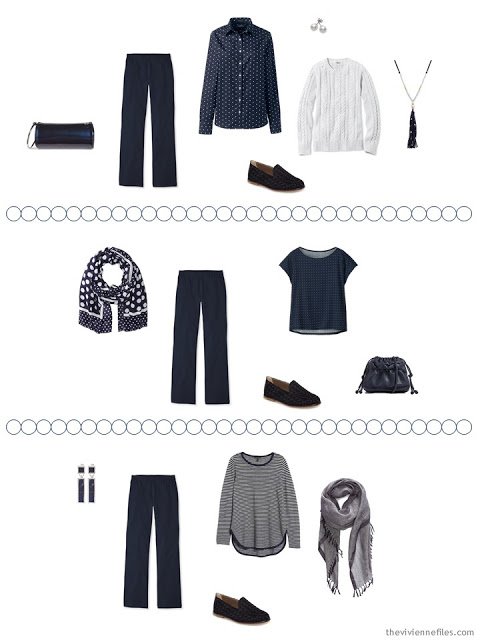 Her overall wardrobe is still rather small… When we next update her in July, I will take a look at the overall assortment…
love,
Janice