April 4, 2018
She went away for a weekend, to a snowy, very quiet resort. Her friends and family thought that she was crazy…This peace and quiet is what inspired her:
She found the tranquility of the soft colors relaxing, yet somehow elegant, even though her plans were very casual!
When she traveled back in January, she has the smallest of travel wardrobes:
Now, she's going back! She found… much… there to enjoy. It was warm when she left, but she knew that temperatures could be all over the map – warm days and cool nights… She loves that!
She was pretty excited about this trip, so she had a little bit of trouble focusing on her packing… Especially with the uncertain weather! So she went very neutral, with just a bit of whimsy in those shorts…But she packed pretty much the same jewelry – she knew that she wanted to do that, because she had received some compliments the last time she visited…
It made a nice, tidy wardrobe when she got unpacked… She took great pleasure in the coherence of it all!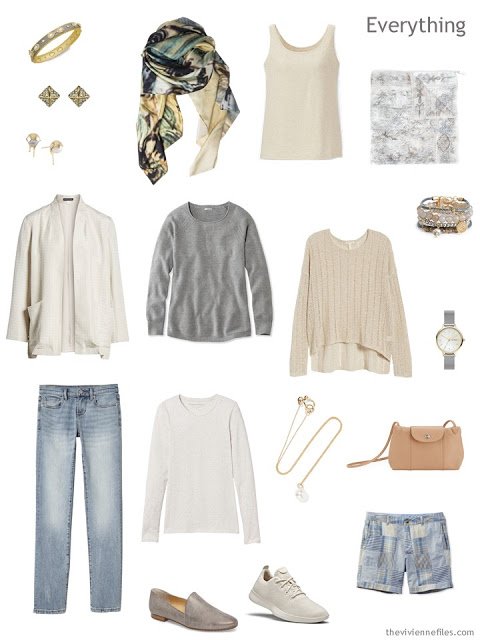 If it never warmed up, she would be fine…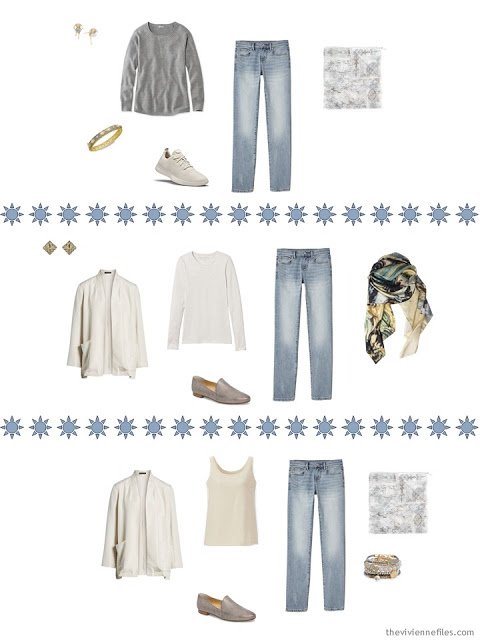 Conversely, if it was nice and warm, she could manage very well…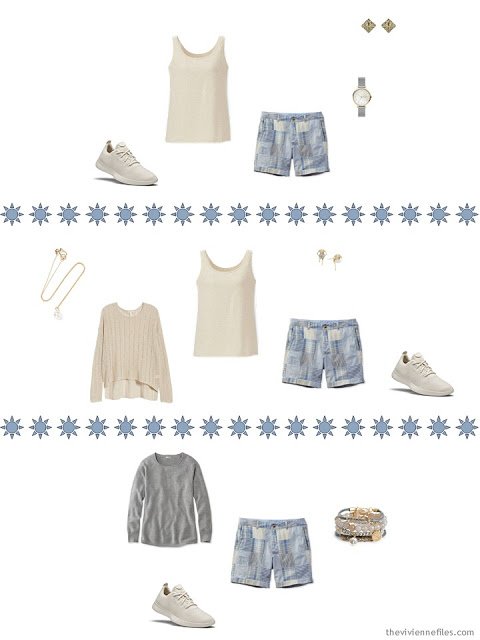 She packed her flannel pajamas, although she wasn't absolutely sure she would need them… the resort wasn't quite deserted the last time she visited…
love,
Janice