March 29, 2020
I couldn't choose which color, so I included two!
just for reference, here's the master list of 52 garments for 52 weeks of the year: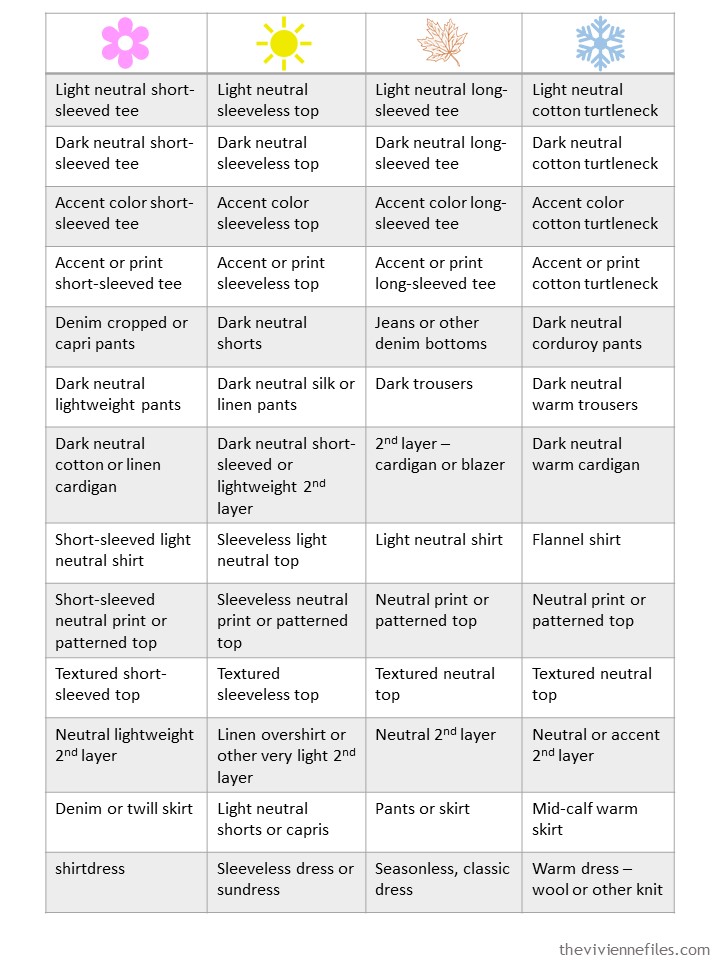 Back in the dark years of my retail career, there was a rule of thumb that if you didn't know what accent color to suggest to someone, you should try:
(1) the color of their lipstick (this was back in the days when a department store would actually HAVE a range of such colors),
(2) the color of their blush (ditto),
(3) some shade of coral – from quite close to pink to quite close to orange, or
(4) turquoise – anything from almost green to almost pure blue.
We had good luck with these ideas! Yes, this tee shirt isn't turquoise, but it's a very wearable blue for a lot of people:
These both go with beige nicely:
These are both nice with black, and they give you an excellent excuse to have 2 scarves in the same design!
Well of COURSE they go with denim – everything goes with denim! But they're a nice layer under a warm fleece, when you're lounging around in your slippers:
Maybe your swim suit will be in a color that goes well with one of these tee shirts…
And these colors pass one of the really tough wardrobe tests – they look great with olive!
My current accent colors are pink and a shade of blue that I really like – I had to break down and buy a sweater during one of the longer weekend of the year!
What are your accents?
love,
Janice
p.s. Three years ago I shared with you a Chic Sighting of a young man in the Chicago Pedway, and my thoughts about finding a personal uniform.