March 31, 2020
You Don't Have to Wear the Polo Shirt and Khakis…
She's the only woman going to the trade show. She plans to sell rings around the rest of the delegation.
But they want her to wear red, black and white every day. Oh my…
Since she's the only woman going from her company, she will get her own room. That's ideal – she will leave the ironing board up the entire week. She wants to be crisp and fresh every morning, knowing full well that by the end of the day she will look like a crumpled tissue!
So she's going to be inspired by this – except for the enigmatic and faintly menacing toes behind the ironing board: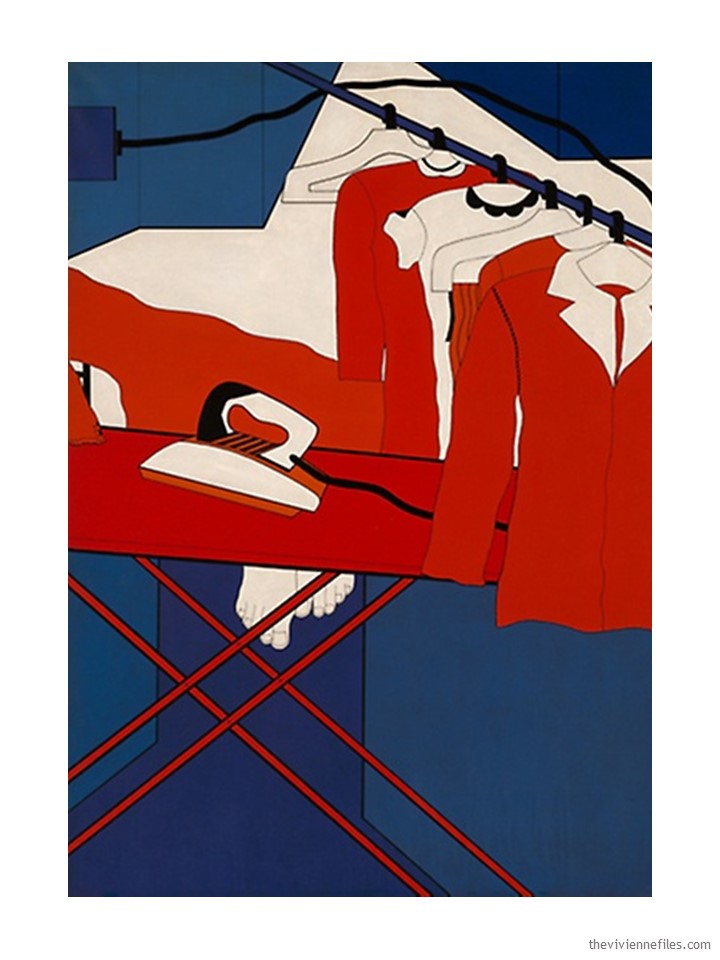 Her color scheme is going to brighten up the beige to a more true white (to match her employer's logo), and she's translating the blue into denim – her refuge for her travel, and her spare time…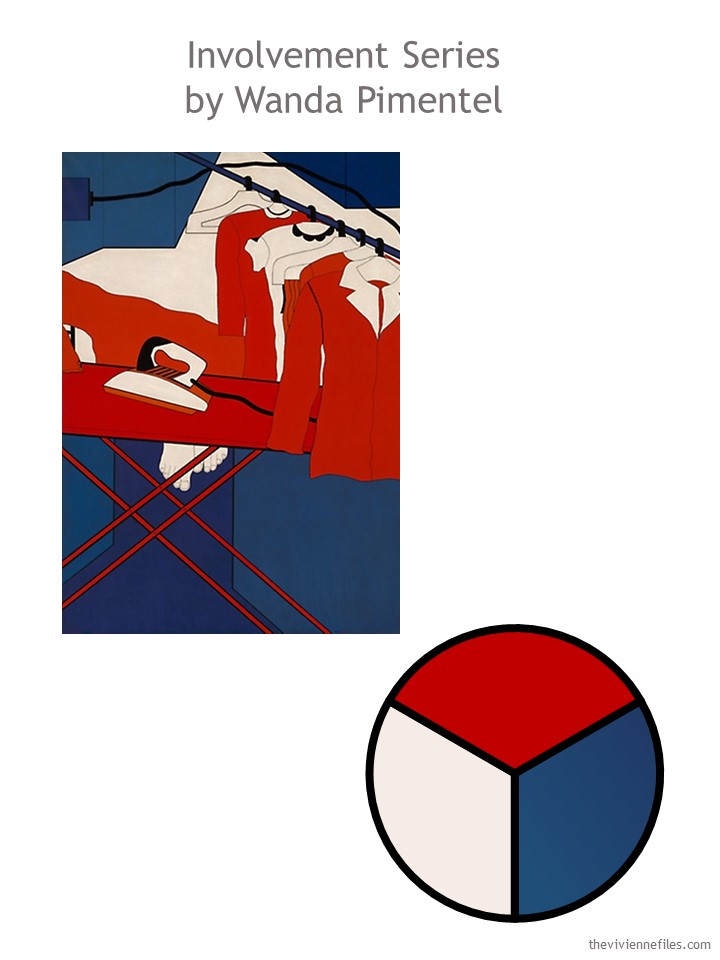 Her theme for the trip is "counting every minute 'til she gets home…"
For the first day she's going to wear head-to-toe red! But then she really wants to tone it down a wee bit. She pulls together a core of black, adds in the essential red, and then fills in the blanks with white and denim:
The night before, she plans out what product materials she wants to take along, how she's going to arrange her table and area of the exhibit space, and then her wardrobe and outfits: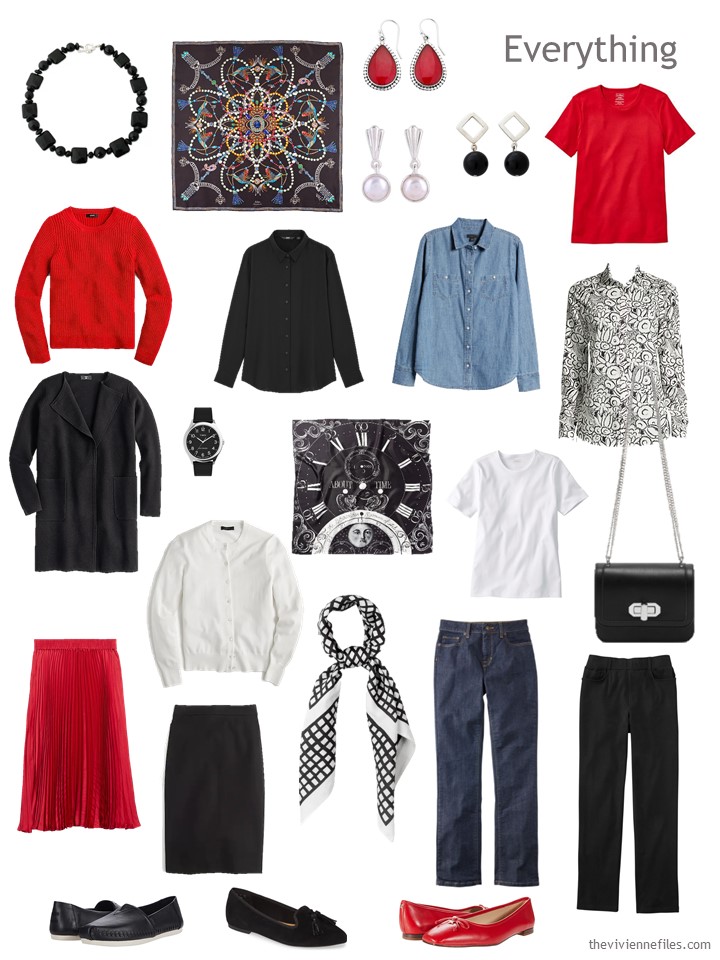 She makes certain that she has options, just in case a garment gets torn or irreparably stained by some odd event. She can't picture what that might be, but she's going to be ready!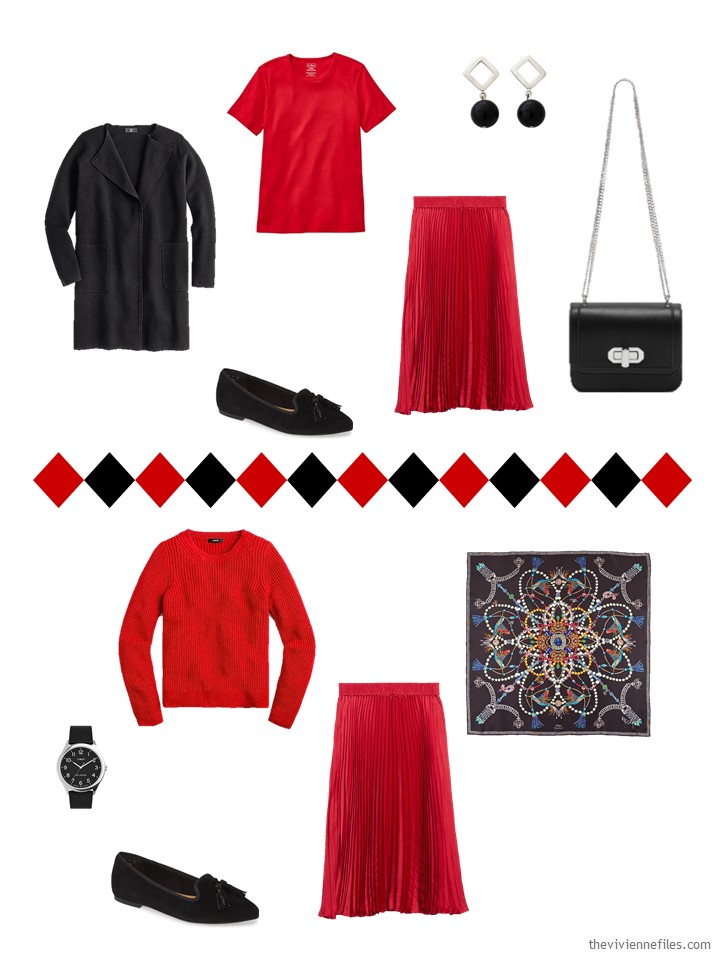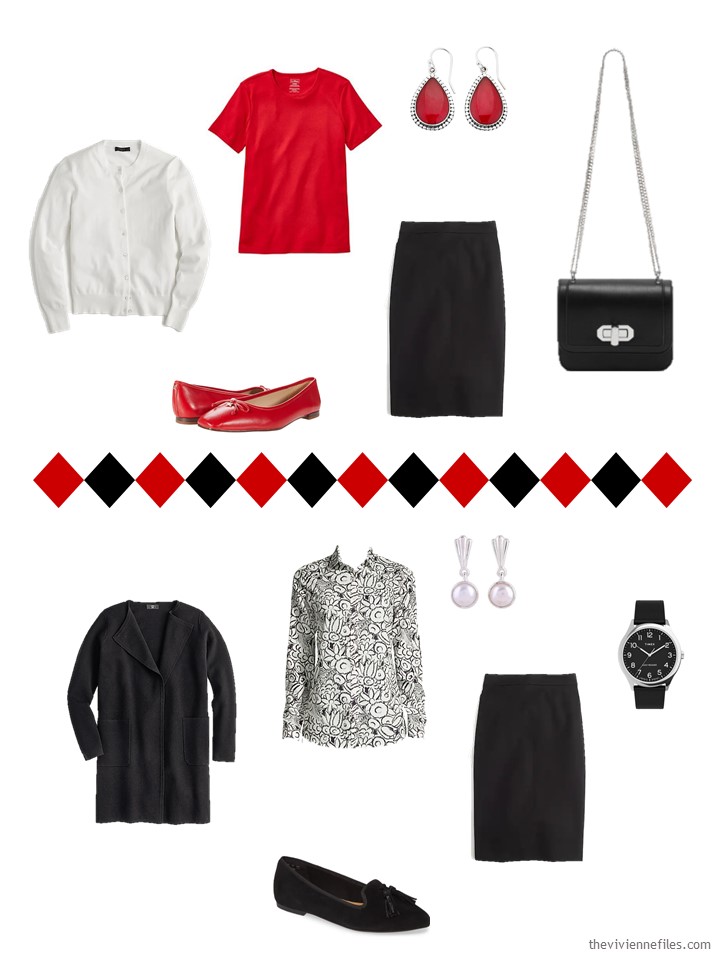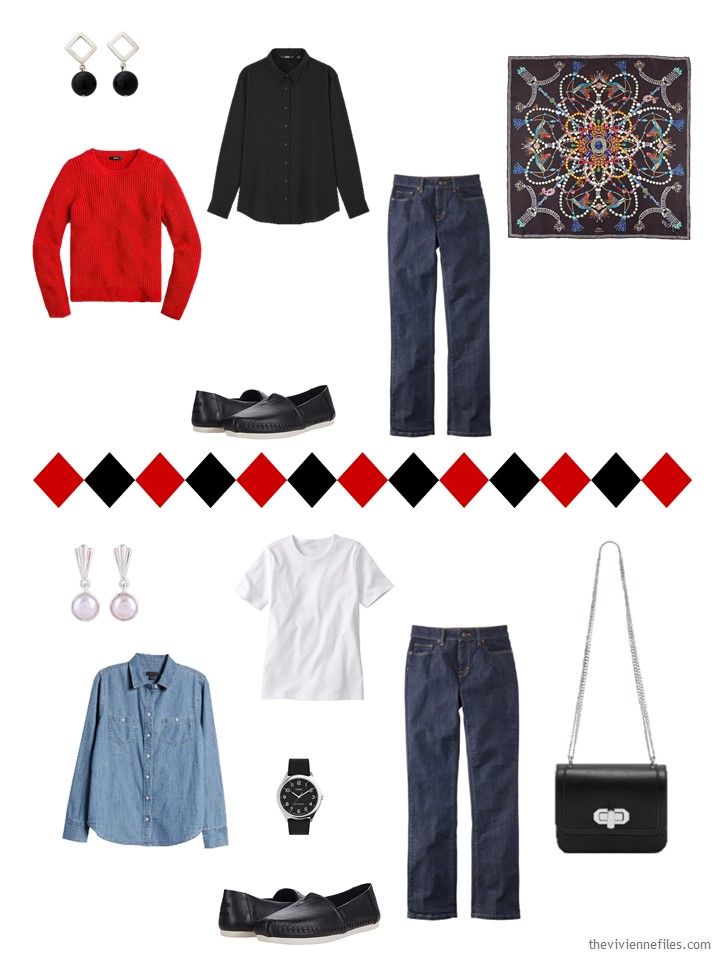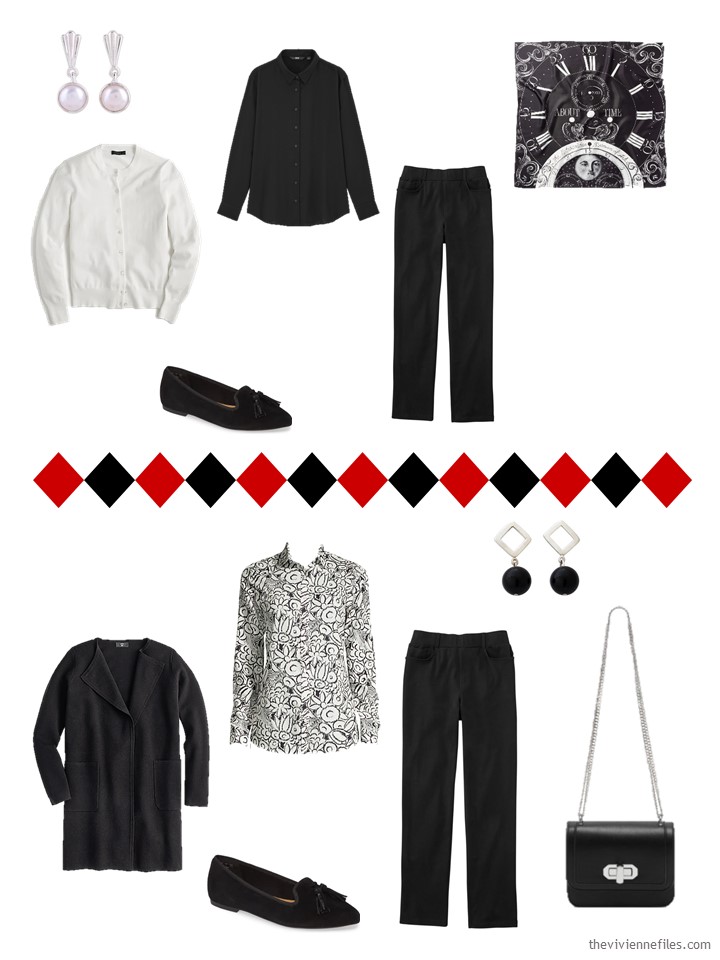 I have never had to wear the "logo polo shirt & tan pants" uniform – have you?
love,
Janice
p.s. On the last day of March back in 2014, I pondered what the optimal number of garments might be for my wardrobe. There's still no good answer!