December 7, 2020
Remember this most difficult group of colors?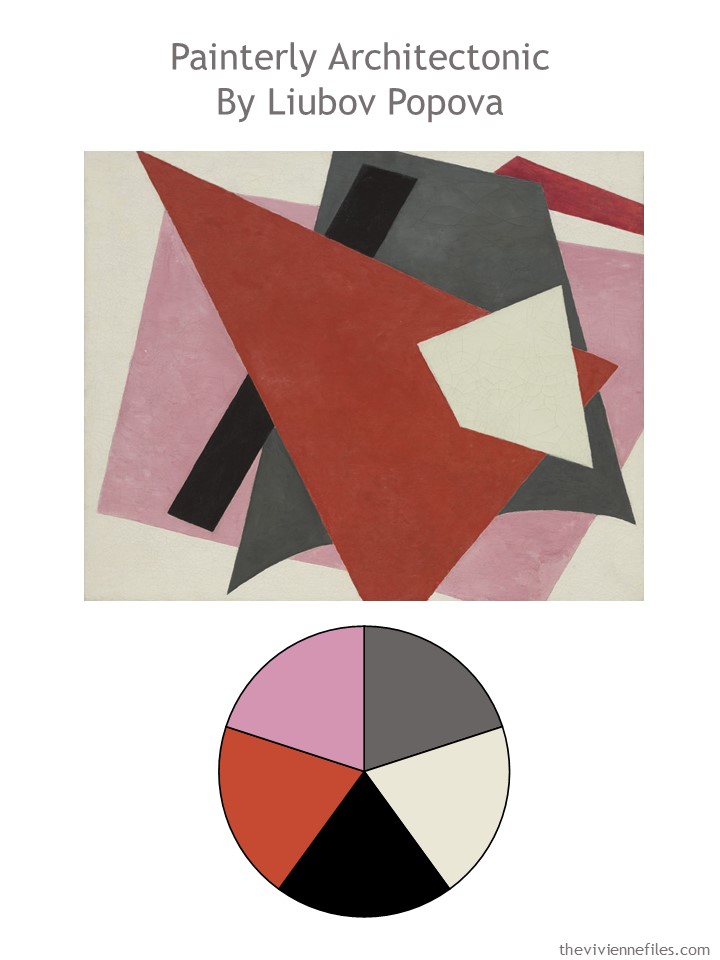 Although it's a challenging work of art, it does include three easily-available neutral colors, and 2 really nice accent colors. Our heroine finalized her wardrobe with this, and it seems pretty practical: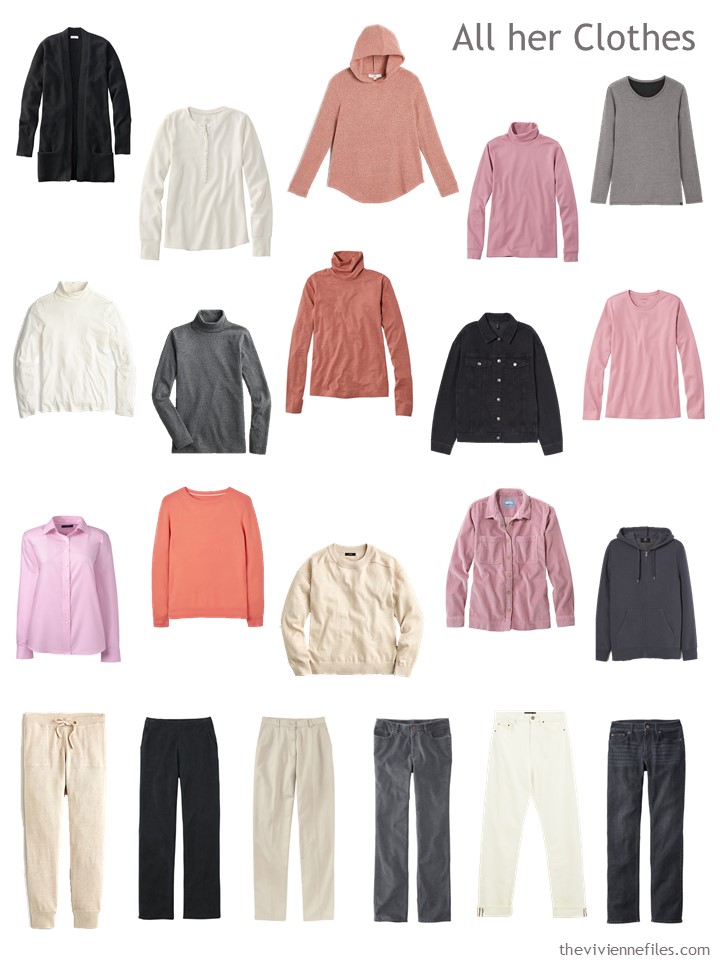 But she wants, and needs, accessories! Let's accessorize a dozen outfits for her, and make some effort to use some things more than once. It would be sort of fun to have completely different accessories for each outfit, but that's not exactly practical…
First off, for those of us spending the majority of our time indoors, what's not to love about a pair of wool clogs? You could certainly dash to the mailbox, or around the block with the dog, wearing these:
There ARE still essential appointments. Not very many, but occasionally we all might have to dress nicely and look like respectable adults….
Isn't this soft orange a HUGE change of mood from the pink above?
If you've never had a really nice pair of warm slippers, this could be the year for them! And why not wear a brooch on a sweatshirt?
Staying indoors a lot means less fighting with slush and snow, and thus your light-colored pants and jeans can be worn well into the winter!
I often forget that one can wear 2 neutrals in the same outfit; black and grey are great together:
Sometimes, all you want is simple, monochromatic comfort!
The right necklace can be the perfect touch, even for a casual outfit!
Of course you can dress up your corduroy shirt and turtleneck! And who isn't just a bit nostalgic for chukka boots…
Black + grey = cozy…
Sometimes, your face just plain and simply NEEDS a silk mask…
A beautiful scarf can elevate a sweatshirt and pants to a favorite outfit!
This isn't an insanely large collection of accessories – many of us won't have this many scarves, other will have FAR more bracelets, but on average I don't think this is crazy…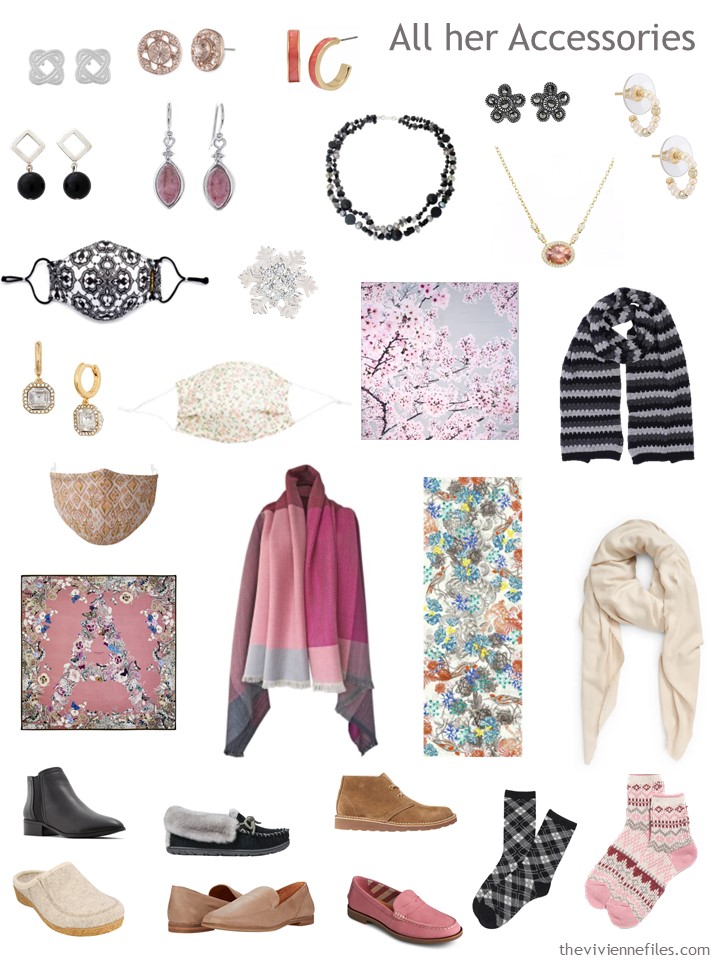 And yes, many of these accessories don't go with every garment in this wardrobe. Versatility is nice, and certainly a worthy goal, but I think we also need to have enough variety, and enough colors, to be happy!
love,
Janice
p.s. Four years ago, we evaluated a "12 outfits in 12 months" wardrobe in black and white with bright red and blue accents. It's still a wonderful, timeless wardrobe…