December 9, 2020
In a Sea of Green and Red…
She's going to stand out! Not that we don't love green and red for the holiday season – where would we be without them? But she's going to take the train into the city for a couple of days of admiring decorations, maybe some shopping, and eating room service while watching movies!
And she won't be blending in, thank you!
The weather will be pleasantly cool – no blizzards this year! If she finds that she needs something warmer, she will stop into Uniqlo and pick up a down vest or jacket… But she expects to be very comfortable just like this:
She's really packing quite light – with a clear winter theme!
Looking over her wee travel capsule wardrobe, she just has to smile… What lovely wintery colors!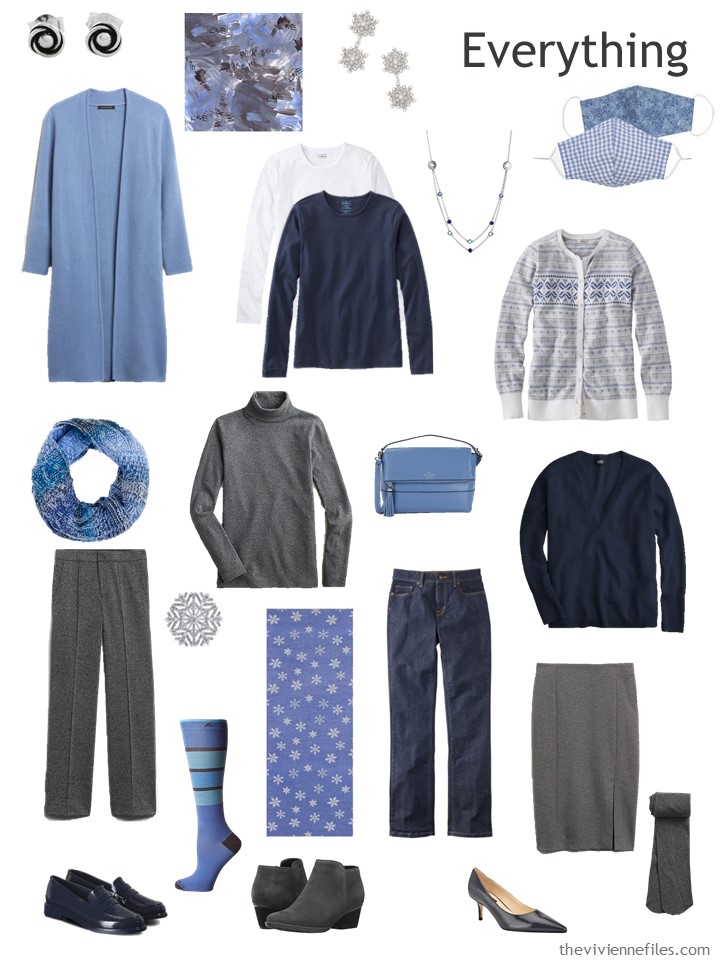 She knows that she will be attending a religious service at the famous church that everybody visits. Even without singing, and with social distancing, she wouldn't miss it!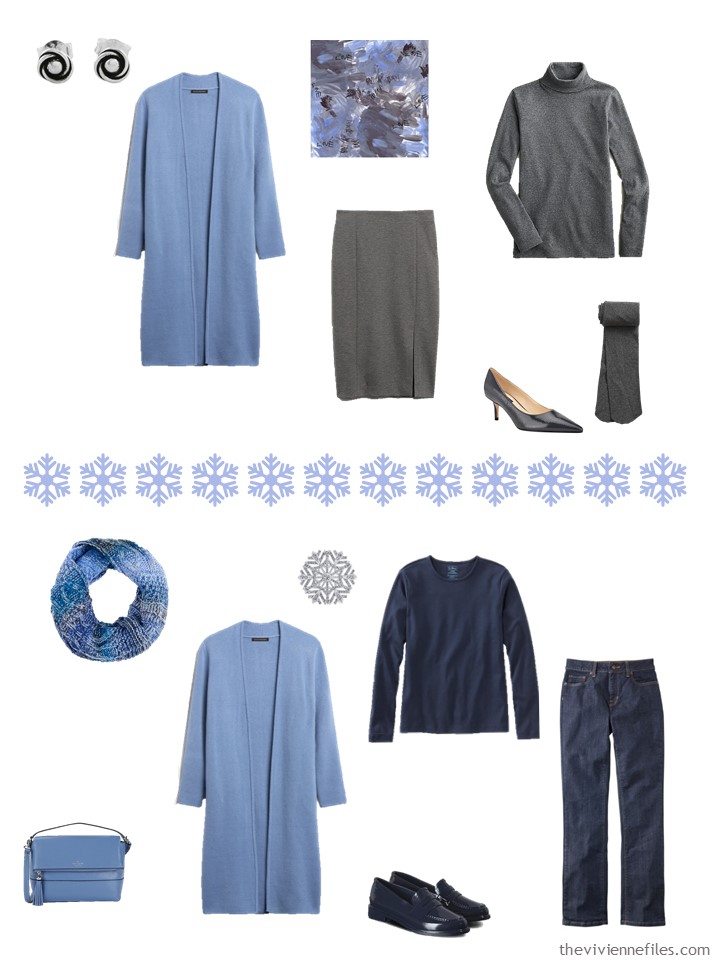 There's a neighborhood within walking distance of her hotel that is famous for holiday decorations – that is definitely on her list!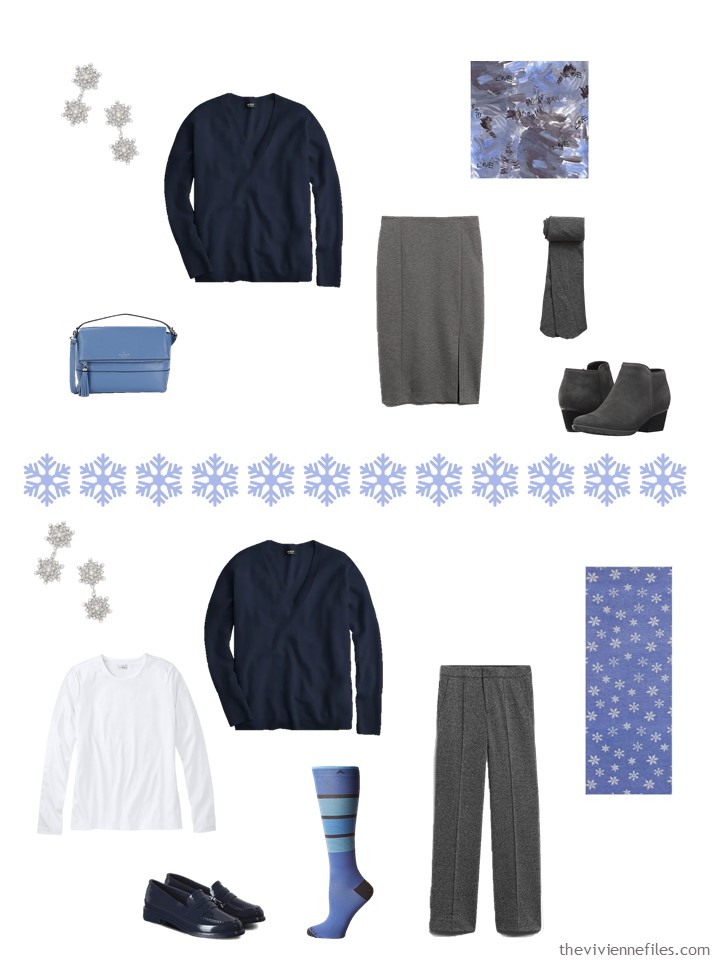 And the main shopping streets are essential – even this year, they've pulled out all the stops to make their window displays magical…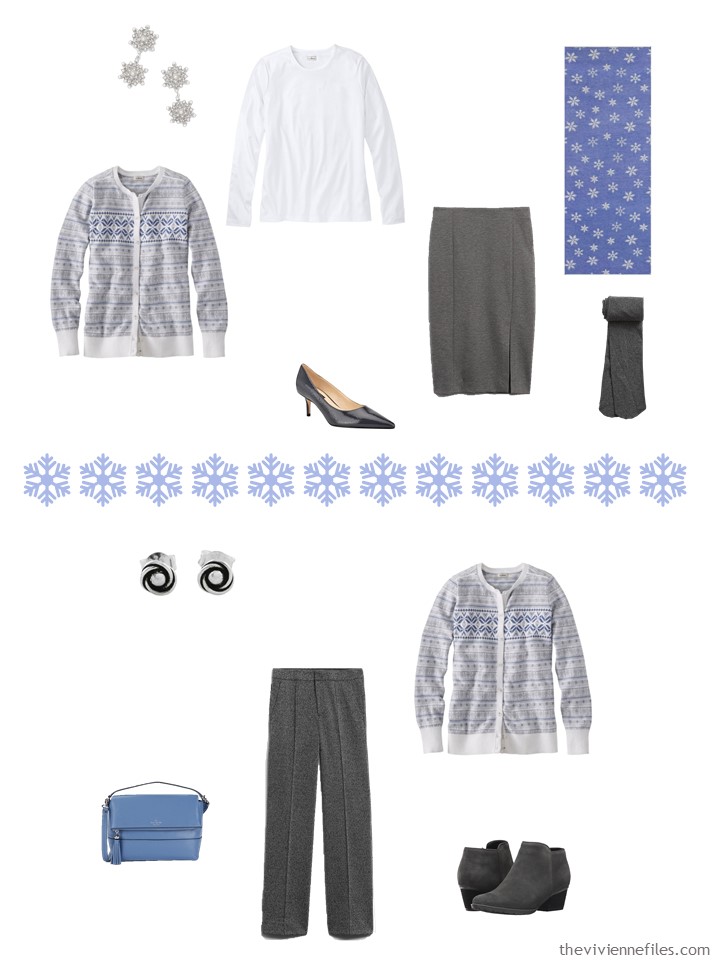 She's looking forward to holiday cheer, happy people, and peace and quiet.
Then, she'll plunge back into the family working and studying from home!
love,
Janice
p.s. Five years ago, we pondered what accent colors would go nicely with charcoal grey – a pretty appropriate "flash-back" given that today we combined periwinkle blue with charcoal!