November 27, 2020
She Really Loves This Painting…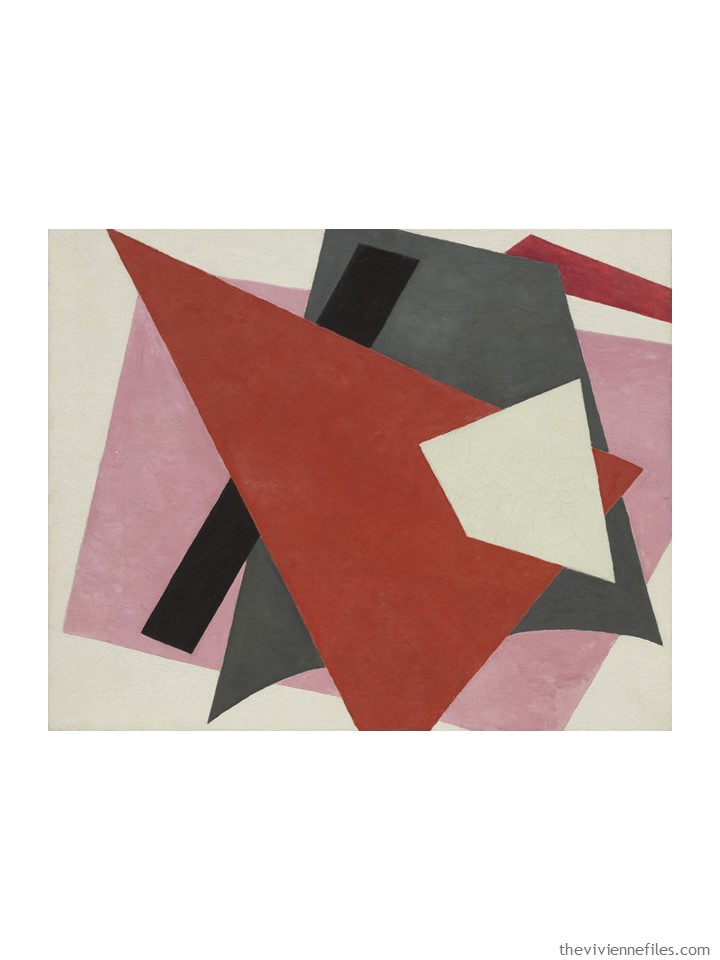 And she has all of these colors in her closet! So she figures that she will pull together her "Garde-Robe du Mois" (wardrobe of the month) for the end of November and the start of December based on this…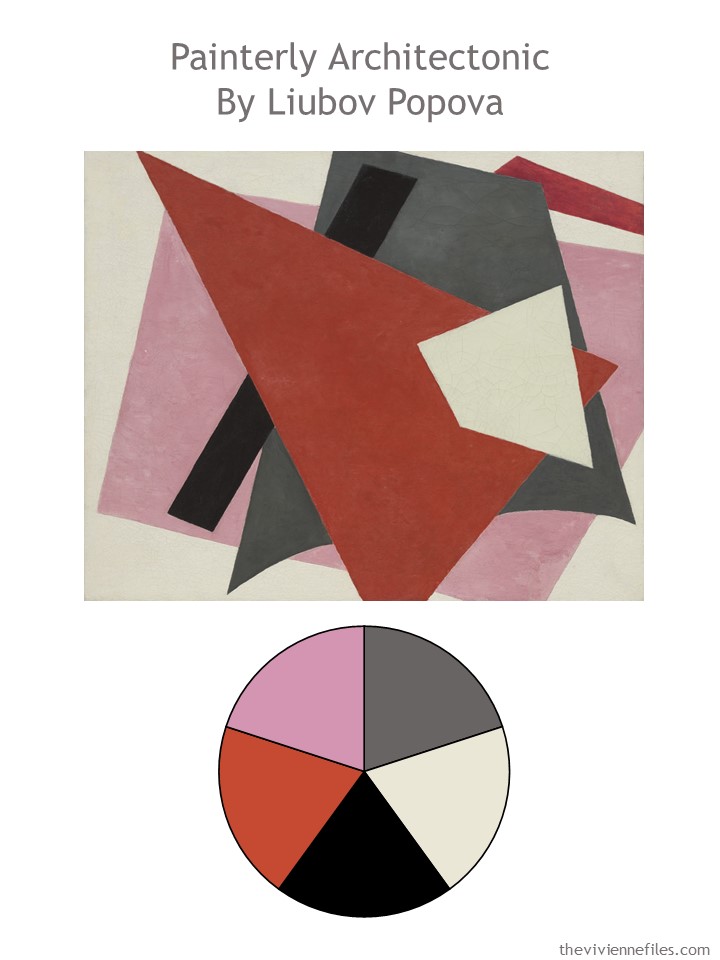 First, she's trying to figure out how often she will wear things, based on the "How Many Pieces of Clothing Should I Own?" worksheet.
She starts with 31 days – a longer month, perhaps.
And then, because she never leaves her home these days, she knows that she only wants to wear 1 outfit per day.
She will probably evenly split between 2 and 3 garment outfits.
And finally, she plays around with the "How many times do you want to wear each piece during your time period?" number to get it as close to 21 as possible. (21 is the number that Fiona Ferris chose for her Garde-Robe du Mois, and it's a nice number with which to work)
She will therefore be wearing each garment 4 times, or once a week. Nothing wrong with that, right?
It all looked like this: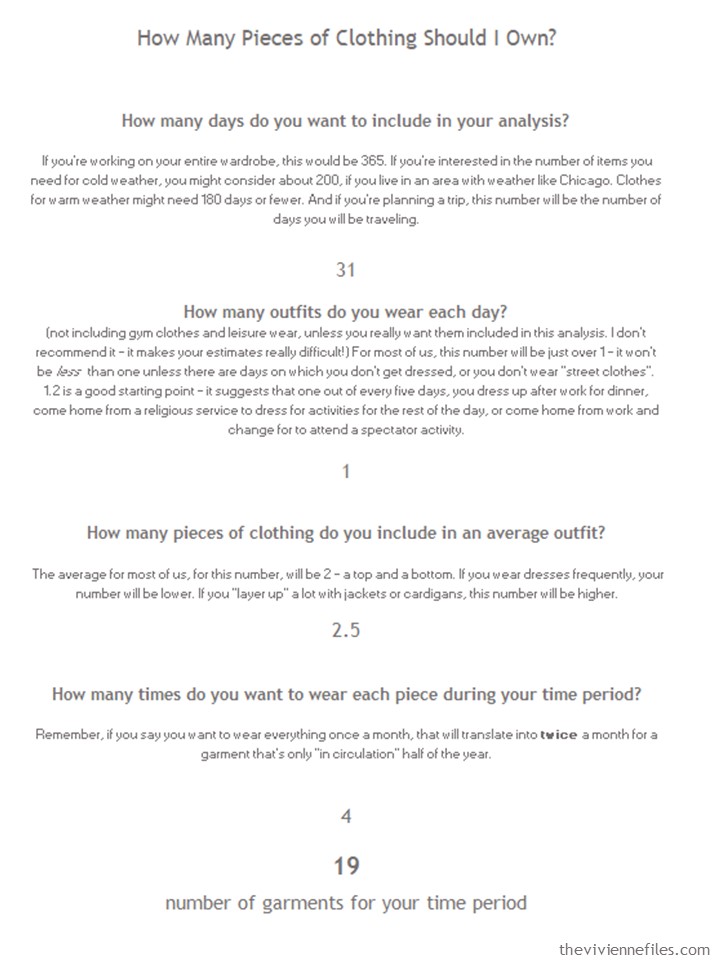 Five colors, 21 garments = about 4 garments per color, to start…
So she begins with black: 2 outer layers, 2 bottoms:
And then ivory – 2 tops, and 2 bottoms (her thinking is that she will wear the lighter color near her face, and can layer darker 2nd layers over):
She's starting to feel as if she doesn't really need 2 bottoms in each color, and also that she'd better start adding in some tops! So when she gets to grey, she chooses just 1 2nd layer, 2 tops and 1 bottom.
Now the fun colors! First, pink. Note that these don't all have to match unless you plan to wear them together. Our count is 2 tops and 2 shirts that can be a top or 2nd layer:
Next, she wants to finish with her dark peach, terra cotta, sienna, whatever you call it color, and falls short…. Only 2 pieces in her wardrobe!
This is how her wardrobe for the month looks so far – it's a pretty good reflection of the painting…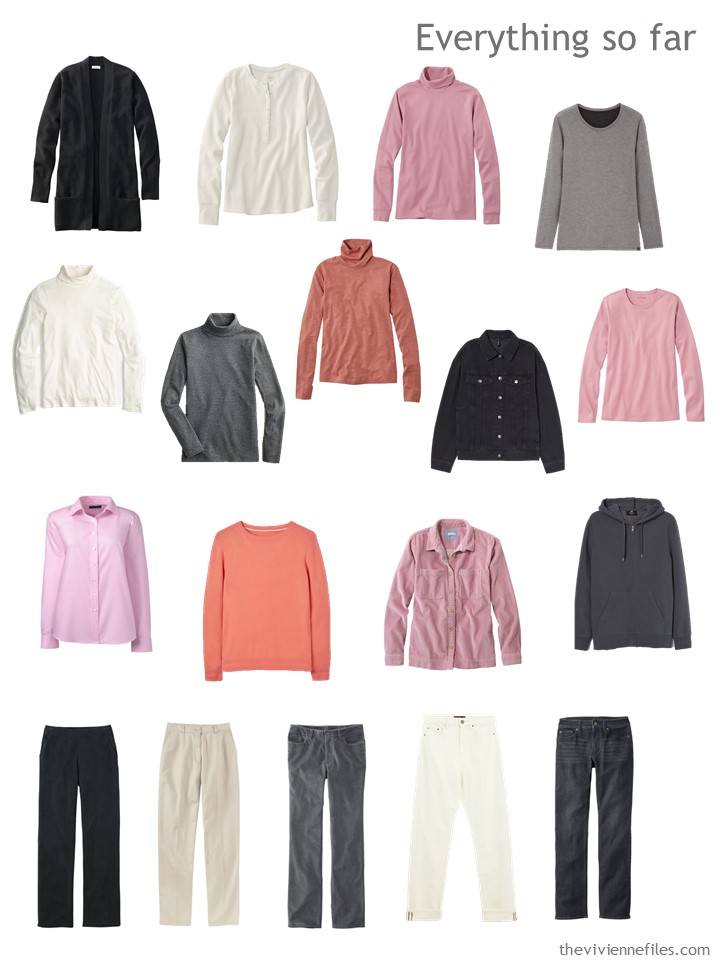 She only has 18 pieces – 3 to add – so she decides that a moment of reflection might be smart: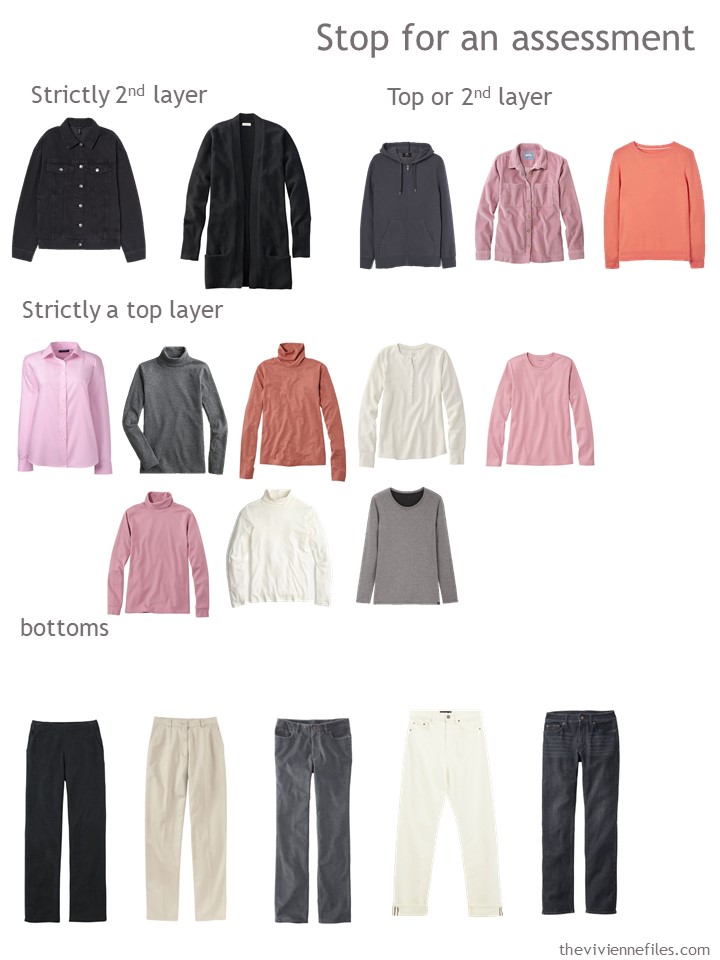 Her proportion of pieces is good, so she decides to just find some things that she loves!
Remember, she plans to be indoors pretty much all the time; maybe a few walks out to get mail and such, but no socializing! There will be occasional Zoom conferences, but her co-workers seem to be vying for the award for "Most Inappropriately Dressed" every day…
How, her completed wardrobe looks like this. While it's still a good reflection of the colors of the painting, it doesn't "hang together" as much as many capsule wardrobes…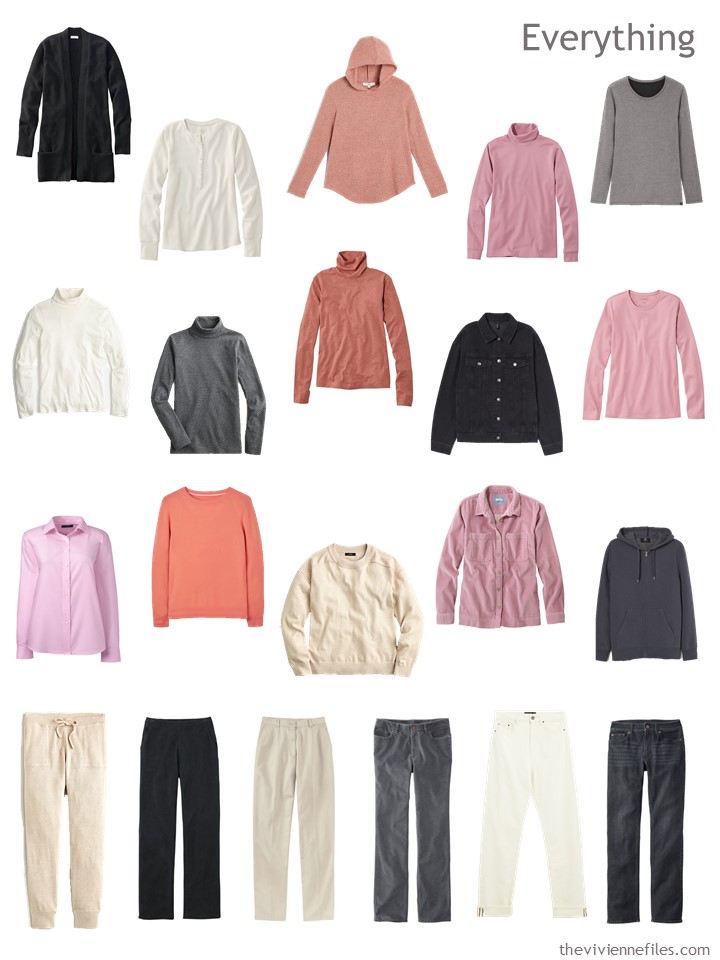 Or maybe it does!
She starts working her way through outfit options, and is pleased to find a lot of possibilities: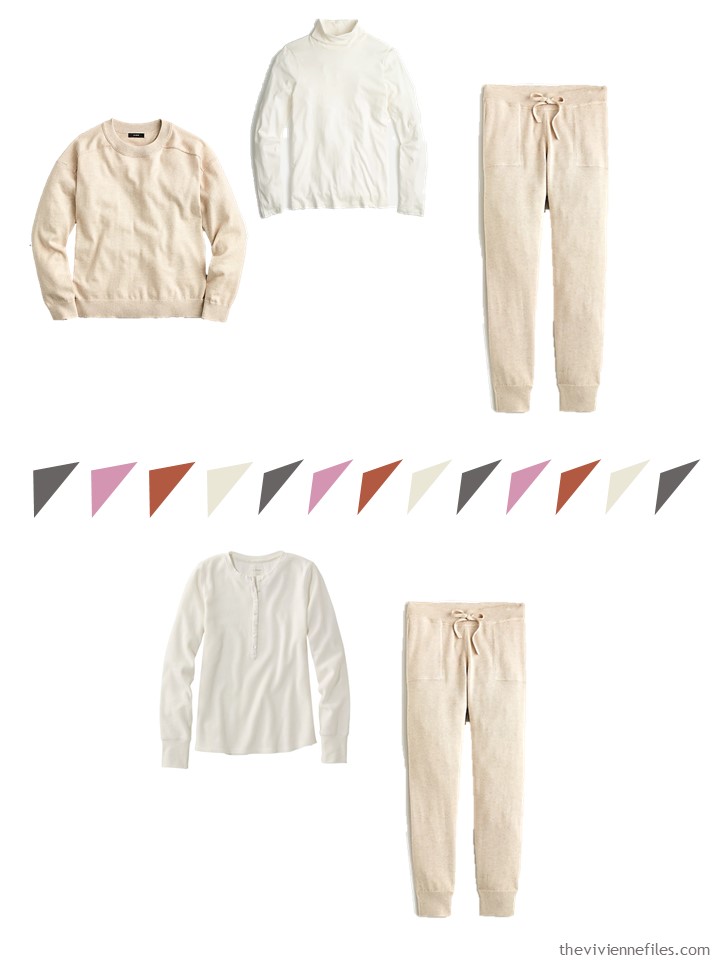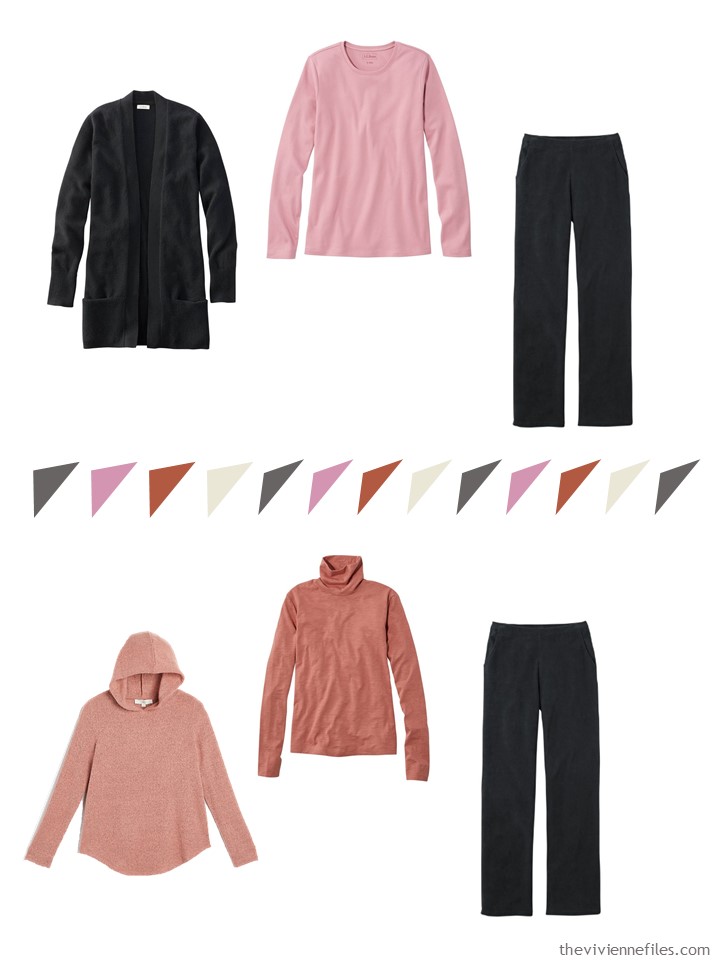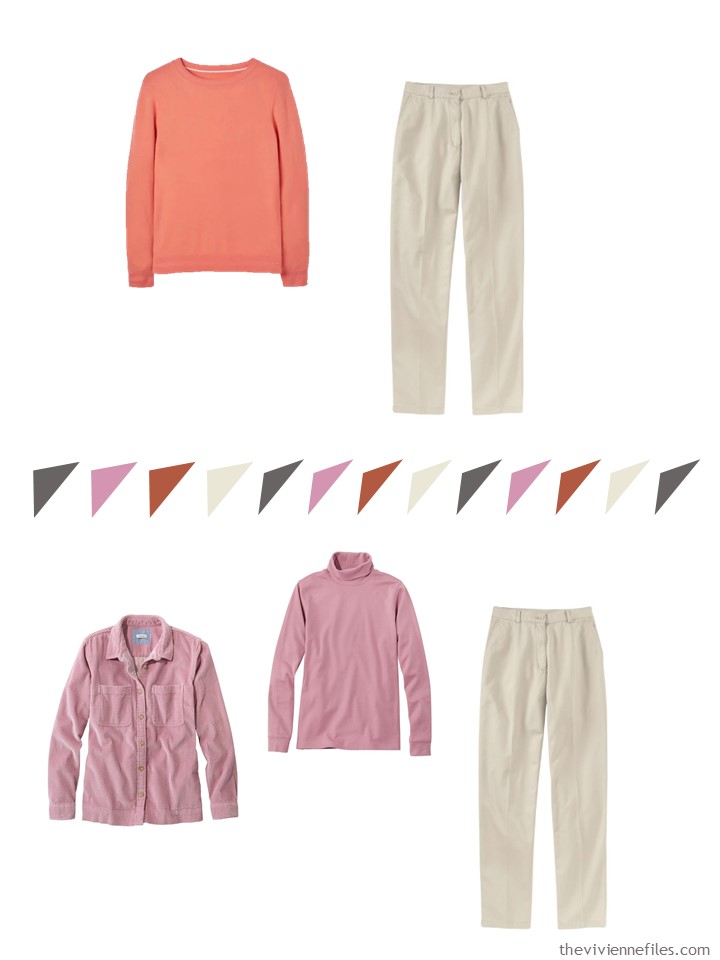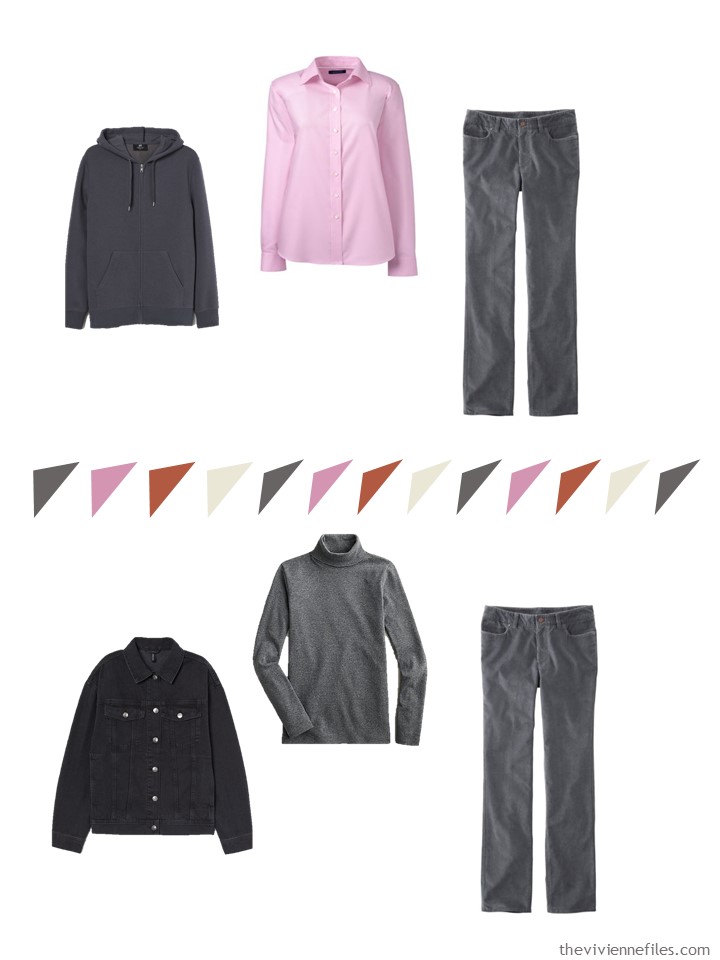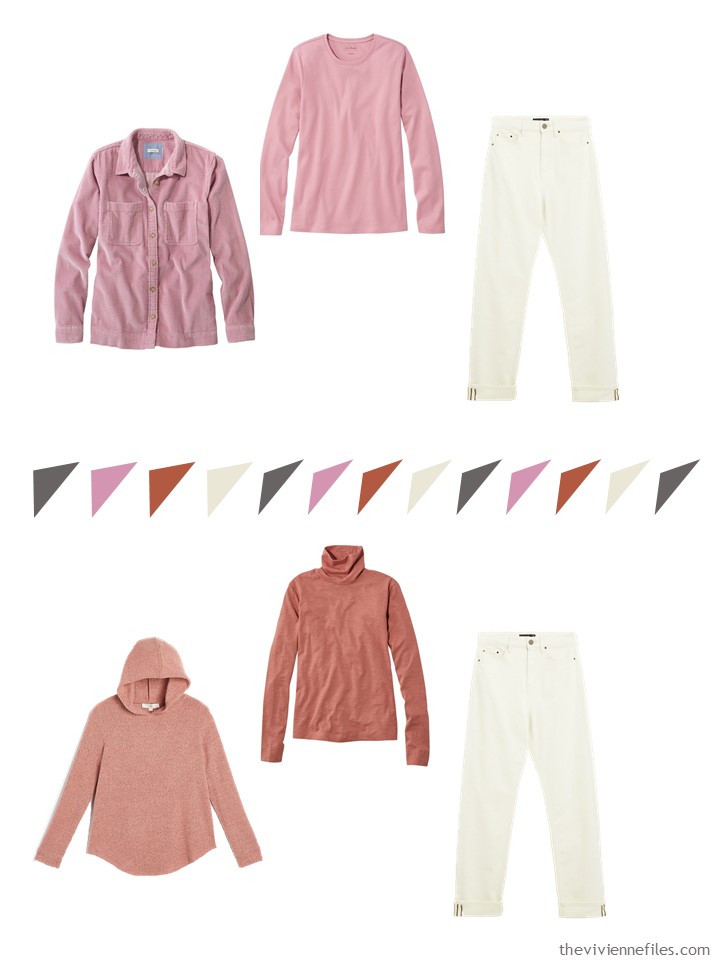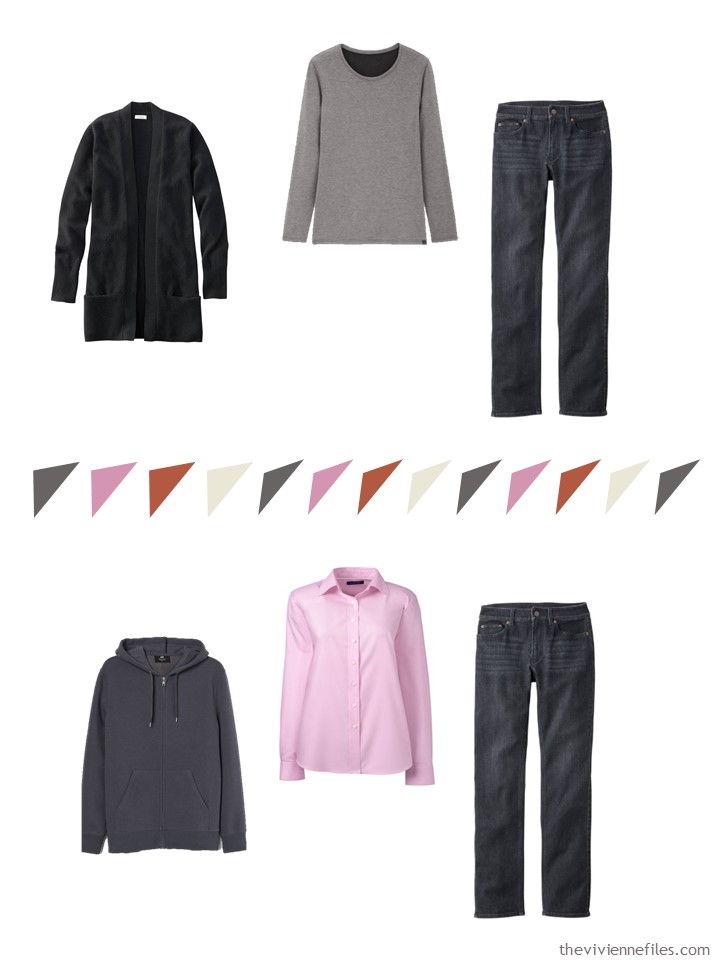 She will be nice and warm, look good on camera, and still be relaxed and casual!
So if you're struggling with a seemingly difficult color palette, don't lose heart! It might still work well…
love,
Janice
p.s. Six years ago I sent you all a message that is MORE true today than it was back then…
p.p.s. I know that some of the L.L.Bean links take you to their main site rather than to the specific garment. I'm haggling with them to fix it…
p.p.p.s. – Get thee to Dewey's Treehouse to read a festive wardrobe story…