November 30, 2020
You Want Me to WHAT???
Yes, fly to Chicago for ONE meeting….
"If you go to the meeting on Wednesday, you can take the rest of the week off…"
Okay… She will go up to visit a friend with a lovely home along Lake Michigan, about an hour north of the city.
And since her employer is paying for her to check her luggage, it's going to be a pretty big suitcase!
She starts here:
Her favorite wardrobe colors are navy and white, so she chooses this color palette for her trip:
First, she pulls out her Common Wardrobe that she's been wearing this autumn. She includes her white jeans because (a) she loves them and (b) there will be days when she and her friend don't leave the house! Why not?
And then she pulls 4 sweaters out of her closet that go beautifully with her current favorite scarf, and which accent navy and white perfectly.
please note that I've used the colors names from the vendors – a couple of them are inexplicable…
First, she decides what she's going to wear for the trip and meeting (grr…):
The she starts adding some odds and ends that she will need for the rest of her trip – warm pajamas, some outerwear and another, warmer scarf. And waterproof shoes!
Since she's visiting a friend, it's not really urgent that she dress in a wide range of outfits, but she runs through various combinations in her mind JUST to be certain…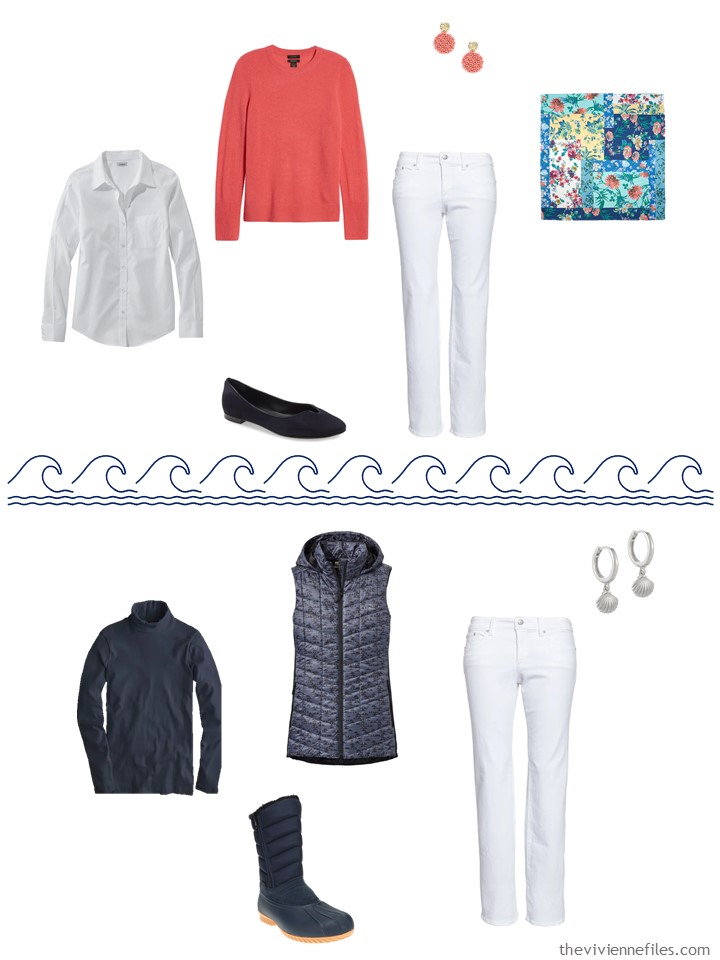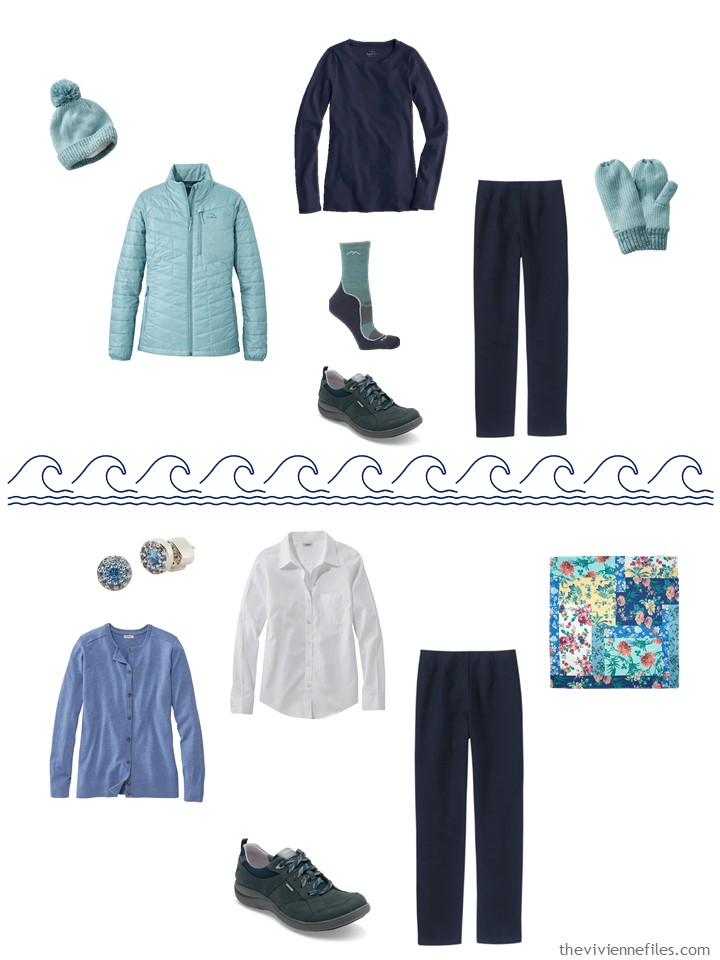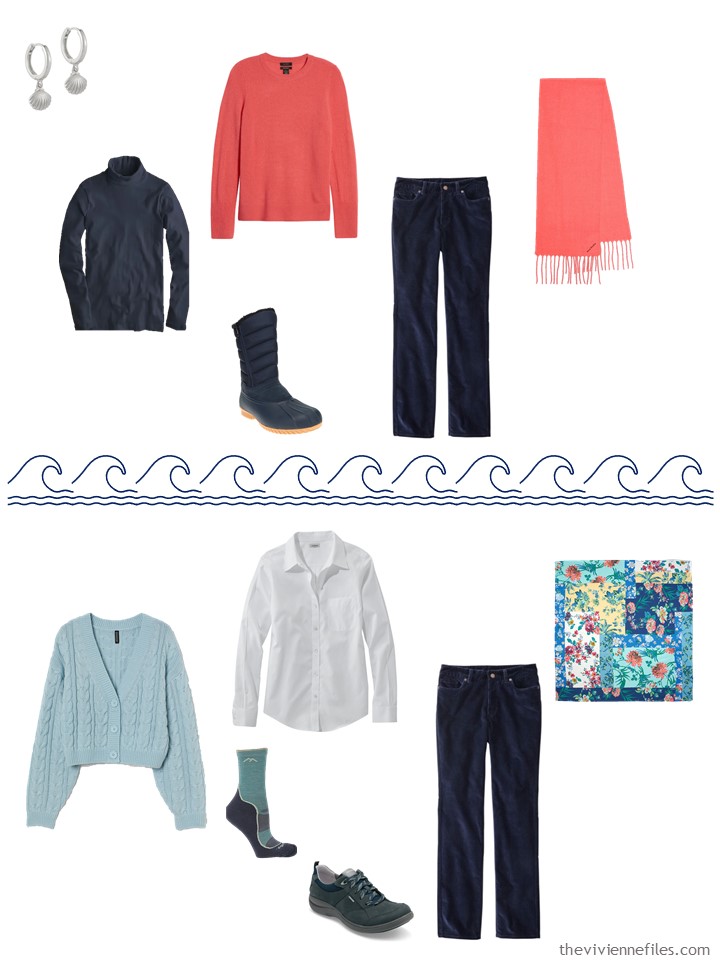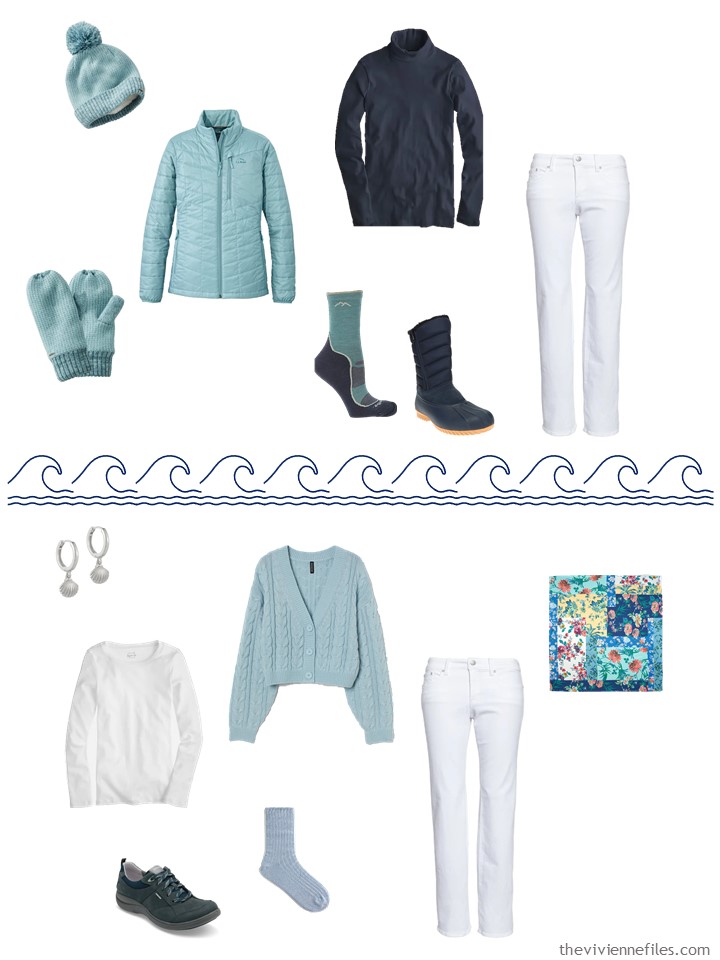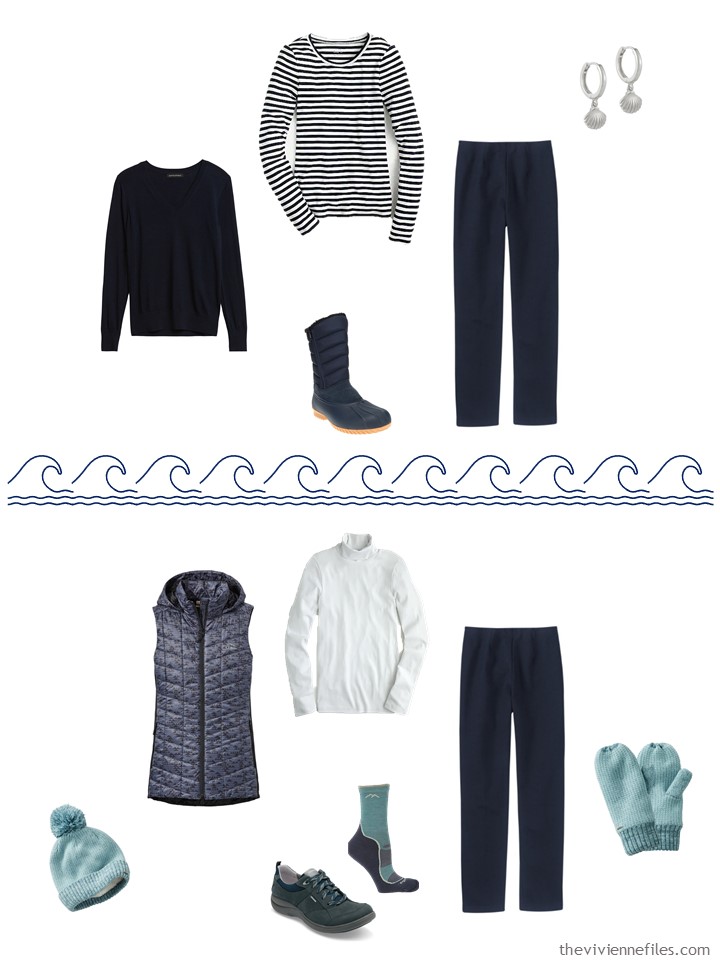 In the Autumn, it's both fun and unexpected to build your wardrobe around a summery floral scarf!
love,
Janice
p.s. Five years ago we considered what our options might be for accent colors to wear with olive…