October 5, 2020
The last time she went to Paris, it all turned out to be… very interesting!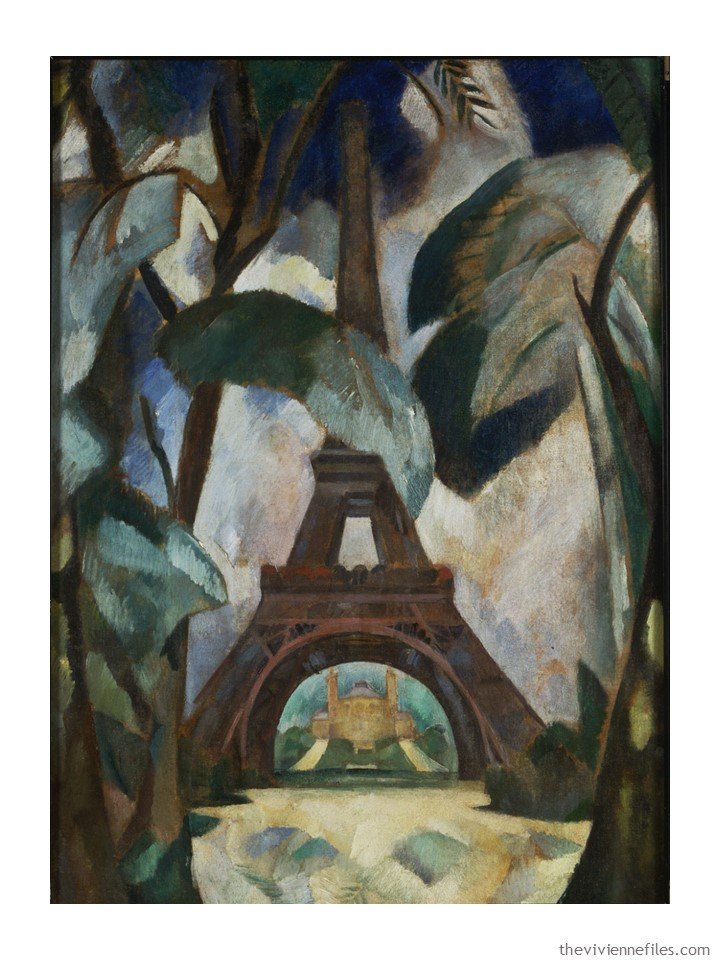 At the end of the 2nd day she was there, she walked up to the woman who had been following her, and asked WHAT was going on?
Well… the woman was looking for another photographer to join the group of official government staff who were documenting all of the most obscure and hidden sculptures and monuments in Paris, and wanted to know if she wanted to be considered…
Uhhh… okay!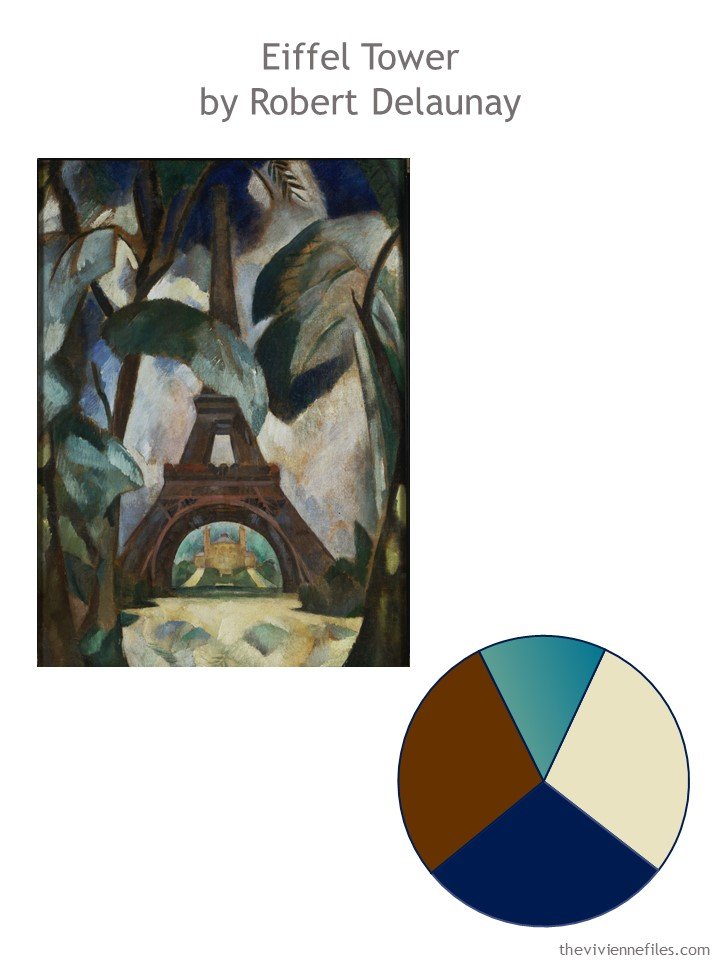 She still doesn't know what her new boss saw in her and her photography techniques, that caused her to want to hire her. She frankly doesn't care!
So now, ever other weekend, she takes the train to Paris. She's able to sleep on the train, so she can drop off her bag at her hotel and get straight out onto her assignments…
She doesn't dress like a typical Parisian woman, whatever that would be. But she is comfortable for her work, and still appropriate enough for a nice dinner. Washable wool pants for the win!
Every 2 weeks, her wardrobe is some variation of this. The garments will cycle in and out as the weather warms up, but the colors are consistent, and some things (like jeans!) are always in her bag…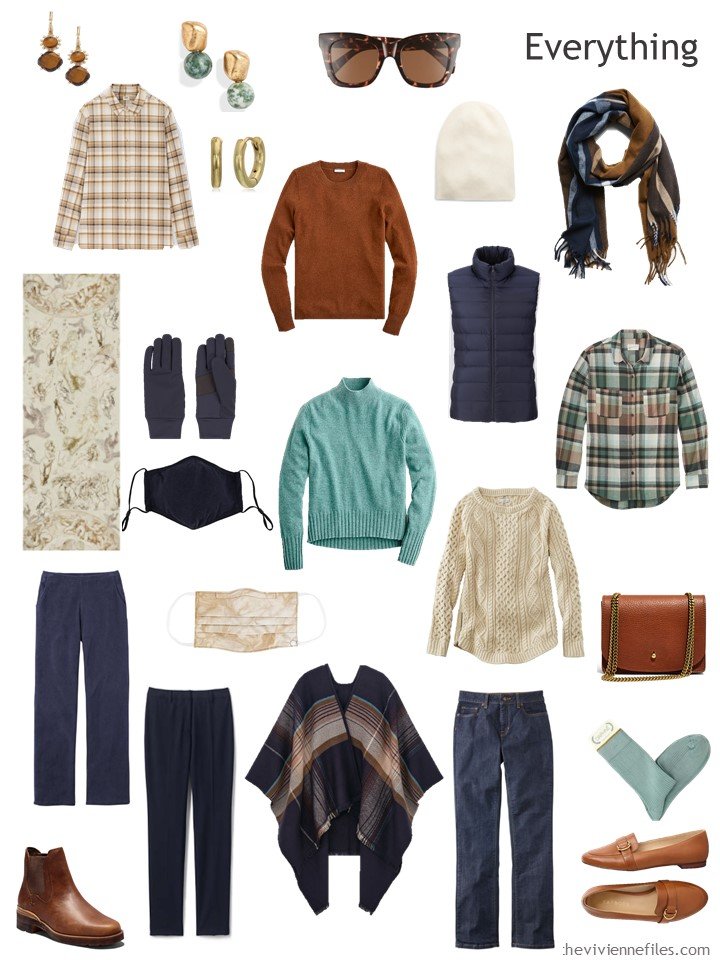 She's only there 3 nights, and she's discovered that packing 6 garments is just perfect for that length of time. Even if she tears a shirt, or a sweater, she's just fine.
(she hasn't torn a garment while photographing since she stopped climbing on TOP of the sculptures to photograph them…)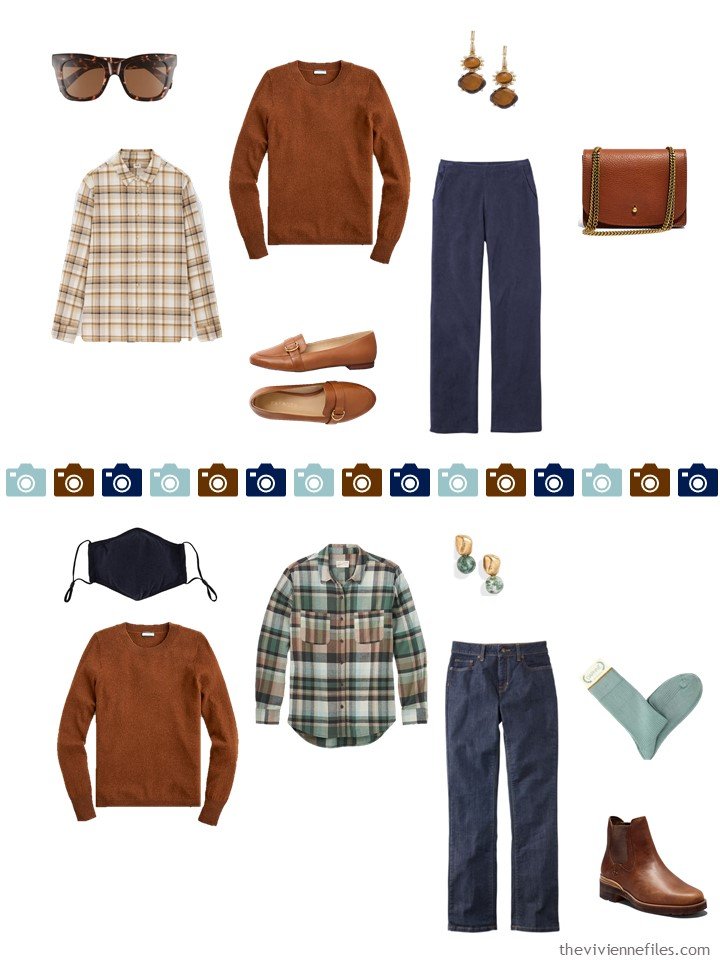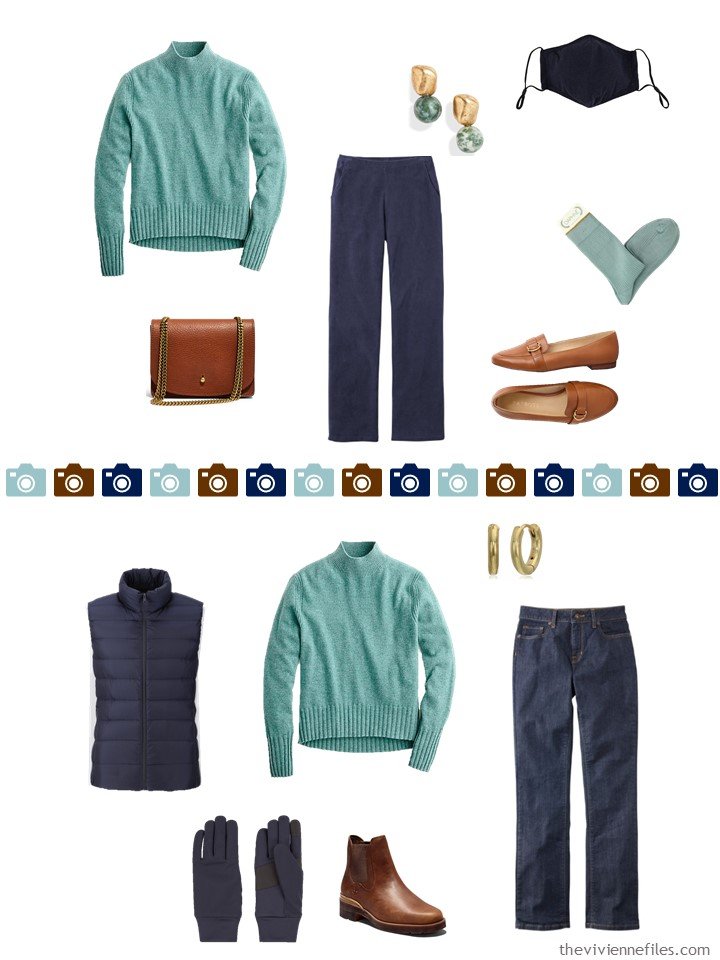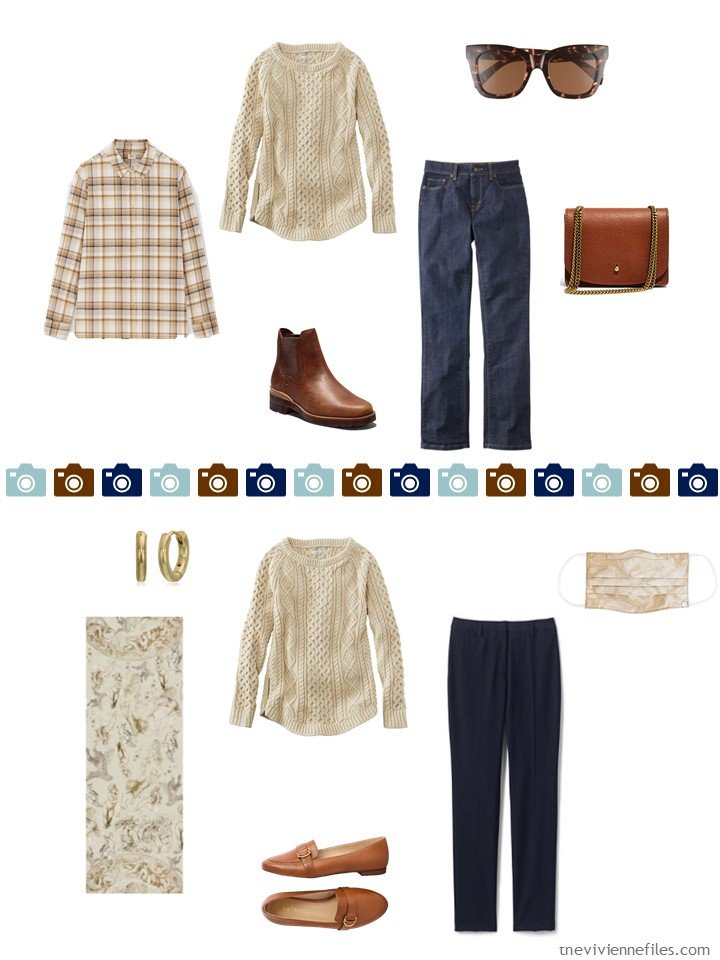 It's like a dream come true: do WHAT you want, WHERE you want to do it, and get paid…
I am envious…
love,
Janice
p.s. Five years ago, I was heading to WALES, and sharing links to a bunch of my favorite jewelry posts…