October 2, 2020
This month, I'm concentrating again on more casual, warm clothes. This year, we need to stay home much of the time, and if we're smart we're going to try to avoid running the heat 24/7… With computers running all day, and people around our home, we should be able to stay warm without consuming tons and tons of fuel, right?
Another year, we're going to be REALLY REALLY dressy…
I have to say this: if you're in love with that really plush, fluffy, poodle-fabric that's so common now in jackets and tops, please don't launder these garments very often, and when you do, use a fiber-catcher of some sort. Those garments feel like wearing a cloud, but that fabric sheds tiny micro-fibers that pollute water, gather in the organs of sea animals, and just generally are harmful. We have to quit wearing things that are ALL about us, and hurt other living critters…
So let's bundle up! Looking nice while wearing a sweatshirt or sweatpants is NOT impossible!
What a wardrobe…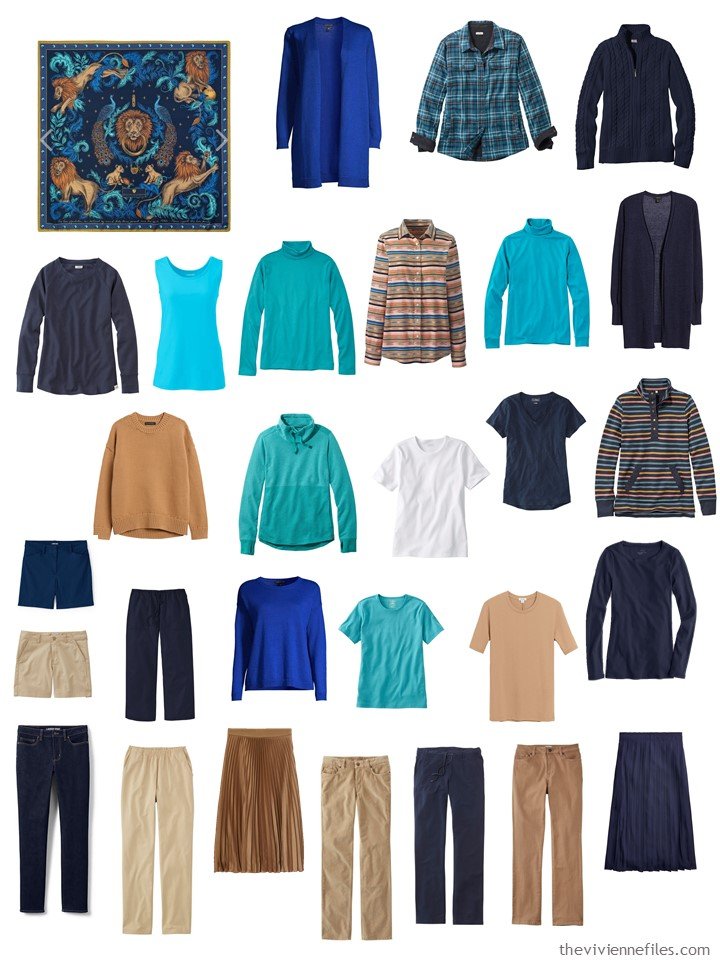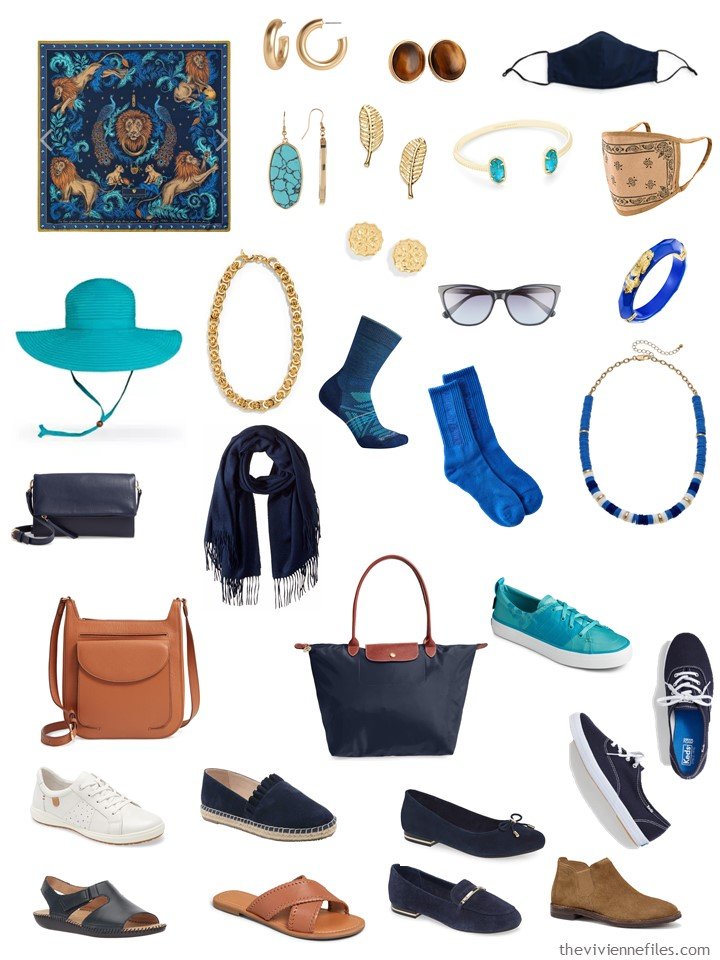 Since we're not having to go into offices or do a lot of things where we're in front of tons of people, we all can take the opportunity to experiment with how we combine the various garments in our closets: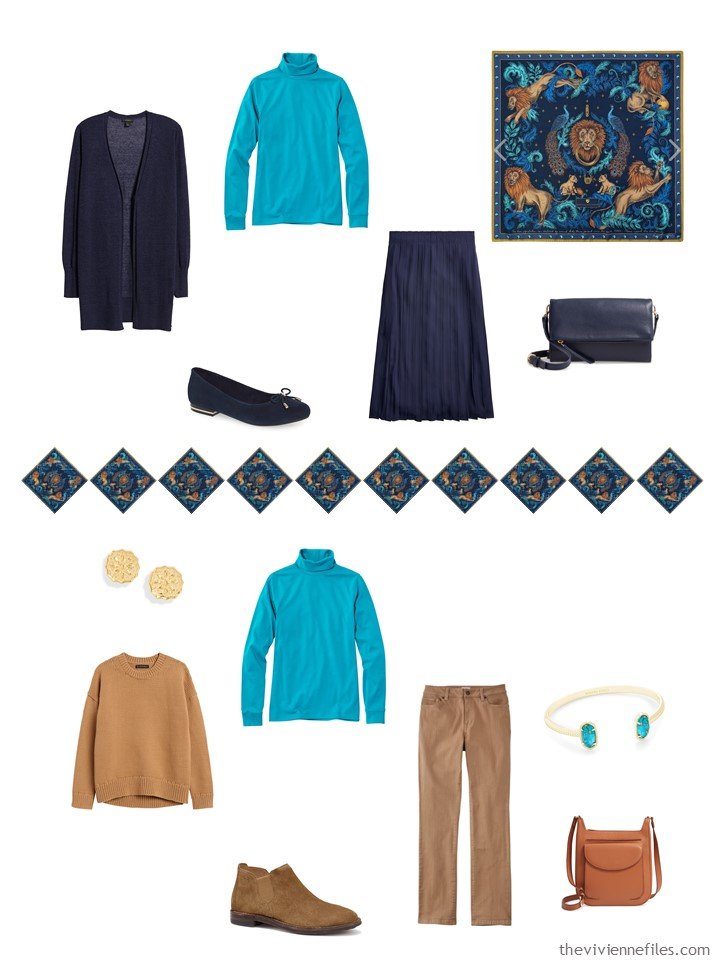 Ah, revisiting the absolute prettiness that IS this scarf…
If the weather's going to be cold, we might as well wear warm colors, right?
I still believe that this heroine was (or still is!) blonde: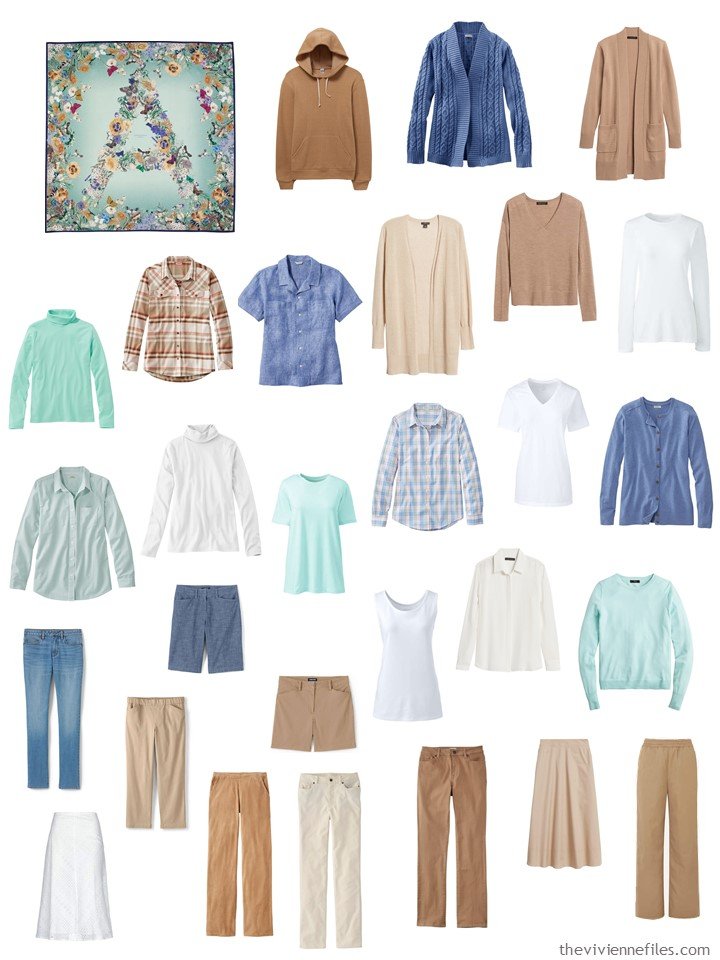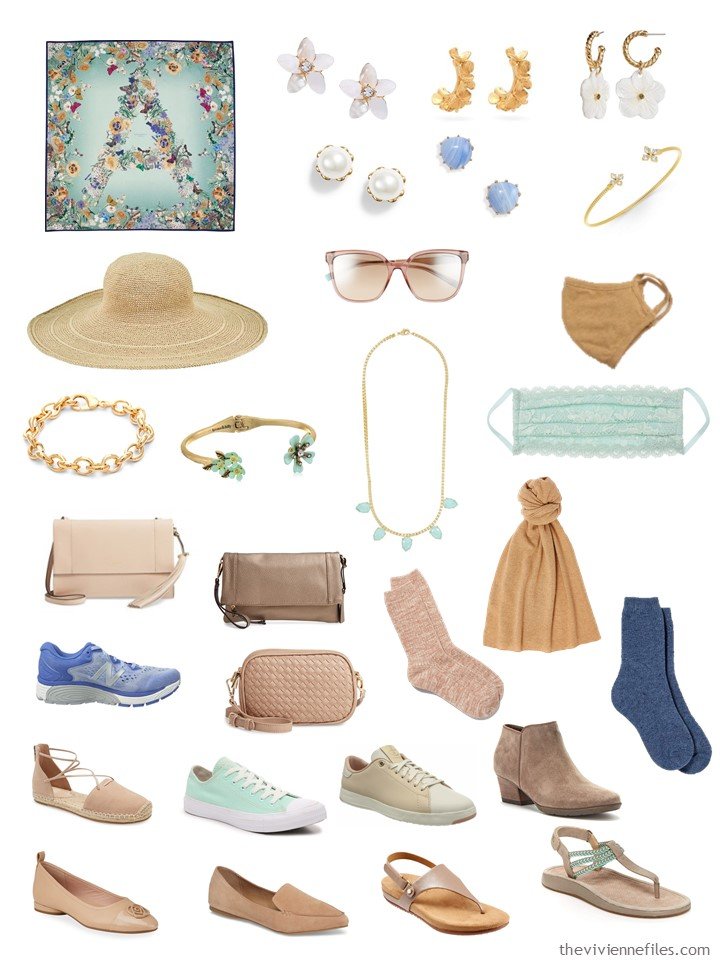 Don't forget that a flannel shirt makes a wonderful jacket in the summer…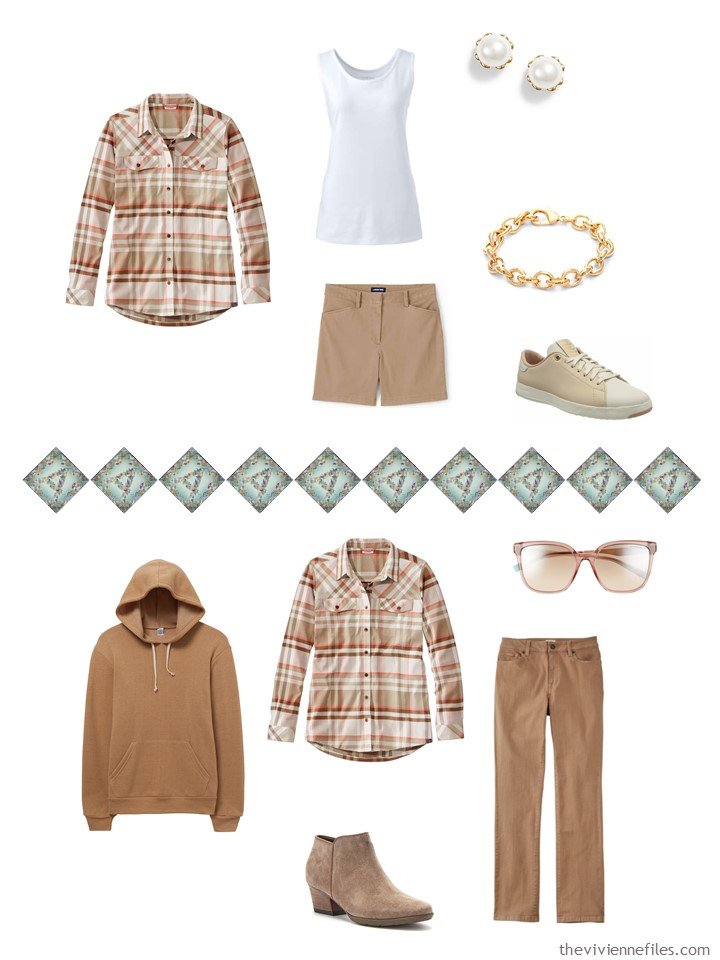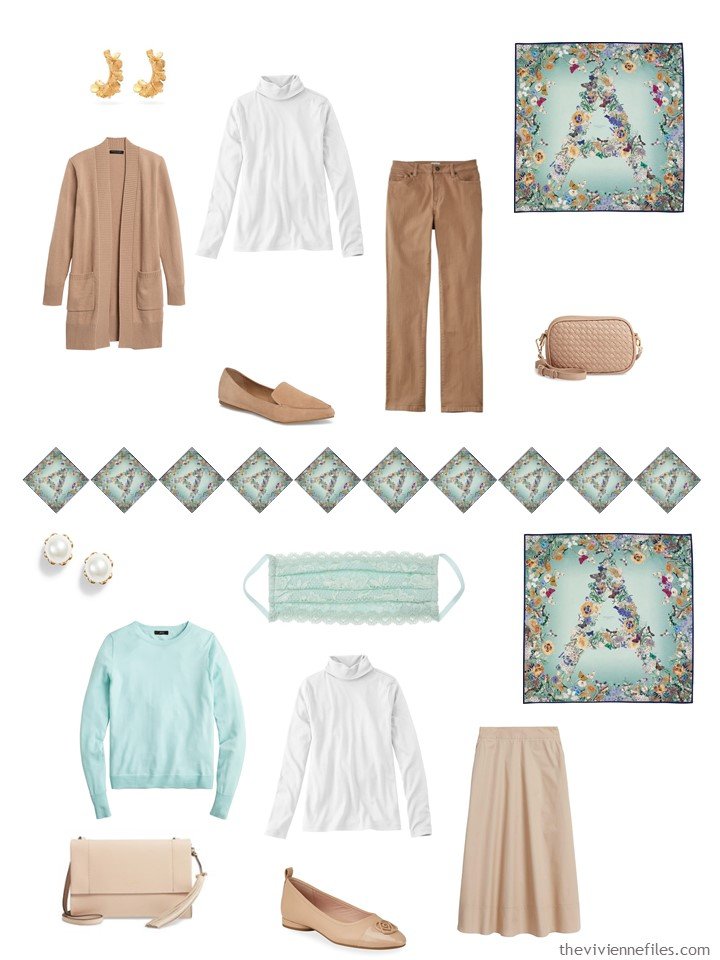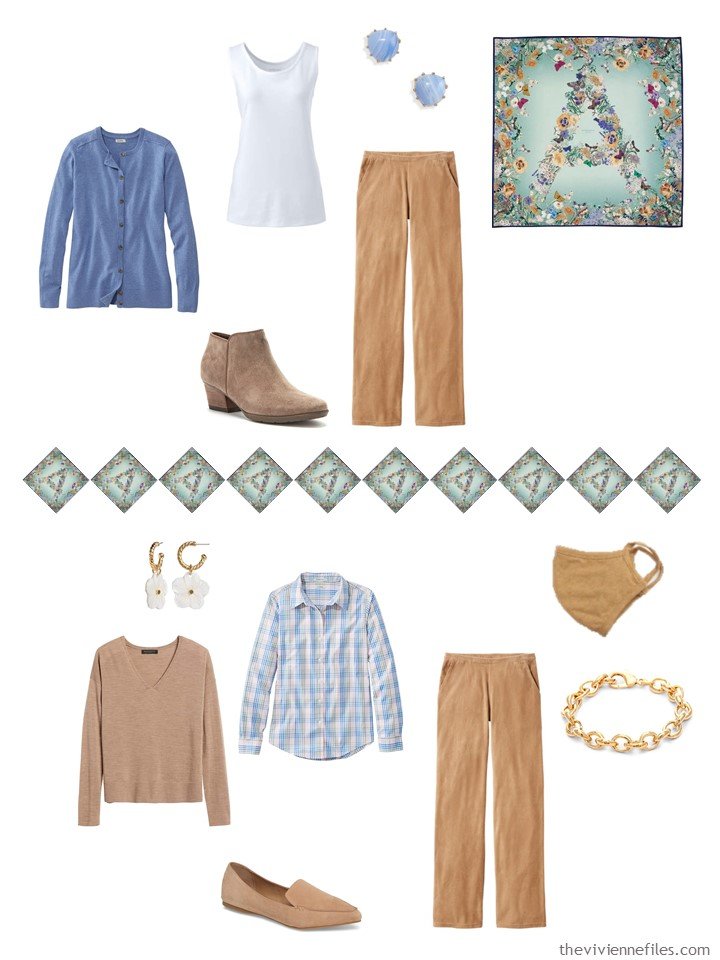 Another version of the same scarf, with a VERY different color palette!
I have a huge alpaca wrap that some friends in Bolivia sent me about 30 years ago. This is the year it will live on the foot of my bed… these wraps are cozy and give you a certain feeling of swashbuckling swagger!
Yes, it's the perfect mask!
A wardrobe like nothing I've ever done: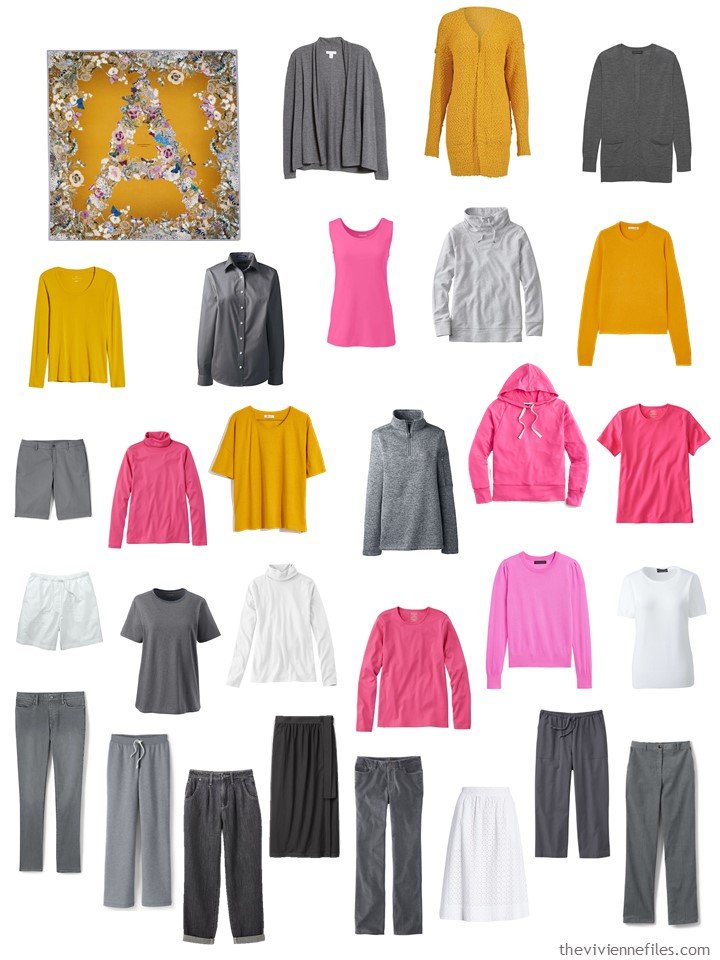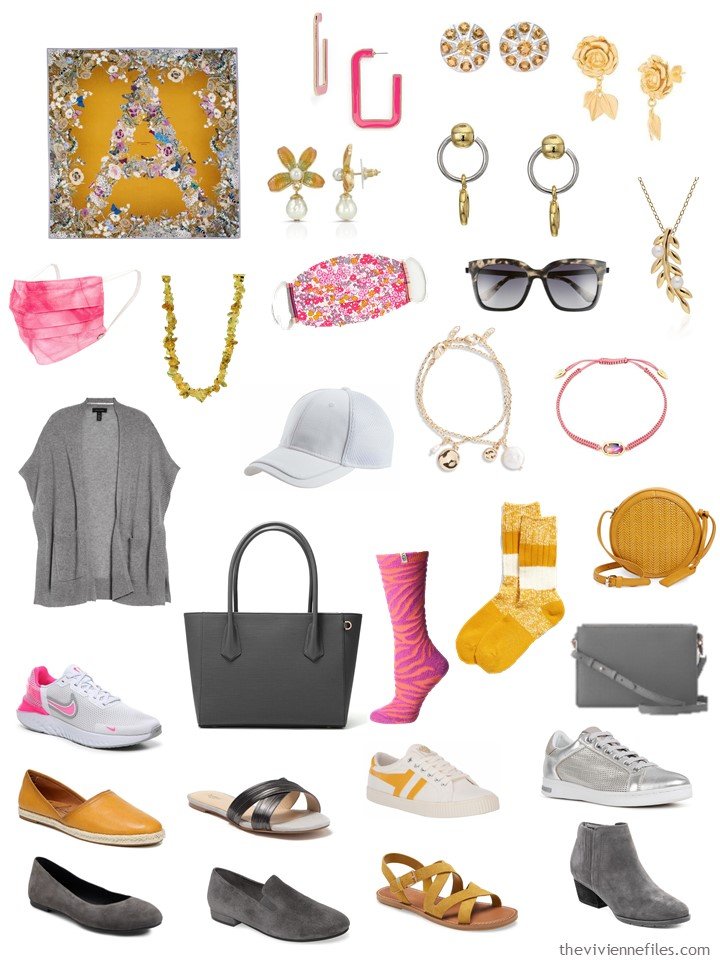 But as unusual as this is, there are always plenty of outfits that can be pulled together…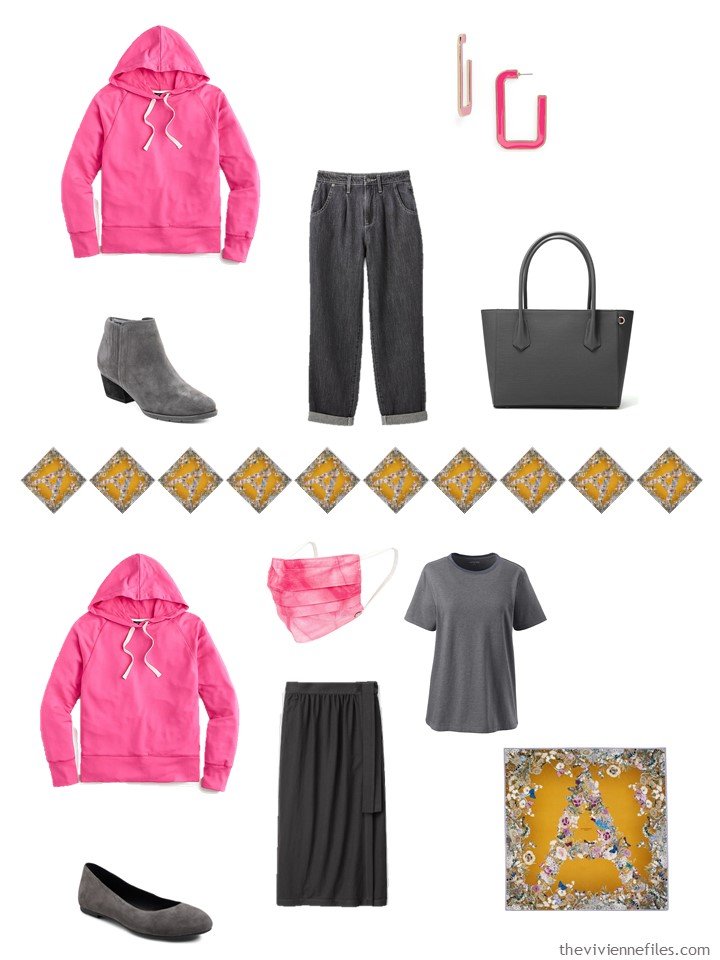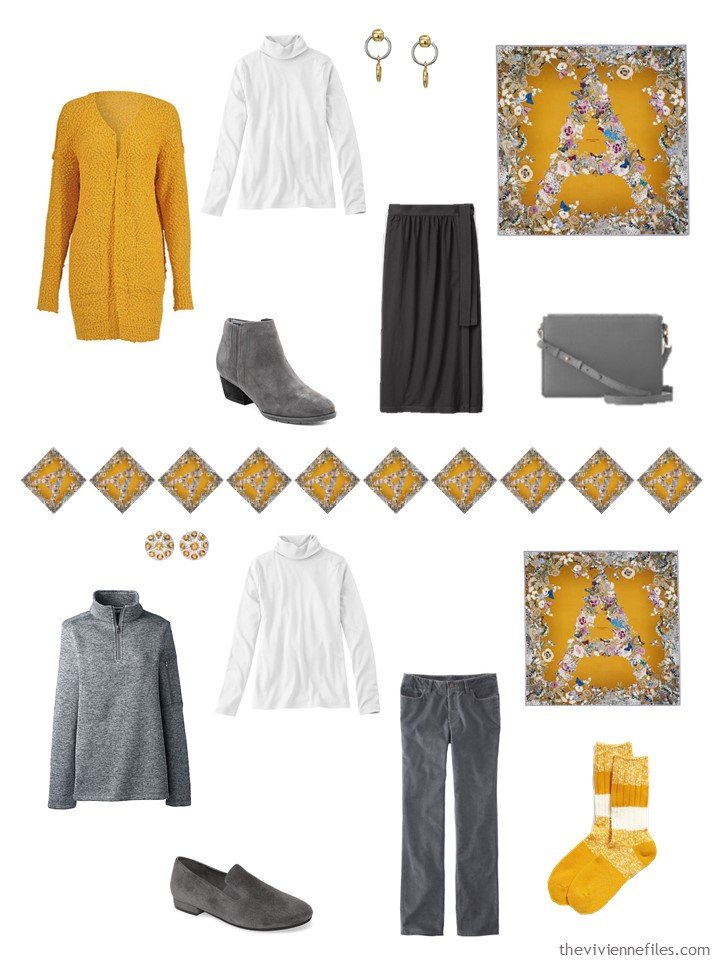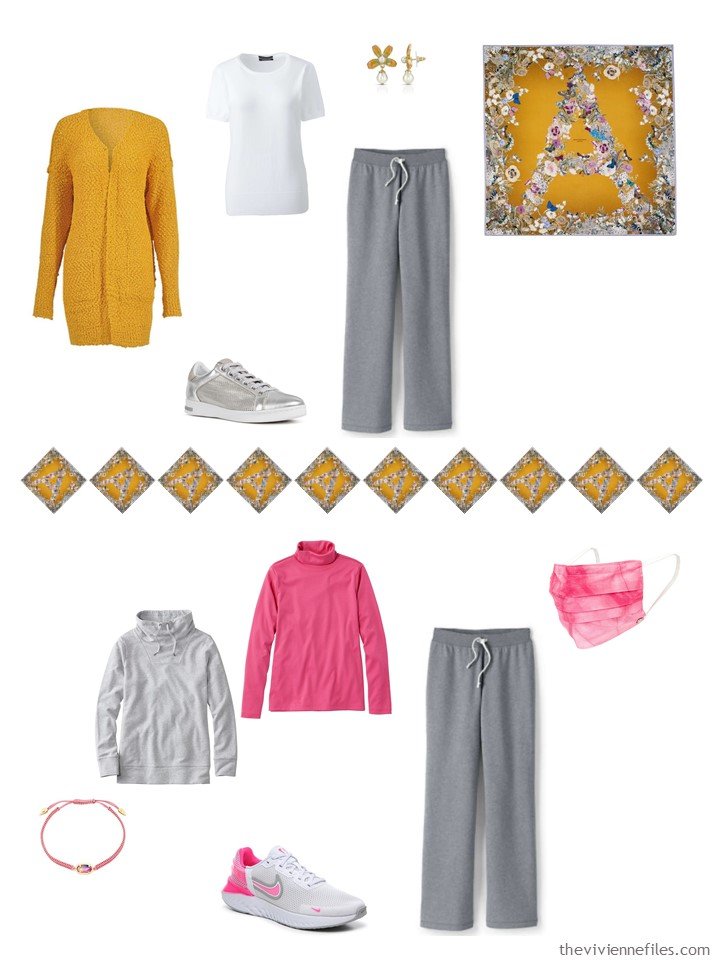 On to our classic combination of warm and cool…
THIS wrap looks so appealing…
I keep looking and LOOKING for a print or patterned garment for this wardrobe… to no avail. But I will keep trying…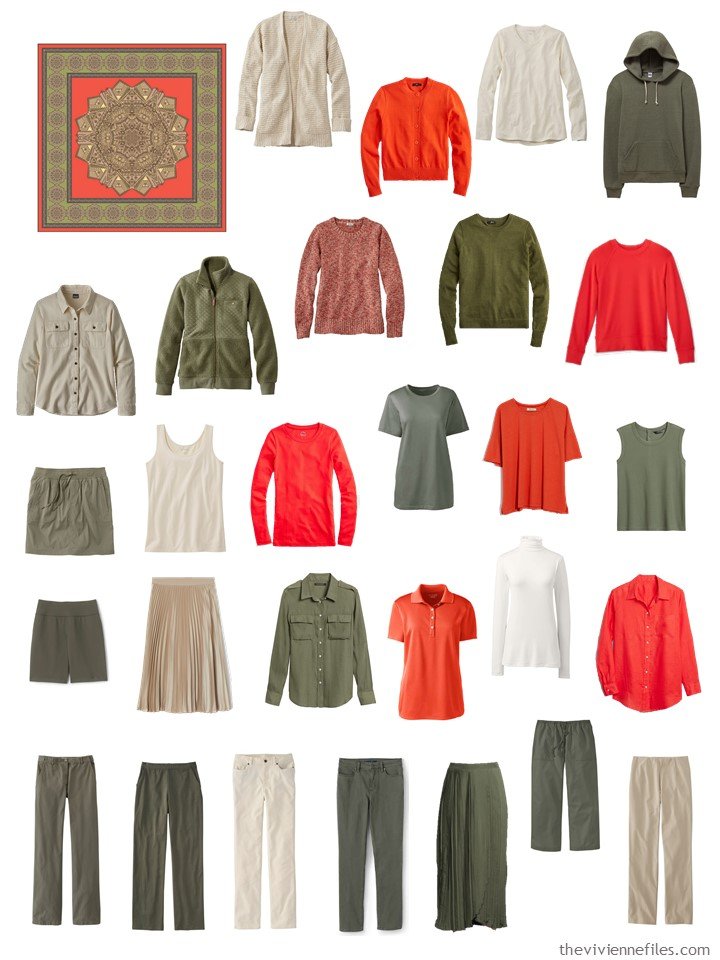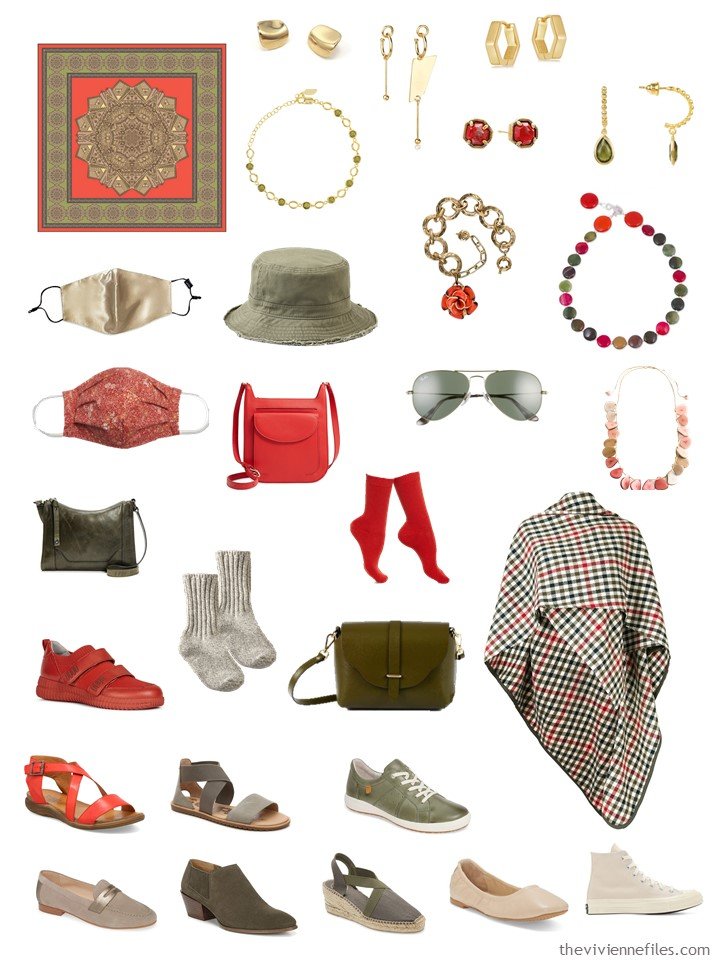 I'm always amazed at how many different possibilities there are here!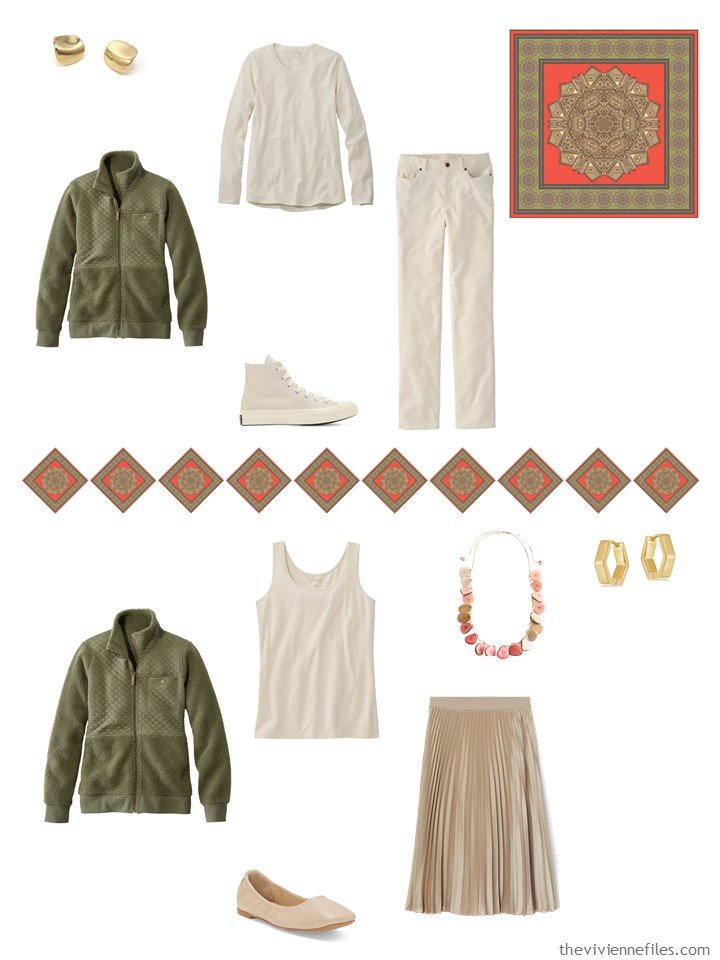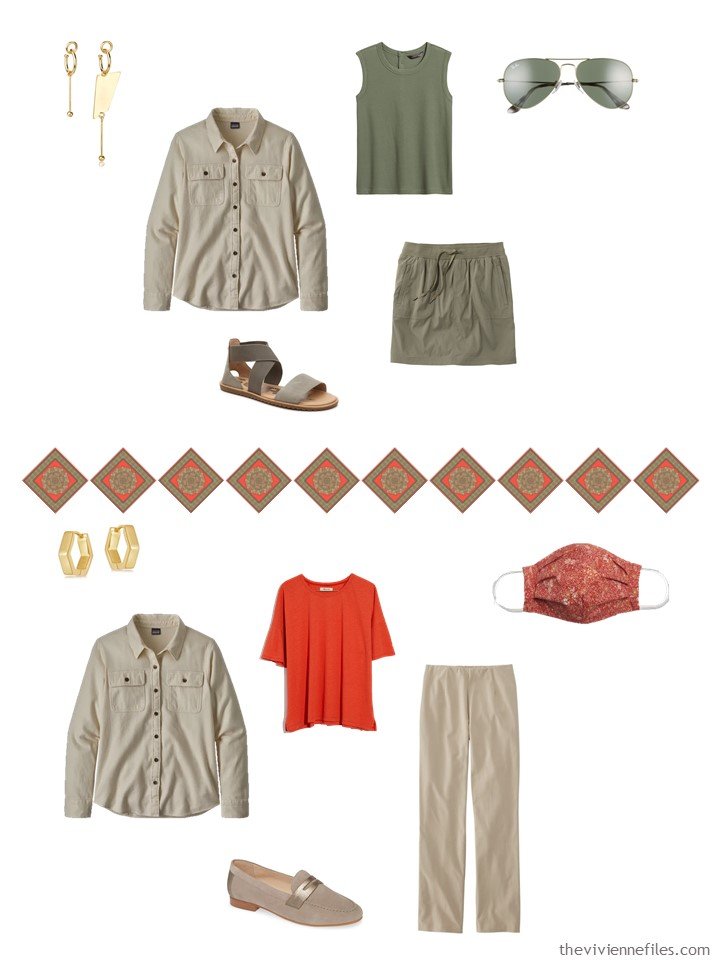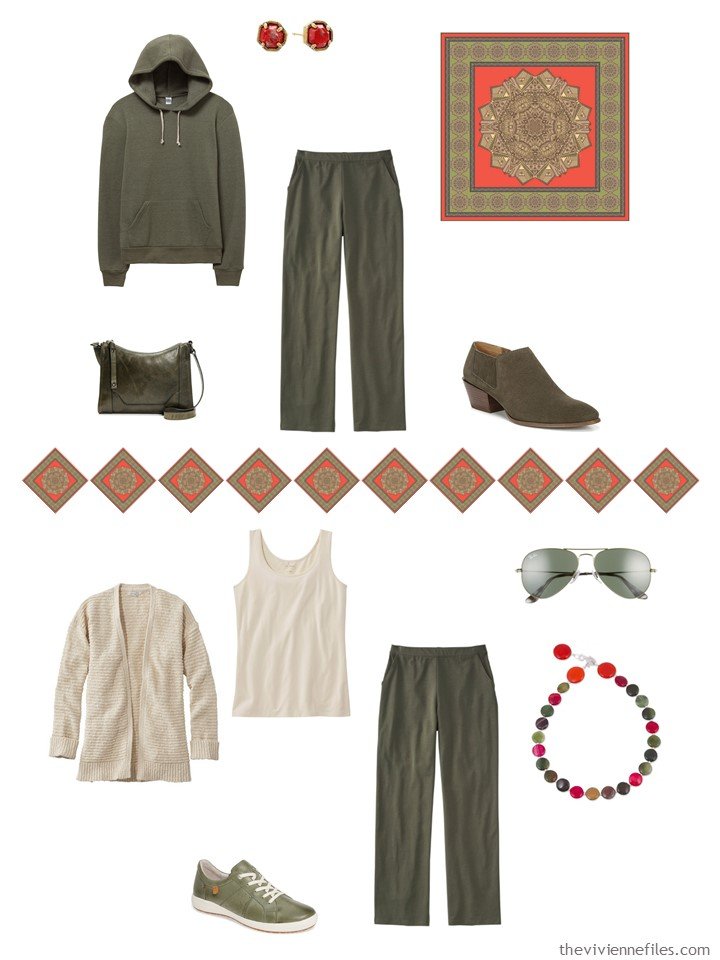 What seemed like it might be the future of my wardrobe, back in January, is not DEFINITELY where my colors are landing… I've always suspected that black and red would eventually become grey and pink!
This heroine has so much pink in her wardrobe; it's about time we concentrate on some real workhorse black and white!
It might take 2 suitcases, but I could travel pretty much forever with this wardrobe: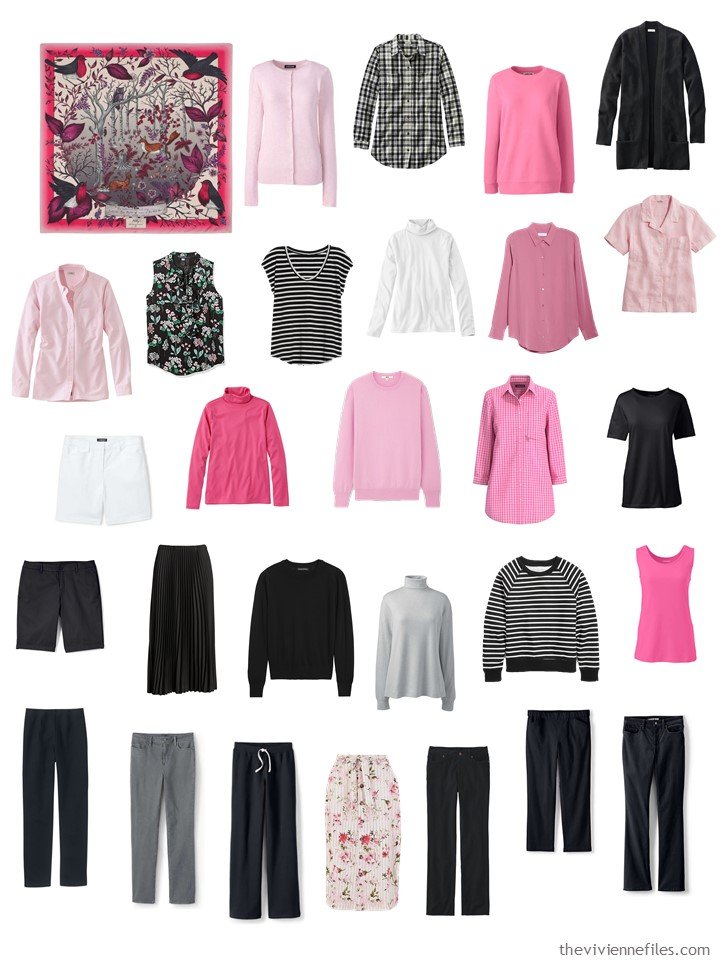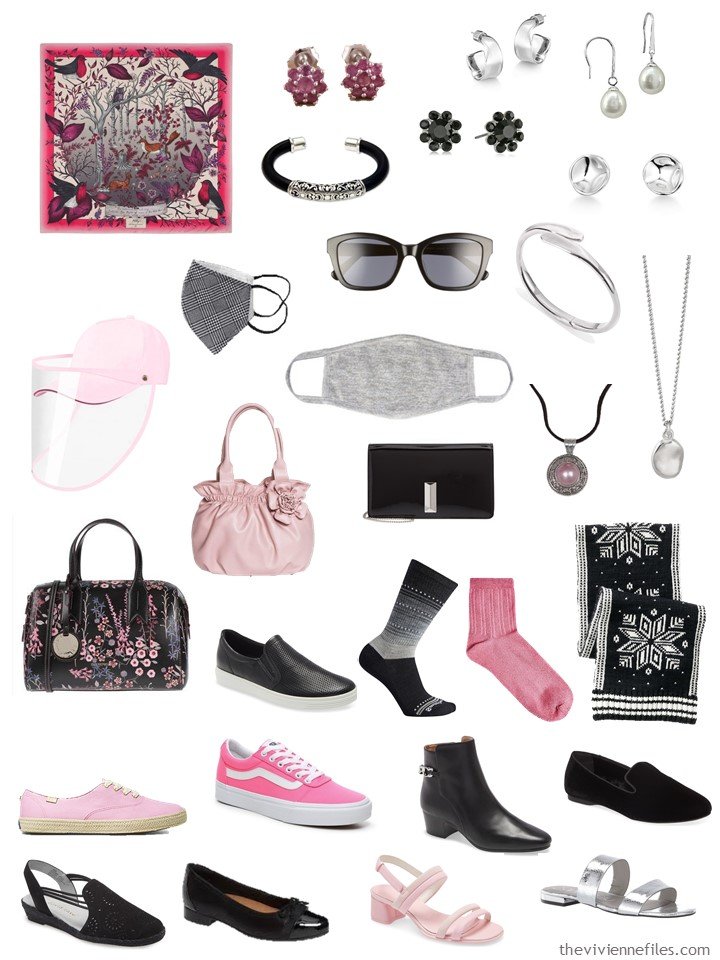 As always, the 3 new pieces of clothing can be worn in a variety of ways with the things already in this wardrobe: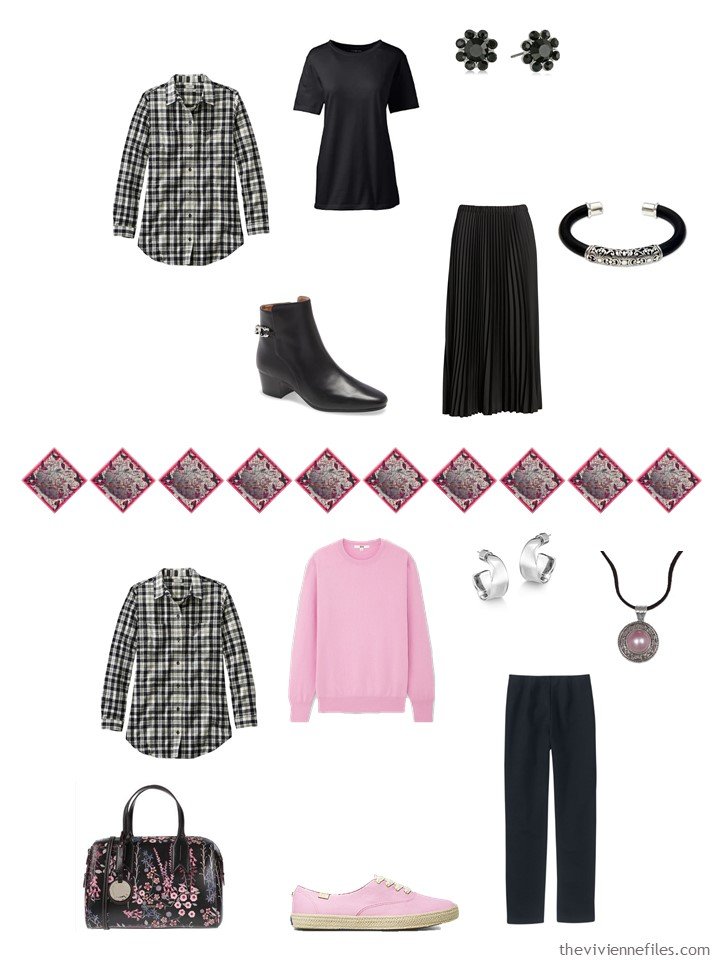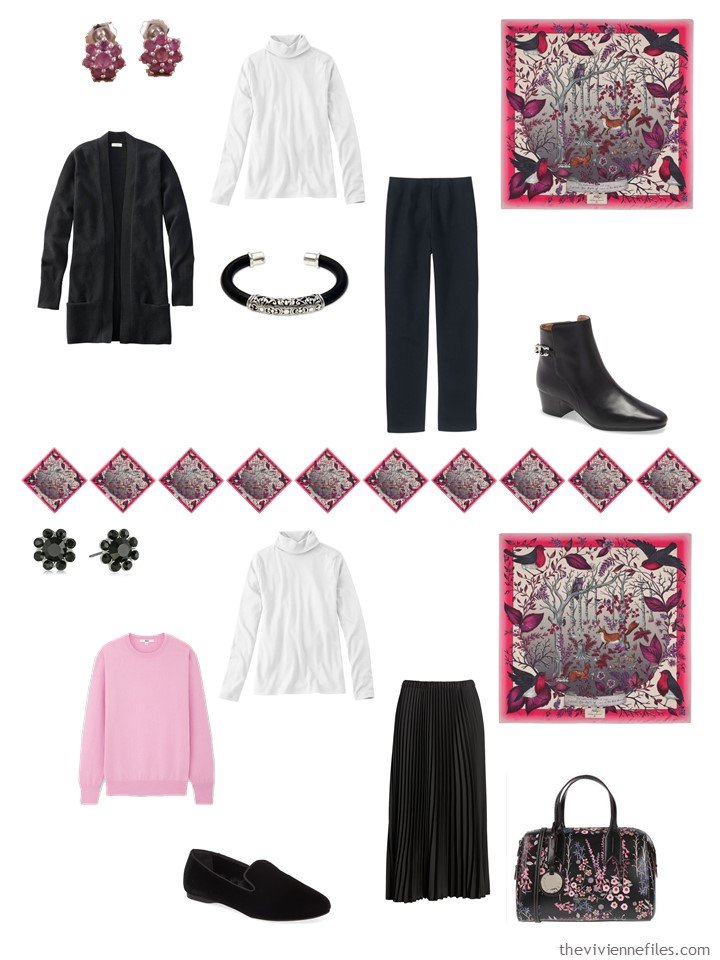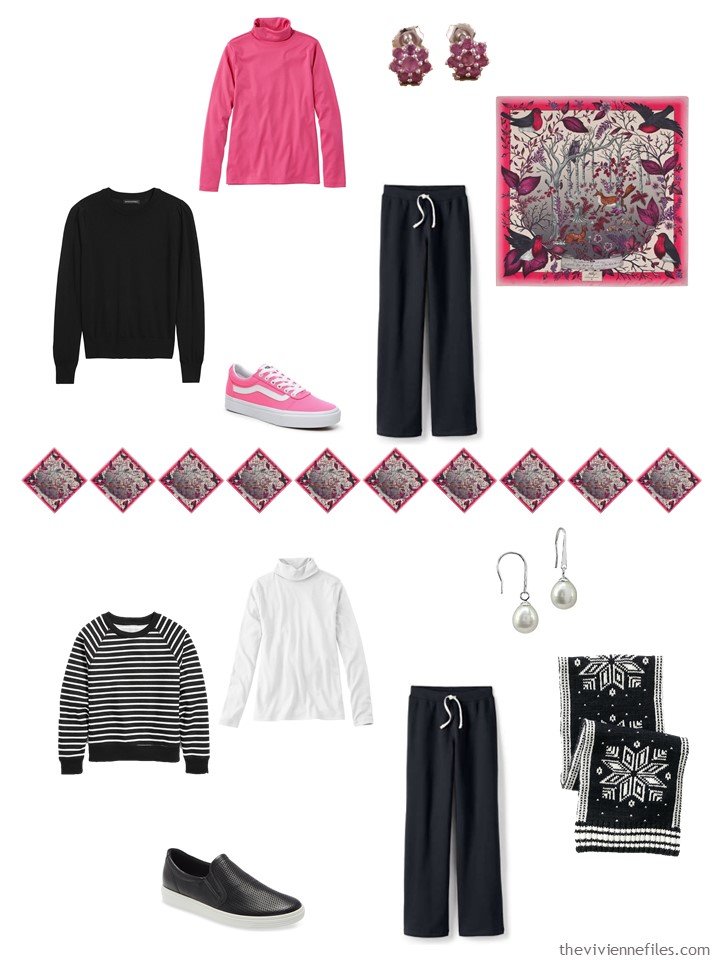 Classic scarf, somewhat unusual color palette!
If you look at 700 plaid flannel shirts, the 701st one will be the PERFECT colors….
Unusual, but still very efficient and pretty!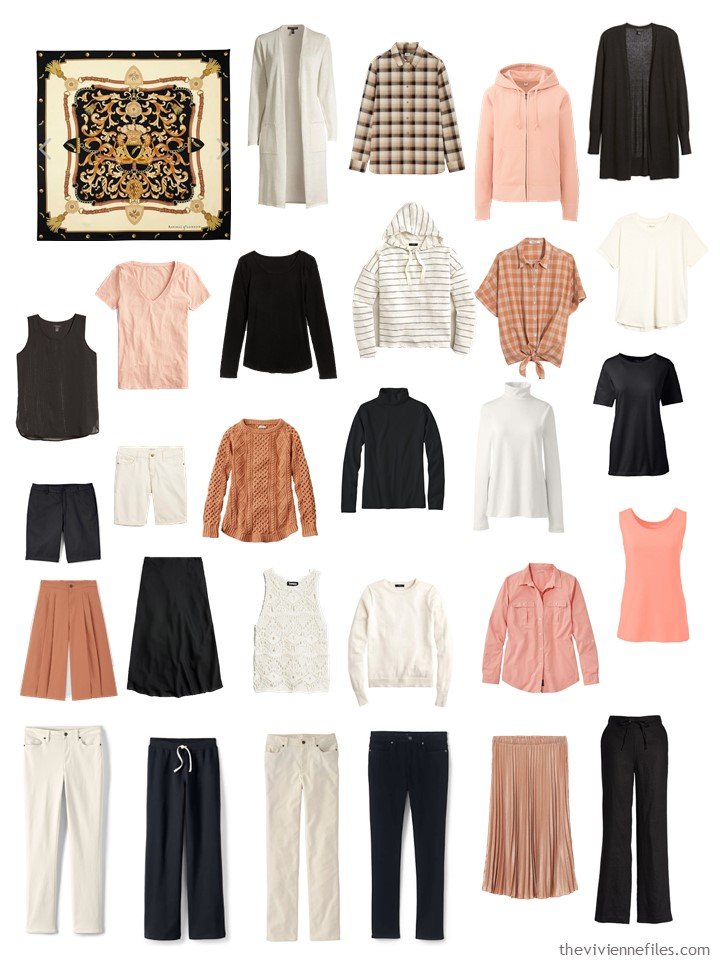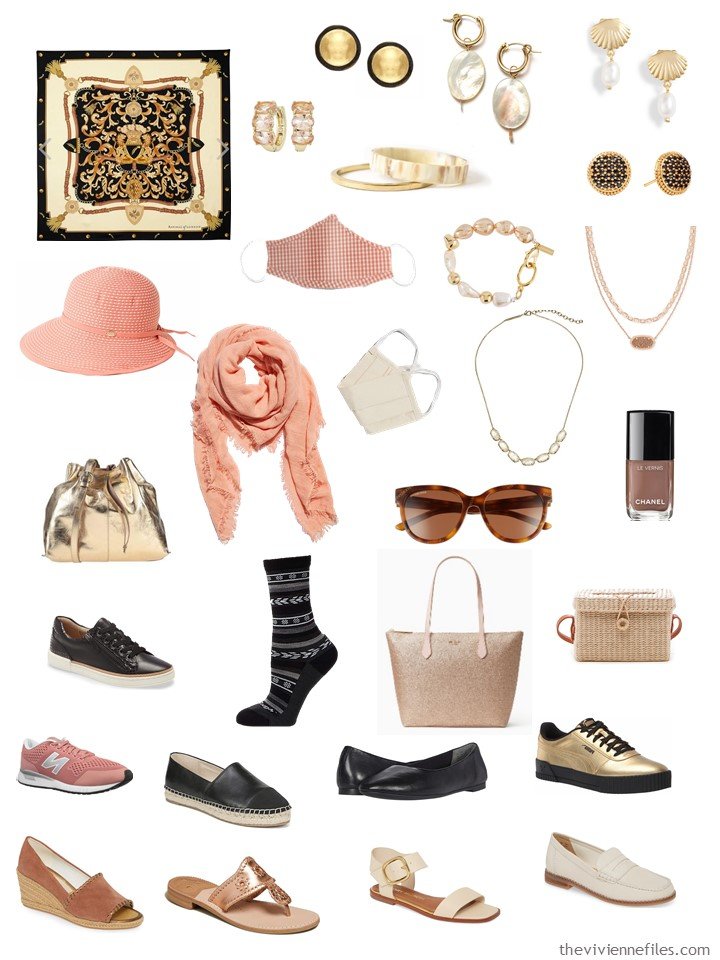 Remember that any button-front shirt can be worn under sweaters, jackets and cardigans, or OVER tee shirts and tank tops. If you really want to get your money's worth out of your clothes, keeping these things in mind can help: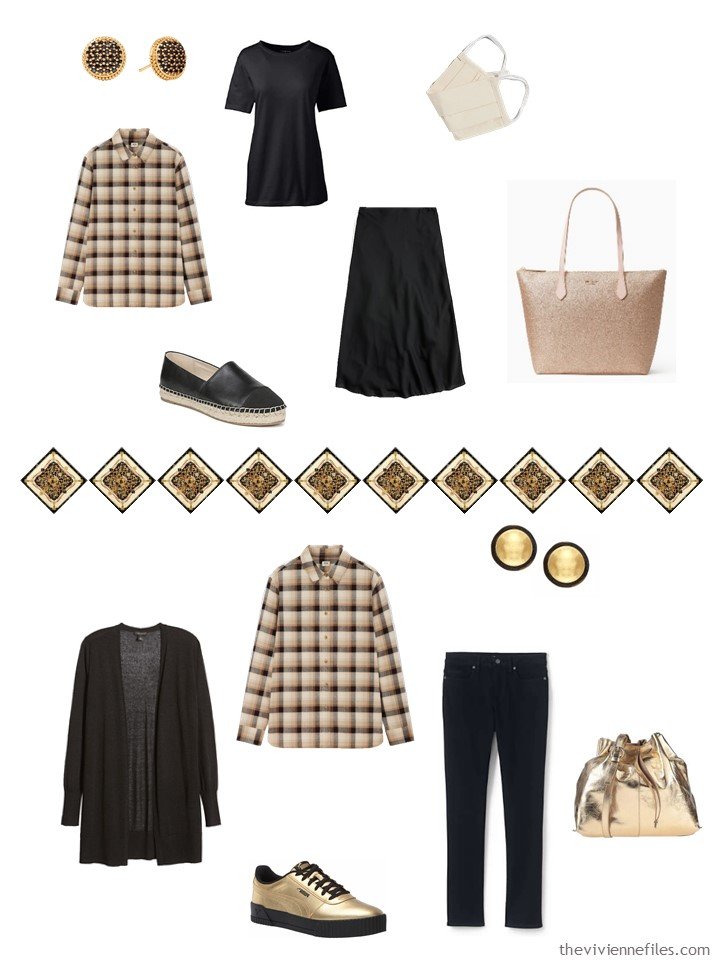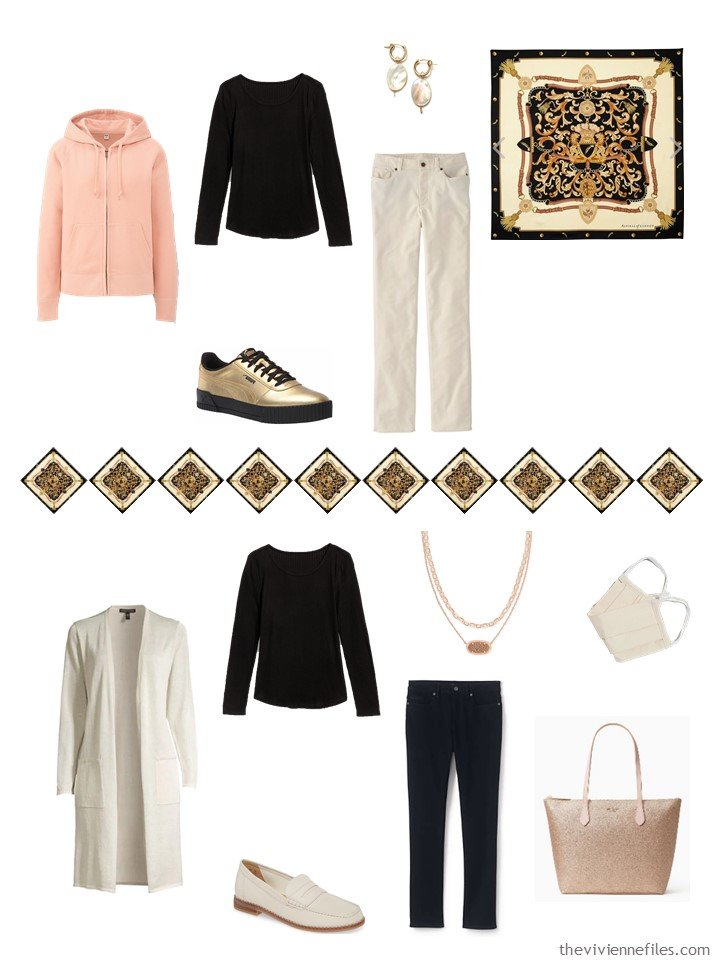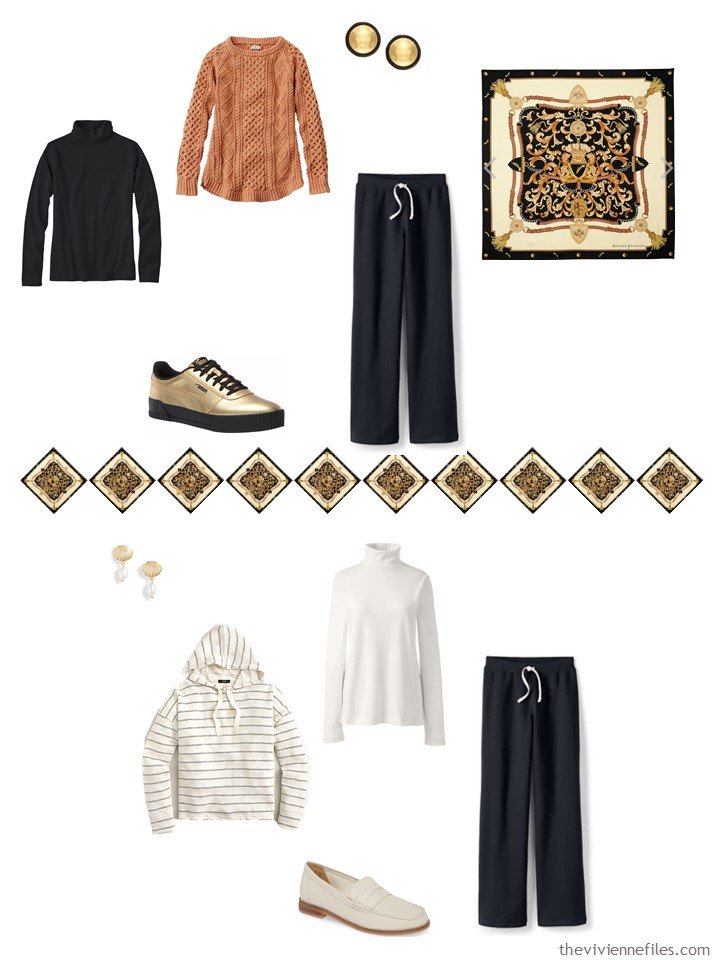 Are you still liking your favorite color combination? I believe that I can say with some assurance that I'm sold on black and pink (which is a good thing, given the looks of my closet!).
love,
Janice
p.s. Five years ago, I was spotting the "blonde version, brunette version" of white pants…