September 30, 2020
Can You do the Tours?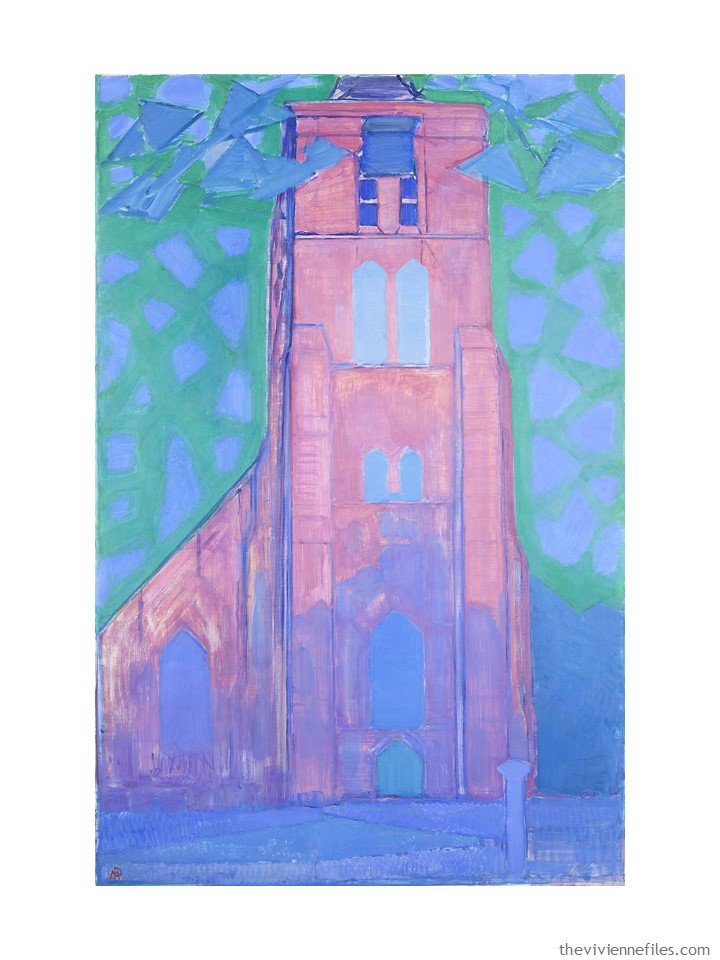 That would be the tours of the cathedral, that are a part of the upcoming anniversary celebration… Since she's both an architect and an architectural historian, the tours would be simple for her – delightful, in fact…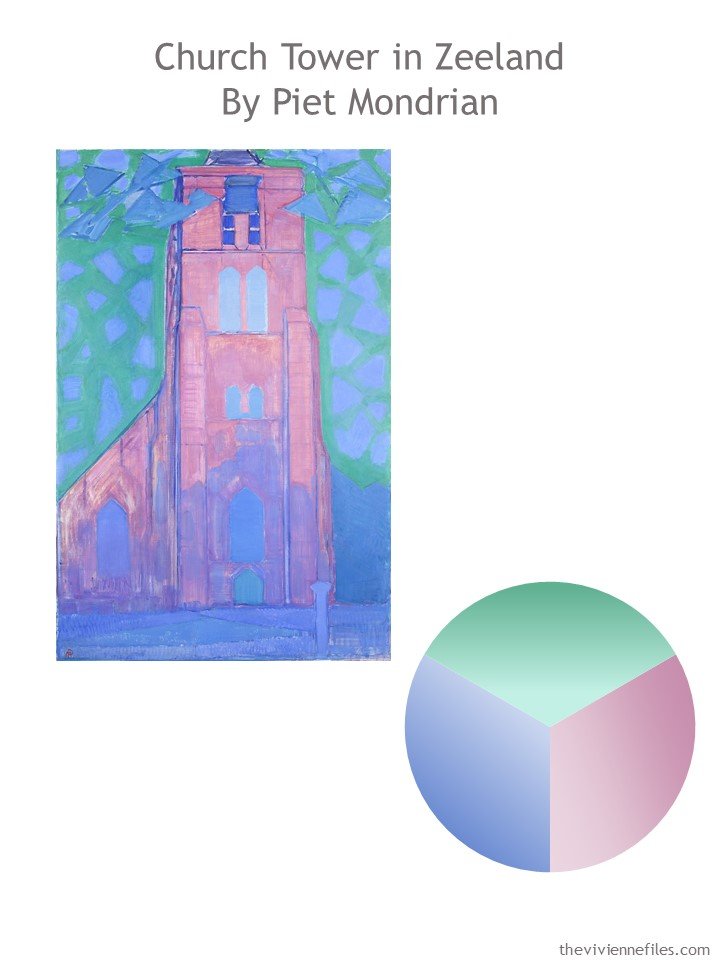 And frankly, she's been looking for a good opportunity to spend a weekend there, because she has a MAD crush on the Choir Director…
They're both single. They're close in age, and have a LOT in common. This is going to be her opportunity to get know this amazing person better, and see if there's anything there…
Thus, her travel capsule wardrobe is a festival of feminine touches!
One day the tour will be the crypts, so warm pants are essential. One day, they will be mostly in the main part of the cathedral (including the choir…) so she will be able to wear a beautiful blouse and skirt…
And she's not going to be timid – she's going to invite the Choir Director out for dinner! It doesn't have to become romantic – in fact, in very possibly won't…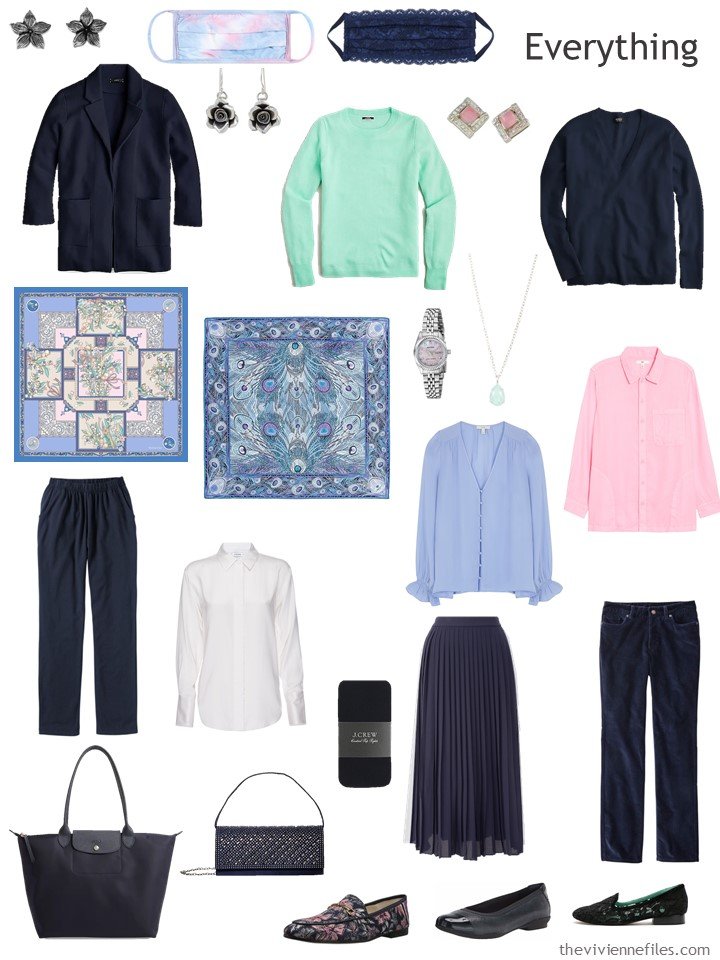 After all, everybody has to eat!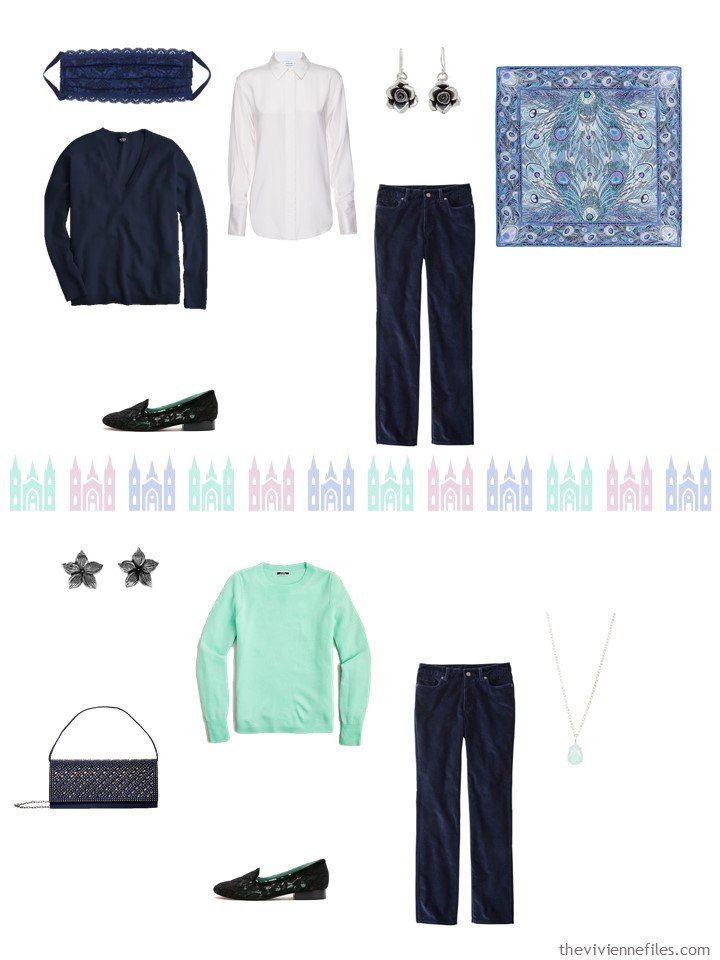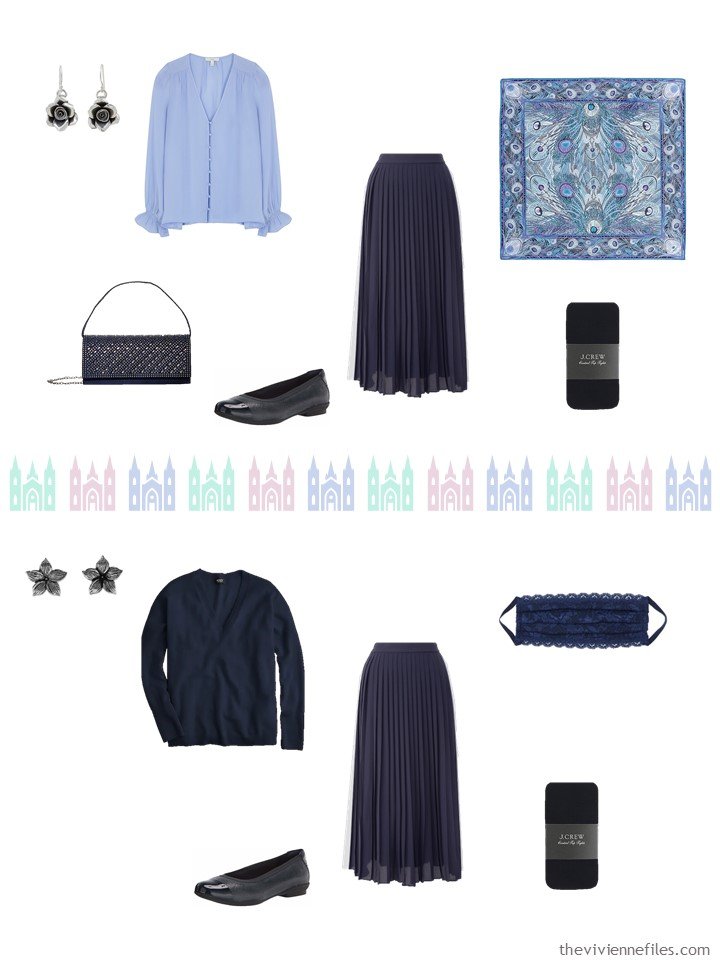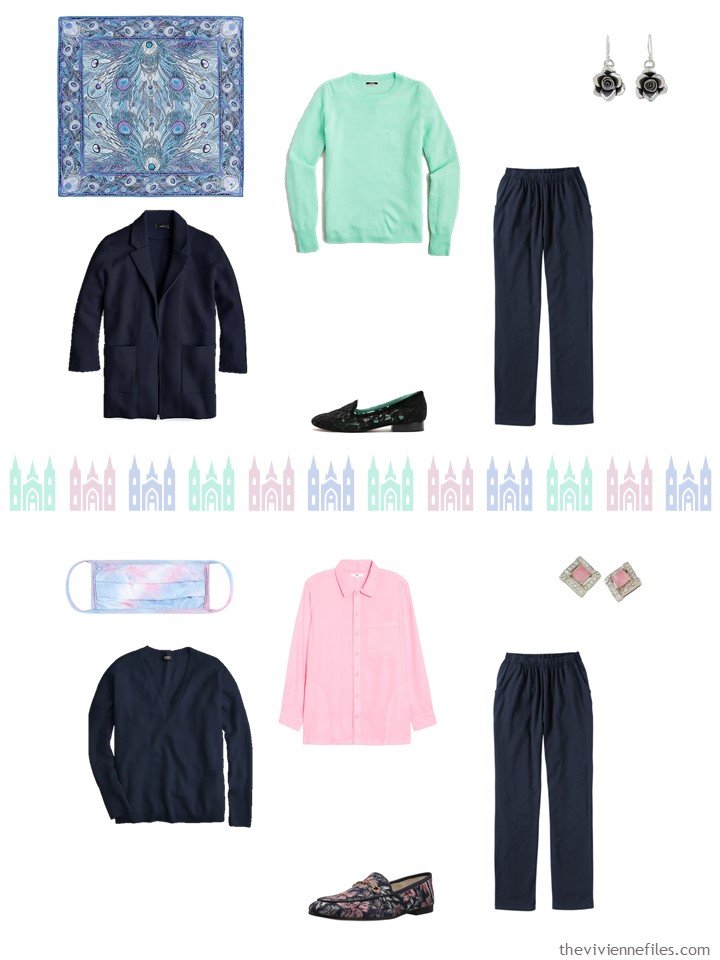 She's finally realized that she's old enough to take a chance; nothing ventured, nothing gained, right?
love,
Janice
p.s. Four years ago, we investigated the fun of "a hint of hibiscus" with six neutral colors…