September 28, 2020
Oh MY…
Her bow inspires me…
She Just LOOKS Serious…
She always has, even as a child. She wasn't a sober child, really. But her resting face was always pensive…
But she wisely took a positive aspect from this impression that she left – she could dress in practical, gorgeous dark colors – they suited both her coloring and her demeanor!
Thus, when she was forced into the head office for a couple of days of 1st quarter 2021 planning (a woman can dream!), she has no trouble packing:
yes, some of this will look very familiar, but quite different when different colors are involved!
These meetings aren't overwhelmingly dressy, but it's always smart to be prepared for the lovely dinner to which they're always treated!
She's has her goals for next year written up for MONTHS – practically from the first weeks of the pandemic. She wanted to get her thoughts written out and ready for consideration, while the potential was still fresh in her mind, and the drudgery hadn't yet set in…
The first night in her hotel, she's frankly thrilled with how the first meetings went – there was a lot of consensus around her ideas!
So unpacking and arranging her travel capsule wardrobe was just one more little bit of satisfaction for her – more of the fruits of careful planning: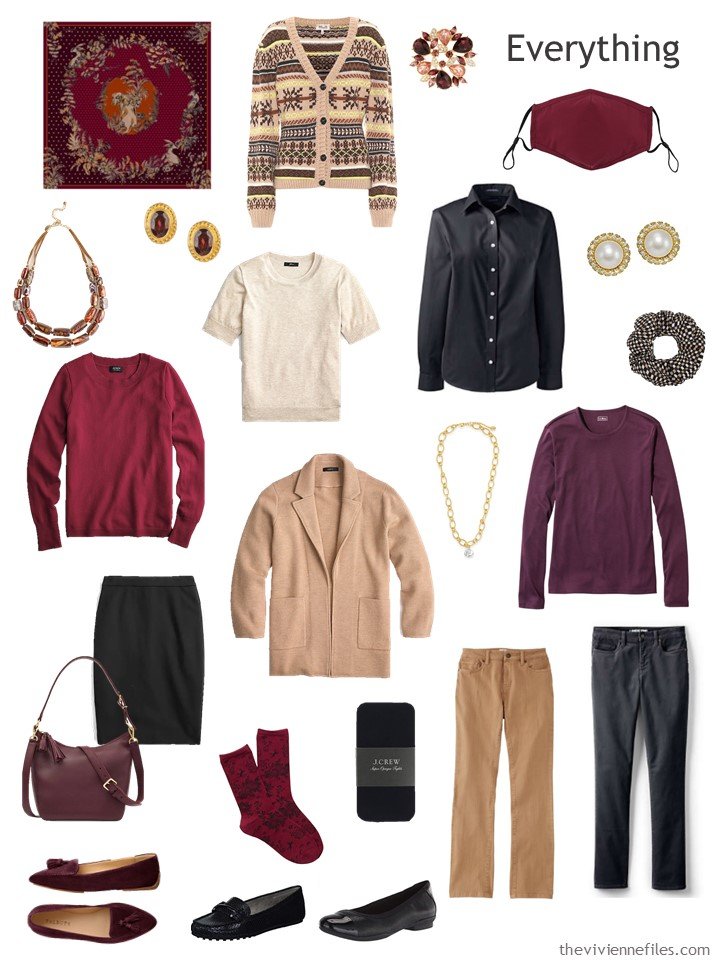 As always, a well-planned travel wardrobe means that you've got different wants to combine your wardrobe – ready for a change of weather, or occasion, or a dreadful "garment failure!"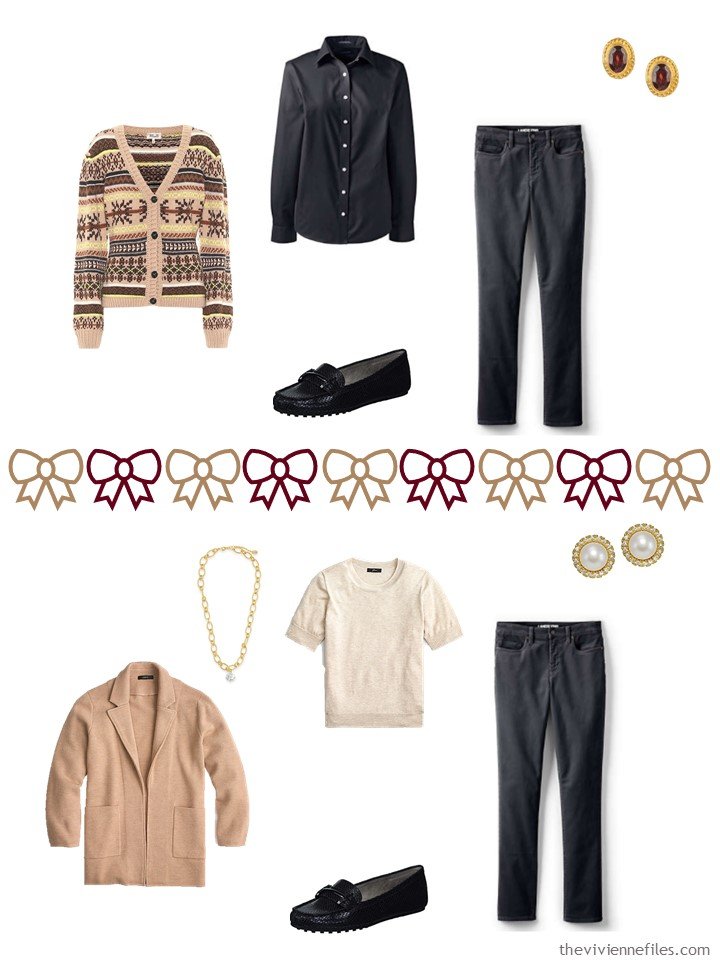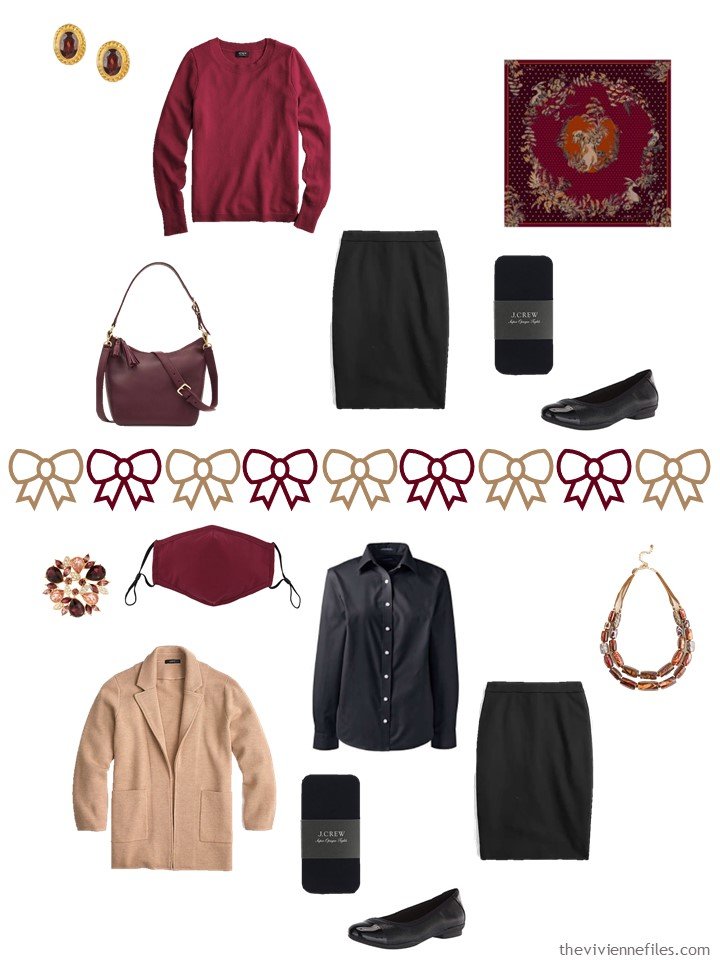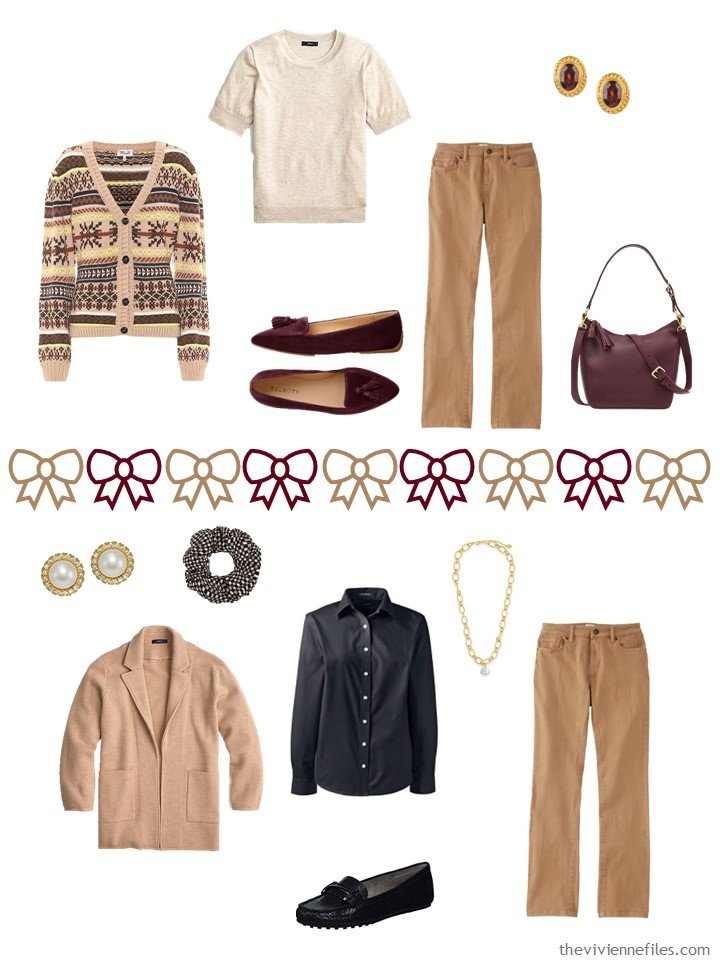 If she travel for a longer period of time, she's going to have to find a blouse with a big luscious bow at the neck, eh?
love,
Janice
p.s. Four years ago, we were looking at a Touch of Turquoise, using it to accent a full range of neutrals!