September 25, 2020
Another wonderful artist…
Pulled in SO MANY Directions…
It's what life has been, for quite a while. But she has a chance to get away for just a few days – it's her turn to go take anything she wants from her great-aunt's home…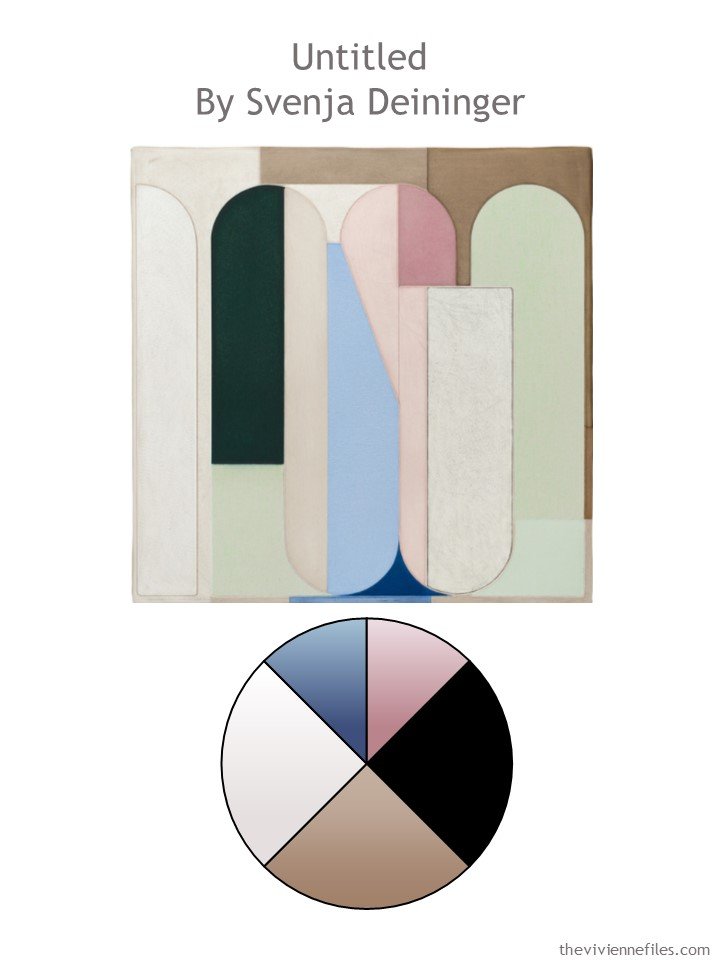 She has always allowed herself just a little bit of "all for her" in her life, and in her wardrobe. A wise, careful woman can do great things with a black, camel and cream wardrobe, of course.
But someone who needs to express herself, just a wee bit, is going to grab an occasional accent color!
This isn't going to be a case of rummaging through dusty stacks of worthless debris… her great-aunt had some amazing costume jewelry, beautiful scarves, and some books that are worth finding!
Nobody else had any input at all into what she might bring back – this is ALL for her… A couple of days in a lovely B&B, a nice dinner out, and ONE box of souvenirs from a beloved relative…
As she climbs into bed, she nudges the door of the armoire open, so she can admire her travel capsule wardrobe: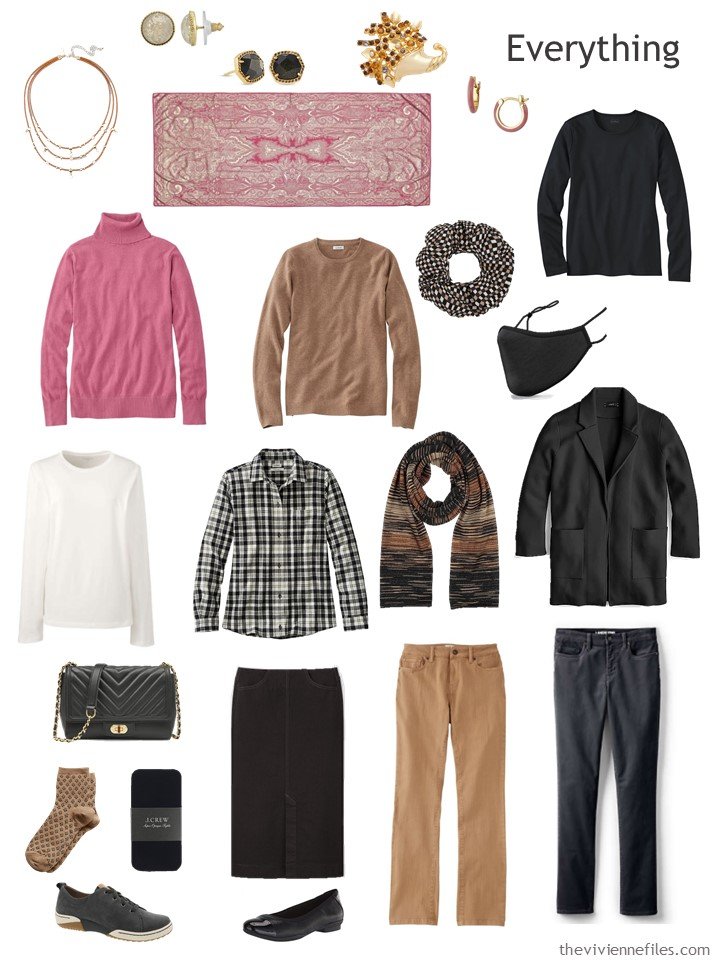 Some people fall asleep by counting sheep; this heroine falls asleep plotting her various outfit possibilities!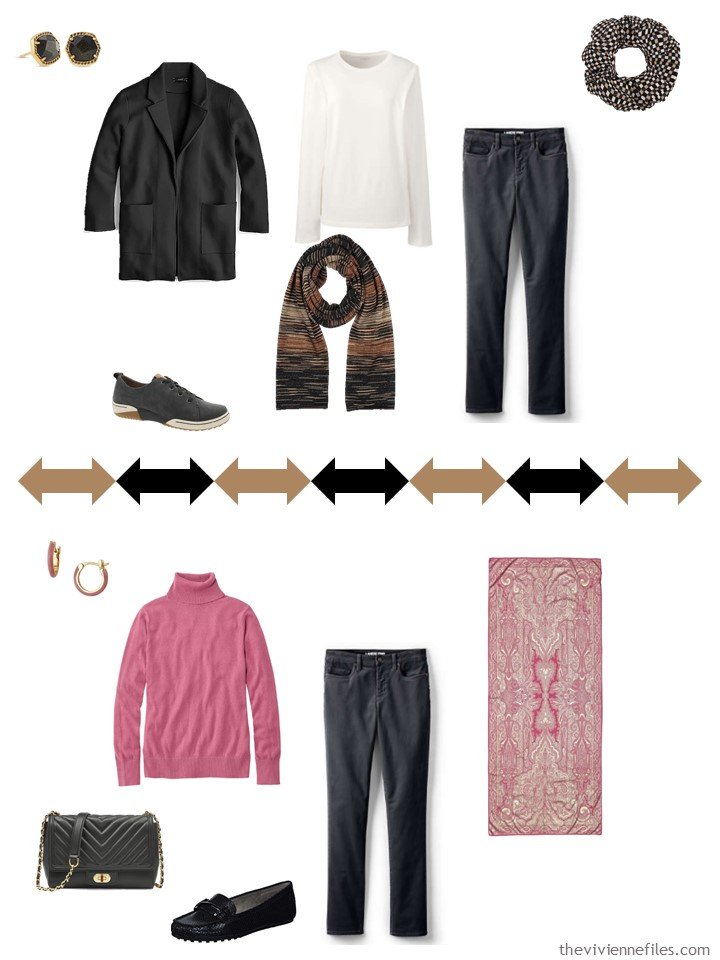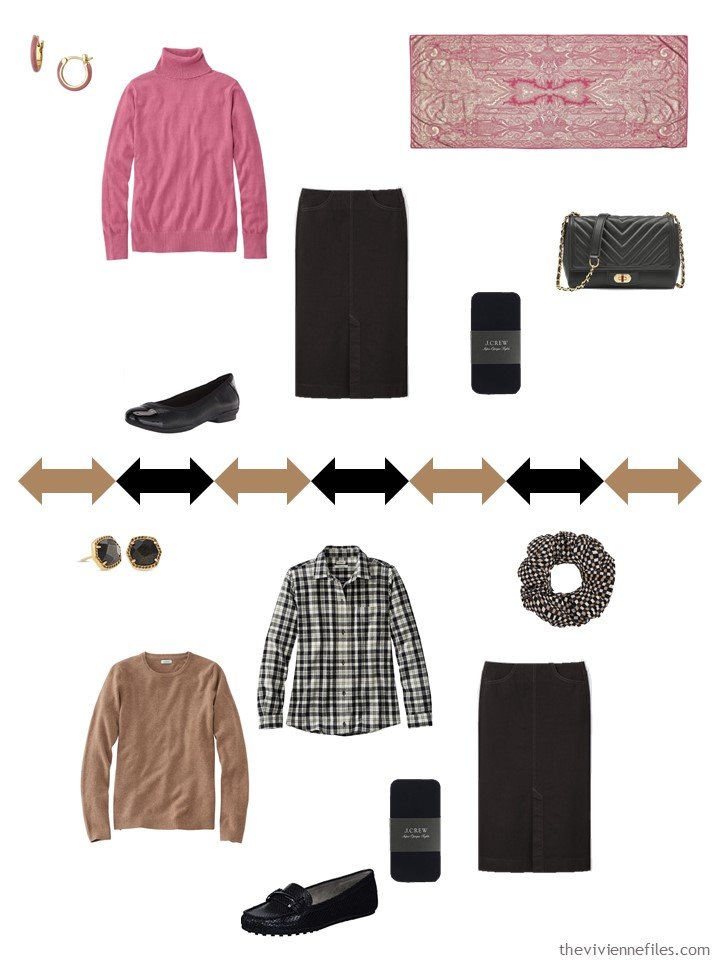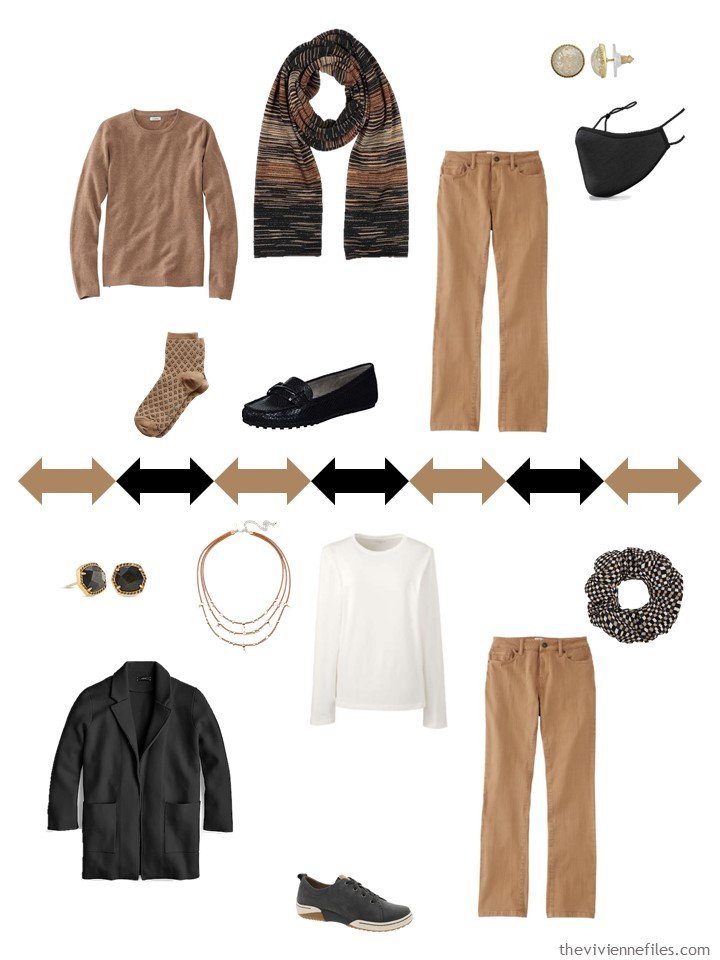 And then she drifts off, thinking about vintage Hermes scarves that will still smell of her aunt's perfume… And books! Her aunt could read French…
love,
Janice
p.s. This has nothing to do with ANYTHING in this post, but you have to go look at the listings from Vintouch Italy on Wolf & Badger. Their model looks like she comes straight from a Pre-Raphaelite painting!
p.p.s. Four years ago, we investigated the possibilities of A Bit of Bright Blue, mixed in with olive, grey, camel/light brown, navy, brown and black!