July 24, 2020
Her email to me was urgent, but self-effacing. She REALLY wants this skirt – I mean really really really REALLY wants it… but she doesn't want to be a bother…
Such nice people you all are!
But who could resist this challenge? It's mid-calf, it's pull on, it's got some great colors:
Our heroine was thinking of this as the pivot piece in a travel capsule wardrobe – would that be possible? I say – resoundingly – YES!
Let's start with a couple of tank tops and a 2nd layer for freezing indoor temps, as well as cool outdoor evenings:
A couple of uncomplicated pink tee shirts, and some sparkle earrings! And yes, you absolutely can wear Keds with skirts; it's relaxed and brings the dressiness level of your cool skirt down a notch or two:
Oh my, this isn't the most readily available shade of green! But one can always wear something beautifully summery in white here…
So here's where she is so far (yes, I missed her pink Keds…). At this point, this is, of course, long on tops and absolutely insanely short on bottoms…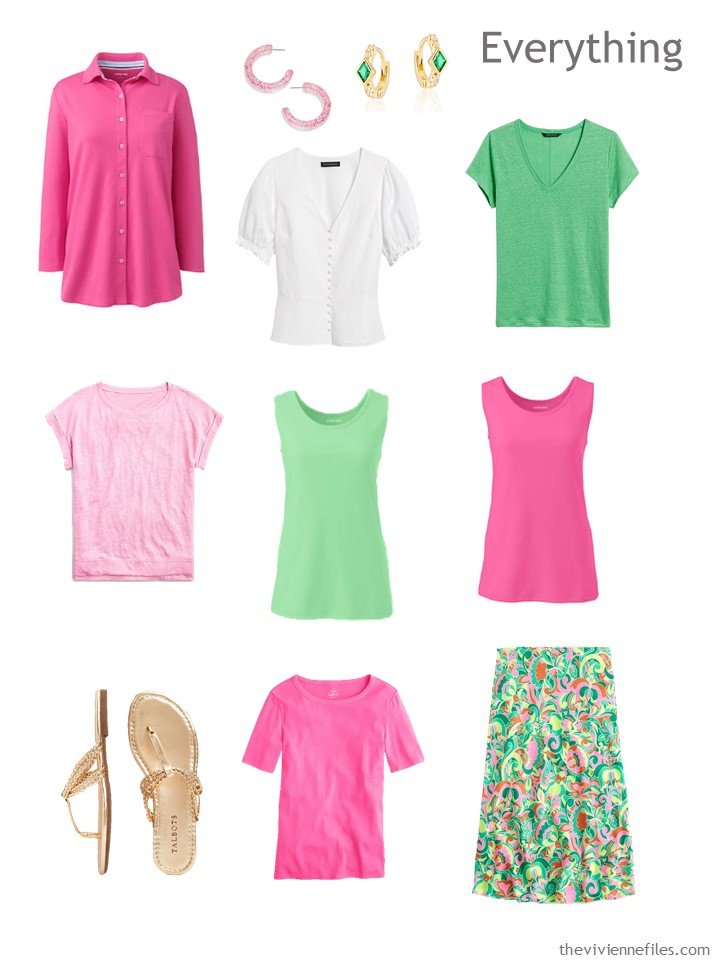 So let's hook up our heroine with some more bottoms! I looked for a LONG time to find another print to bring into this wardrobe – Lilly Pulizer has lots of shorts, pants and skirts that would be perfect, but which were only available in very limited sizes.
And let's assume that our heroine isn't ready for a lot more shopping, eh?
So (with the exception of the painfully appealing pink pants), this might be things found in many summer wardrobes:
yes, the pink linen pants match one of the tee shirts exactly – I searched on the J.Crew site for the same "bohemian rose" color. This often helps turn up garments that you might miss, that might be useful…
Of course, you could also include beige, chambray, or denim blue with this wardrobe.
NOW, this is what she has sorted out to pack: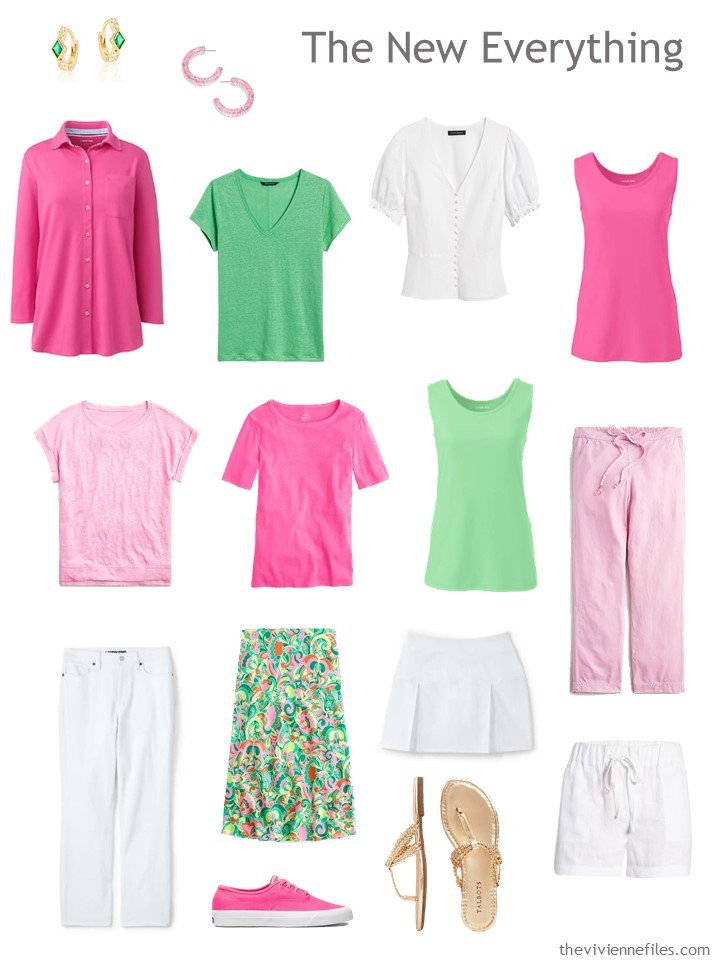 If you're white-phobic, this might be a challenging wardrobe, but it certainly has lots of possibilities for what to wear!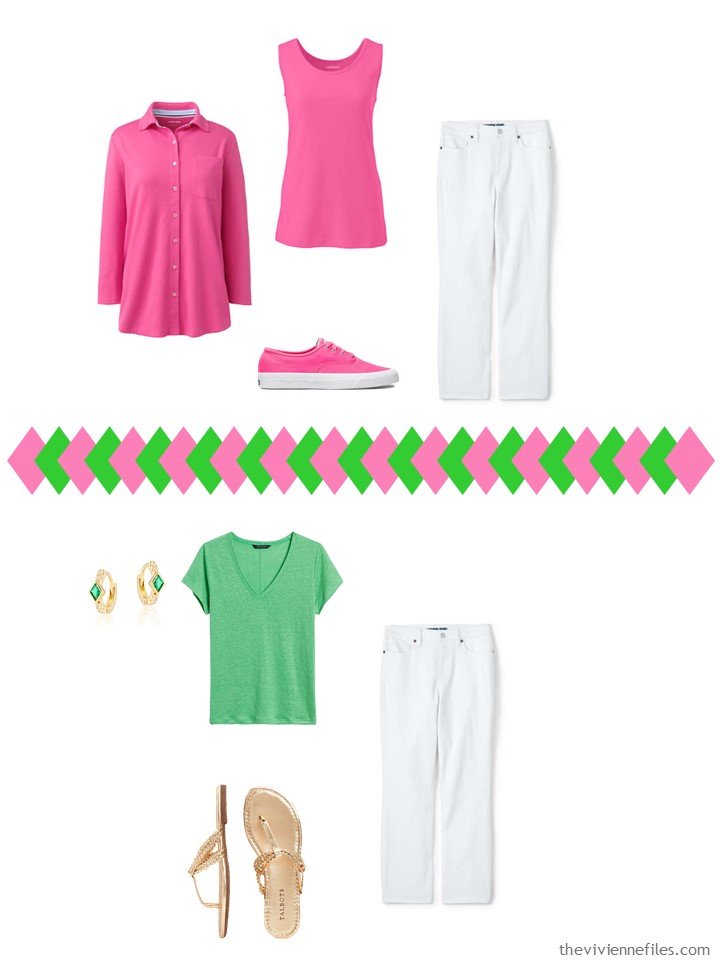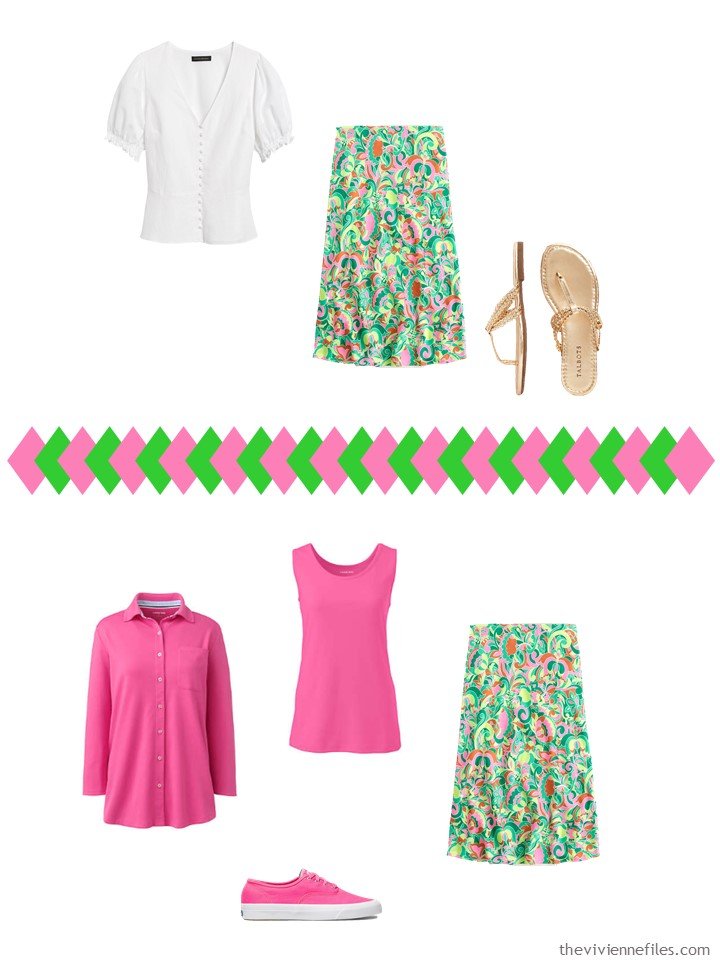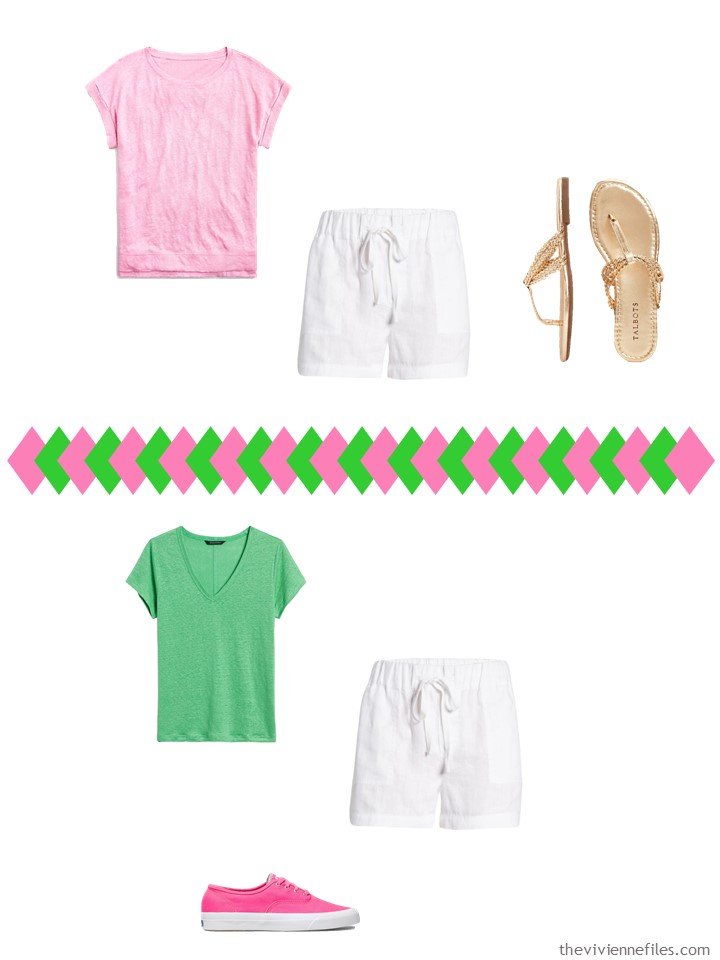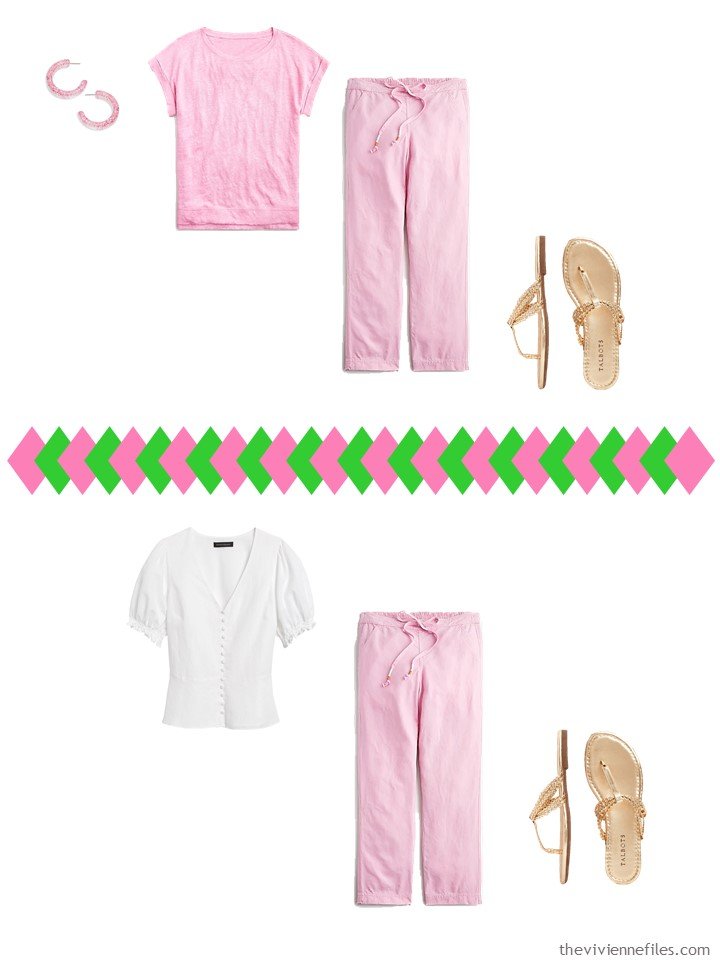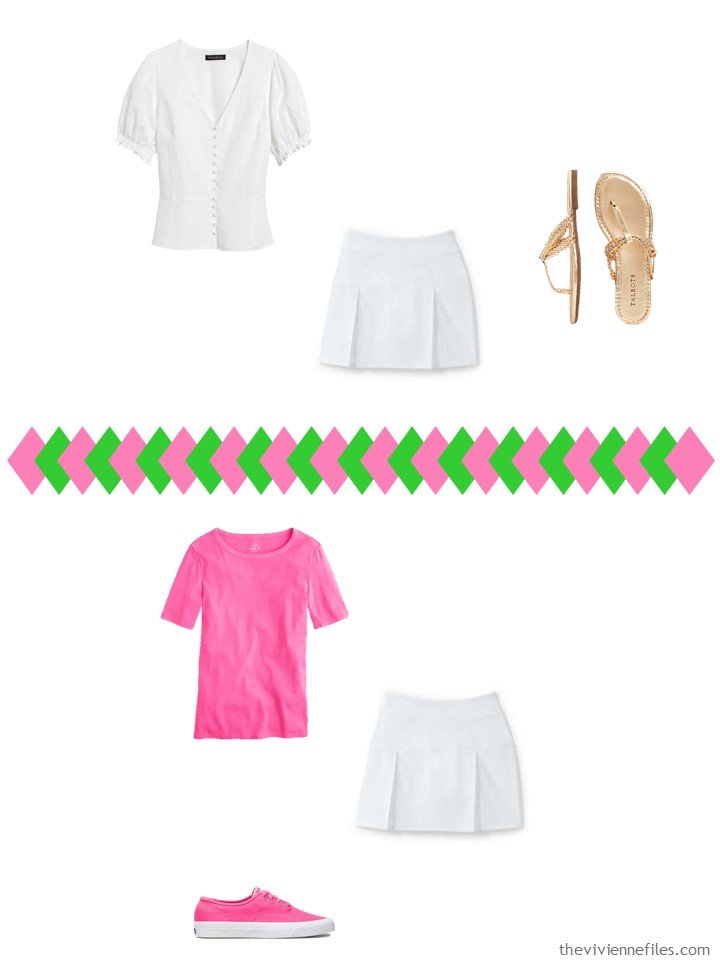 Do you ever obsess about a garment that you might buy? I spent quite a long time pondering my new pink cardigan before it came home with me…
love,
Janice
p.s. If you're looking at something at the Nordstrom site and it shows "out of stock" try just refreshing your browser – often, that's all you need to do to make merchandise magically restock! (not really, but it works…)
p.p.s. Four years ago, the only thing more fun that seeing a woman assemble a brown, beige and pink "post-corporate" wardrobe is watching her choose accessories!