July 23, 2020
Of course she's packing accessories!
Yesterday, she expanded her initial 8-piece wardrobe to a 16-piece 4 by 4 Wardrobe, since she and her sweetheart are going to be staying up at her sister-in-law's B&B for a few weeks…
Her inspiration?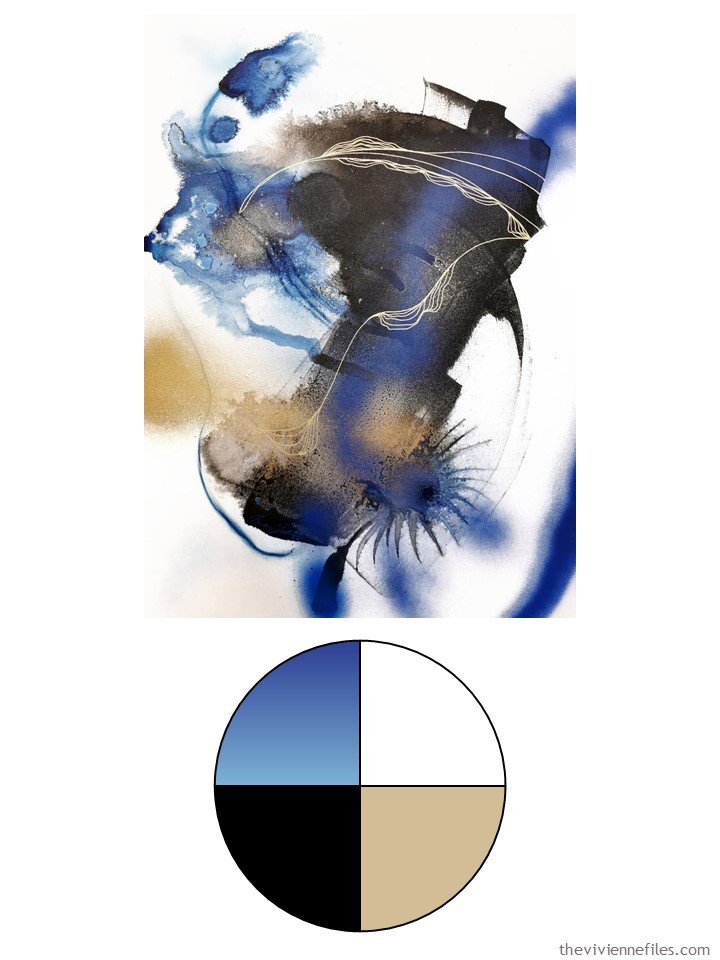 Her clothes are all good to go – this is what she's taking (or what's already there…):
And these are the accessories that she's already got on-site:
To be sure that she doesn't miss anything, she assembles a handful of representative outfits that she has packed. And then she thinks about what she's going to be doing…
The photographers and other staff want to make it seem as if all of the guests are piled into the kitchen, helping with dinner. It's all pretty fake, because the chef does NOT like to have help. But they're going to do a good job of whatever is requested, because they want this to go really well…
She's mastered the art of tying a scarf to feel more like a necklace, so she's not worried about wearing scarves around the kitchen. And she's going to need outfits when they're photographing everybody at the table – both indoors and out!
It's all quite the production – the producers brought in color-coordinated pots and pans to match the kitchen!
She's a little bit nervous about being in too many photographs, but there's not really much she can do about it! Once they agreed to participate…. in for a penny, in for a pound!
NOW, when she looks at the accessories she's packing, she's quite happy that they're driving! Of course, it's not usual to pack an apron and potholders…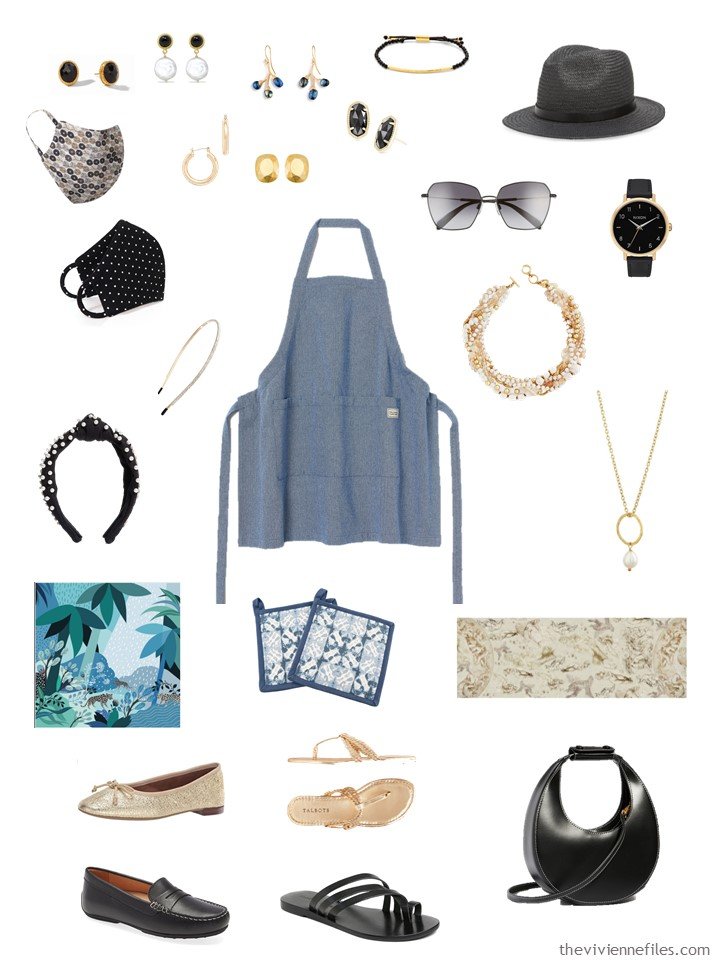 Would you enjoy being involved in a magazine photo shoot having to do with food? I must confess that I might be the one outside hiding behind a tree…
love,
Janice
p.s. Five years ago, I showed you exactly HOW I wear scarves in the hot weather – knot it up into a necklace-like length…