July 20, 2020
She's been confused for a few weeks; nothing medical, or really an issue, but the inside of her head often feels like this: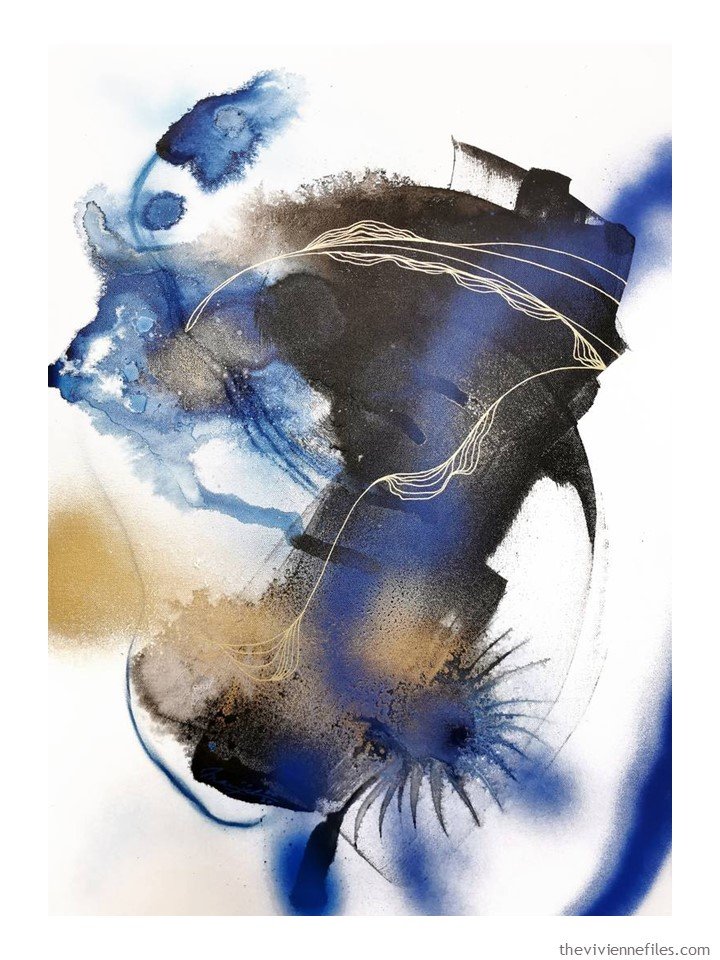 Although it feels like chaos, at least it has a nice tidy color palette, which could easily be all neutrals!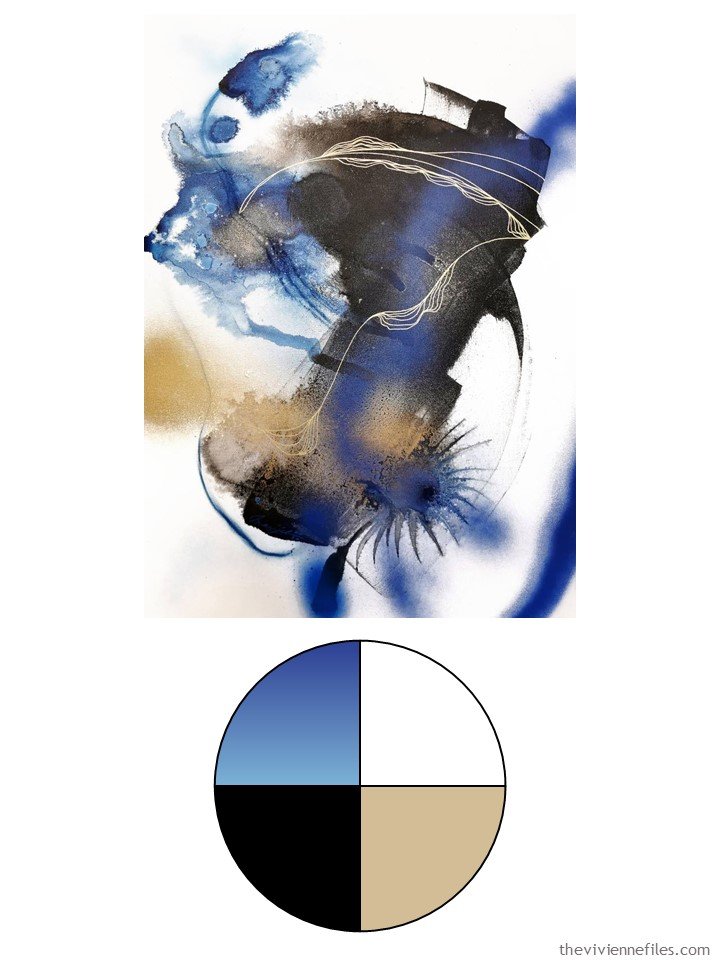 Are You Ready to Go?
"What???? Go where???" She just got off of a conference call with the rest of her department, when her sweetheart came by their guest bedroom to check on her…
"You forgot? We're going to my sister's B&B for the weekend." They're going to be photographing for a magazine spread all day Saturday, and they were invited to help, and to eat all of the food…
"We need to leave in about 5 minutes if we're going to beat the traffic…."
Dear oh dear… she hasn't done laundry since… since… she gives up trying to remember.
She's already dressed in a way that will be fine for tonight's dinner with family, at least!
Dear oh dear….
She pulls her rolling bag out of the closet, and stands there looking…
Something to wear tomorrow that will be pretty and appropriate for photographs – there will be at least 1 or 2 photos taken of the laden dinner table, surrounded by happy diners. She sees her beige pleated skirt is clean; it matches the cardigan she's wearing, so that's a good omen!
Maybe a black flowy top to wear with it? Unless they're at the outdoor table (which seems likely, given the contagion situation), in which case she'll put her cardigan back on!
And then the trip back on Sunday… pants? Her black pants are clean, and so is her white sweater, and her denim shirt. She doesn't really have a plan as to what she will wear with what, but since these are all neutral garments, she's optimistic that it will all work..
As she's about to zip up, she sees her floral tee shirt, and tosses it into the bag just for the heck of it!
Flat shoes, a bit of jewelry, sunhat and sunglasses… another mask! Maybe a headband – if they're in and out of the kitchen all day, her hair will wilt…
She doesn't really know what's going to happen. She doesn't know what she's going to wear. She doesn't know what she's going to eat. She doesn't know if her photograph will be splashed all over that famous travel magazine…
But she flies out the door with her love, and away they go!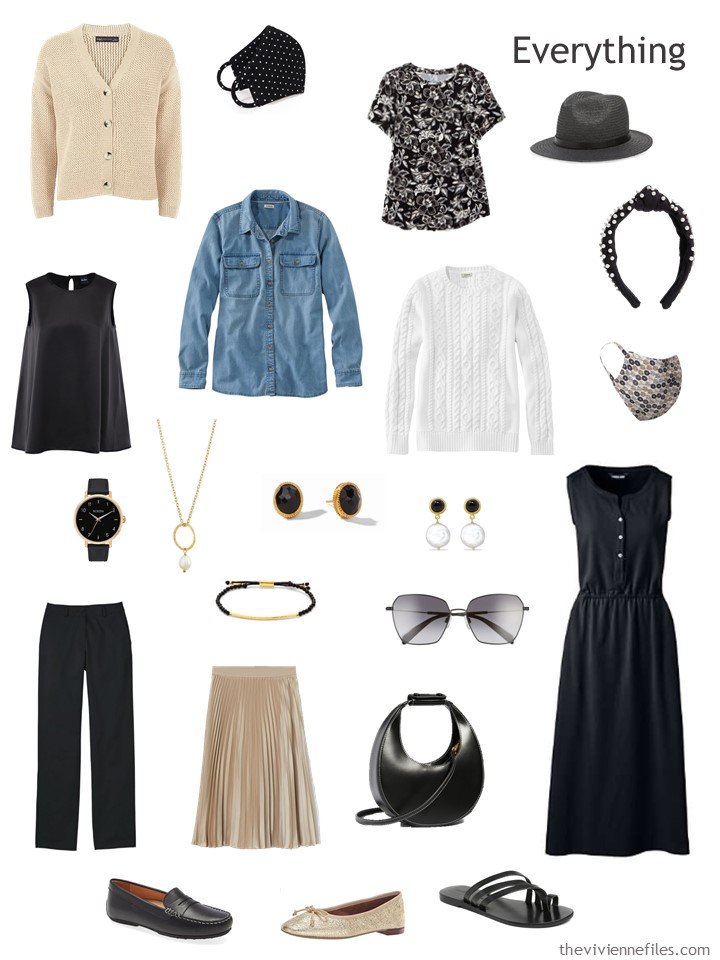 She forgot pajamas! Happily, she can sleep nude…
After a wonderful dinner, full of wine and laughter, they head to their room, and she unpacks. What is she going to wear?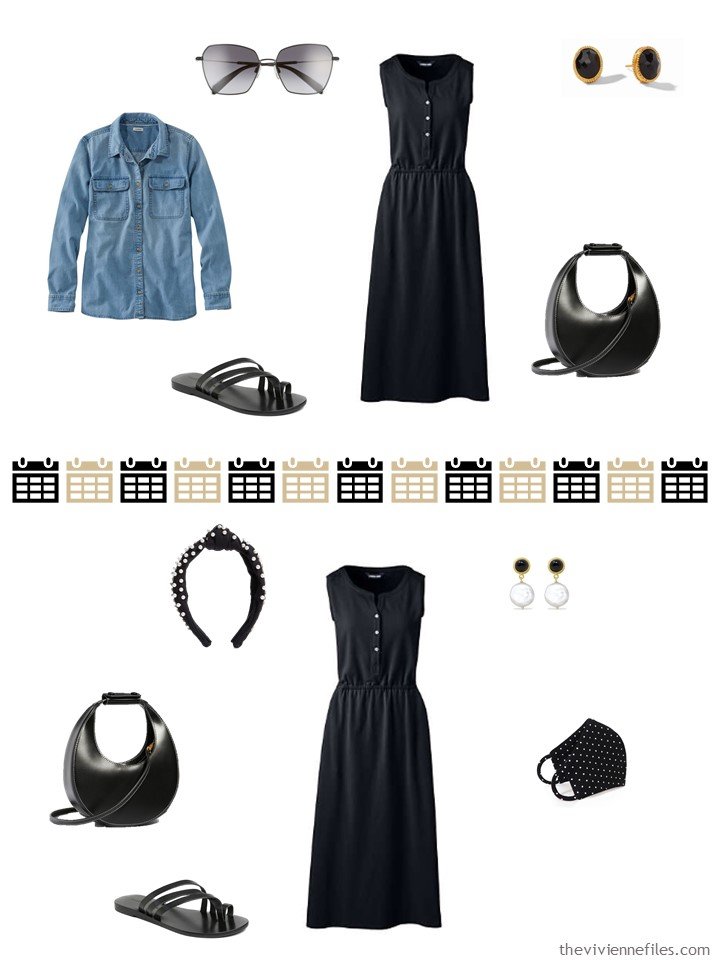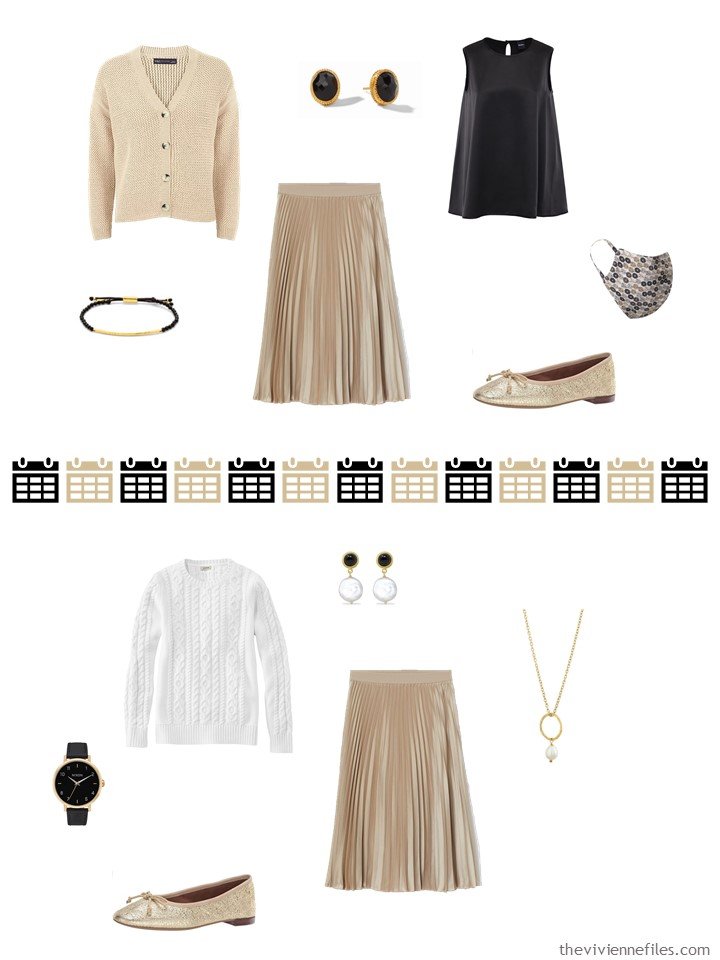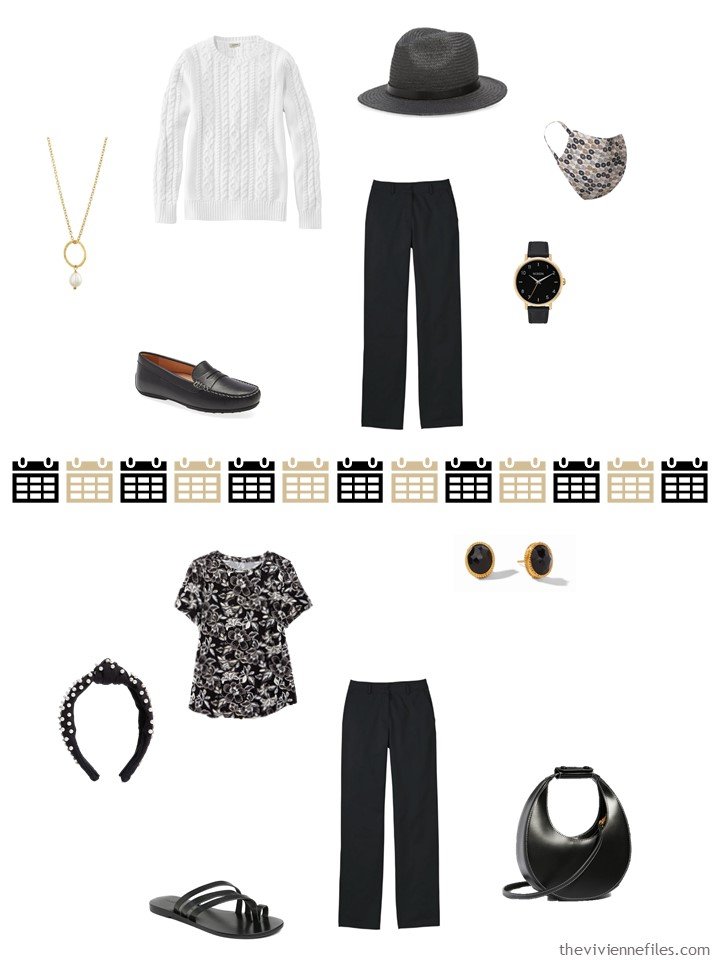 Suddenly, she feels a lot better about her last-minute packing!
There's a lot to be said for wearing neutral colors. Also for not leaving your laundry to the last possible minute. ALSO for putting events on the calendar, and then CHECKING said calendar regularly….
love,
Janice
p.s. this was inspired by my own efforts to put off doing laundry for as long as humanly possible. I didn't wash light clothes (for myself – Belovedest's running gear gets laundered OFTEN…) for over THREE WEEKS.
It's the little victories, eh?
p.p.s. Eight years ago I was deeply fascinating by the versatility of a solid, neutral top and pants in tan…