July 20, 2020
If I were going to start this list from start, I might put these shorts a LOT earlier in the summer list! But I don't think that retail inventories are normal this year, do you?
Since we're almost finished with the Summer wardrobe, and we still have all of the Spring clothes in our (imaginary) wardrobes, we can be pretty relaxed about any guidelines for this next addition: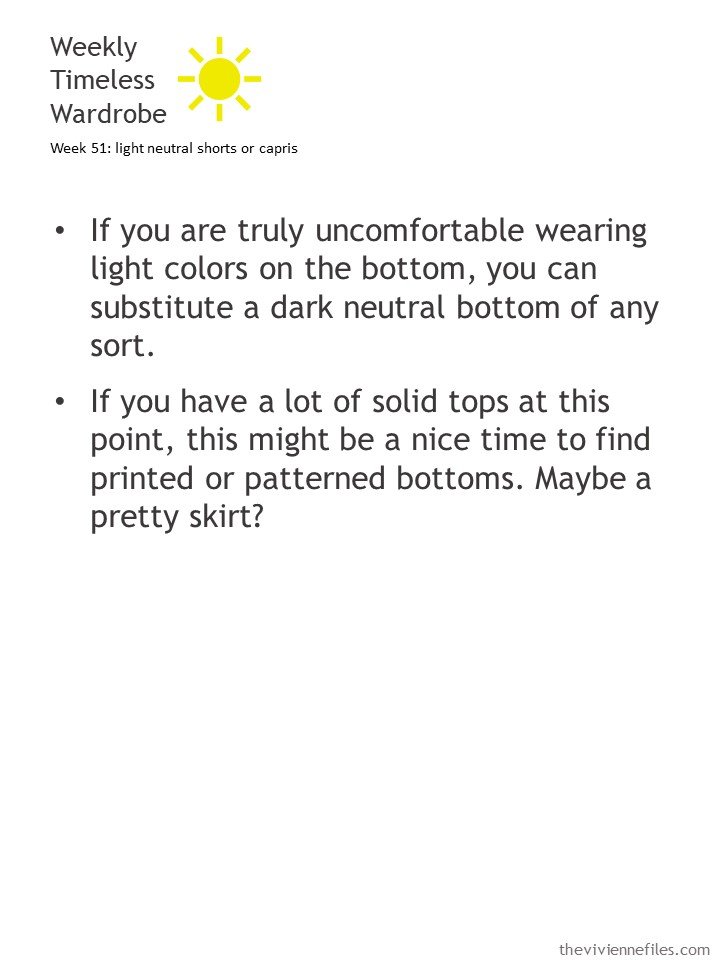 It makes a lot of sense to have a pair of shorts that matches your favorite 2nd layer; it's like having the world's most casual suit!
If you have this "suit" in white, there's literally no color that you can't wear with it!
Remember that if you cant' find accessories that match your accent color, you can always choose metallics…
Heck YES wear 2 colors together – these are both bright colors, but linen usually makes colors look somewhat muted. That makes the tee shirt and overshirt work well together:
You might not want all of your accessories to be teal, but maybe you do!
If you want a really pretty long skirt for warm weather, this might be the perfect time to look…
This wardrobe needs white shorts!
Next week we finish the Weekly Timeless Wardrobe! What a year…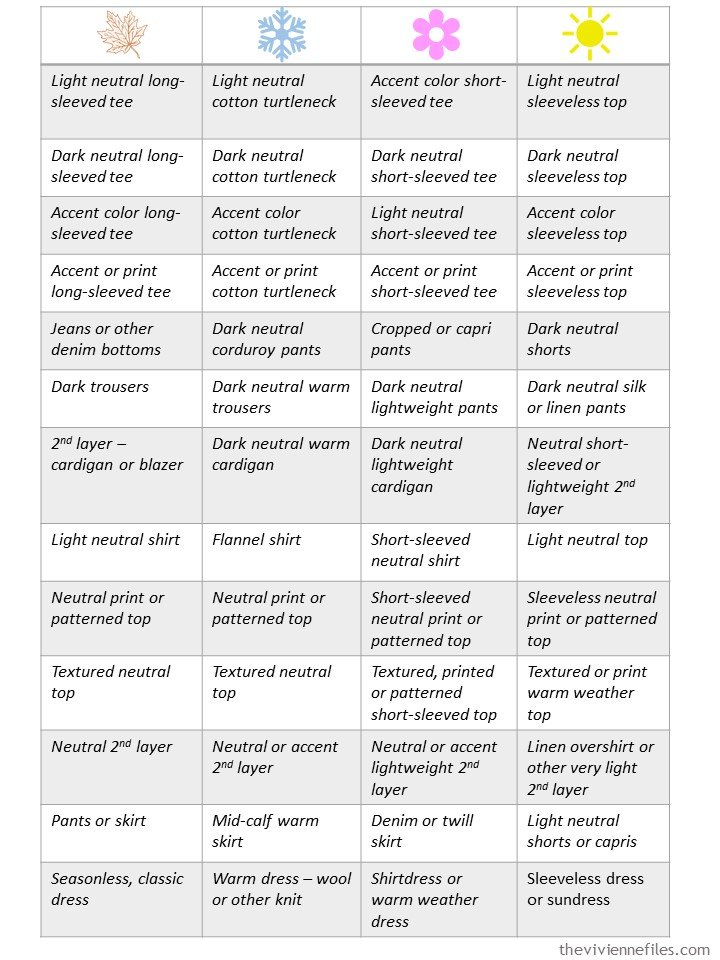 Does anybody else feel like the last 52 weeks has seemed like it was a year long?
love,
Janice
p.s. Four years ago – one of my FAVORITE stories – about our heroine visiting Paris, and finding that she needs to add a bit of pink to her navy and white wardrobe….