July 17, 2020
This bracelet just screams sun and sea…
They keep inviting her to come up to their house for the weekend – there's enough room for her to have a bedroom/bathroom all to herself…
She's welcome to eat at a distance, too. Basically, they want to give her a safe break!
Sigh…. she can rent a car and drive up, rather than take the shuttle bus. Maybe this will work?
She thinks about what to pack – not much, for sure!
Her summer palette is bright, cheerful, and quintessentially summery:
She knows that it gets cool up there in the evenings, and she's going to need a sweater when she gets on the ferry…
She doesn't really plan to swim; she just wants to walk on the rocky beaches. Especially at sunrise…
There's something so liberating about being able to grab a tote bag and leave for a few days… Knowing that you don't need much can be such a gift to yourself!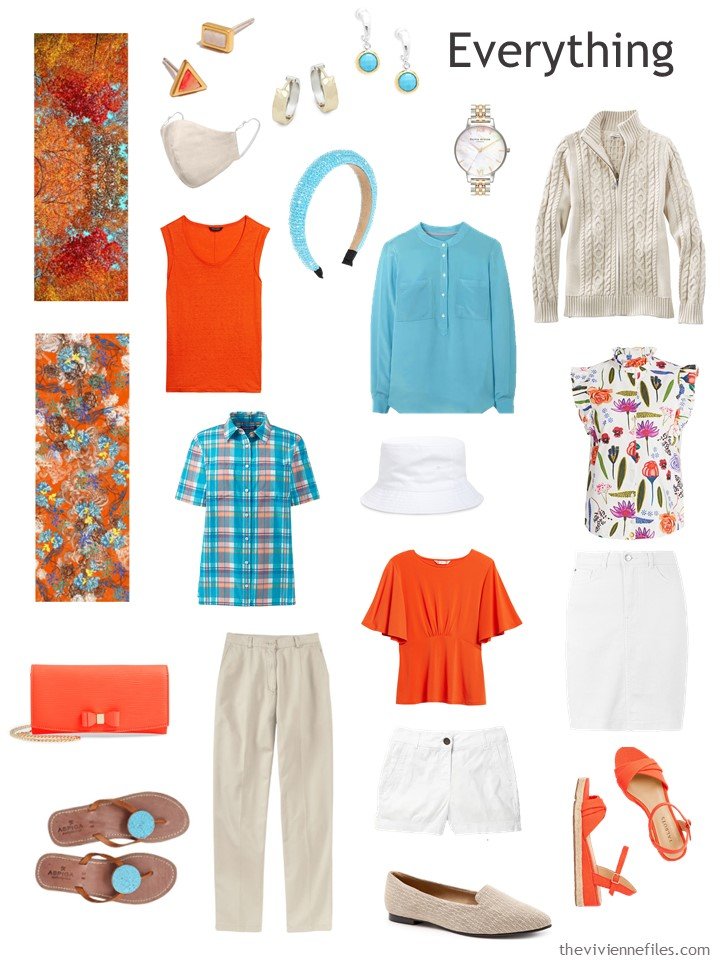 She's got shorts for beach walking, pants for possible cool days, and a skirt that will be lovely to wear at dinner – even if she's NOT at the main table!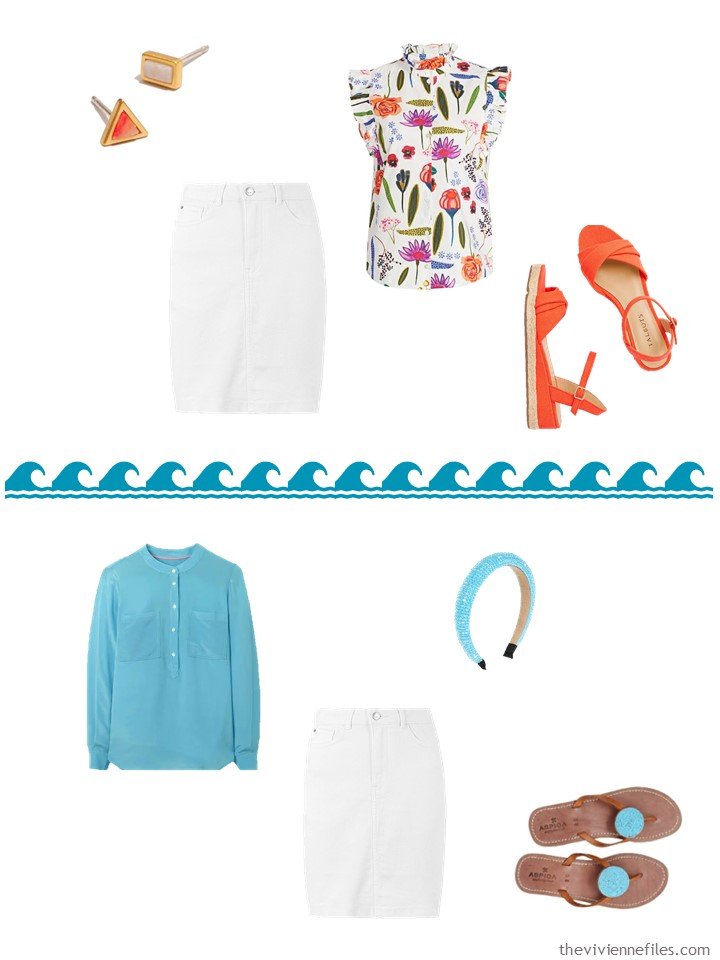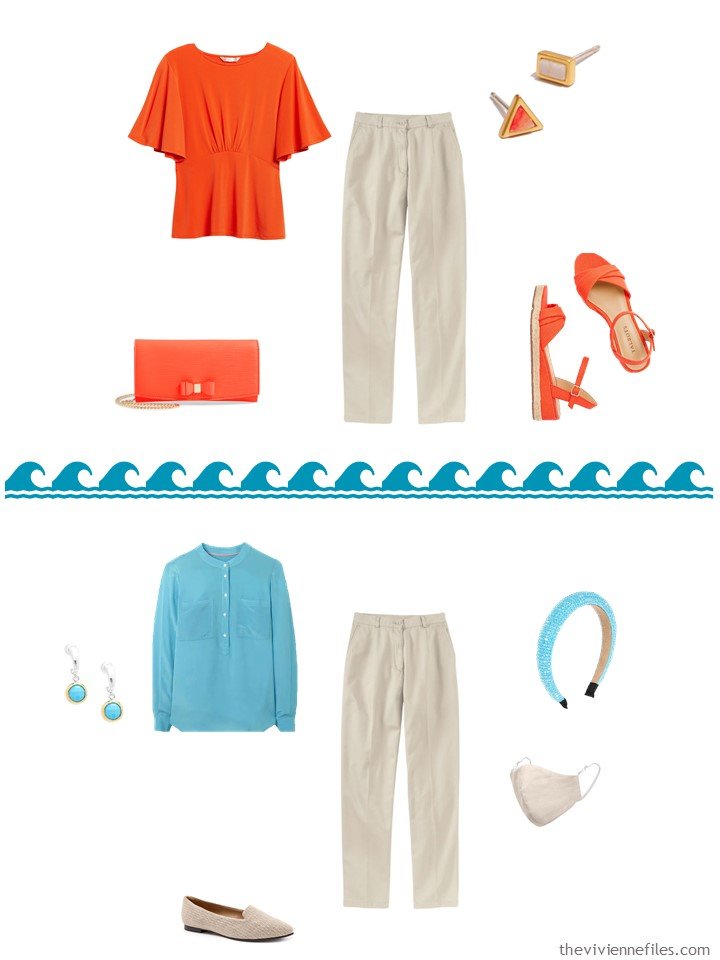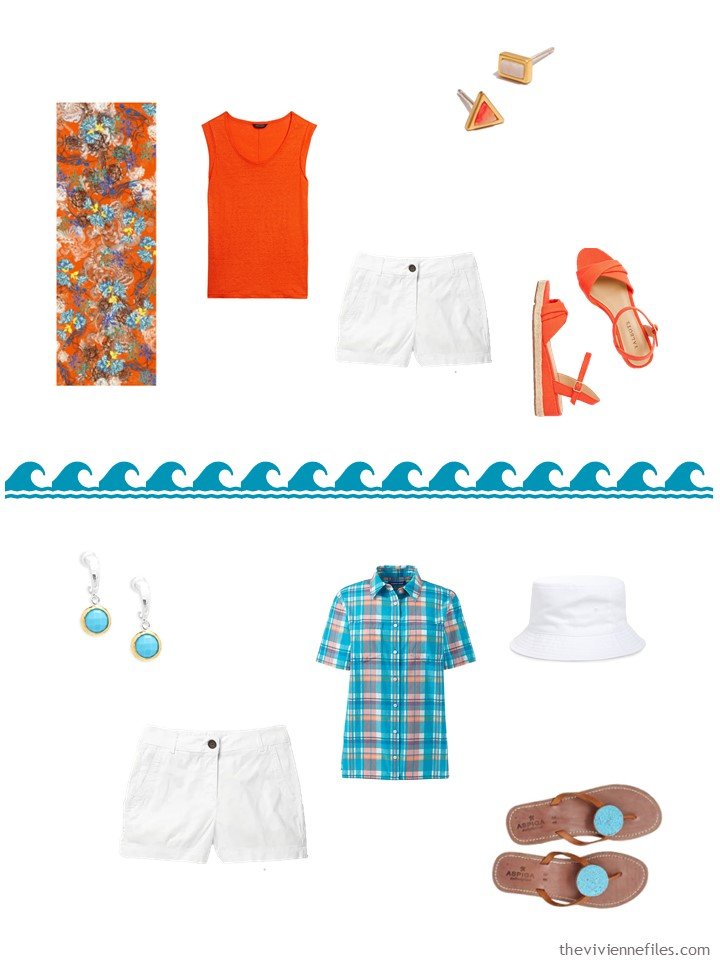 Would you go visit friends at a really beautiful, tempting destination, right now?
We are still on the fence… What a time to be alive!
love,
Janice
p.s. Five years ago, our heroine and her sister were off for a road trip! Because she has all of the space imaginable for her luggage, our heroine packs a navy, beige, green and apricot travel capsule wardrobe…