July 17, 2015
How did I make it so far into my life without knowing about Georgette Agutte? She was French, and she painted some really wonderful paintings; I encourage you to look her up. You're going to be seeing more of her on The Vivienne Files, I can promise!
Someone suggested this lovely painting – she seems like she would be a kind and gentle friend, doesn't she?
As with most paintings, there are a variety of ways to approach the colors, but I've gone this direction: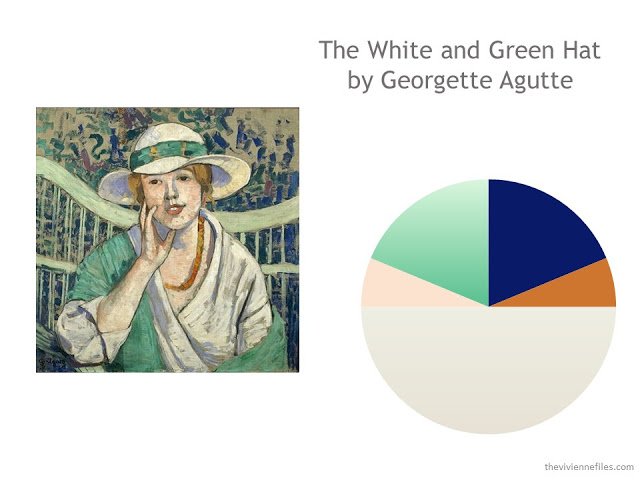 "Doesn't she look like Grandma?"
Your sister said, and just like that, the whole idea got started…
So now, you and your older sister are going on a road trip, starting with the town in which your grandmother was born. The stated goal is that you're going to look for where HER parents were born, and then where THEIR parents were born, etc. etc.
As far as you can go, in two weeks. Assuming that you don't need to cross the Atlantic Ocean – that would certain change things!
At least you can pack without a LOT of worrying about space; your sister's car isn't called "The Condo" for nothing…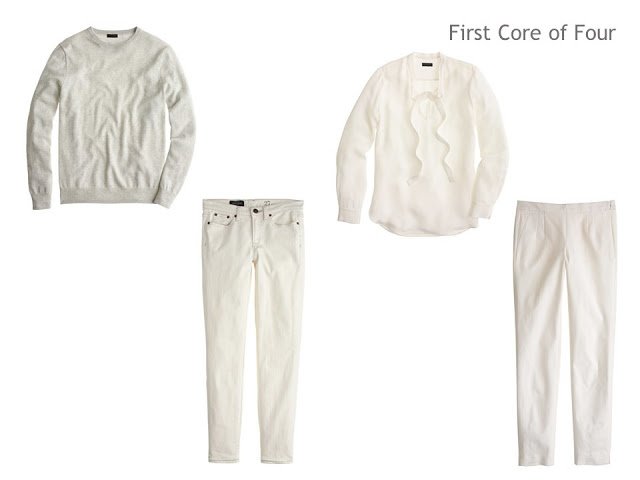 Normally, packing with off-white clothes would be sort of daft, but your sister is pretty compulsive about how cleaning her car, inside and out, so you should be safe!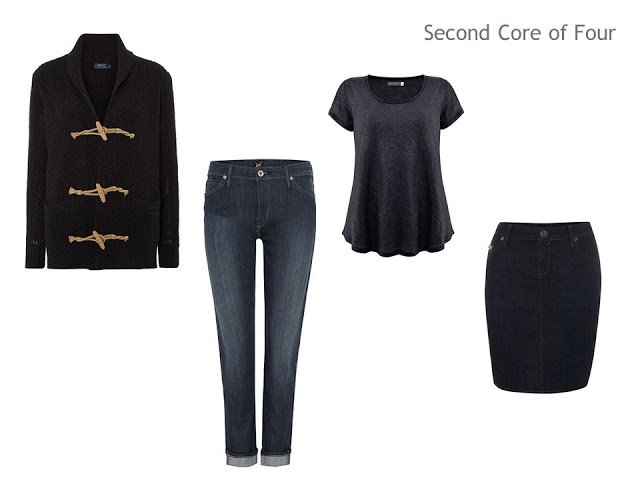 Cardigan – Polo Ralph Lauren, jeans – Lee, Shimmer tee – Mint Velvet, skirt – True Religion
And an autumn travel adventure requires jeans and a cozy cardigan!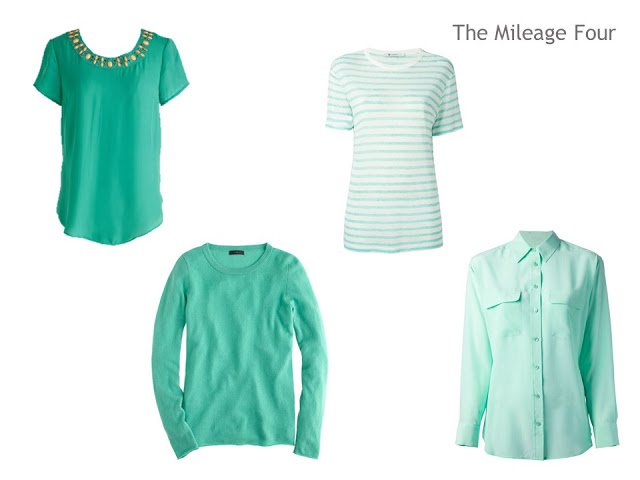 Bead-trimmed top – Modcloth, cashmere sweater – J. Crew, Striped tee – Alexander Wang, green shirt – Equipment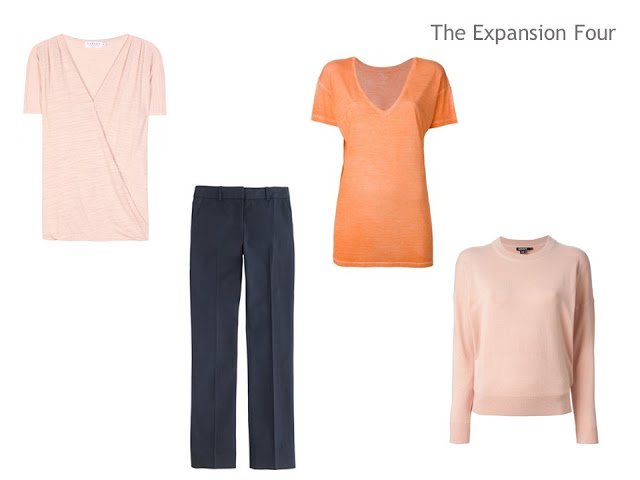 Blush tee – Velvet, navy trousers – J. Crew, orange tee – Majestic Filatures, blush sweater – DKNY
Yes, you are bringing a briefcase, so you can keep the paperwork that you accumulate organized. Birth certificates, marriage licenses, death certificates…
Also, many people might think you're crazy for taking lovely accessories for a trip like this, but if spending quality time with your sister isn't a special occasion, then special occasions DON'T EXIST.
You know what's important…
What will you discover? Family scandals? An unexpected inheritance? Or just how much you really love your sister…
Treasure enough for you, and you know it!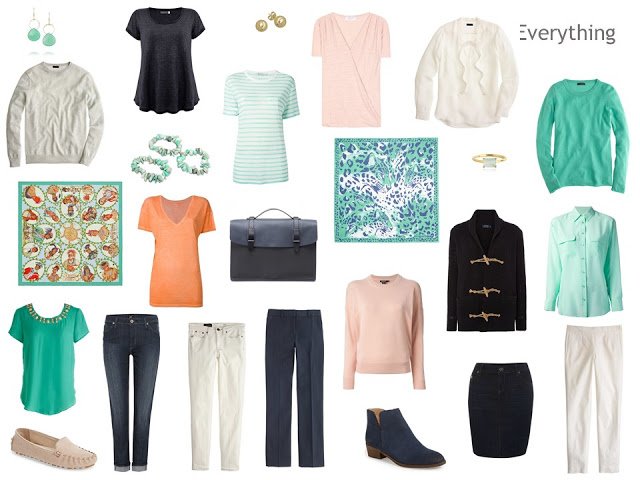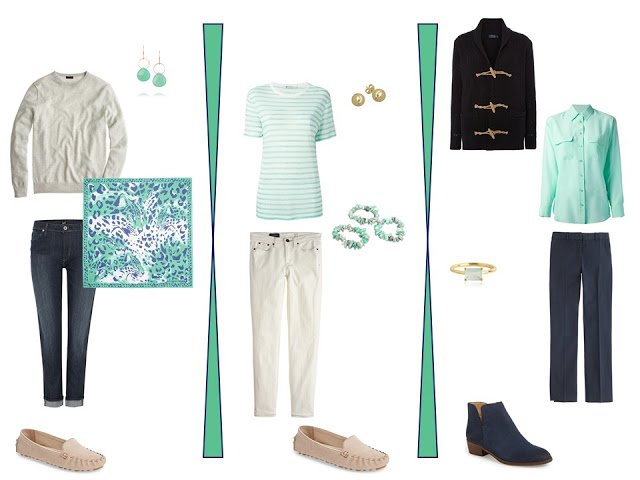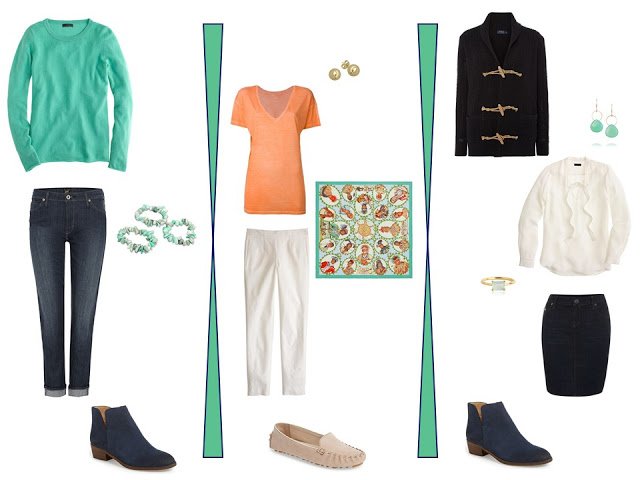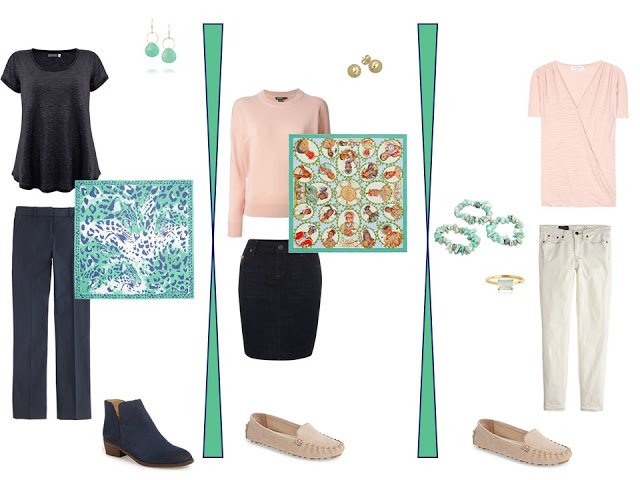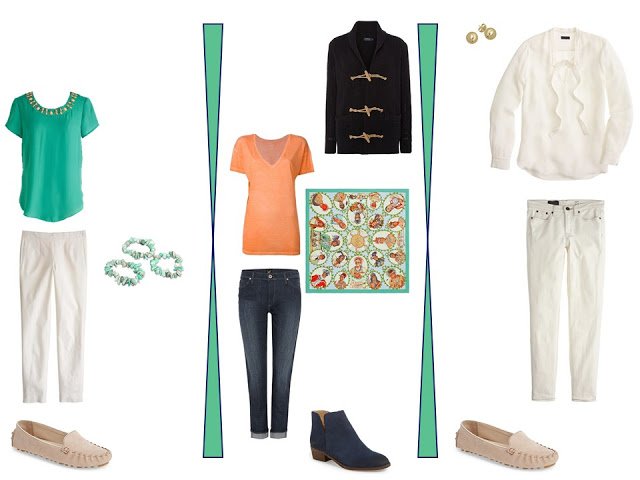 You packed just by choosing a suitcase full of favorites, but somewhere in your mind, there's always a plan: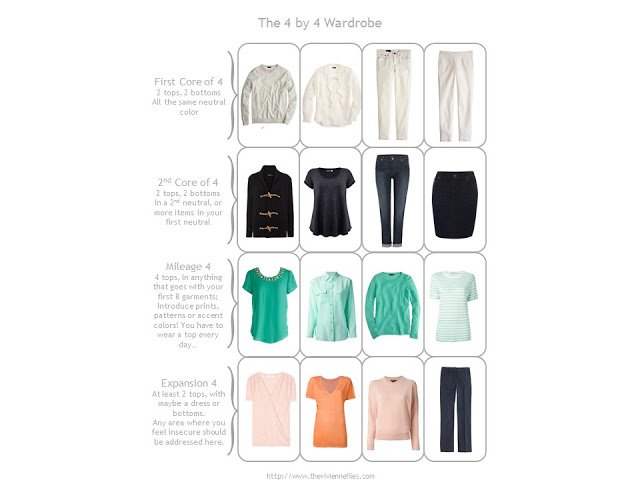 Belovedest and I are road-tripping in Wales and England this fall… does anyone else enjoy this kind of exploration?
love,
Janice