July 20, 2016
Insomnia, Part 2
So she's walking around Paris late one afternoon, and sees this:
Oh. My. Her favorite night sky, with one point two million different shades of pink and rose… sigh….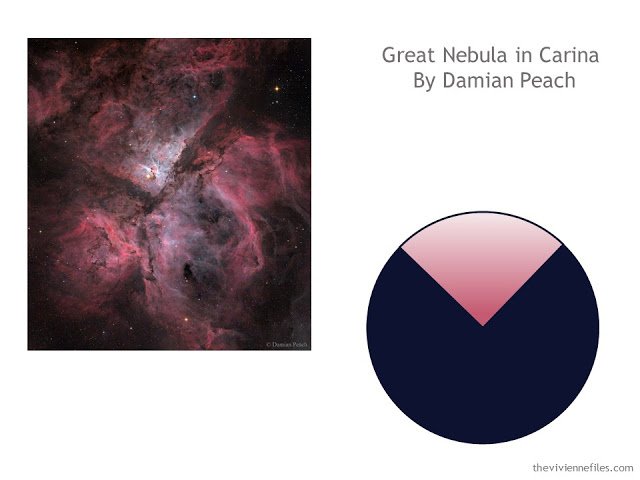 Let's remember, when she took off on this "night walker" vacation, this is what she packed: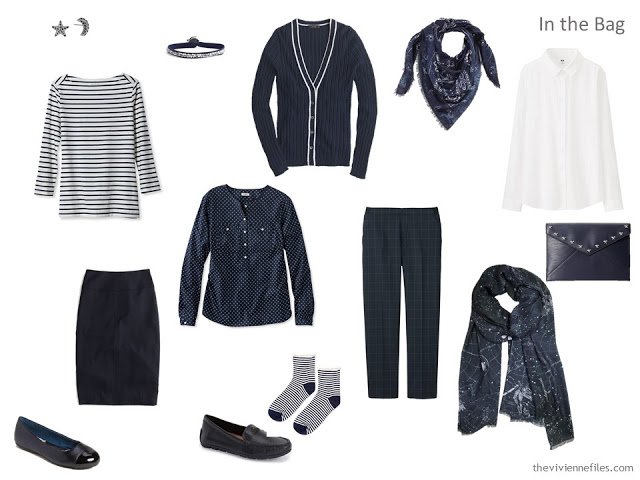 Moon & star earrings – Marc Jacobs; striped top – L.L.Bean; bracelet – Les Interchangeables; cardigan – J. Crew; small square scarf – Treasure&Bond; shirt – Uniqlo; flats – SoftWalk; skirt – J. Crew; henley – L.L.Bean; loafers – Coach; pants – Uniqlo; socks – Topshop; clutch – Rebecca Minkoff; astrology scarf – Antagoniste
But the image sticks in her head, and when she's walking through Gucci, she sees a scarf that speaks to her. Not the moon and stars, but FLOWERS. Something from daytime, and sunlight!
That evening, at dinner, her very attractive waiter mentions to her how very flattering the pink flowers are to the roses in her cheeks. She blushes even more….
So the next day, she decides that it would be just PRACTICAL to buy a nice pink blouse, to wear with her new scarf. She wants to get her money's worth from it, right? And if she stumbles on some gorgeous moon and star earrings that are just faintly blush in color, can she be blamed if she buys them too? It's Paris, and pink suits her…
If she goes back to the same restaurant. It's NOT because of the waiter – the meal was good, and the location is very convenient for her. If he makes a point of waiting on her again, and chatting with her just a bit more than is necessary, that's just the way French waiters are, right?
(slipping her an extra dessert was just a way to avoid wasting food…)
When she wakes up the next morning, she decides to get a manicure. And a new lipstick…. she hasn't worn lipstick for ages, but it might be a nice change. She IS in Paris, of course….
And when she saw the inexpensive pink shirt at Uniqlo, she thought that it might make sense to grab it. It's just a nice change from white – nothing more.
"If you would like to stay after the restaurant closes tonight, the staff will all have a small meal together and discuss the evening's business. We are going to sample a couple of new wines too. I would be privileged to walk you back to your hotel afterward…"
The next morning, she's looking pink and perky, and when the breeze picks up, a pink cashmere cardigan is the obvious next souvenir purchase. It IS her new friend's evening off, and they're going to dine at one of his favorite restaurants; she certainly wants to look like she's making an effort, right?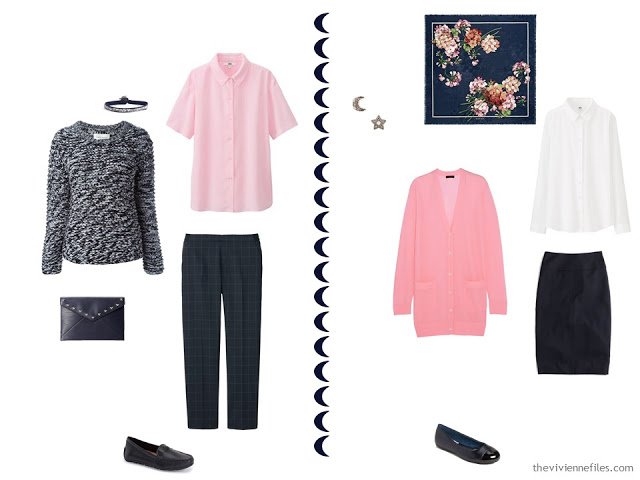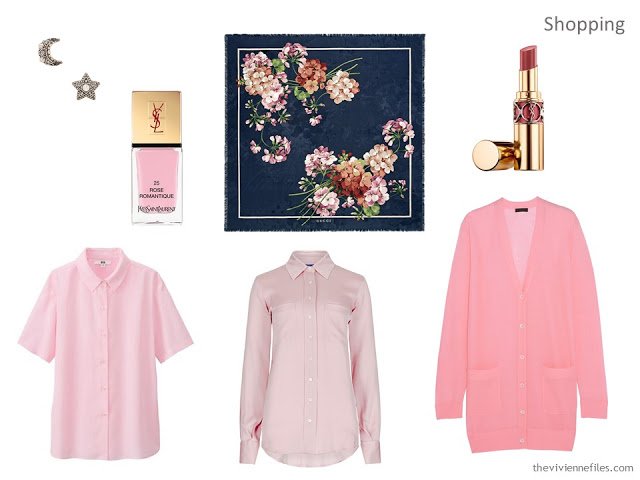 Earrings – Lanvin; nail polish – Yves Saint Laurent Rose Romantique; short-sleeved top – Uniqlo; scarf – Gucci; long-sleeved blouse – Winser London; cardigan – J.Crew; lipstick – Yves Saint Laurent Volupte Shine in Pink in Confidence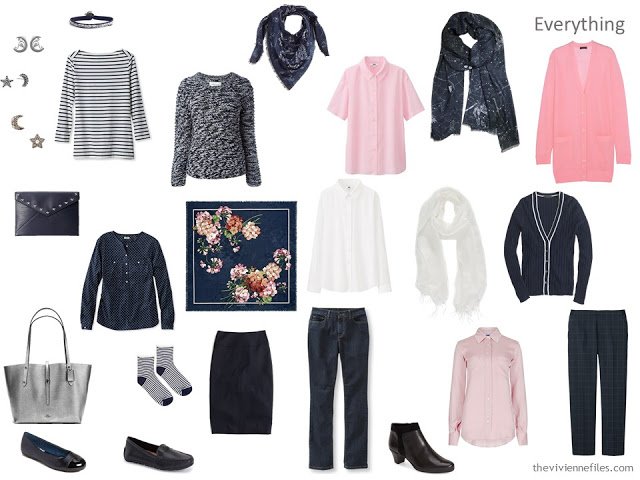 There's no telling where the relationship will go, but her wardrobe certainly has taken on a new direction!
love,
Janice